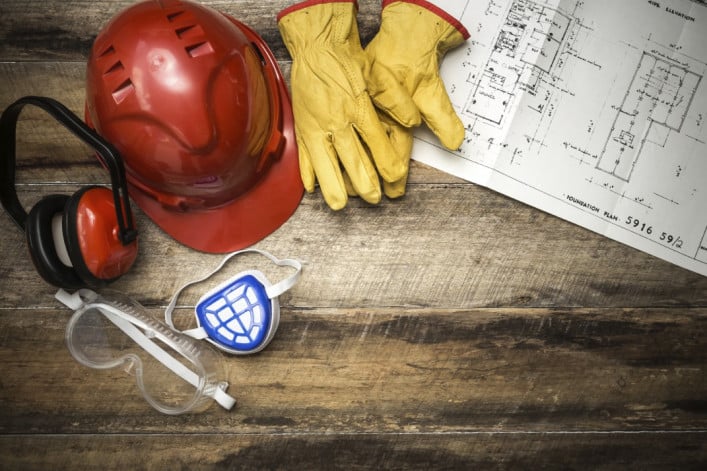 I've heard so many horror stories about renovating in NYC. How do I find a good contractor who will finish my job on time and not overcharge me?
Whether you're looking to do a straightforward kitchen remodel or a baseboard-to-ceiling renovation of your New York City home, your satisfaction and sanity will be directly correlated to your ability to hire a skilled, reliable, and honest contractor.
"It's a common mistake to assume that 'licensed and insured' means something important, but actually it's nothing more than a minimum entry-level requirement, much like an athlete needs lungs," says Fraser Patterson, Co-Founder of Bolster, a data-driven design-build firm in NYC. "And while reference checks can provide a sense of a contractor's skill and their history of delivering a project on time and on budget, it's extremely difficult to assess the actual health of a contractor's business. If one client doesn't pay on time or the business they anticipated doesn't materialize, they go under—bringing projects to a complete halt and taking your deposit with them."
Bolster is on a mission to eliminate risk from major home renovations by being radically transparent across everything they do. Bolster's vertically-integrated team and commitment to resourcing puts them in the unique position of being able to financially guarantee that all renovations are delivered beautifully and on-budget.
Pro Tip:
With more than 50,000 square feet renovated in NYC, Bolster understands how to guide New Yorkers through any renovation challenge, from navigating Landmarks to recreating pre-war details, and gives them full visibility into project milestones. "Bolster is the only renovation firm to offer a fixed-price cost up-front. Once we perform due diligence and verify the existing conditions of your property, we absorb unforeseen project costs," says Bolster's CEO and co-founder Anna Karp. Ready to start your renovation? Learn more >>
Below, some tips from Bolster for finding a contractor whose business is healthy and whose work is high quality:
Word of mouth
Ask for references from friends, family, and co-workers who've had similar work done. Learn about the successes, pain points, and failures of their own projects. But keep in mind that even if your contractor is endorsed by a friend whose own project was a success, that doesn't guarantee the same will be the case for you, even if your project sounds similar.
Another renovator's experience with a contractor can be highly subjective; they may have tastes and preferences that are distinct from yours, and what they consider sufficient quality you might not. The same goes for the reverse scenario: Just because someone had a bad experience with a contractor doesn't mean you will. For instance, they might have had an insufficient budget, resulting in an under-resourced project.
The scope of the work can also vary significantly from project to project.
"Maybe your apartment is on the 10th floor of a high-end building with restrictive renovation rules and a $10 million insurance requirement, while your friend's apartment was on the ground floor of an average building where access is easier and the insurance requirement is only $2 million. Your job will almost certainly be more difficult to deliver and cost more," says Patterson.
Or, perhaps, at the time of your friend's project, "the contractor was doing great and the business was going well, but they have recently gotten a divorce, been forced to pay a huge fine, or lost a key subcontractor. Before you know it, halfway through a project you have a bankruptcy," says Patterson.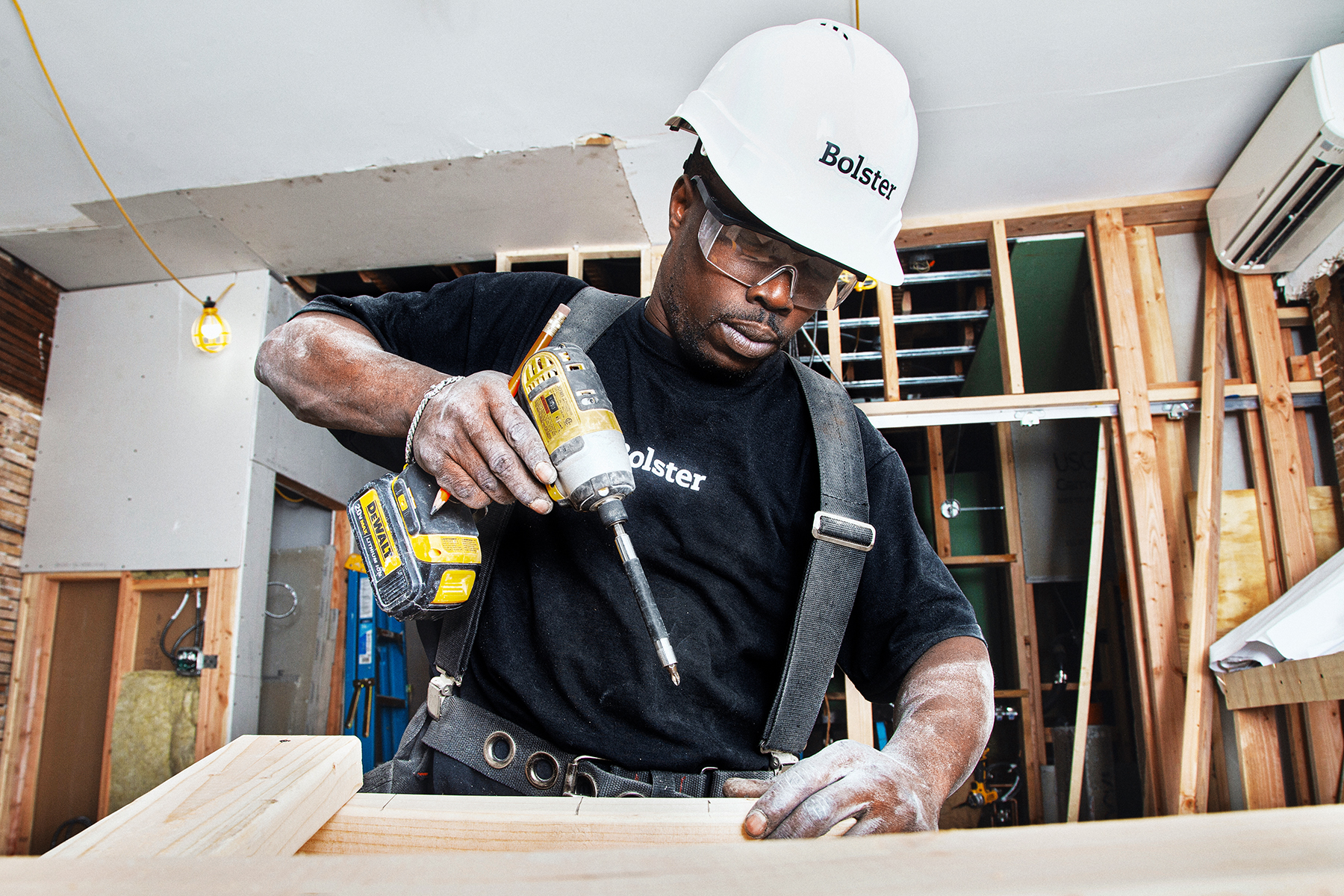 Do some online sleuthing
Reviews on Houzz and in the discussion forums of local real estate sites such as Brownstoner and StreetEasy can give you a window into other people's experiences with specific contractors.
When you read reviews, look for contractors who are familiar with homes like yours: if you live in a historic brownstone, but the professionals you're considering seem to primarily work in modern condos, they're probably not the best match for your needs.
Take reviews with a grain of salt: even with extensive online research, it's hard to tell if a contractor is good quality, legitimate, and properly vetted, and reviews tend to be limited in what they reveal about the underlying value of an individual's work.
If you do encounter criticism of a contractor, that doesn't necessarily mean you have to write them off. If the contractor otherwise seems like a great match, ask them about what happened on the previous job.  
You can do further research with the Department of Buildings, which has a database that allows you to enter a contractor's name and see their permit history. Not only can you find out how many jobs they've done, you can also search for information about their subcontractors, including electricians and plumbers.
Note that if you find a contractor is engaged in multiple jobs at a time, that's shouldn't necessarily raise concerns.
"There's a myth out there that they can only one do project at a time," Patterson says, "but if you only have one job at any one time, how are you keeping the best subcontractors in business?"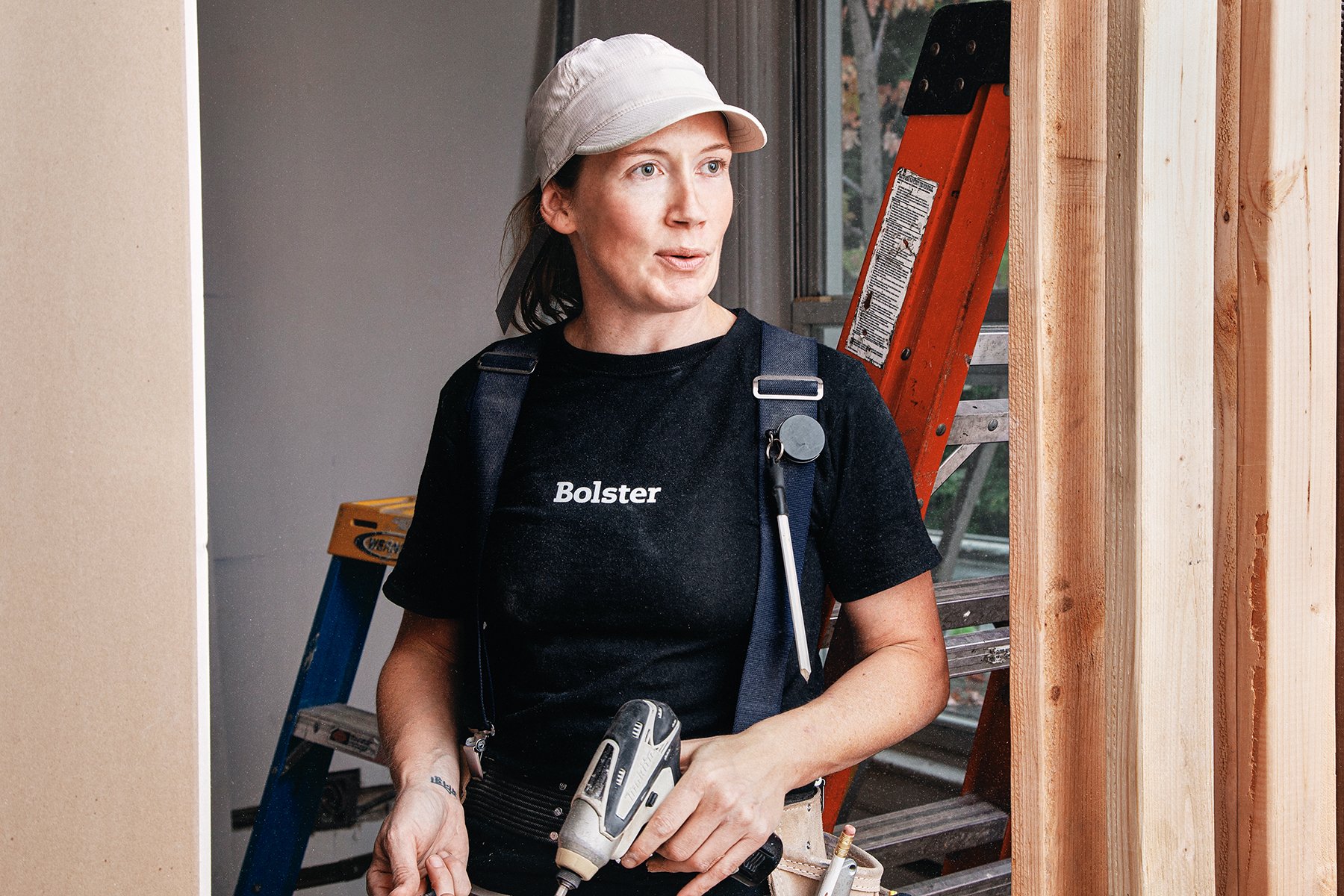 Start by checking references of past clients—but don't stop there
Begin by reaching out to at least two references who are past clients—including, if possible, someone the contractor didn't tell you about—to get a balanced picture. "It's not an easy task, but if you're spending significant sums of money, it's worth it," says Patterson.
Ask general questions about their level of satisfaction with the renovation and whether they'd hire the contractor again, and don't hesitate to ask for specifics: Was the project finished on time? Were there any mix-ups, miscommunications, or unexpected charges? Did the clients visit the construction site, and were they happy with how it was being managed?
Next, speak to the architects and subcontractors with whom the contractor collaborated to find out if they were easy to work with, and if they paid on time. This step—almost always overlooked by renovators--will give you a good sense of a contractor's temperament, character, and dependability. It's also a good idea to ask a material supplier if the contractor's credit is good.
"The reason you are checking on their payment history is to determine the likelihood of financial issues—most notably, liens being placed on your home–during or after your project," says Patterson. Furthermore, he adds, "Professionals are better poised to talk about the work of other professionals."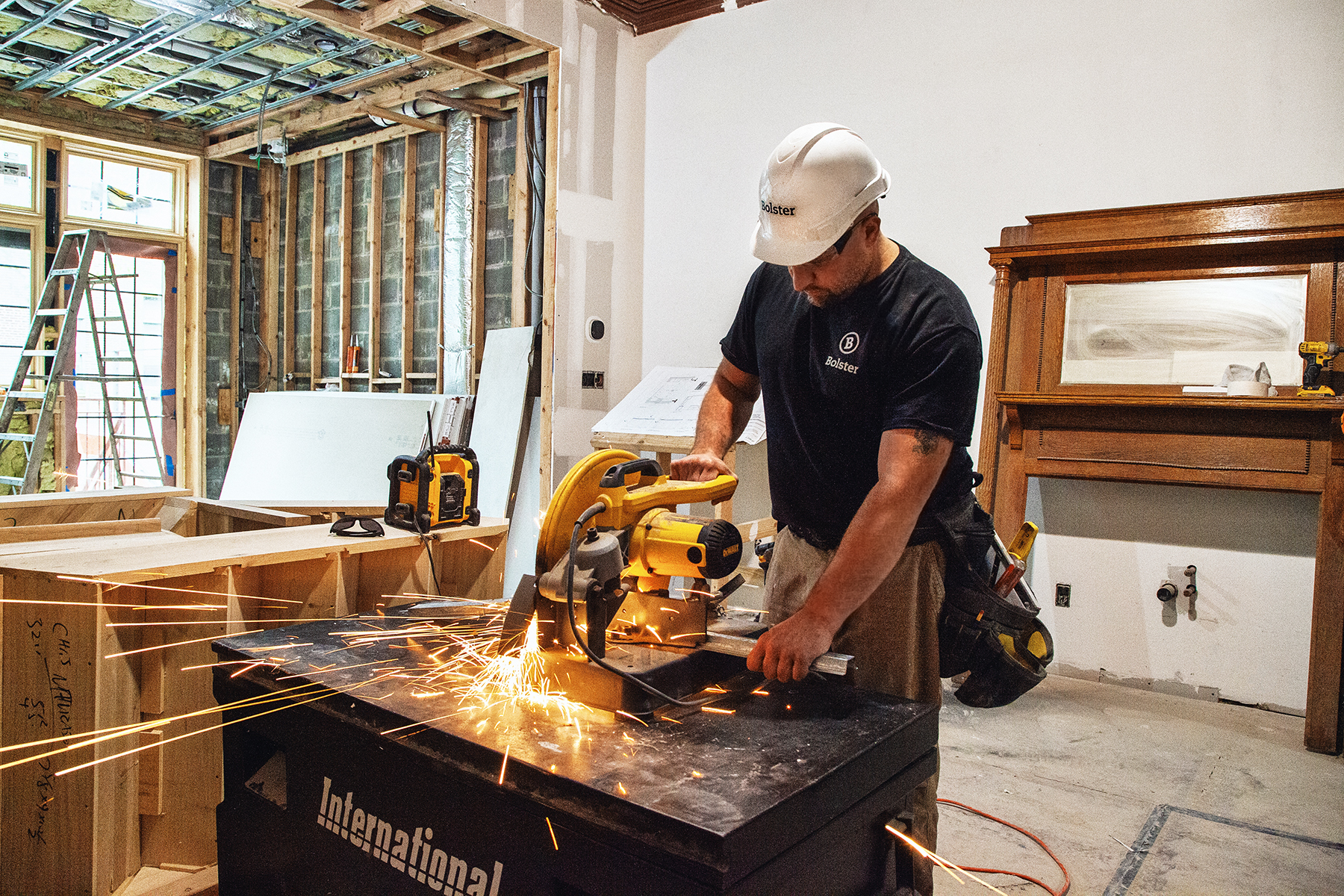 Look beyond the bottom line of the bid—and don't forget about insurance
Inadequate accounting, management, and estimation practices often lead to contractor failure—so if you don't receive a clear, detailed bid in a timely manner, you should question whether the contractor is maintaining a healthy business.
Also check that a contractor has the right insurance coverage for the kind of work they'll be doing on your project. While anyone can claim to have general liability insurance, that doesn't guarantee it is valid, up-to-date, and sufficient.
"It's quite common for contractors to be covered as carpenters, but if they go on site as a general contractor and there's damage to the home, the insurer won't cover it and the owner foots the bill," says Patterson.
And don't overlook workers' compensation insurance. "It's not just about thinking ethically. Do you want people working on a project that are not being legally protected?" Patterson says. "That means you are not legally protected, either. If anyone hurts themselves, you are the employer, and you will be fined and sued."
This is what happened to one homeowner named Anette: The contractor she hired for her $60,000 Upper East Side co-op renovation lacked sufficient workers' comp, and after he cut his finger on the job, he successfully sued her for $16,000 in damages.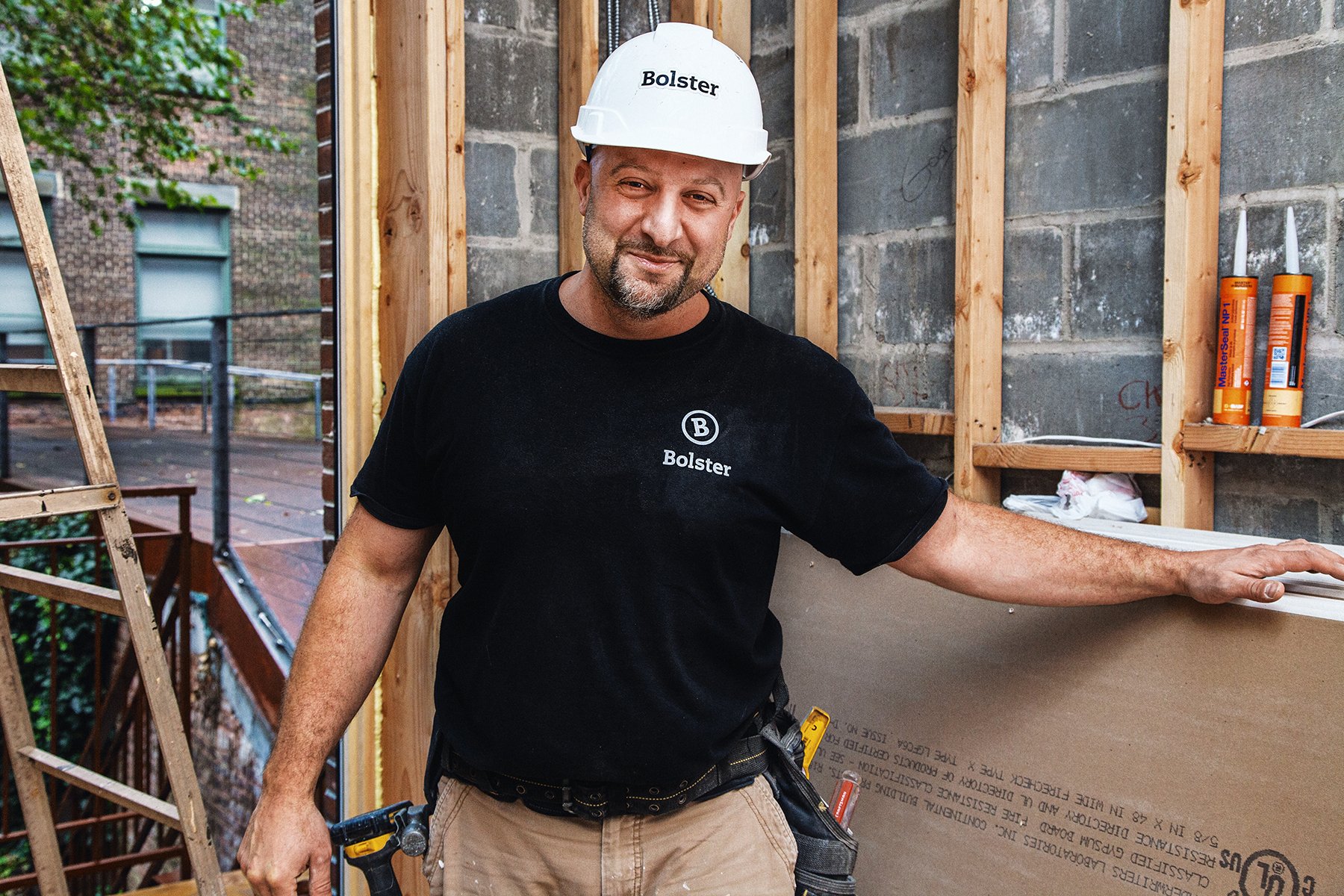 Look closely at your contractor's bid
Patterson recalls two Brooklyn homeowners who came to Bolster after fielding bids for their project from several general contractors. "They got quotes ranging from $250,000 to $750,000," Patterson says. "That's so large a range it isn't really even a range. When they put the bids side by side, they had no way of knowing whose information was accurate and comprehensive."
When there's such a lack of consistency between contractors' bids, renovators are left in the dark about what to expect for their projects. Patterson explains that one reason for the huge variance in bids often comes down to 'general conditions' (that is, site management, project management, and labor) and 'overhead' (the contractor's business costs—for example, office and travel expenses) which many contractors bake into direct costs rather than list as its own line item.
A Greenwich Village brownstone owner named Jane ran into this problem. For an $800,000 gut renovation of her home, she hired a contractor whose general conditions costs amounted to only 9.7 percent of the total project budget. In reality, all general contractors are making around 30 percent, so if they're showing anything less, they're baking costs into labor and materials. (The National Association of Home Builders' 2017 report shows remodelers reported an average $1.8 million in revenue for 2015, of which $1.3 million, or 71.1 percent, went to pay for cost of sales items such as labor, material, and subs. Subtracting these costs from revenue left a gross profit of roughly half a million dollars—or 28.9 percent of revenue.)
Jane's contractor's cost-cutting on general conditions meant that her renovation was not properly supervised, and she had to hire a new contractor midway through, losing tens of thousands of dollars in the process.
"Bolster uses data to determine the costs of project management, site management, and labor, plus the amount of time projects will take, to accurately predict general conditions and overhead, which are then delineated clearly," Patterson notes. "We let homeowners know how long they can expect their renovation to take and how much the labor should cost, which empowers them to ask contractors the right questions and make the right hiring decision."
If the contractor you're considering dodges these sorts of questions, consider it a major red flag.
"Good contractors are an open book," Patterson says.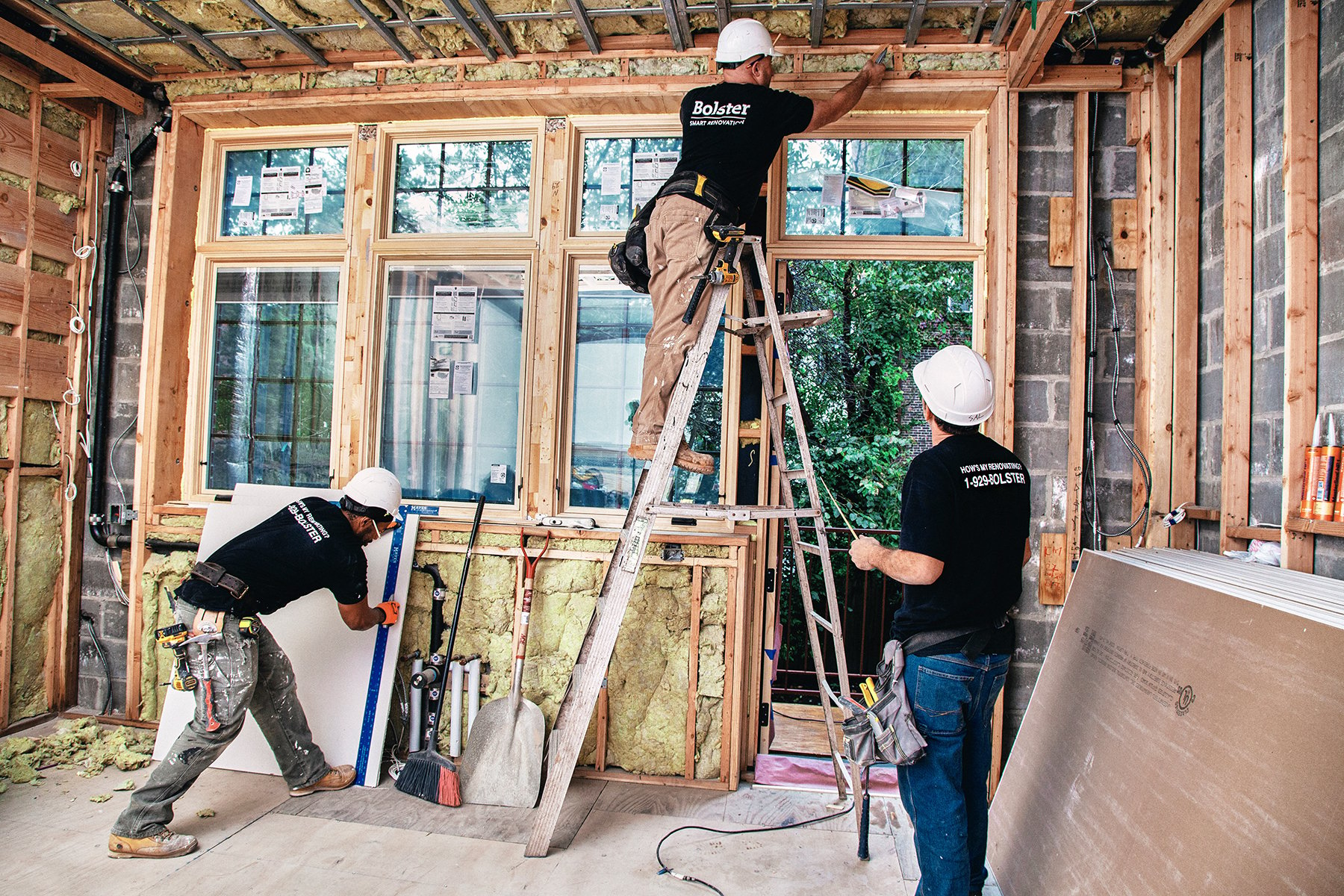 For larger projects, consider a design-build firm
If you are doing a renovation project with a budget of $100,000 or more, one of the easiest ways to find the right contractor is through a design-build firm like Bolster.
"You only have one home—we only have one team," says Patterson. "We hire the best people in the industry who are experts in NYC renovations."
Bolster's streamlined process and vertically-integrated model mean your architect, contractor, and builders are all one team operating atop a transparent renovation process designed just for you. Using predictive models and proprietary technology, Bolster identifies, quantifies, and absorbs all of the potential risks on your project.
Highly-detailed proposals are prepared using a scientific approach to pricing, laying out exactly what you're paying for and empowering you to make informed and intelligent decisions about your project.
Finally, a contract is drawn up. Unlike typical renovation contracts, the project is financially guaranteed by Bolster.
"We offer diligence, transparency, and accountability," Patterson says, "which are the three most important things in a major NYC renovation."
---
The Bolster Smart Renovation Zero-Risk Guarantee
How can a design-build firm guarantee a Zero-Risk renovation?
Bolster has pioneered Smart Renovation. We apply quantitative analysis along with our proprietary technology solution to identify and quantify the performance risk on every renovation project. The result is a personalized strategic approach to each renovation that allows us to absorb 100 percent of the homeowner's risk. Your home will be beautifully designed, and delivered on-time and on-budget. That is our guarantee.
Smart Renovation & Zero-Risk means that Homeowners are now free to dream.
To start your major home renovation project visit bolster.us
The Bolster Promise video
Brick Underground articles occasionally include the expertise of, or information about, advertising partners when relevant to the story. We will never promote an advertiser's product without making the relationship clear to our readers.