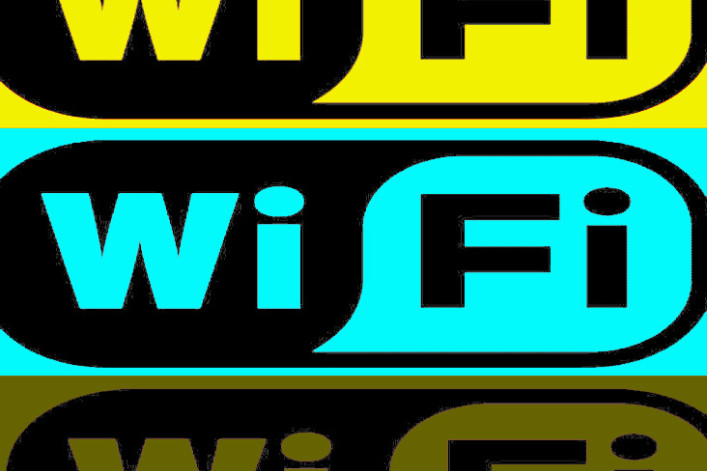 While newer buildings are the earliest passengers on the complimentary WiFi bandwagon, it's an equal-opportunity amenity available to buildings of any vintage.
Generally speaking, there are three ways to bring WiFi into your common spaces, ranging from self-service to whole hog. 
1. Down and dirty 
To WiFi a discrete space like the residents' lounge or roofdeck, treat it like your own apartment: Get cable or DSL installed in the area and attach a wireless router.

You can supplement with wireless access points that tap into your router and extend the range of your network if needed, says David Carnoy, an executive editor at CNET.com.

Don't forget to add a password to fend off non-resident "slurpers" and to keep data private and secure.

And be warned: If residents steal music or movies or threaten the President's life over your common WiFi, you may be exposing the building to legal problems.  See option #2 below.

2. Hire a WiFi hotspot installer

For around $3,000-5,000, a company like Single Digits will set up a WiFi hotspot in a single public area like a lobby or roofdeck. The system also has the ability to track users' activity in case any of them go rogue.  

They'll also recommend the right Internet provider for your building (Verizon DSL, Time Warner Cable etc),  and they will service the system for about $100-500/month depending on the level of support you want.

At the 108-unit 505 condo in Hell's Kitchen, Single Digits installed password-protected WiFi in the development's courtyard, gym, and the lobbies of its two connected buildings.

Once installed, the cost is minimal: The 505 pays $80/month to Verizon DSL, and $1,495 a year to Single Digits for support, according to sales director Vince Rocco.

3.  Whole building 
Some buildings, including the Park Royal (a prewar co-op on W. 73rd Street) and 184 Kent (a new luxury rental in Williamsburg), hire companies like Natural Wireless to saturate the entire premises with WiFi.

Installation is free, and so is access from the common spaces, but residents have to pay to hop on inside their apartments.

Dror Schuchman, the president of Natural Wireless, said his company focuses mainly on luxury rental buildings, and that there is now a one-year waitlist.
But if a really high-speed connection is important, don't rely on the claims of the service provider or installer; we have heard widely varying reports from NYC apartment dwellers about the quality of their WiFi. 
"It wasn't close to what you would get with a broadband connection and a wireless router," one renter in a whole-WiFi building tells us.  "I would equate it to the WiFi connection at a hotel. It works and is serviceable, but if you need a high-speed connection, there are much better options."
Do your investigative homework by talking to residents of other buildings that have the service. 
Above: Free WiFi "the minimum cost of doing business" in newer buildings
Related posts:
A NYC pocket guide to passive aggressive wifi
FiOS: Nice service if you can get it
Brick Underground articles occasionally include the expertise of, or information about, advertising partners when relevant to the story. We will never promote an advertiser's product without making the relationship clear to our readers.