Getting Ready
How to sell faster in a slow NYC sales market
Pick a broker experienced with your type of property who will market it on social media
Get a sense of what similar apartments are selling for and price yours slightly below
Choose someone who will stage your place and believes in great photography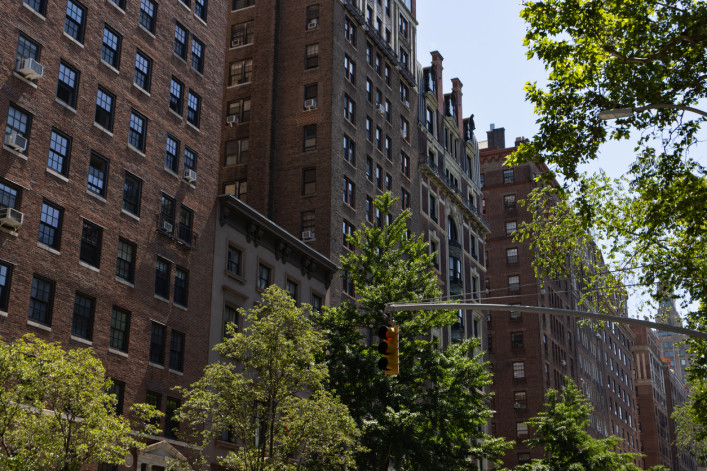 The saying "time is money" may not have been coined with New York City real estate sellers in mind, but in a slow market, many sellers gain an acute and painful understanding of the phrase.
When properties linger on the market, sellers lose money when they have to make price cuts. If they are carrying two properties because they have already bought somewhere else, it can be even more expensive as the calendar pages turn.
Slower sales are an unfortunate hallmark of the current market: As a result of higher mortgage rates, the average NYC for sale listing is now spending 76 days on market, up 10 days from one year ago, according to StreetEasy.
If you're a seller, closing the deal quickly should be one of your top priorities. Here are a few strategies to help you achieve your goal.
Pick a broker experienced with selling your type of property
The biggest tip from Carlo Romero, strategic partnerships manager at StreetEasy, is to choose the right agent, one who has lots of experience selling properties like yours. (One way to do that is to use StreetEasy's Concierge feature, which pairs sellers with the agents from its Experts Network.)
If you're a seller, you want a broker with an impressive track record: Not just someone who has sold a bunch of properties but someone who has sold quickly with a high price relative to the initial asking price. That's the sort of information the Concierge program pulls together, Romero says.
Hunting for a broker on your own? Be sure to ask brokers these key questions from Brick's Seller's Guide, then compare the answers to find the best fit. 
How many listings do you currently have?
How long have you been working as an agent?
Do you have any other listings in my building or any listings comparable to mine?
Do you have an assistant or team?
How do you plan to market my property?
Find an agent who will cast the widest net possible
Sellers should choose a broker "who understands the need to market widely," says Ian Slater, a broker at Compass.
That means someone who is on multiple social media platforms and the many listing sites that buyers search for properties, he says.
"Make sure your broker is showing your place on Instagram, using targeted ads on Facebook, and has a good email list," he recommends, adding, "ask for a clear marketing plan."
But that's not all. In a sophisticated marketplace like NYC, it's important to work with someone who can easily articulate what sets your apartment apart from the rest, he says. It's something you'll be able to determine by meeting with an agent in person.
"Look for someone who has personal skills, is endearing, and smart. It makes a difference in NYC," he says.   
Stage your apartment to 'control for everything'
To support your marketing plan, your photos have to be great and your staging on point. These days, Slater says he's staging every apartment at least to some degree because buyers are used to seeing "showroom-style apartments."
"I feel like I'm a general contractor these days," he jokes, adding that he's putting far more work into getting places ready for sale now by painting, cleaning, and organizing. "Apartments don't sell themselves anymore," he adds.
The benefit of careful staging is that you can "control for everything," and rule out problems with cleanliness, temperature, smell, furniture, and lighting, he says. "Then you know if it doesn't sell it's likely the price."
Set a price just below market value
To come up with a price for your property, you'll want your broker to present you with data about your particular market. Apartment sizes and neighborhoods can trend up and down, so you'll want your agent or broker to explain what is selling now.
Pro Tip:
To find out what buyers are willing to pay for your co-op, condo, or brownstone, consider discreetly "pre-marketing" it. New York City real estate brokerage The Agency has an entire data-driven pre-marketing platform that provides a way to quietly test your asking price and your marketing strategy among real-life qualified buyers before publicly listing your home. There's no charge to participate and no obligation to enter a traditional listing agreement at the end of the pre-marketing period if your place hasn't sold. Click here for more information.
For example, in a report prepared for Brick Underground, data analytics firm UrbanDigs compared Manhattan sales in July and August to the prior year to see what could be in store for September and October.
John Walkup, UrbanDigs co-founder and partner, and author of the report, found that signed contracts for Downtown fell 13 percent but are up on the Upper West Side by 18 percent. Co-ops have seen a 3 percent increase in contract signings while condos fell 7 percent. And properties with three or more bedrooms saw the most significant increase in contracts signed.
"Three-bedroom-plus co-ops on the Upper West Side seems like the best bet at the moment, while a one-bedroom resale condo Downtown might be a tougher sell," Walkup says.
Another StreetEasy tool for sellers, the Owner Dashboard, enables sellers to claim their property on the site to get a sense of how much it is worth.
You can also create a free account on PropertyShark to get info about your building, including neighborhood comps.
You should aim to price your listing below what other sellers are asking, says Frances Katzen, a broker at Douglas Elliman.
It's a psychological move, she says. "People want to feel like they are getting a deal.
If you take it down a notch, you're more than likely to get multiple offers," she says, because buyers feel the "seller is in line with the market."
Multiple offers mean you have a bidding war on your hands, which will drive the price back up (see how that works). Here's more advice on how to manage a bidding war and pick the best offer—it's not always about the highest price. You want someone who can close the deal.
Boost listing views with 3D tours
Another tip is to make sure your listing is providing as much detail as possible for buyers. Most NYC listings have floor plans and an increasing number have 3D tours—a trend that went into high gear when the NYC sales market shut down. (Here are examples of different types of 3D tours.)
StreetEasy data shows that sales listings with floor plans see 69 percent more views, and those with 3D tours see 10 percent more saves.
It taps into how people prefer to do their research online before they buy.
"Higher quality 3D tours result in more views and saves, Romero says. "That exposure is positive and can lead to a more efficient sales process. Consumers expect to find more information online" and use it to decide what to go see. "Buyers are selective about which places they are going to see in person. If there's any doubt about a place, they won't go see it in person.
"The data shows the more media a listing has, the more views, saves, and shares," he adds.
But both Slater and Katzen disagreed with a one-size-fits all approach to video tours and say it depends on the apartment.
Videos don't always play up a property's most desirable attributes, leading a buyer to cross it off their list prematurely. "It doesn't give someone the chance to experience the apartment," Slater says.
Katzen doesn't recommend 3D tours because she doesn't want to "spoon feed" buyers.
"Whole point is to get them inside the property and see its true potential," she says. "If people have too much access, they'll make a fast judgement."
Brick Underground articles occasionally include the expertise of, or information about, advertising partners when relevant to the story. We will never promote an advertiser's product without making the relationship clear to our readers.