The Search
Meet the new real estate agent-in-training, ChatGPT
Zillow, Redfin, and Zumper launched ChatGPT plug-ins that connect users to their listings
Searches are initiated via conversational prompts and can be refined with additional queries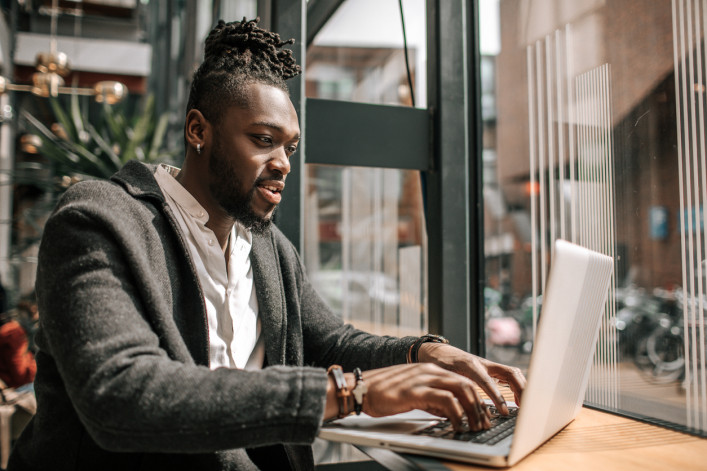 For fans of ChatGPT, you may be able to delegate one more task to artificial intelligence: Scouring real estate listings for you.
Real estate listing sites Zillow, Redfin, and Zumper recently launched AI-powered real estate searches on ChatGPT via new plug-ins that connect users to their listings databases. The plug-ins are available to users who pay $20 a month for a ChatGPT Plus subscription plan, which offers an upgraded version of the site. Zillow and Redfin launched their ChatGPT plug-ins in early May. Zumper debuted its version on Wednesday.
How do you use ChatGPT to find an apartment?
Instead of ticking boxes on a website or app to filter your apartment search, the approach is—like all ChatGPT prompts—more like a conversation. You have to enable the plug-in, then tell ChatGPT what type of property you are looking for in a sentence or two. The plug-in surfaces listings based on your search parameters. For example, you could type: "Show me listings for a two bedroom, two bath apartment in Brooklyn. My budget is $3,000 and I'd like outdoor space."
The most interesting and useful part happens after that initial query. Russell Middleton, co-founder of Zumper, demonstrated a search for rental apartments in New York City, explaining that once you get your results, you can refine your query by asking follow up questions. ChatGPT understands that you are referring to your results, not starting a new search.
For example, you could ask Zumper's ChatGPT plug-in to tell you the pros and cons of each apartment, or ask which are pet friendly, which have hardwood floors, or which are having open houses this weekend.
You could even ask ChatGPT to write a poem about each listing, if that's the sort of thing you enjoy, or show you the results in a foreign language, if English is not your native tongue. Or you could say, "I'm a younger person who enjoys nightlife. Show me the places near bars and clubs."
"It comes down to the imagination of the user," Middleton says. "And it's only going to get more powerful over time" thanks to the ability of machine learning.
How ChatGPT apartment searches compare
As a test case, I asked Middleton to find my Florida-residing mother-in-law an apartment in Brooklyn. Turns out, her extensive and very picky wish list (she wants low floors only and to be within a 10-minute walk from our place, among other things) was no match for AI, at least not yet. Those details are not yet searchable.
ChatGPT real estate plug-ins offer a slimmer version of the intel you'll find on web-based real estate platforms—it's intended to be used as early triage, helping users narrow down their search criteria and receive curated property suggestions.
For example, with Zillow's ChatGPT plug-in, you can search basic property details for sales and rental listings such as location, Zestimate, list price, home size, year built, number of bedrooms and bathrooms, and a link to the property page on Zillow. 
The Zillow web platform offers more comprehensive property listings with 3D tours and interactive floor plans, as well as features like natural language search, co-shopping, and the ability to save or hide homes. Users on Zillow can also schedule an in-person tour and connect with an agent and a loan officer. 
The ultimate benefit of using ChatGPT to find a place
Users can make use of both ChatGPT and ChatGPT real estate plug-ins to look for apartments and houses.
You can toggle between asking ChatGPT questions and then enabling a plug-in for property searches. For example, you could ask ChatGPT general questions about the benefits of buying vs. renting, what are the neighborhoods in an area, and can use plug-in to compare or answer questions about specific homes.
Lots of web-based searches start with a location, but if you don't know where to look, or choose too broad an area, the results can be overwhelming to sort through, so these ChatGPT plug-ins help you sift and sort the results, and can help you find what you may not know to look for.
In a blog post, Ariel Dos Santos, Redfin's vice president of product, wrote, "I think the most powerful way the Redfin ChatGPT plug-in can make buying a home easier today is by suggesting homes and neighborhoods that would not have been uncovered via a map-based real estate search." (As of publication time, Redfin had not responded to Brick's media query.)
Why AI doesn't replace agents
Middleton asserts that ChatGPT doesn't cut the agent out of the process. "We still need them to show renters around, provide the human touch and guide them further. AI can never meet the renter for a tour and get a deep understanding of what they are looking for," he says.
"We don't want to overstate the power of ChatGPT," he adds. AI-enabled real estate searches are still "very early, very experimental," and currently represent the "first foray" into the use of the technology.
Bottom line: Who is it good for?
For a native New Yorker—or even someone who has been here a few years—this may not be the tool for you unless you are trying to find something particular in an unfamiliar part of the city. For New Yorkers who know what they are looking for, going to a listings or brokerage site still seems to be a more direct route because the sites can drill down with more specificity.
But if you're not from NYC and you don't know exactly where to look, or what you are even looking for—this could be helpful. For you, casting a wide net is how you want to start and then ChatGPT can sort your results more quickly and without drama.
After all, AI is never going to get tired if you ask it endless questions, change your mind a bunch of times about what you want, or ping it at all hours of the night. At least not yet.
Brick Underground articles occasionally include the expertise of, or information about, advertising partners when relevant to the story. We will never promote an advertiser's product without making the relationship clear to our readers.