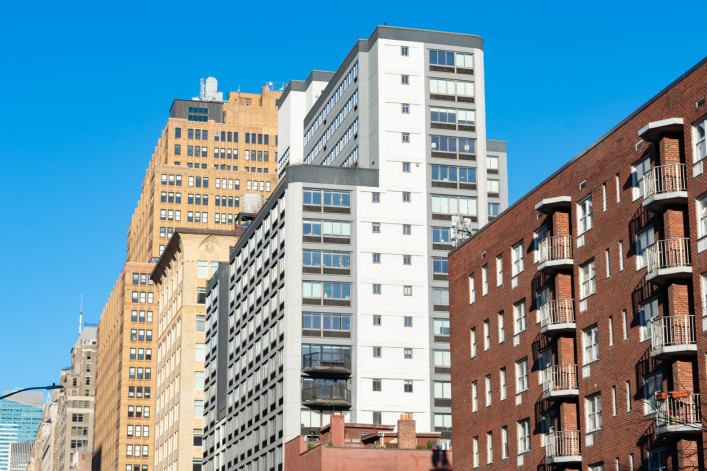 Are you thinking of subletting your New York City apartment? You're far from alone: The number of New Yorkers trying to sublet their apartments during the coronavirus pandemic continues to set records. According to data from the listing site, RentHop, there was a 110 percent increase in sublet listings in May compared to April. 
At the beginning of the shutdown, short-term rental companies saw new demand from visiting medical professionals and NYC families who needed extra space to quarantine family members or get extra space to work at home. However as that demand wanes and the number of available apartments ticks upwards, as more owners or renters try to find someone to take over their places, there are not enough people to sublet all the available apartments.
Under New York State real property law, you have the right to sublet your place. However, there are some considerations to keep in mind because of the coronavirus pandemic. Your ability to sublet will also depend on whether you live in a co-op, condo, or rental building. Read on for what you need to know.
It's more difficult than usual to find someone to take on a sublet
Lawyers who represent tenants say they have been inundated with NYC renters trying to break their leases as a result of the coronavirus pandemic and economic downturn. Justin C. Brasch, founding partner of the Law Offices of Justin C. Brasch, says it's increasingly hard for tenants to sublet or assign their places because of the sheer volume of people trying to do the same. 
"In this environment it is almost impossible to find a tenant. There are very few people in New York City looking for an apartment currently," he says. 
Steep discounts for sublets listed on sites like Leasebreak show how competitive subletting has become.
Phil Horigan, founder of Leasebreak, says "tenants are offering crazy deals," in many cases offering to subsidize the discounts, in order to sublet their places. One renter, who pays $3,800 per month for a one-bedroom apartment in the Meatpacking District, is currently subletting it with a $1,400 discount for the month of June and making up the difference to her landlord. 
"Nothing is easy right now, not for the tenant and not for the landlord," says Christopher Totaro, an agent at Warburg Realty. 
Tenants looking to sublet their apartments are competing with traditional landlords, who are offering more generous freebies these days, like free months, owner-paid broker fees, and flexibility on things like pets, move-in days and even allowing renters to delay paying their security deposit. 
A landlord cannot unreasonably deny a sublet request
By subletting your apartment, you are indicating that you intend to return to the apartment. (This is different from an assignment, which is when you hand off the lease to a new tenant because you don't intend to return). 
"Landlords can request a lot of information but are not allowed to unreasonably deny a request for a sublet or assignment in a residential situation," Brasch says. In addition, if the landlord doesn't respond to your sublet request within 30 days—or within 30 days of receiving any additional information about the arrangement—then by default, they've given consent.
Subletting a co-op is more complicated
If you own a condo, you typically have the freedom to rent the place out as you like. A co-op is structured differently and the board imposes many more restrictions on whether or not you can lease out the apartment. Each co-op building will have different rules in the proprietary lease but most limit sublets to one or two years in any five- to seven-year period. It's possible there may also be rules on how many apartments are sublet at one time.
"Co-ops are not sublease-friendly entities," says Noemi Bitterman, an agent at Warburg Realty. 
If you are a shareholder and want to leave the city and sublet your place, the proprietary lease will outline what's allowed.
"I don't know any co-op that will change, modify, or lighten any restrictions on subletting," Bitterman says. Amending the proprietary lease is often very difficult and typically requires a favorable vote of two-thirds or three-quarters of the shareholders.
If you are able to sublet according to the co-op rules, Bitterman says keep in mind "co-ops charge fees to the tenants and the owner, [and] an interview with the tenant is required."
Brick Underground articles occasionally include the expertise of, or information about, advertising partners when relevant to the story. We will never promote an advertiser's product without making the relationship clear to our readers.