Take It Or Leave It
Would you rent this Brooklyn Heights two bedroom that's only 600 square feet, for $3,250?
Finding a small, like really, really small apartment in a desirable neighborhood, is one way to beat New York City's high rents, if you don't have a lot of stuff and can hack living in a tight space.
Here's an example: This two bedroom, 103 Atlantic Ave, #2R, on the border of Brooklyn Heights and Cobble Hill, is asking $3,250, well below the $5,421 median rent for a two bedroom for Brooklyn Heights, according to StreetEasy.
The second floor apartment is just under 600 square feet, and the bedrooms are really small—the broker says they only fit twin or full size beds (if you go with a full size, there's not much room left).
Also on the con side: The living area looks serviceable, but not super spacious. There's not much room around that small dining table—it may be set for four but it's pushed against the wall.
On the plus side—there are hardwood floors, the kitchen has been renovated and has stainless steel appliances. There's laundry in the building, which is a mixed-use building with an office on the first floor. The apartment faces the rear, rather than the busy street.
And the neighborhood can't be beat. You've got lots of restaurants in the area, especially if you enjoy Middle Eastern food, shopping, entertainment, and Pier Six at the end of the block, where you can also catch the ferry to Governor's Island. Sahadi's Middle Eastern grocery is two blocks away, Trader Joe's is three blocks, and the 2, 3, 4, and 5 trains are about a 10-minute walk at Borough Hall.
So is the tradeoff of small space for less rent worth it?
As always, when weighing New York City apartment listings, we turn to our Take It Or Leave It experts: Constantine Valhouli, founder of real estate research and analytics firm NeighborhoodX, freelance writer Lambeth Hochwald, and myself.
But first, here are more pictures of the place.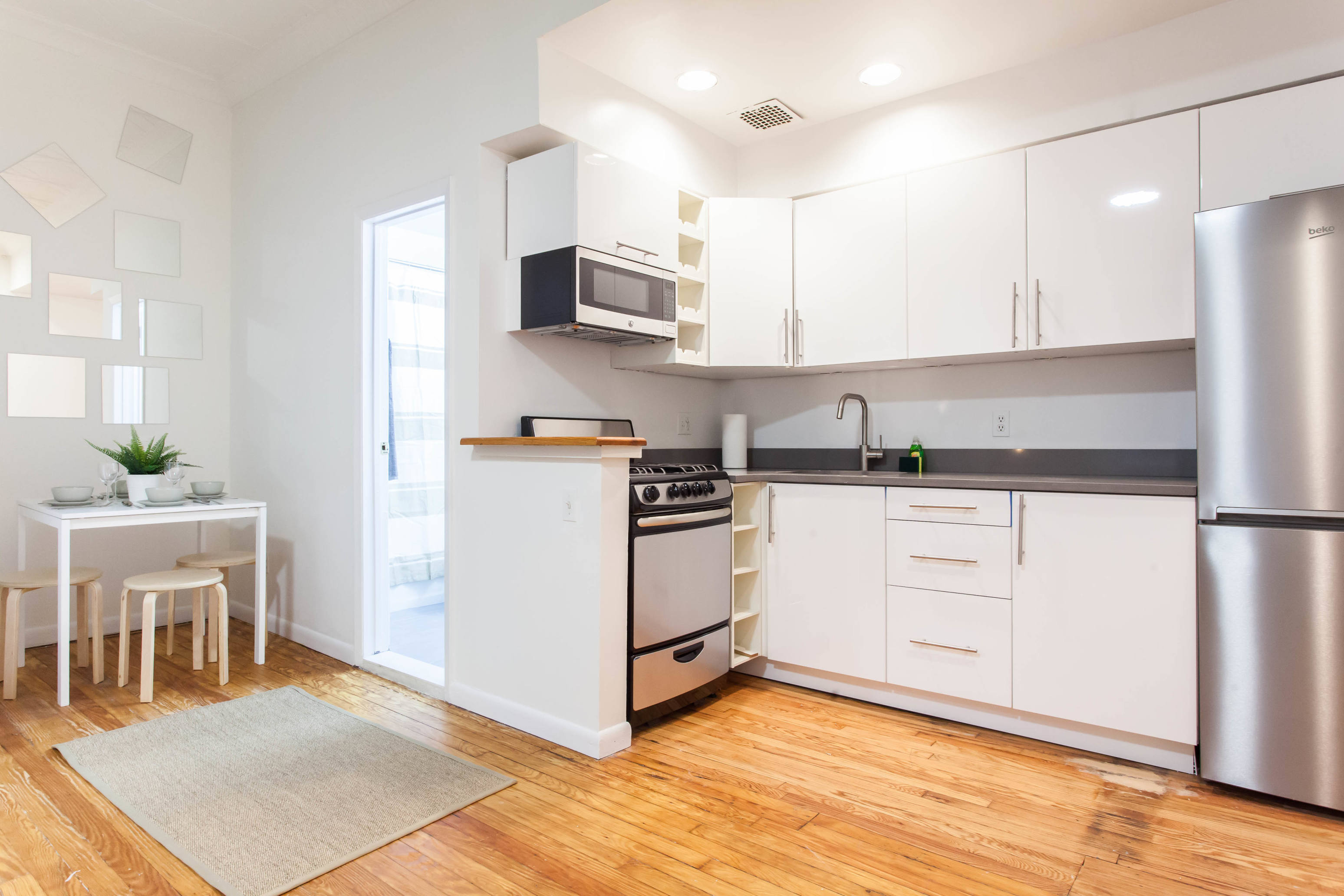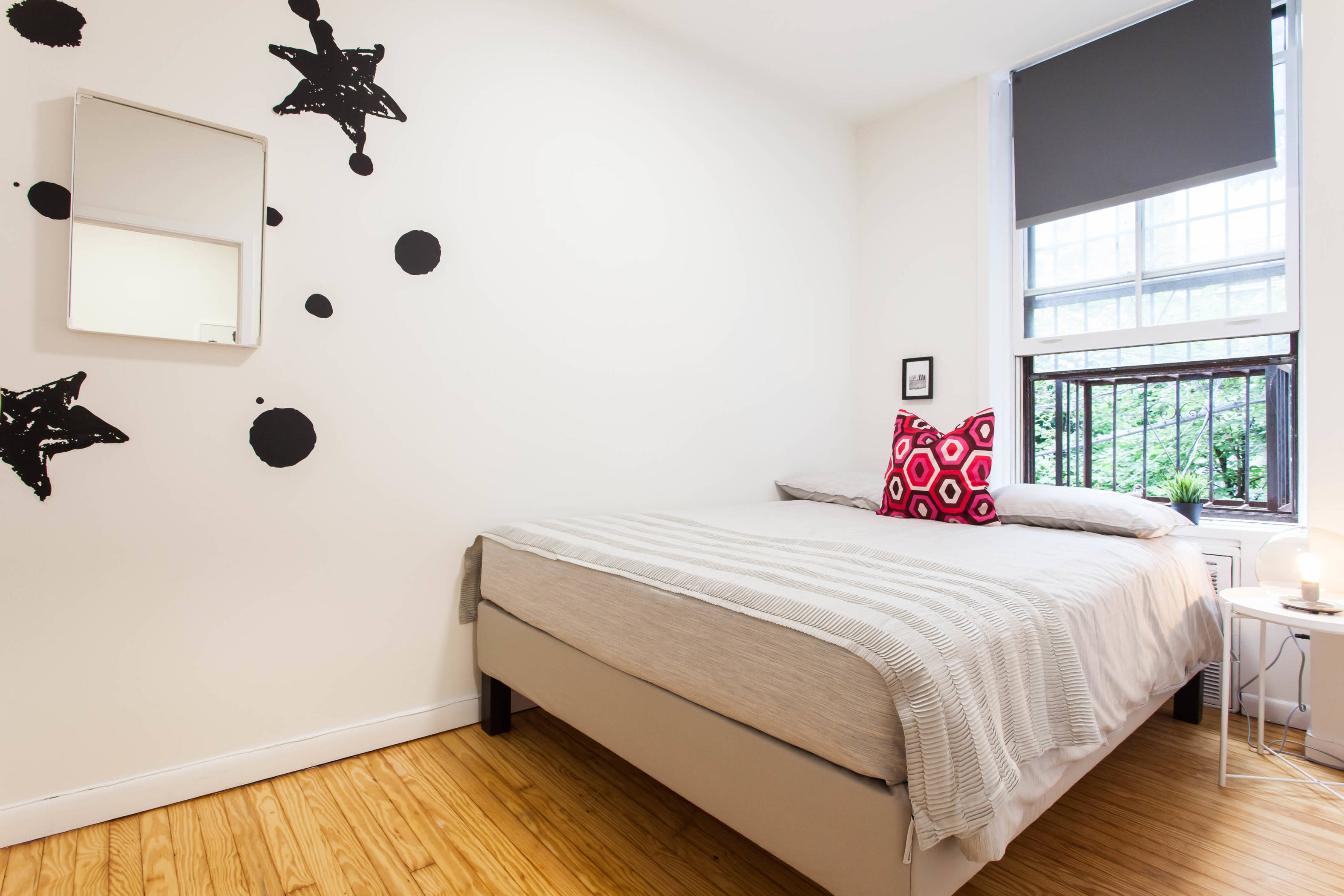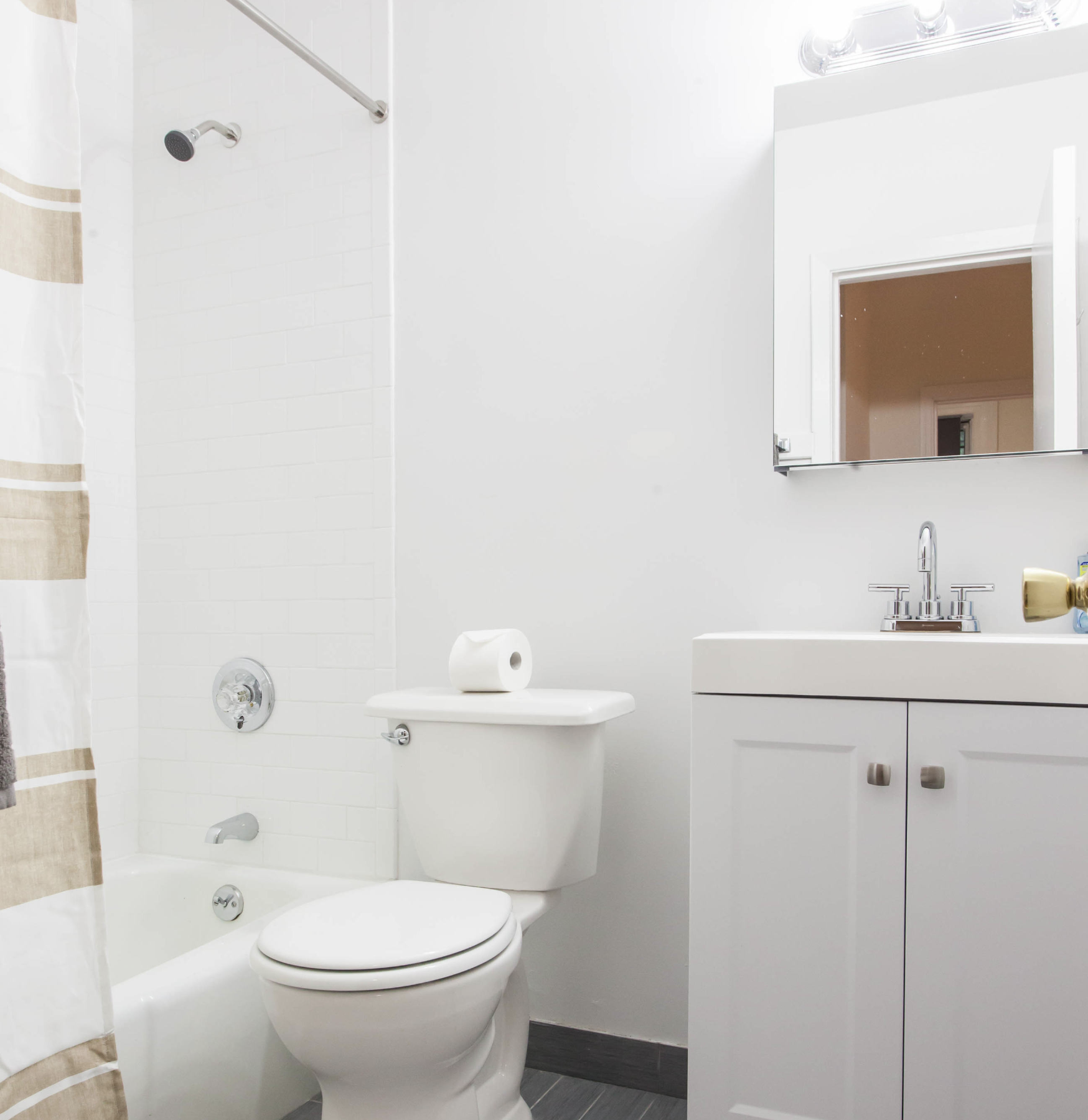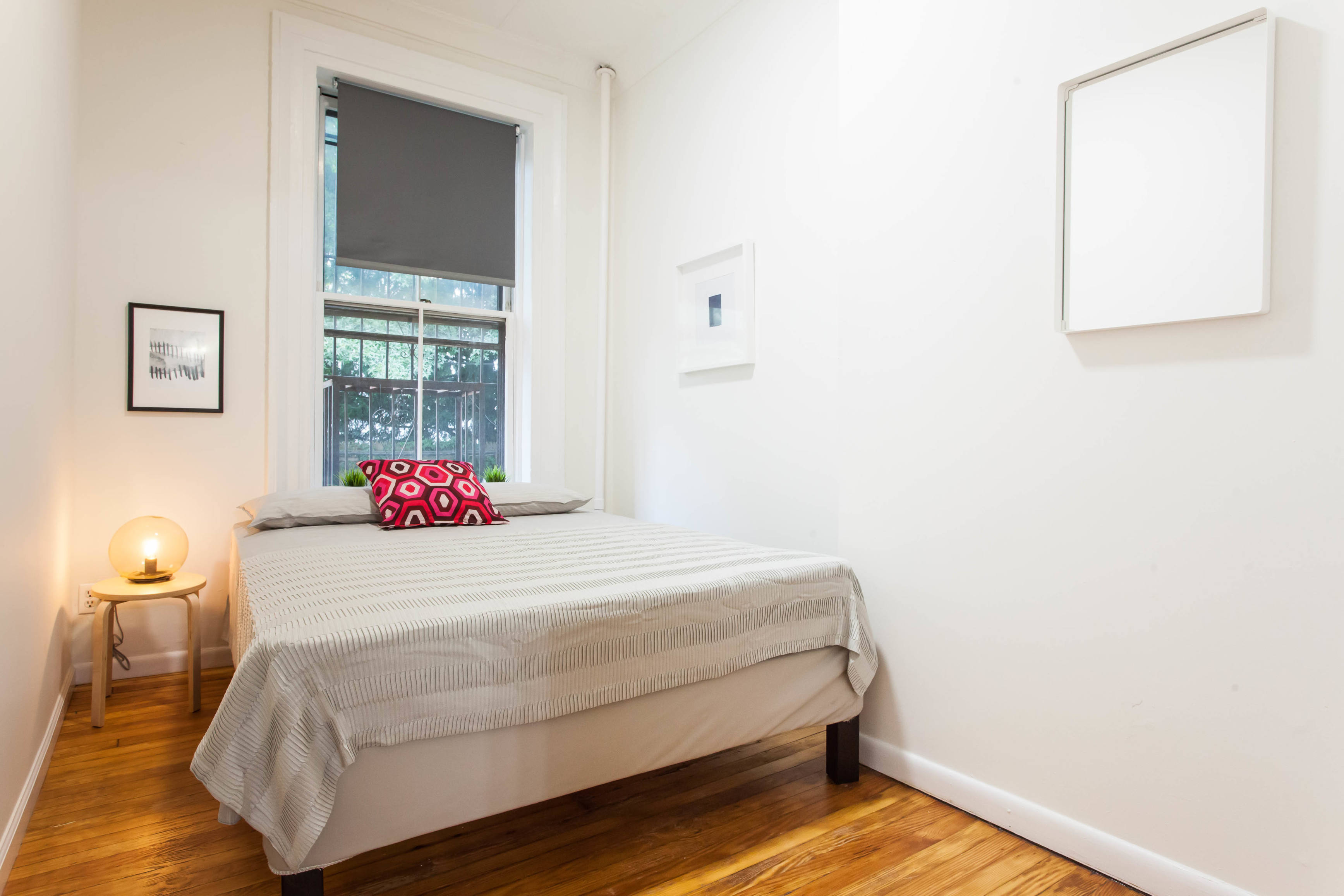 Pros and cons
"There's something very quaint about this two-bedroom. You get two bedrooms, sure, but they look teensy, there are zero amenities, no doorman, and this is a serious schlep to the subway." —Lambeth Hochwald
"This was probably a one-bedroom converted into a two-tiny-bedroom rental. 600 square feet minus the common areas leaves perhaps 200 square feet for each bedroom—and likely less. Without a floor plan, it's difficult to see how the rooms flow. The optimistic scenario is cozy (sort of a "the-rent-is-too-damn-high" hygge), the other scenario is just the Derek Zoolander School for Children Who Can't Read Good or Do Other Things Good ("What is this, a school for ants? How will the kids even fit in here?"). —Constantine Valhouli
"Look, apartments are the original tiny houses. If people can make do with a 500-square-foot house in the burbs, New Yorkers can certainly make do with with 600-square-foot two bedroom. Plus, you can use the kitchen for something else, since Trader Joe's is right there, so all you really need is a microwave and Seamless." —Jennifer White Karp
Who is it good for? 
"It's a good choice if you're obsessed with your FitBit and won't mind the stroll up the hill to the subway at Borough Hall." —Hochwald
"Agoraphobes, minimalists, and very small people." —Valhouli
"Grad students who don't mind not having room for a desk or recent grads who don't spend much time at home." —White Karp
Take it or leave it? 
LEAVE IT. "Sadly, I say skip it. I think you can get more for your money elsewhere. Plus, when it's when the weather is bad you'll be stuck relying on the B63 bus to cut across Atlantic Avenue and that may not be so fun." —Hochwald
TAKE IT. "In grad school, I rented a walk-in closet, which fit a full-size bed and nothing else. Having done this once, I have no desire to do it again. But if you haven't done this before, go for it?" —Valhouli
TAKE IT.  "You'll have plenty of money left over to shop at Trader Joe's. Try the palak paneer. Five minutes in the microwave and you've got dinner." —White Karp
Brick Underground articles occasionally include the expertise of, or information about, advertising partners when relevant to the story. We will never promote an advertiser's product without making the relationship clear to our readers.