Unlike many places in New York City, you can get in and out of Roosevelt Island by several means of transportation, such as the ferry, tram or subway, which offers a quick ride to Midtown via the F train (when service is running normally, at least). A free bus service loops around the island and there is metered parking by day, plus residents can park their cars for free overnight on the street, should you feel the desire to own a car.
For a long time, Roosevelt has had a sleepy reputation, but that's changing. (It had a dark past, too, because of its prisons, hospitals, and infamous New York City Asylum for the Insane, now known as the Octagon, which was converted in 2007 to swanky, luxury apartments). Known previously as place where you could find co-ops, including affordable housing units, through the state's Mitchell-Lama program, there are a bunch of luxury residential towers. And Cornell Tech's new $2 billion science-focused graduate school opened a 12-acre campus on the site of a former hospital, last year, signaling that Roosevelt Island has caught up with the 21st century.
So it makes sense to consider rental listings on the market there, like this three-bedroom, one-and-a-half bath rental, 510 Main St., #436. The 1970s apartment complex has been rebranded as Roosevelt Landings. The apartment comes with one month free and does not require a broker's fee and is listed for $4,200 a month, so if you split it three ways, it would cost one person $1,400.
The apartment has hardwood floors, stainless steel appliances, a dishwasher, microwave and a large living room. The building has a parking garage, and according to the website, updated lobby and landscaping outside. Shopping and dining options are available, although limited, on Main Street (if you search online for restaurants near this address, Google refers you to options in Midtown East).
So, is this apartment worth hauling yourself above the river in a little red tram? As always when weighing New York City apartment listings, we turn to our Take It Or Leave It experts: Constantine Valhouli, founder of real estate research and analytics firm NeighborhoodX, freelance writer Lambeth Hochwald, and myself.
But first, here are more pictures of the apartment, plus the building and surroundings.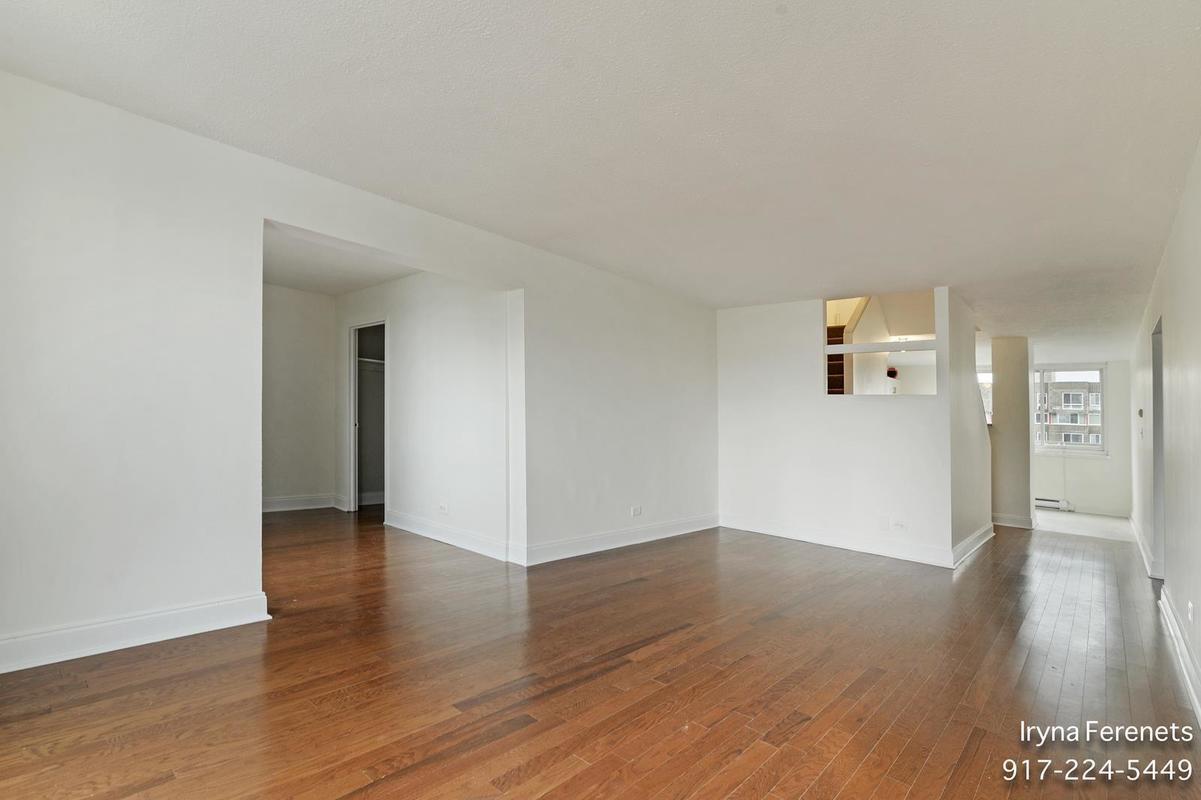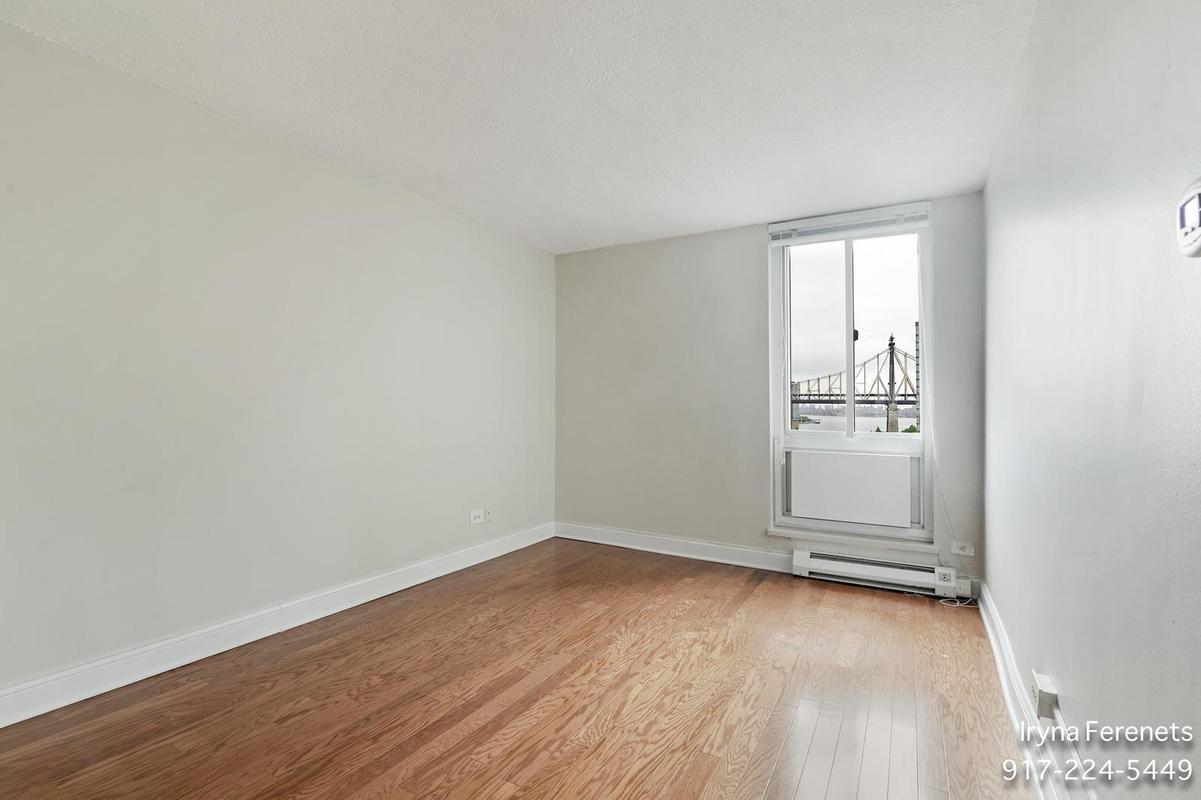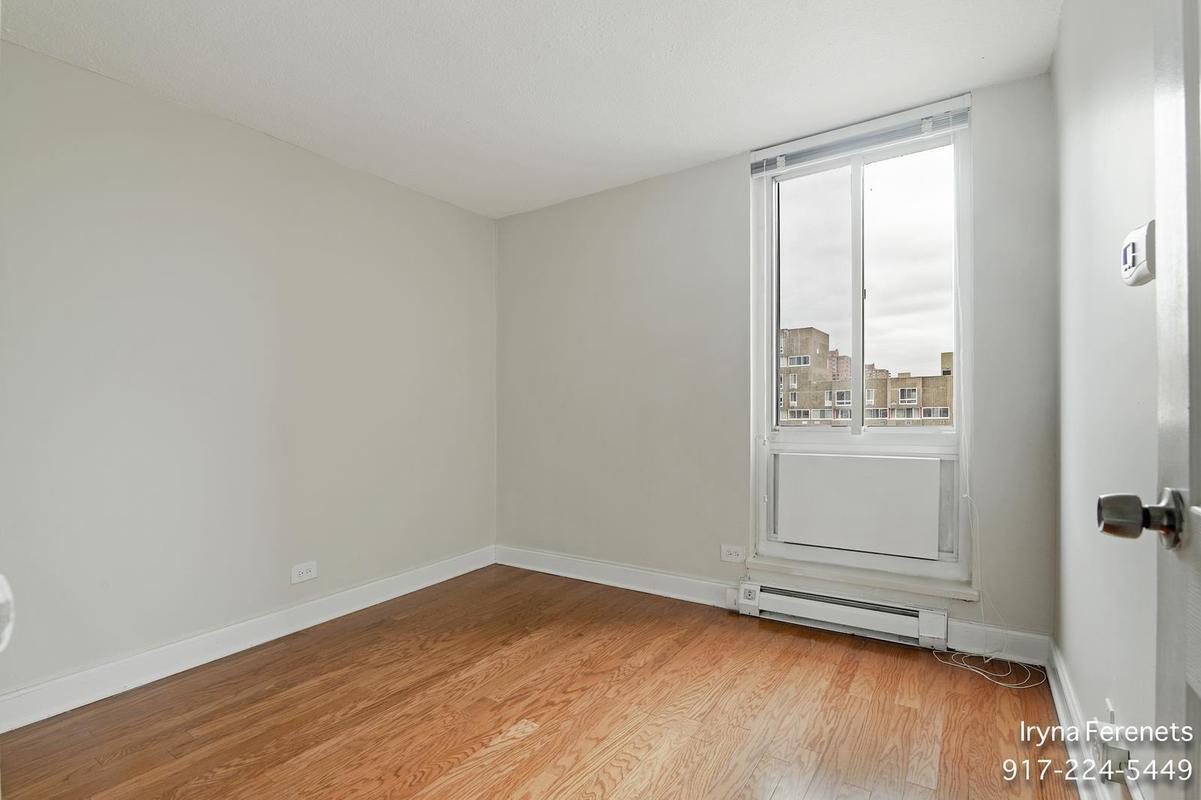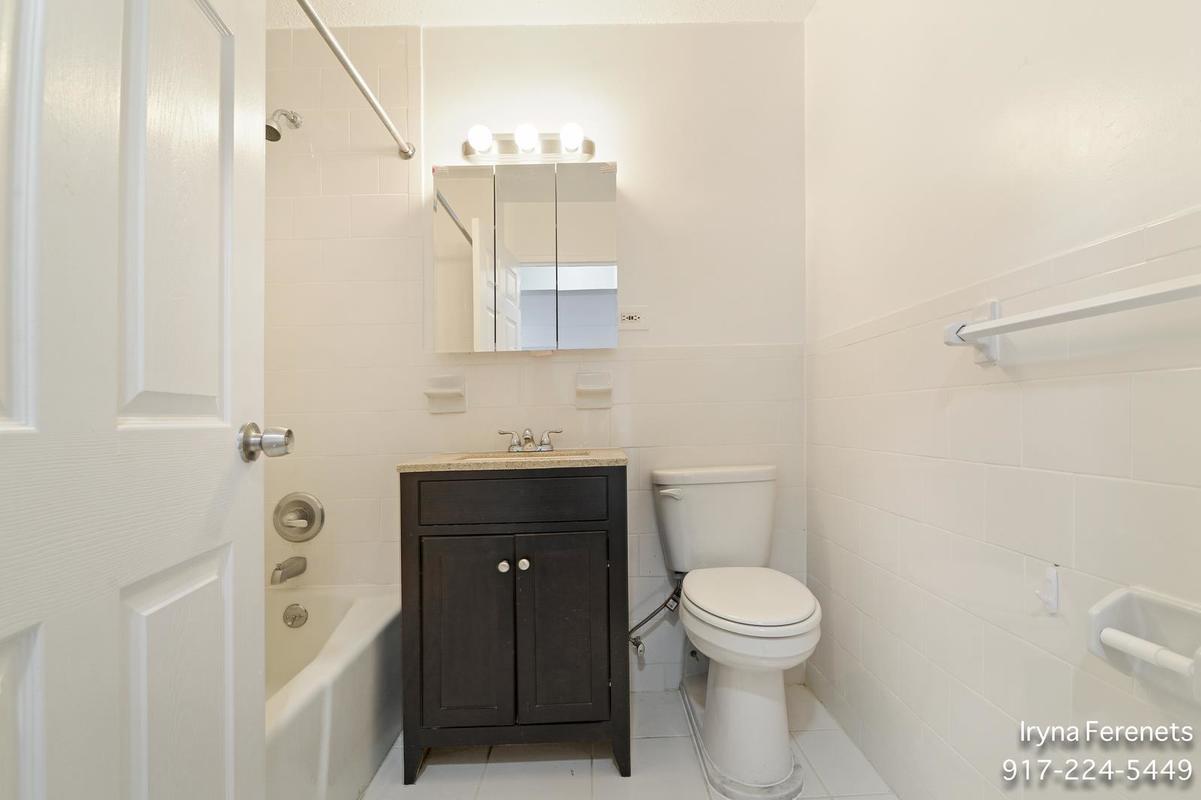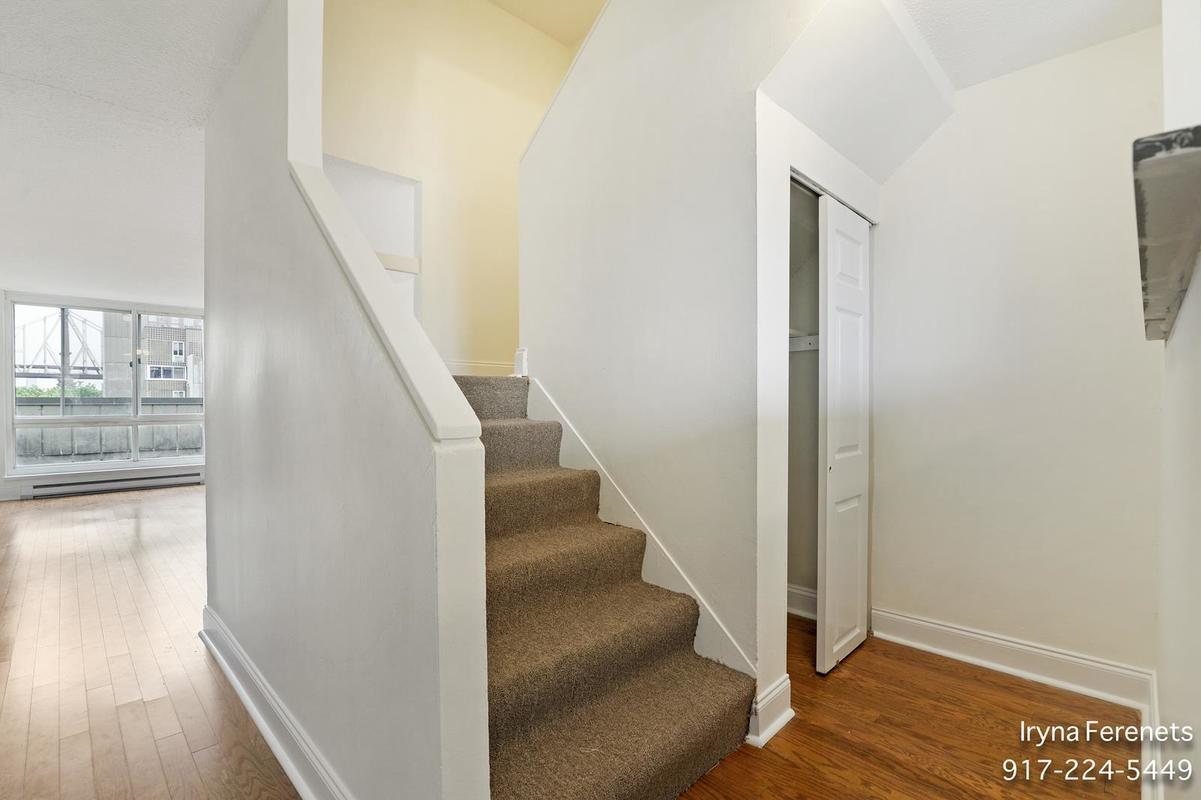 Pros and cons
"Ah, Roosevelt Island—home to less expensive rents for more spacious digs and views galore. I love the surprises in this apartment, too. An interior staircase? That just makes any apartment feel bigger. The downsides are: This is on Roosevelt Island so despite the arrival of Cornell Tech on the southern end, it's still sleepier than most neighborhoods." —Lambeth Hochwald
"It has a goddamn staircase. And in the wacky world of New York City real estate, having a staircase within your apartment (as opposed to, say, having to walk up five flights to access your studio apartment) means that on some level, you've made it. If the first threshold is moving into an apartment with a separate bedroom, the level up is having two floors of living space. Also, the gondola ride is kind of magical. Except for the tourists with their selfie sticks." —Constantine Valhouli 
"The Brutalist-style exterior design of this 1970s era building looks like student housing to me, but that's ok because inside it seems bright and spacious. And who wouldn't want a view of a bridge from their bedroom? Ok, it's the Queensboro Bridge, which Roosevelt Island residents can't even access, even though it goes right over the island, but it still looks cool." —Jennifer White Karp
Whom it's perfect for 
"A trio of recent grads who will make their own fun—and don't mind sharing one bath/shower." —Hochwald
"Three techbro analysts working at a Midtown private equity firm that doesn't yet pay them enough to live in the sweet, sweet East Village. Or WALL-E." —Valhouli
"Grad students or staff at Cornell Tech who would enjoy a commute measured in minutes and lots of free time." —White Karp
Take it or leave it: 
TAKE IT. "If you work along the F line. Just think of all the peaceful walks you can take once you get home." —Hochwald
TAKE IT. "Because, for $1,400 per bedroom, I'd be willing to live on the abandoned rock piles offshore from Rikers Island, and just row myself to work every day." —Valhouli
TAKE IT. "And enjoy having Manhattan close enough to enjoy but far enough to take a breather." —White Karp