My wife and I loved the Octagon as soon as we saw it.
The domed centerpiece rotunda gave it a historic character, but the apartments looked brand new. It had a gym, a swimming pool, tennis courts, a community garden, and a 24/7 doorman. The studio we looked at had an all-new kitchenette, good closet space, and amazing Manhattan views, and its C shape made it feel like three separate rooms. And the rent—$2,025—was more than reasonable for a place just a few subway stops away from Midtown.
Who cared if it was haunted?
The Octagon on Roosevelt Island, which was resurrected as a luxury rental building in 2007, started out as the New York Lunatic Asylum back in 1841. The place soon filled to double its capacity and conditions became so Dickensian that Charles Dickens himself was appalled by the inmates' treatment when he visited in 1842. When pioneering investigative journalist Nellie Bly published an account of the conditions after going undercover as a patient in 1887, the outrage sparked a grand jury investigation. The asylum was closed and converted to a regular hospital in 1894, but half a century of habitation by tortured souls inevitably gave rise to tales of lingering spirits.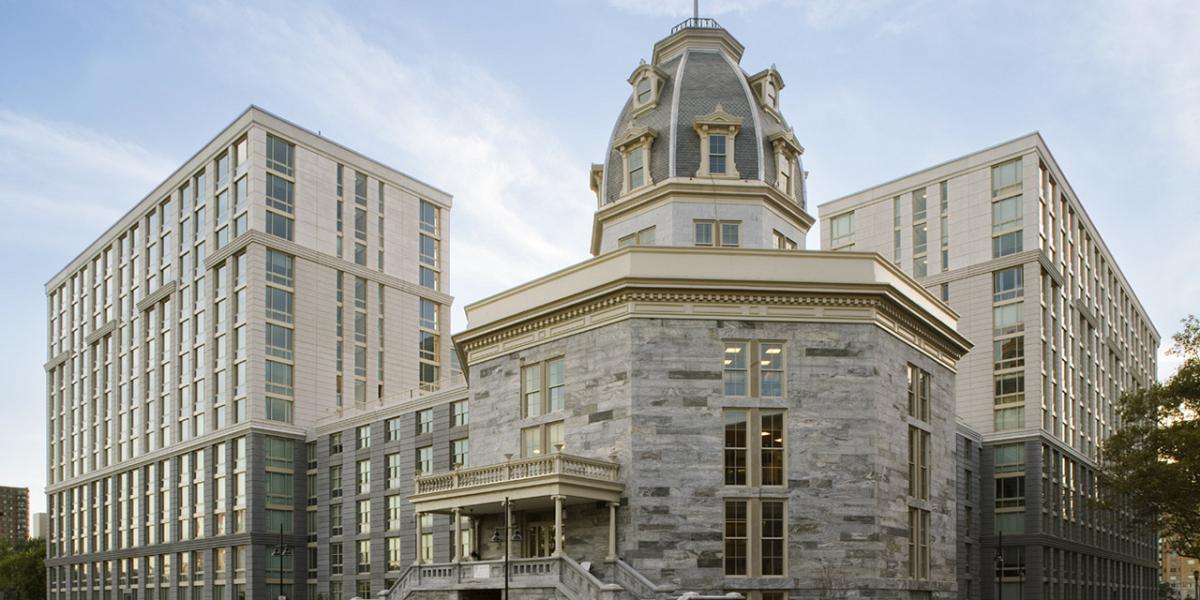 Of course, the Octagon's management prefers to downplay the whole "haunted lunatic asylum" angle, focusing more on how the five-story, octagonal rotunda was designed by Alexander Jackson Davis, the architect of many grand Hudson Valley villas and state capitols. Mention of Dickens's visit is limited to how "spacious and elegant" he found its signature spiral staircase.
But I was actually kind of excited by the prospect of living in a haunted house. I mean, these weren't just ghosts—they were crazy ghosts. How fun is that?
We moved in August 1st, 2013.
I'd sometimes troll the hallways late at night hoping to spot a swaying specter at the dark end. I'd listen in the stairwells for maniacal cackling echoing from beyond the grave. I chatted up fellow residents in the elevator and asked if they had ever seen anything spooky, but the best anyone could come up with were tales of pets barking when nothing seemed to be there.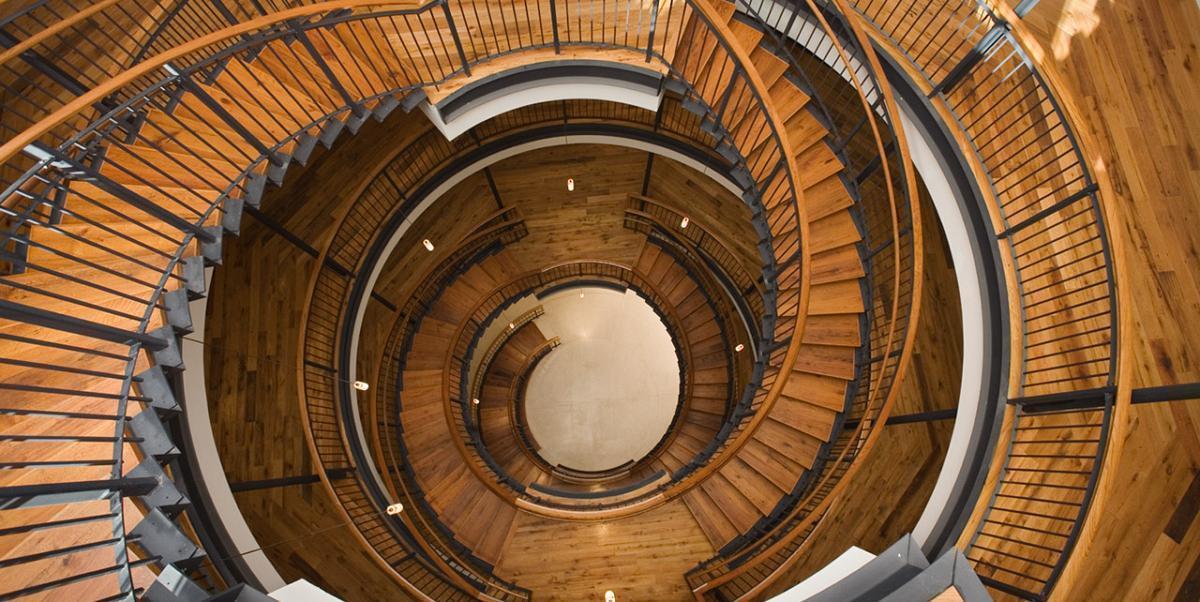 Its disappointing lack of ghosts notwithstanding, the Octagon was actually very pleasant place to live, if a bit isolated. Situated at the northern end of Roosevelt Island, it's about a 20-block hike to the only subway stop, but a free shuttle bus comes every eight minutes or so until 2:30 am. Subway service can be spotty on the weekends, though, with track work often nixing service in one or the other direction, causing long lines at the tram.
The island's only road link to the outside world is a bridge to Long Island City, Queens, but that's only about 10 blocks from there to the Queensboro Bridge to Manhattan to the south, and a Costco to the north.
The relative isolation has its charms. Octagon residents have Lighthouse Park at the island's northern tip all to themselves for the most part. And it was easy to find space at the outdoor grills and picnic tables in the building's adjacent green space.
And speaking of green, living at the Octagon is easy on the conscience for the carbon-conscious. The building itself has LEED Silver certification from the U.S. Green Building Council, and the combination of solar panels and a fuel cell supplies half of its power needs combustion free.
The Octagon is also without a doubt the most beautiful building on the island. Most of the other buildings are utilitarian red-brick boxes, or worse, brutalist concrete monstrosities that loom over Main Street like Soviet-era apartment blocks. It was surprisingly uplifting to come home every day to a building that looked like something off a postcard.
My wife and I moved out the next year, to a larger place in Queens, but we hope move back to the Octagon eventually, because it seems like a great place to raise a family. It has a renowned daycare center, Bright Horizons, right in the building, and the local elementary school gets good reviews. In the summer, there are free swimming classes at the pool.
And I'm still holding out for some great ghost stories.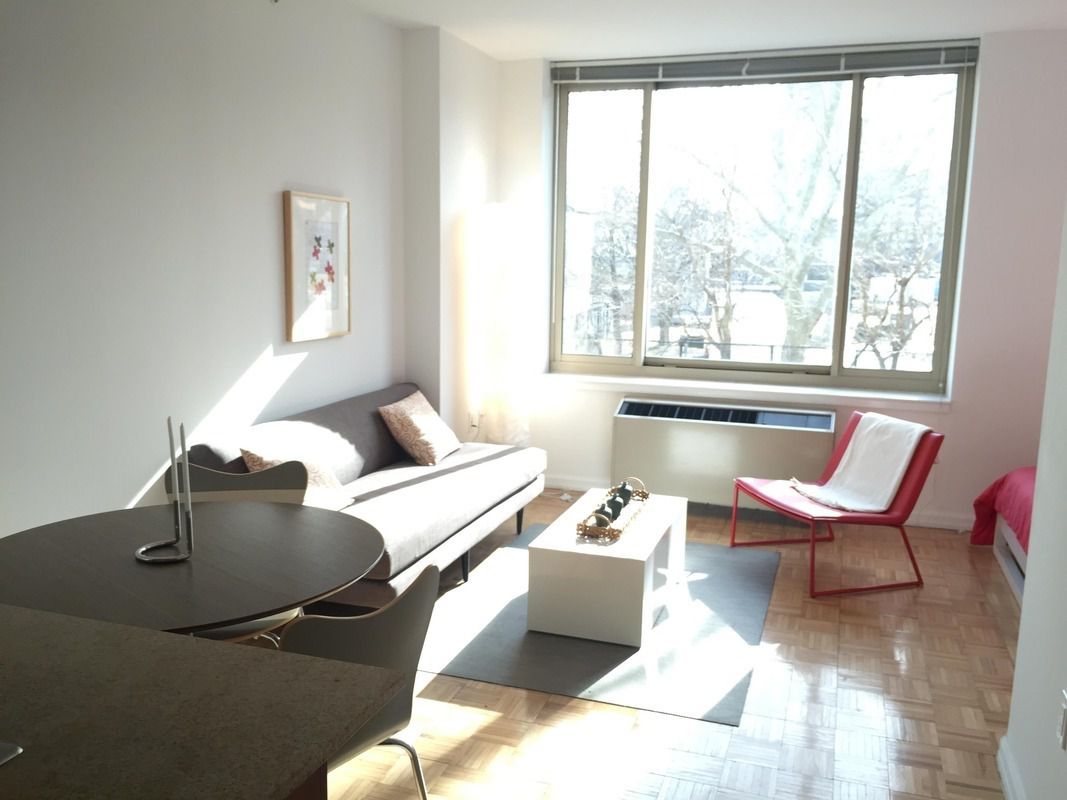 StreetEasy currently shows five active rental listings in the Octagon, ranging from a $2,236 a month studio to a $3,977 a month two bedroom.
Bill Egbert is a writer and editor in New York City.
Brick Underground articles occasionally include the expertise of, or information about, advertising partners when relevant to the story. We will never promote an advertiser's product without making the relationship clear to our readers.