Realty Bites
I found out my rent is going up 4 percent in 45 days. Was I entitled to a 90-days' notice?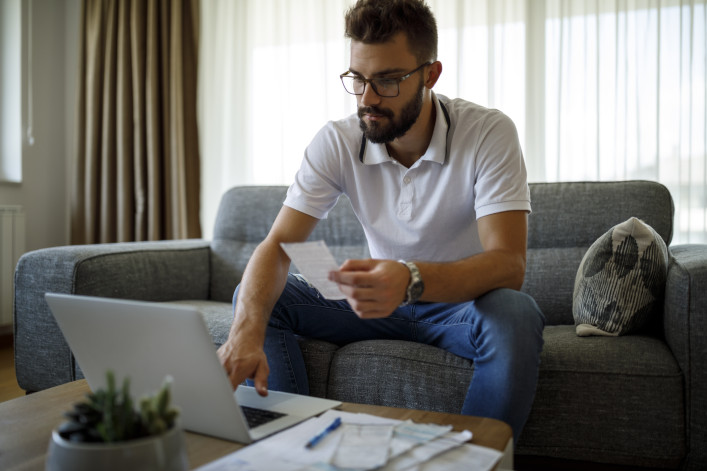 My landlord sent a lease renewal with a 4 percent rent increase but only gave me 45-days' notice. I've been in the apartment for four years. Was I entitled to 90-days' notice?
How much advance notice you get for a rent increase with a lease renewal depends on how much your rent is going up and what kind of apartment you live in. In your case, the amount by which your landlord is raising your rent is just under the threshold that would have required three months' notice—which is probably not much of a consolation. 
For market-rate apartments, if the rent increase is below 5 percent, your landlord is not required to give you advance notice, says Jason Blumberg, a lawyer at Mobilization for Justice. However your lease will likely have a provision stating your landlord's procedure for renewal, he says. 
An exception to this is if your landlord received funds through the Emergency Rental Assistance Program in the last 12 months, Blumberg says. That's because when landlords receive this aid, they must agree to keep rents flat for 12 months. If this applies to you, the Attorney General recommends you send the lease back "with a note explaining that the landlord received ERAP payments and cannot increase the rent," according to their site. 
---
[Editor's Note: Realty Bites tackles your NYC rental questions. Have a query for our experts? Drop us an email. We respect all requests for anonymity.]
---
If your landlord is increasing your rent by more than 5 percent, the rules are different. As a result of the 2019 rent law changes, landlords are required to give you a certain notice for large increases, depending on how long you've lived in the apartment.
When it comes to increases of more than 5 percent, your landlord must provide a 30-days' notice if you've lived in the apartment for less than one year, 60 days if you lived in the unit for one to two years, and 90 days for more than two years, according to the Mayor's Office to Protect Tenants. The same rules apply if your landlord plans not to renew the lease.
If you live in a rent-stabilized apartment, your landlord can only increase the rent by a percentage determined by the Rent Guidelines Board. The most recent guidance allows for a 3.25 percent increase for a one-year lease and 5 percent for two-year leases. Stabilized tenants are entitled to a 30-, 60-, or 90-days' notice depending on how long you've lived there, according to the Rent Guidelines Board. 
Of course any rent increase isn't ideal, and you always have the right to negotiate. But in today's competitive rental market, where tenants are seeing increases up to 50 percent, and renters are facing bidding wars and offering swanky gifts to land an apartment, your best bet might be to accept the 4 percent increase. And to avoid this last-minute surprise next time, reach out to your landlord a few months in advance so you have more time to negotiate. 
Brick Underground articles occasionally include the expertise of, or information about, advertising partners when relevant to the story. We will never promote an advertiser's product without making the relationship clear to our readers.