The Market
Rents keep rising in NYC, making leases from last year look like deals
Manhattan median rent reached $4,395, a new high for the third consecutive month
In Brooklyn, new lease signings surged 39.9 percent from the slowdown in April
The median rent in Queens last month was $3,402, a 15.3 increase year over year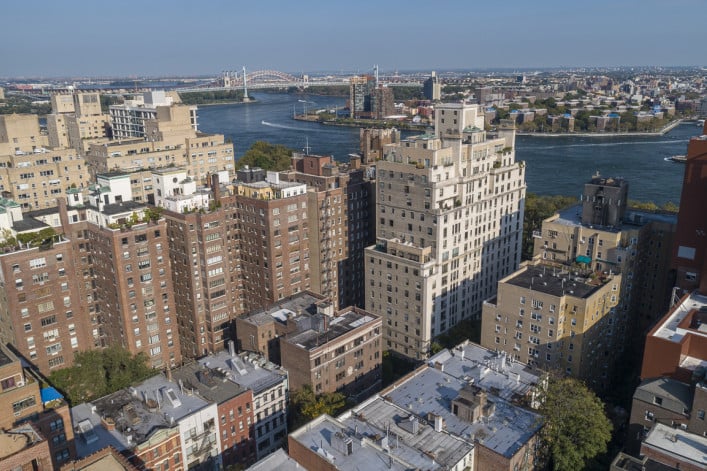 Rents in New York City just keep going higher. In May, Manhattan median rent reached $4,395, up 9.9 percent compared to the same period last year and a new high for the third, consecutive month.
That means if you signed a two-year lease 12 months ago, even with a small increase for the second year, you probably got a deal. It's unlikely you thought so at the time. 
In Brooklyn, the median rent in May was $3,550, up 9.2 percent year over year, and in Queens it was $3,402, 15.3 percent higher than the same period last year. Brooklyn rentals saw net effective rent, which includes concessions, reach $3,517, which is a new high; and in Queens it was $3,368, the second-highest on record. The data comes from the latest edition of the Elliman Report for Manhattan, Brooklyn, and Queens rental markets.
The rising rent trend is all the more confusing when you consider how return-to-office numbers have plateaued—making it unclear where all this demand for new leases is coming from. Prior return-to-work edicts from companies brought an influx of renters back to the city but that's not what's happening now.
"We have residential rents rising against the backdrop of commercial office use peaking at 50 percent," says Jonathan Miller, president and CEO of appraisal firm Miller Samuel and author of the report. 
A surge in the number of leases signed
Data from April showed a sharp drop in the number of new signed leases, suggesting renters were holding off from a move—perhaps due to bank failures and financial uncertainty earlier this year—but that all changed in May. "Month over month new leases signed rose over 30 percent, getting back on track with the seasonal increase that we expect to see in the spring," Miller says. 
Corcoran's rental report for May identified a year-over-year increase in leasing for doorman buildings, which represent high-end rentals. Gary Malin, chief operating officer at The Corcoran Group, says this "illustrates tenants are seeking—and willing to pay for—luxury [rentals]."
In fact, for Manhattan's luxury rentals, lease terms were at their longest since the beginning of last year, suggesting renters paying a premium saw an advantage to locking in longer lease terms to hedge against rising rents. 
In Brooklyn, new lease signings surged 39.9 percent from the prior month's lull and rose annually for the third time in four months. To mirror that, nearly one in five rental deals were going to bidding wars in May, with 17.4 percent of renters offering to pay above the landlord's last asking amount.
How an inventory rise may slow rent increases
One factor you'd expect to slow rent increases would be more supply to meet the demand, that is, more listings. In May, listing inventory in Manhattan increased 21.2 percent but remained well below the decade average for the month. In fact, the number of luxury listings fell year over year for the first time since last summer. The vacancy rate remains relatively low at 2.2 percent.
In Brooklyn, listing inventory rose 25.4 percent year over year—an increase for the sixth consecutive month and in Queens, inventory rose year over year for the third consecutive month.
However, these increases in available apartments are unlikely to bring rents down as we head into what is seasonally seen as the most competitive rental period from June to August. "If anything the rate of price growth will slow as we have more inventory come on," Miller says. 
In Miller's view, the only scenario that would bring rents down is a recession. "We'd have to see real job loss and for the time being that seems to be confounding the Fed," he says. 
The Federal Reserve increased its benchmark interest rate 10 times in the past 14 months to fight high inflation but recently indicated it would put rate hikes on pause.
Brick Underground articles occasionally include the expertise of, or information about, advertising partners when relevant to the story. We will never promote an advertiser's product without making the relationship clear to our readers.