Marine Park is a sleepy neighborhood in southern Brooklyn, but the peace and quiet may not last long during the school year at this three bedroom apartment in the area, because it's situated next door to PS 207. The apartment is listed for $2,800 a month, and it looks fairly basic and reasonably well maintained, though we don't get to see a photo of the kitchen. The school noise may not bother early risers who have to get out the door to work anyhow, but if work is in Manhattan, the commute is a 15-minute bus ride to the B and Q station at Kings Highway followed by a 30-minute-plus ride into the city, which might present another drawback. 
On the bright side, the apartment is on a leafy block that, apart from the school, is lined with detached houses. It's also walking distance from the sprawling park that is the neighborhood's namesake, and it's a short bus ride to Jacob Riis Park and Fort Tilden in the Rockaways. The apartment gets lots of light, there are trees outside the windows, and the renter gets access to the patch of grass beside the garage out back, according to the listing.
So is the apartment worth it?
As always when analyzing New York City apartment listings, we turn to our Take It Or Leave It experts: myself, Constantine Valhouli, founder of real estate research and analytics firm NeighborhoodX, and freelance writer Lambeth Hochwald.
First, though, here are some more photos of the apartment.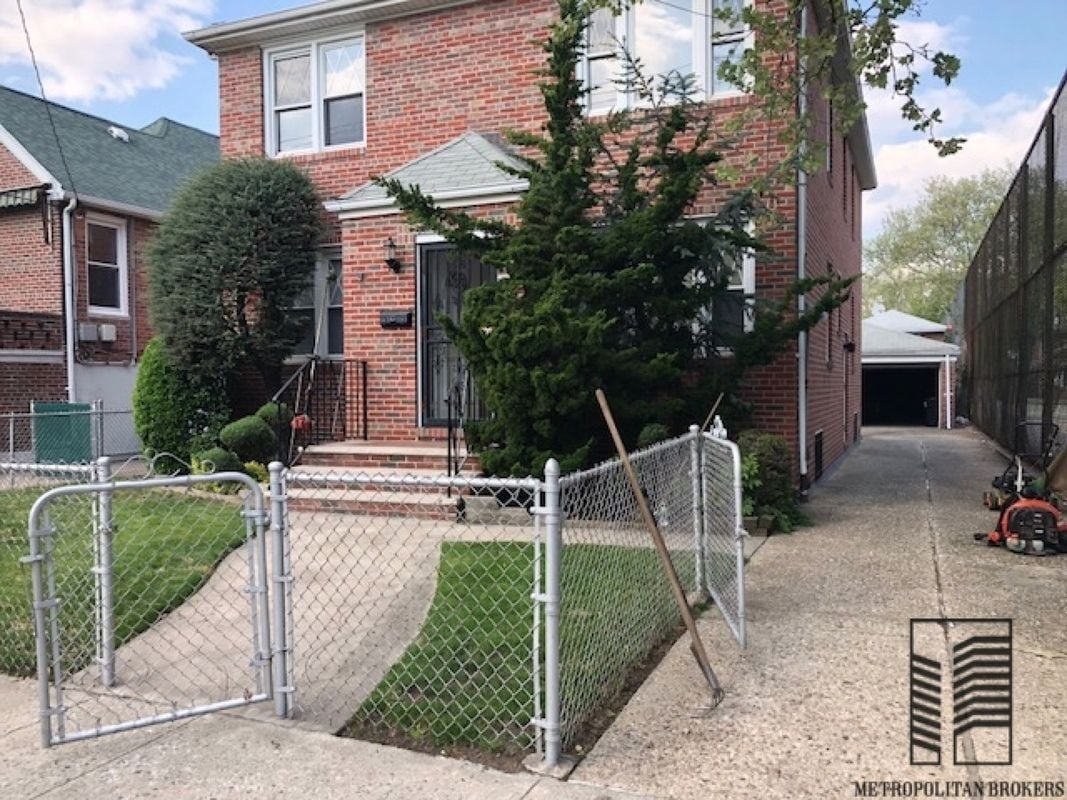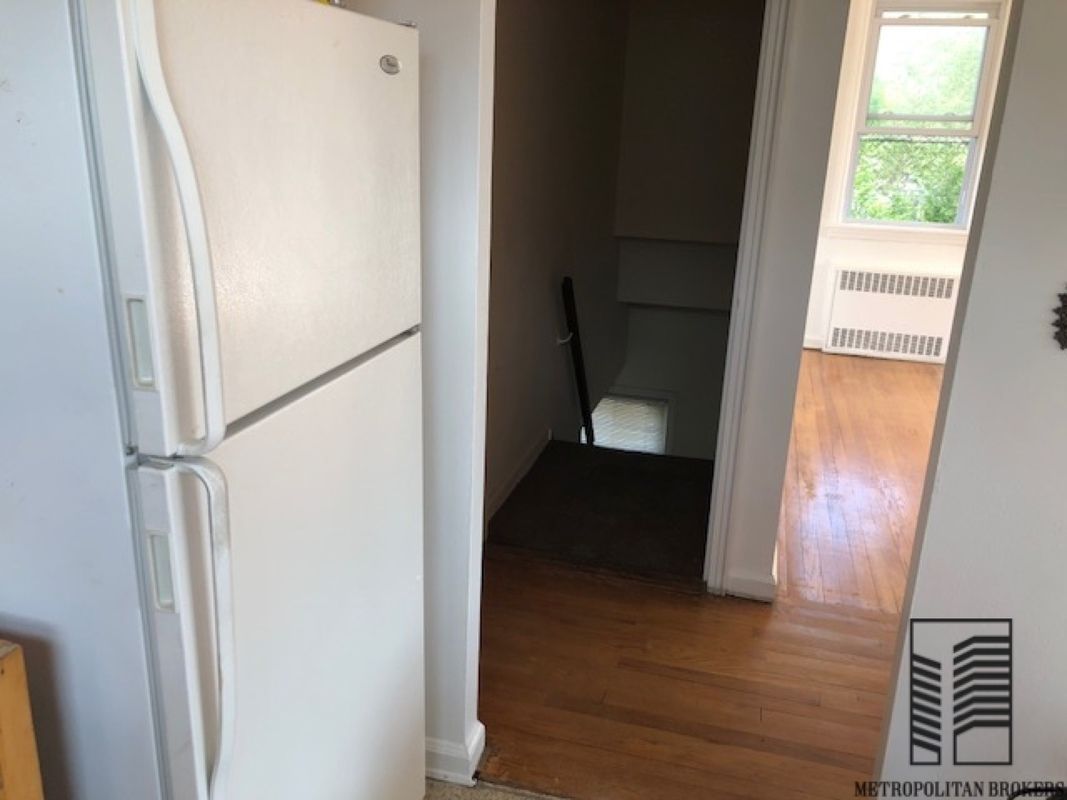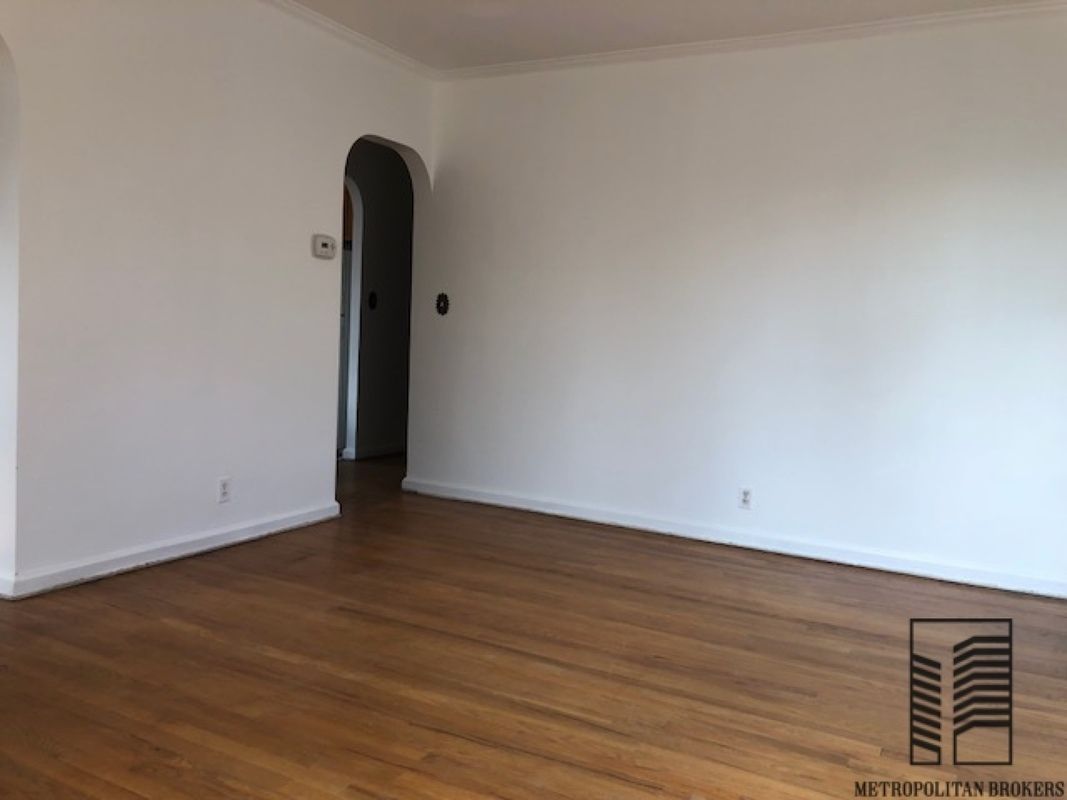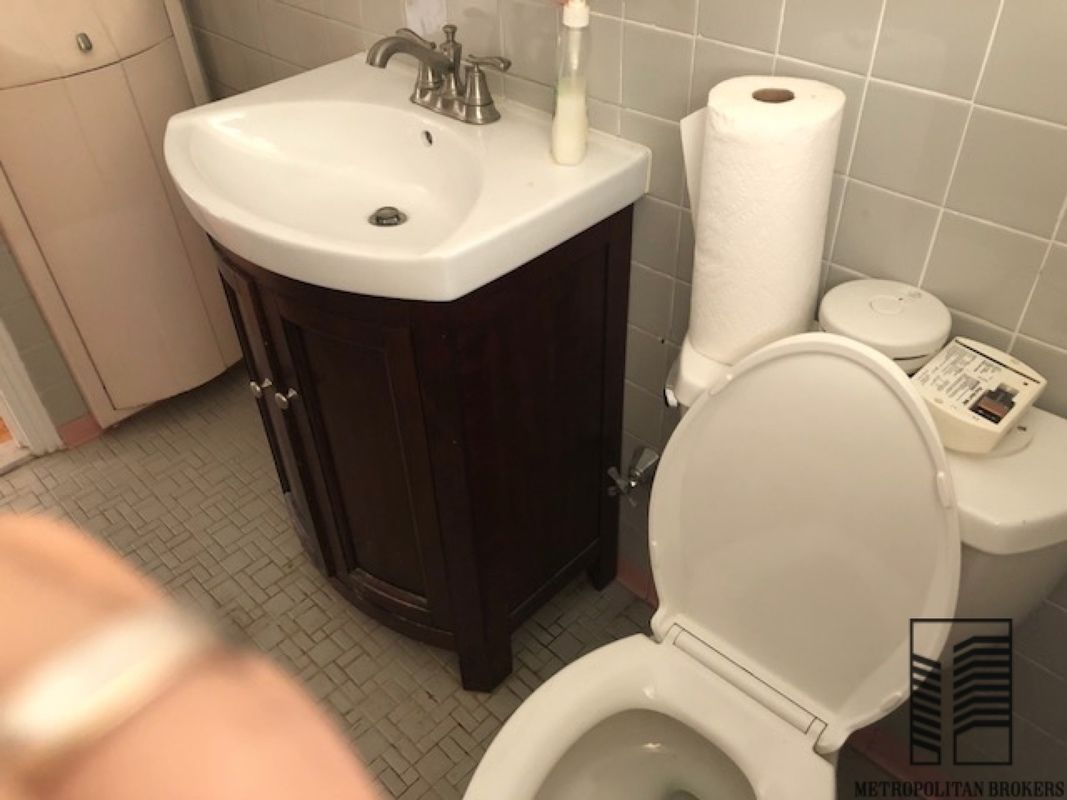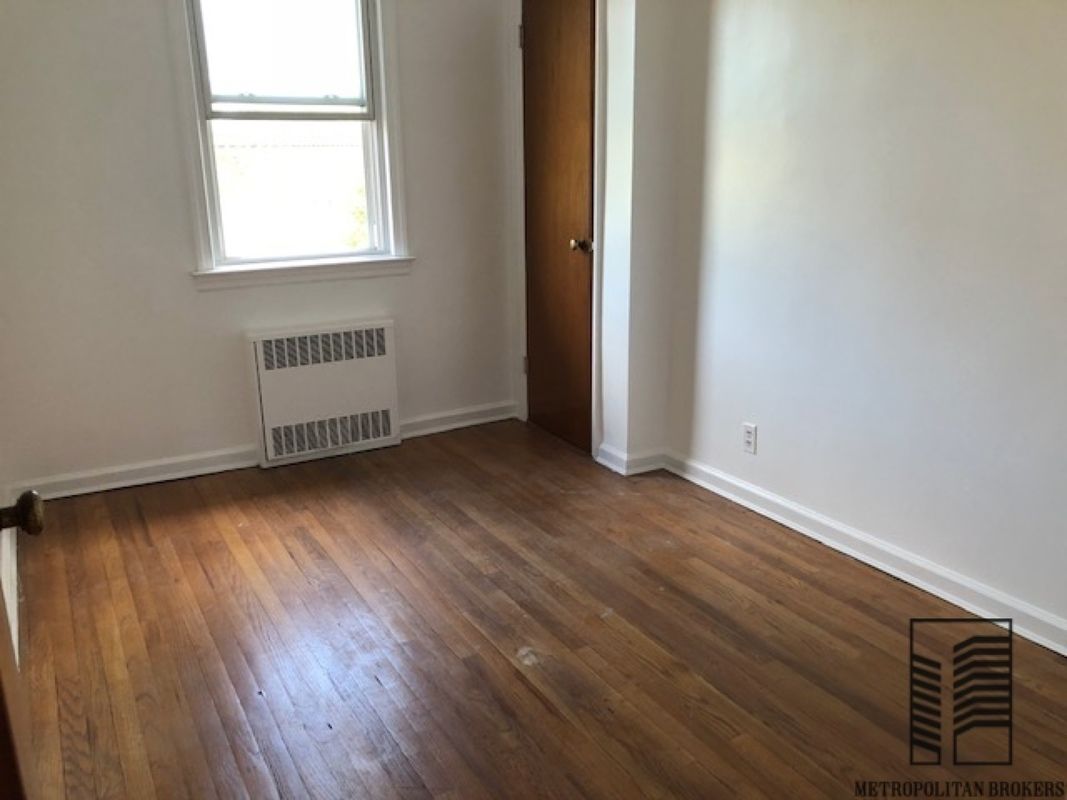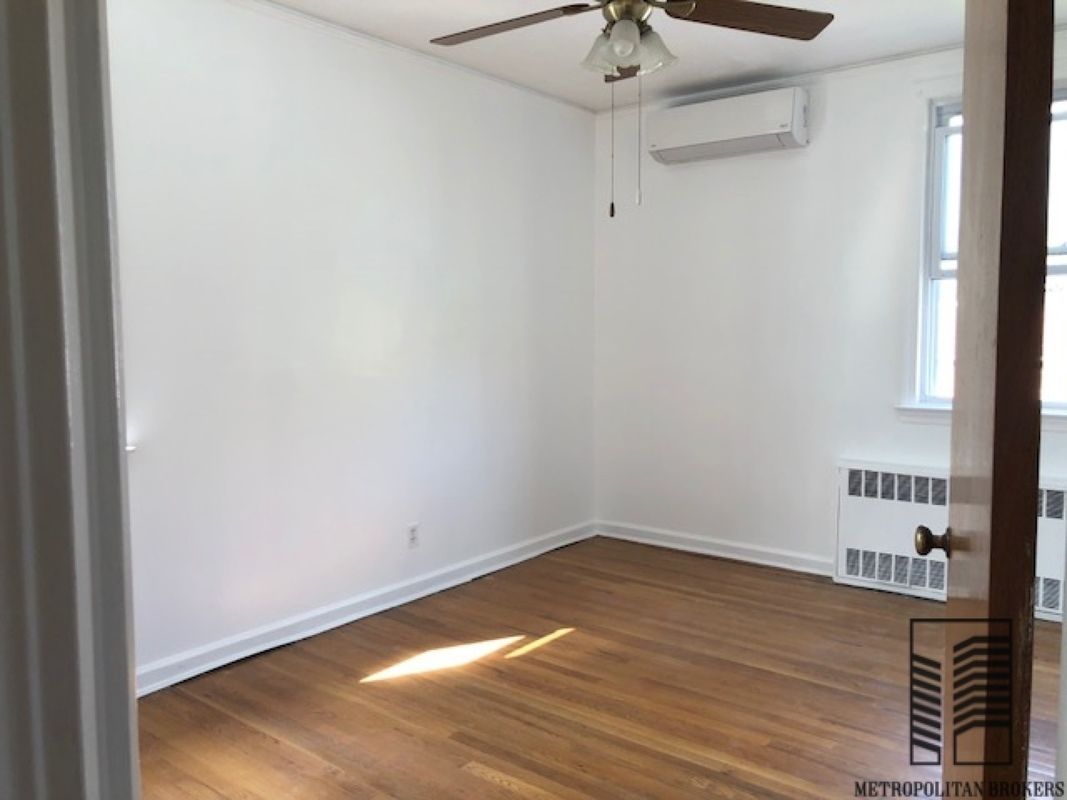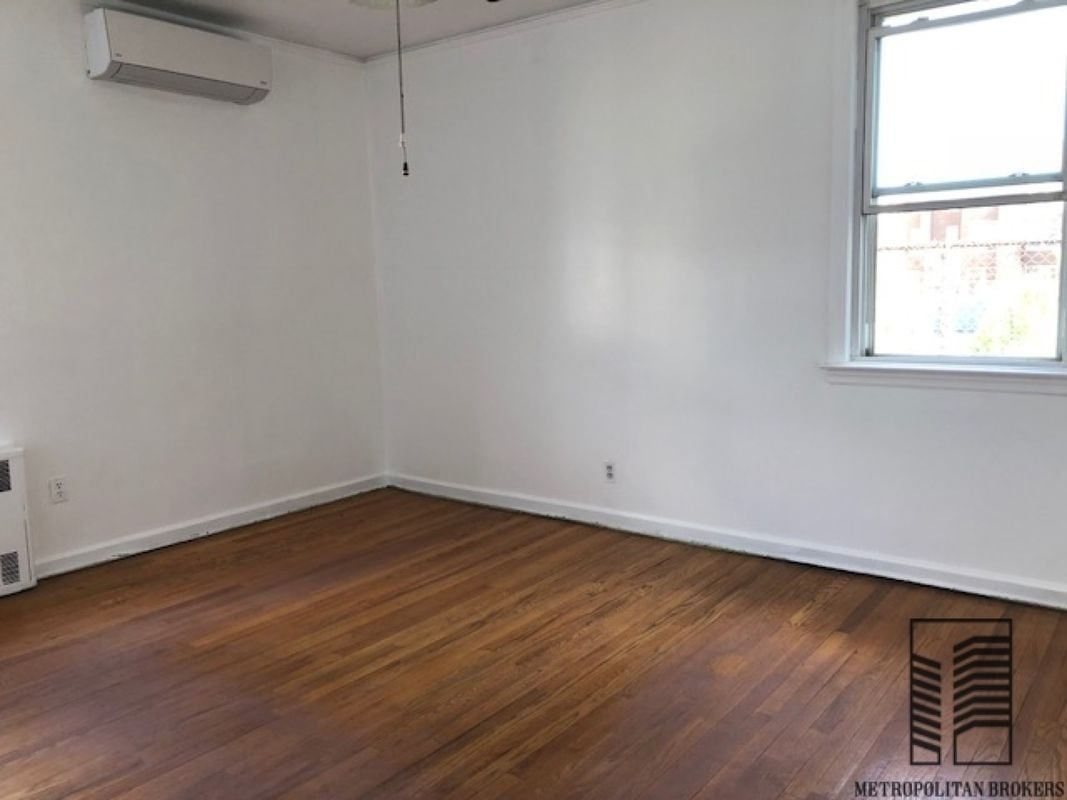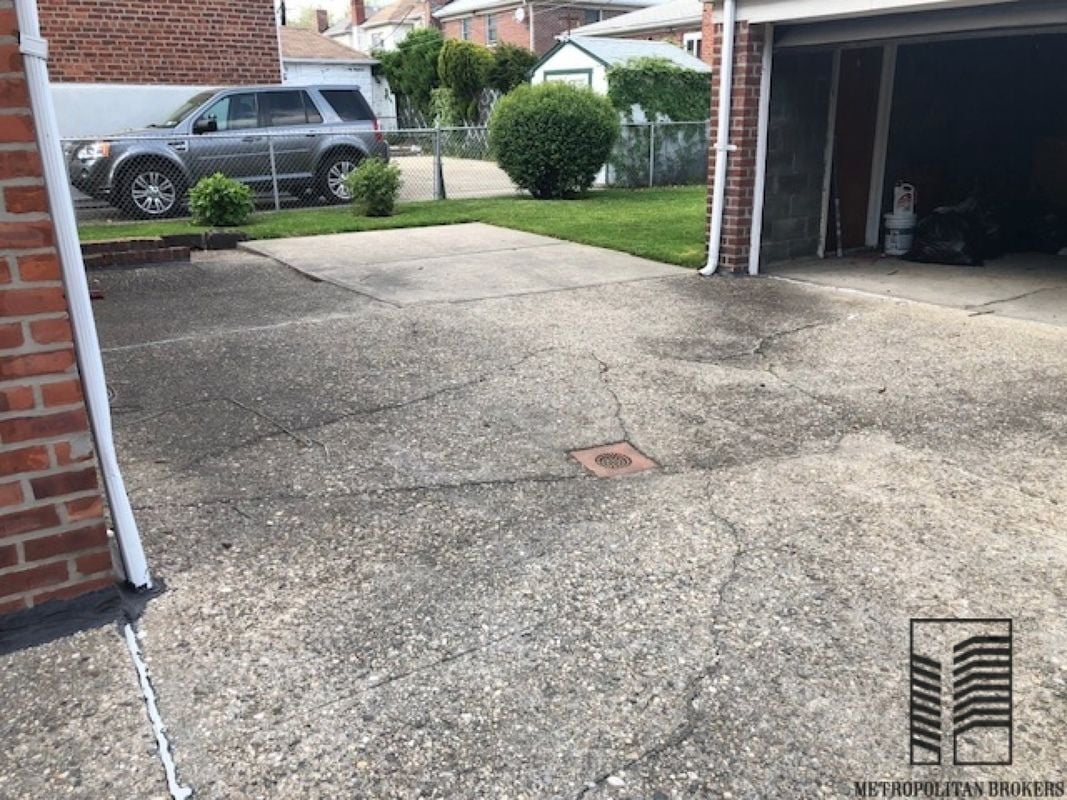 Pros and cons
"The glaring drawback to this place is that it's not near a subway station, or even an express bus stop, so if you're renting here, I'd hope you work close by or have some other way of getting around. The out-of-the-way location means the block looks tranquil, and there are no tall buildings blotting out the sky. The arched entrances to the living and dining room are classic, and the rooms themselves are spacious. But two of the bedrooms are right next to each other, which is a bummer for anyone craving privacy. The school next door is a problem for anyone who needs to work from home. And the yard is not much of a yard, so access to it is not much of a perk.
"And one closing note: The listing says, 'the landlord does not accept programs,' which typically refers to low-income rent vouchers. Assuming that's the case, this listing violates city law, since landlords are prohibited from discriminating against renters for how they pay their rent, provided the source of the income they're using is lawful."—Nathan Tempey
"You're getting a lot of space for the dollar with this Marine Park pad. Problem is, this three bed is quite a hike from pretty much everything. And the other big red flag is that this is a two-family house, so you want to be sure you're okay with zero neighbors besides the other family living here."—Lambeth Hochwald
"Pros: Whoever refinished the wood floors did a stunning job. It's a small detail like that which can make an entire property come together and feel like home. Also: Marine Park itself was intended as a waterfront counterpart to Prospect Park. Cons: The hollow-core doors and 1980s clamshell molding. Oof. And the neighborhood is a fairly long commute to lower Manhattan or Midtown. And the neighborhood lacks the dining and nightlife of areas closer to the city."—Constantine Valhouli
​​​​​​​Who it's perfect for
"A couple, family, or roommates who work in the neighborhood, but not from home, and aren't relying on housing vouchers to help pay their rent."—Nathan 
"A space-constrained family who want a backyard and don't care that everyone will be sharing one bathroom."—Lambeth
"Friends who recently moved to the city, who are all working in Brooklyn rather than commuting to Manhattan."—Constantine
Take it or leave it
LEAVE IT. "You can get cheaper three bedrooms closer to the city, or at least to transit. Also, voucher discrimination plays a big role in exacerbating New York's homelessness crisis and shouldn't be rewarded, in my opinion."—Nathan
LEAVE IT. "There's nothing special about this place."—Lambeth
TAKE IT. "If you're looking for a bargain foothold in the city. But if you're looking for a place to experience what New York has to offer, consider a smaller place closer to the action."—Constantine