The Search
Landlord reference letters: FAQs for NYC apartment hunters
Providing a reference helps if you have inconsistent income or bad credit
Here's a tip: Ask for a reference letter before you move out of your apartment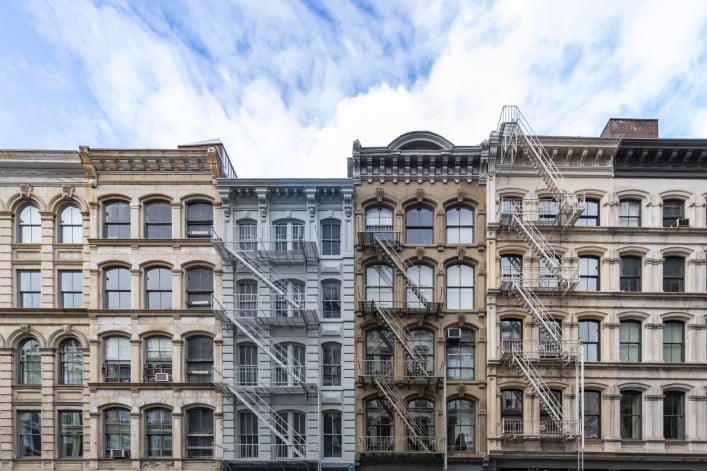 If you need to rent a New York City apartment and want your application to stand out, a really good reference letter from a previous landlord can make all the difference.
Even if a landlord doesn't ask for a reference letter with your application, it's a good idea to provide one anyway. And if you can get a second letter from another prior landlord, go for it. That's because a letter that says you paid your rent on time and were respectful to neighbors can go a long way, especially if your credit score is on the low side of the acceptable range or you have an irregular income. 
Think your application needs a boost? Read on for landlord reference letter FAQs answered by NYC brokers, agents, and landlords. 
Do I need a landlord reference letter to rent an apartment? 
It's a case-by-case basis, says Eric Shostak, an agent at Corcoran. If the landlord requires a reference, they will ask for one with your application. And if you aren't asked for a reference letter, it can still be "an added bonus," he says.
Adam Frisch, senior managing director of leasing at Mantus Real Estate, says that he's skeptical of most landlord reference letters except in certain situations (more about that later). He thinks reference letters don't tell the truth.
"If a landlord wants you to leave [their building] they will lie through their teeth," he says. 
If you are subletting in a co-op or condo building, the building usually requires a landlord reference letter with your application, says Becki Danchik, a broker at Coldwell Banker Warburg.
When can a reference letter help my application?
A landlord reference letter might help if you don't have great credit or you don't have enough cash in the bank, Danchik says.
Marc Weber, asset manager at Weber Realty Management, says a landlord reference letter helped one of their applicants who didn't have a great credit score. The person was the best of the applicants and they had a guarantor, so they were approved with the help of the strong reference, he says.
It can also help with your application if there are questions about your income, for example, if you work multiple odd-end jobs. Before the 2019 changes to the rent law, you could offer to pay an extra security deposit if you have a slightly weird background, Frisch says. Now that's no longer allowed.
Frisch says it can also help in a unique situation like if you're a musician who works from home. You can submit a reference letter saying you don't make too much noise and are respectful to your neighbors.
What do landlords look for in a reference letter? 
Landlords want to see that you paid rent on time and were respectful to neighbors, Weber says. 
Your landlord reference letter will also stand out if it's from a well-known large landlord or management company because they took the time to write a letter. 
It also helps if the landlord can make it personal so it's not so cookie cutter. Frisch says he looks to see if the letter vouches for your character, and how you were on a day-to-day basis. "It should speak to their personality as much as their rent payment history," Frisch says.
How do I get a reference letter from a former landlord? 
The best time to ask for a reference from your landlord is when you are doing the final walkthrough of your apartment before you move out, Weber says. This is usually done a couple of weeks before moving out. 
No matter when you ask, it should only take one to two business days for your landlord to provide it, Weber says.
What happens if I can't get a letter from a previous landlord?
Sometimes it can be a challenge for a renter to get a landlord reference letter in time to apply for their new rental, Shostak says. But that doesn't mean you can't get a new apartment.
If you cannot get a reference letter from a previous landlord, you should still be fine—especially if you qualify on your own. You can also provide the landlord's name and phone number as an alternative, which is common. 
Brick Underground articles occasionally include the expertise of, or information about, advertising partners when relevant to the story. We will never promote an advertiser's product without making the relationship clear to our readers.