Realty Bites
I have bad credit and need to rent an apartment in NYC. What are my options?
Applying with a guarantor is the most common workaround
Showing a high income or significant savings might also help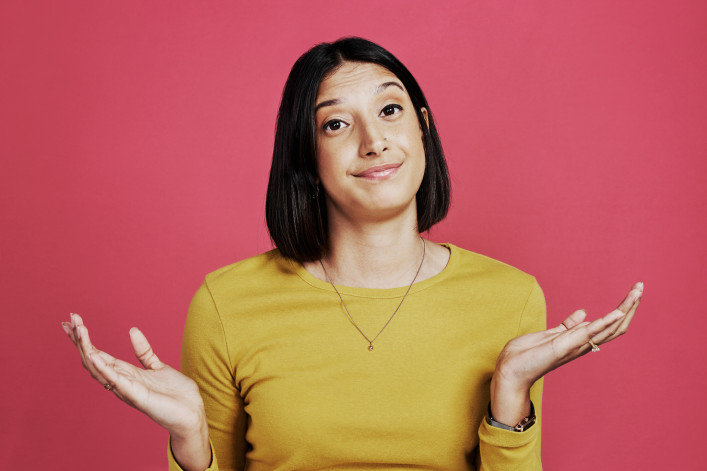 I earn 40 times the monthly rent for an apartment but I have bad credit. What are my options?
If you're looking to rent an apartment in New York City and you have bad credit, using a guarantor is the most common way to get approved for an apartment. And in your case, you might have more leverage with some landlords because of your income.
A personal guarantor is a family member or close friend who agrees to pay your rent in case you default. In NYC, a guarantor must have good credit and earn at least 80 times your monthly rent in annual income. You can also pay for a guarantor (more on that in a moment).
What credit score do I need to rent an apartment? 
Credit scores vary, depending on the landlord and the building, but a score of 675 or lower may raise red flags, says Eric Shostak, an agent at Corcoran.
Marc Weber, asset manager at Weber Realty Management, says they require a credit score of 700 or higher for all applicants. 
---
[Editor's Note: Realty Bites tackles your NYC rental questions. Have a query for our experts? Drop us an email. We respect all requests for anonymity.]
---
Weber says priority is given to renters with a good credit score over someone making 40 times the monthly rent "because people with higher salaries aren't always the ones who pay and they may have a poor payment history," Weber says. The thinking is that they make smart financial decisions. "People with great credit scores want to keep the score high and won't do anything to harm it."
How can I rent if I have bad credit? 
The first step is to put together a solid application. Most landlords are willing to work with you, especially if you can prove that you earn enough money to qualify for the apartment, Shostak says. Showing you have a substantial amount of money in your savings can also help.
Weber says applicants with bad credit would be required to have a guarantor. If you don't have a personal guarantor, you can use a third-party institutional guarantor if the landlord accepts them. These companies have their own requirements for income and credit scores, but may be more flexible.
If you can't use a personal or institutional guarantor, you might have luck at a building with lots of vacant apartments. An owner who has apartments to fill might be willing to overlook bad credit if you earn enough income.
You can also check out smaller landlords because some might be more flexible. However, Shostak says some mom-and-pop landlords who live in the building are picky because they want to make sure they have a qualified tenant sharing their roof.
Another tip is to present a reference letter from a previous landlord explaining that you're a good tenant with a solid payment history.
Time is on your side as well: Winter is a slow time for the rental market and landlords are more flexible. Another way to catch a break is to offer to pay a higher rent (if you can swing it) to get around your credit situation. Keep in mind that the landlord will want to qualify your income for that higher rent—and be prepared to follow through. Shostak says he's seen many renters offer to pay a higher rent to get approved but it turns out they don't earn enough.
A final word of advice: Some landlords used to accept several months of rent upfront or extra security deposit as workaround for renters with bad credit, but this is now illegal after the 2019 rent reforms.
Brick Underground articles occasionally include the expertise of, or information about, advertising partners when relevant to the story. We will never promote an advertiser's product without making the relationship clear to our readers.