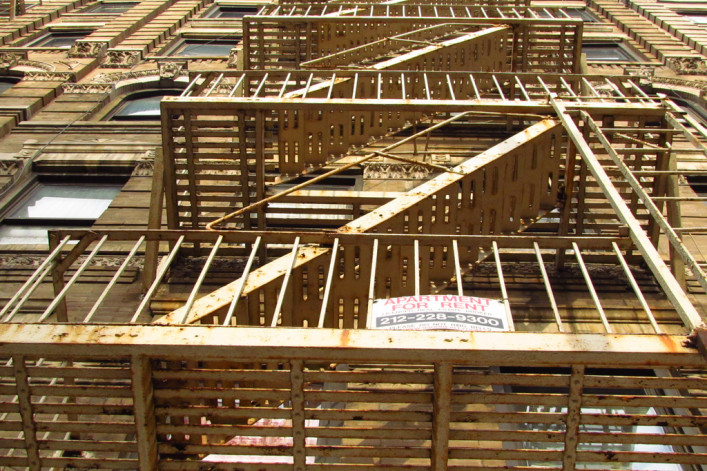 New York's astronomical rents have plateaued, and now that one-time deals like paying the broker's fee and offering a month free aren't filling apartments, some landlords are actually dropping prices at the very high end.
The current state affairs could be an opportunity for renters who have a lease renewal on the horizon. Here's what to keep in mind when negotiating a lease renewal when the market is slowing down.
1. Be honest with yourself
Have you been a good tenant? Have you paid your rent on time, been relatively trouble-free, etc.? If so, you're valuable, and it's okay to remind your landlord of this in a respectful way when your lease is up. 
2. Go ahead and ask
While no one we talked to thought a rent reduction was too likely, forgoing a rent increase didn't seem out of the question.
"If you're going to renew your lease, talk to the management company and make them an offer to stay at your current rent. You're likely to get it," says Angel Dominguez of Citi Habitats. "They would rather have you stay than have the apartment go on the market and be vacant." 
When the market softens, "renters feel more comfortable asking for things, and landlords are more likely to meet renters' demands," says Nina Furseth, communications analyst at RentHop. 
3. Consider your audience
On the one hand, a landlord managing just a few apartments might be more approachable and open to a personal touch, resulting in some extra wiggle room. On the other, as director of roommate-finding platform SpareRoom Matt Hutchinson says, "Small landlords can take [negotiating rent] personally—larger management companies less so. Either way, it's really about the offer you're making and a financial transaction. Don't be afraid to suggest something and see what the response is."
4. Act sooner rather than later
It's never a good idea to play it fast a loose with your housing situation. Starting a lease renewal conversation sooner rather than later is wise, especially if you think there's a chance you'll play the ultimate hand and leave if you don't get what you want. Getting out ahead of the process also allows time to come to an agreement with your landlord. 
5. Do your research
Landlords and developers know the rental market is slowing, and you should be prepared to show them why you're looking to make a deal.
Joe Ben-Zvi, managing director of TheGuarantors and former chief revenue officer of management company software company Nestio recalls one tenant that sent a landlord a listing for a nicer apartment in a newer, nearby building that was only slightly more expensive.
"That says, 'I know how to comparison-shop,'" he says. "'I want to stay, but I don't want to overpay."  
Other things to consider: Is your building offering a lot of incentives, indicating a need to get tenants? Are there a lot of vacancies? Are there other, similar buildings going up nearby? 
6. Think beyond money
If your landlord is dead-set on an increase, look for alternative ways to improve your living situation, such as a fresh paint job or new appliance. In a newer, amenity-rich building, "You can ask for other things. If there's a gym, ask for the fee to be waived," Ben-Zvi says. "Take intangible incentives and put a price on them." 
7. Think about time
Whether you're managing to stay at the same rent or are experience an increase, now could also be a good time to negotiate a longer lease term. You get to lock in a rent rate for more than a year (18-months, two years), and your landlord gets a guaranteed tenant amid uncertain times. It's a win-win, and that's how you should explain it.
8. The season is on your side
Finally, if your lease is up in December, January or February, you have an added advantage, as these tend to be the slowest months of the year for renting. Off-peak in a soft market means it will likely take even longer for your landlord to fill your vacant apartment if you leave. 
Brick Underground articles occasionally include the expertise of, or information about, advertising partners when relevant to the story. We will never promote an advertiser's product without making the relationship clear to our readers.