Ask an Expert
My new landlord will pay the broker's fee, but says I have to repay him if I break the lease. Is this legit?
It's an unusual request, but there are no laws against it, Brick experts say
Higher rents on a 'no fee' apartment typically offsets some of the cost of covering the broker fee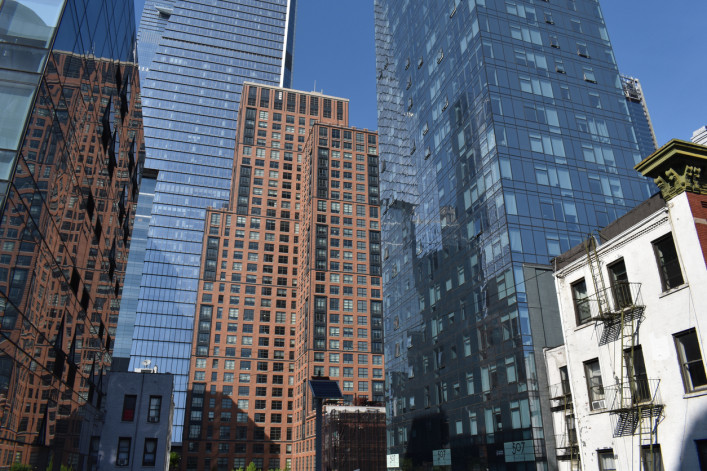 My new landlord will pay my broker's fee, but the lease says I have to reimburse him if I break the lease. Is this legit?
While there's currently no law stopping your landlord from clawing back the broker's fee if you break your lease, it's not a common practice—and it's probably not what state lawmakers had in mind when they passed the landmark New York Housing Stability and Tenant Protection Act of 2019, our experts say. 
"I've never heard of a landlord doing something like this," says David Schlamm, the founder of City Connections Realty, which represents hundreds of NYC rental buildings.
Schlamm explains that when an owner covers the cost of a broker's fee, it is at least partially offset by the higher rent a landlord can usually charge on a no-fee apartment. "I can understand it to a degree [only] if a renter breaks a lease in the first 90 days," he says.
That's because if a landlord is charging a higher rent, they're likely to recoup some of the cost of the broker's fee in that time frame. But even a 90-day clawback likely undermines the intent of the 2019 rent laws.
"That changed the equation for the benefit of tenants in a very big way. It said we have to protect tenants," says Larry Haber, a real estate attorney at Abrams Garfinkel Margolis Bergson, who represents landlords and tenants and has published a guide for landlords on how to comply with the rent reform laws. 
Among other things, the 2019 rent law changes require landlords to mitigate damages by re-renting the apartment when a tenant breaks a lease. 
"By requiring you to pay back the broker's fee, this landlord is basically saying, 'I want my damages up front from you if you break the lease,'" Haber says. "Does this sound like it's trying to protect the tenant?" 
Haber advises renters to negotiate against a broad clawback provision.  
Although it's not uncommon in a commercial lease to see landlords attempt to require repayment of the unamortized portion of a brokerage commission and free rent concessions, it is not something one would ordinarily find in a residential lease, Haber says. 
"If I were signing or negotiating the lease on behalf of a tenant who is certain they won't attempt to break the lease in the earlier part of the term, I would at most agree to pay the unamortized portion of the broker's fee," Haber says, "and I would insist that it sunset after the first six months of the lease."
Under this scenario, if you break a one-year lease after just three months, or one-quarter of your total lease term, you would owe your landlord three-fourths of the broker's fee. If you broke your lease at six months or later, you would owe none of the broker's fee. 
Nor should the broker-fee payback carry over into a renewal of the lease.
"That sounds ridiculous and unreasonable to me," Schlamm says.
Brick Underground articles occasionally include the expertise of, or information about, advertising partners when relevant to the story. We will never promote an advertiser's product without making the relationship clear to our readers.