Ask an Expert
How much does title insurance cost in New York City?
On a $1 million property with a mortgage, you can expect to pay .6 percent
You can save as much as $1,000 to $2,000 by negotiating extra charges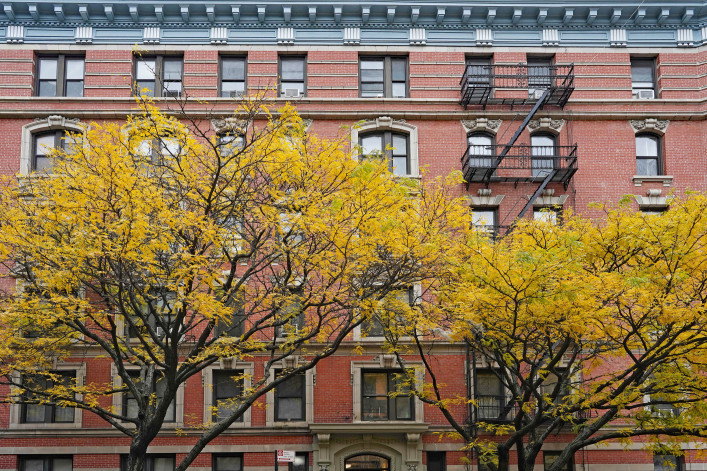 How much does title insurance cost in NYC? And do I really need it?
On a $1 million New York property with a mortgage, expect title insurance that protects you and your lender to cost around .6 percent, or about $6,000, our experts say. If you're paying all cash, title insurance will be around .4 percent of the purchase price—and if you're buying a co-op (versus a condo or house), you don't need any at all.
When and why you need title insurance in New York
Title insurance protects you (and your lender, if you have a mortgage) against future third-party claims against the title to your property. These are claims against the legal ownership of your home that were missed during the initial title search when you bought your place. They might include tax liens or liens by contractors for unpaid or disputed debts. Or there could be a loan against the property of which you're unaware.
"For example, if the county clerk recorded a mortgage under the wrong block and lot, it wouldn't be discovered during the title search," says Linda Haltman, co-founder of Hallmark Abstract Service, a title insurance agent in NYC and Long Island. 
In other cases, the seller doesn't have the right to sell the property. That could be due to outright title fraud, an overlooked heir, or some combination of the two.
"For example, a parent dies and leaves the house to their four children, but three decide to sell and run away with the money. The fourth child has a claim for a quarter of what the house is worth at the time the claim is made," Haltman says. 
Buying a co-op? You can skip title insurance altogether.
"Title insurance only covers real property, and a co-op is not real property—when you buy a co-op, you're buying shares in a corporation," Haltman says. Instead, "we do a co-op lien search which searches for all the liens against the co-op corporation and the original apartment," at a cost of around $350.
Do you need title insurance if you're paying cash?
You don't have to buy title insurance if you're paying cash, but most people do.
"It's very rare that people don't," says Jeffrey Reich, a real estate attorney at Schwartz Sladkus Reich Greenberg Atlas. While "the incidences of loss such policies protect against are exceedingly rare," you may want it if you refinance later or sell.
"Having a title report and policy at the time of purchase will remove some of the unknown or potential issues that can derail a future sale closing," Reich says. "Title defects will be brought to light, dealt with and insured. Thereafter, if the title defect is raised by a future purchaser, the owner/seller can raise the issue with their title insurer and the title insurer will likely issue a coverage letter, which would resolve the issue and allow the closing to move forward."
Additionally, you may decide to unlock some equity in your home one day and take out a mortgage. 
"The lender will require you to get title insurance and give you a reduced rate if you've had title in the past," Reich says. 
How to save money on title insurance: Negotiate 'junk' fees
In New York State, title insurance rates must be approved by the Title Insurance Rate Service Association (TIRSA), which is licensed by the state's Department of Financial Services. 
These rates don't vary that much, but title companies that perform the title searches and do other work on behalf of the insurer may tack on a number of extra charges that can add up to as much as $1,000 to $2,000.
Haltman calls these "junk fees." They may show up on a title company's bill—usually presented at the closing table, when there's little time to review or question them—as "made up charges like 'search fee,' 'administrative fee,' or FedEx."
Then there's outright padding.
"Let's say it costs $895 to record a deed," Haltman says. "I would put $895 on my bill, whereas another might say $1,200."
She recommends that buyers ask their attorney to send a copy of the title bill before closing day, and compare it to one or two quotes from other title insurance companies, which can be easily obtained with a phone call or online. 
"If there are excess fees on there, ask your lawyer to negotiate them out," Haltman says. 
Most title companies will agree rather than risk losing the deal, she says. That's because "title companies keep about 80 to 85 percent of the premium. The other 20 percent is remitted to the insurance company," Haltman says.
Do real estate attorneys get paid by title companies?
Real estate attorneys typically work with two or three title companies that they trust to get the job done smoothly, and they'll recommend that buyers use one of them. Sometimes, real estate attorneys also pocket a big chunk of your title fees. 
"In NYC, a lot of attorneys have 'affiliated relationships' with title companies," Haltman says. The attorney does "none of the title work, but the title companies will open separate companies for each attorney and give them a large split of their fee. It could be 50/50." 
Some real estate lawyers actually own the title company they recommend to clients. 
"If yours does, he's making $4,800 on title insurance on top of a $2,500 transaction fee" on your $1 million purchase, Haltman says. 
In either scenario, "The attorney is legally supposed to disclose [their relationship to the title company] to the buyer—but it's typically done in a form that's presented at the closing table," Haltman says, so ask up front if your attorney has any financial ties with the title company. 
---
Trouble at home? Get your NYC apartment-dweller questions answered by an expert. Send your questions to [email protected].
For more Ask an Expert questions and answers, click here.
Brick Underground articles occasionally include the expertise of, or information about, advertising partners when relevant to the story. We will never promote an advertiser's product without making the relationship clear to our readers.