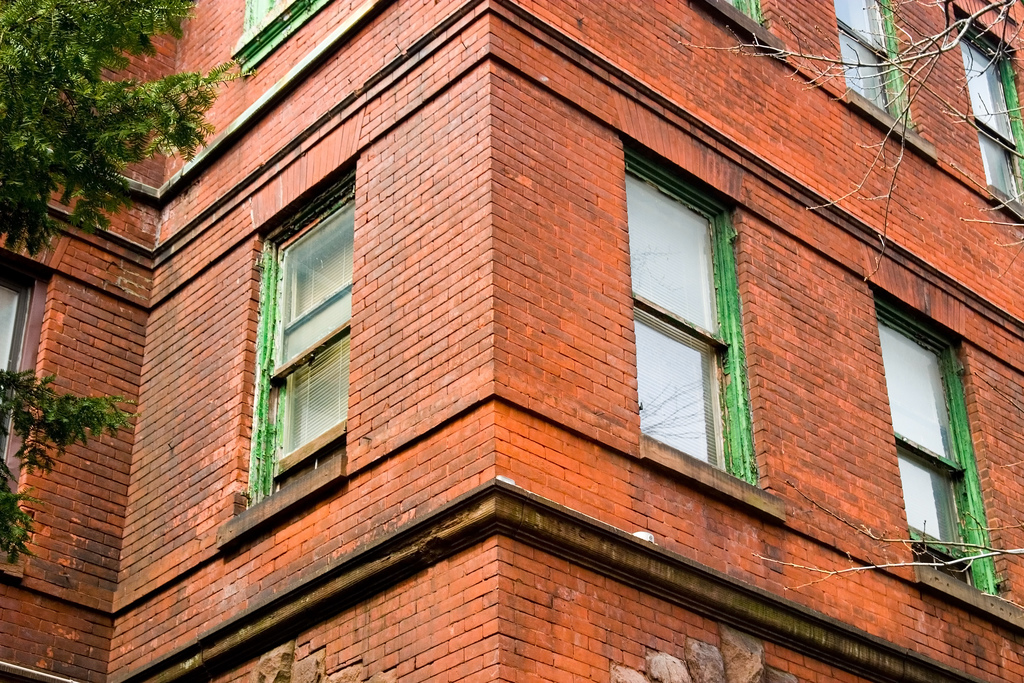 How one mom decided to stay in her small Brooklyn walk-up
Really, the real estate market made the decision for her.
New York's real estate market is notoriously punishing for the average person, i.e. everyone without millions to spend. This month on The Brick Underground Podcast, hosts Nathan Tempey and Alanna Schubach caught up with Brick editor Georgia Kral, who told us about the daunting search for a house that she embarked on while pregnant with her second child. She looked in the suburbs and the exurbs, Bed-Stuy and Bay Ridge, and when all was said and done, realized that she couldn't afford to buy anywhere that she'd want to, even with a budget of over $750,000. And so she and her husband are sticking it out for now, raising two young kids in a fourth-floor walk-up in Crown Heights.
The small co-op building is nice, as Georgia explains, and she even enjoyed her time as a member of the board. The main drawback, aside from the stairs, is the size: the apartment is so small that she's moving into the nursery, and doing without a dresser, for now.
Plus, we answer reader questions. If you'd like to submit a question for next month's podcast, you can send us an email here.
You can also find us on iTunes, Stitcher, and SoundCloud. Be sure to rate, comment, and subscribe, and check back next month for our next episode.
Brick Underground articles occasionally include the expertise of, or information about, advertising partners when relevant to the story. We will never promote an advertiser's product without making the relationship clear to our readers.
Subscribe to the podcast via the links above and please do leave us a rating or review. We'd love to hear your feedback on this or any of our other episodes. Send us AN EMAIL, sign up for our newsletter and follow us on SOCIAL MEDIA.
MORE FROM THE PODCAST 
...
Tenant attorney Sam Himmelstein, a partner at Himmelstein McConnell Gribben & Joseph and a long time sponsor of Brick Underground sits down for the first live Brick Underground Office Hours to answer your renter's rights questions.
In a conversation on the Brick Underground podcast with Jonathan Miller, president and CEO of appraisal firm Miller Samuel, he says racial bias in appraisals is probably as prevalent in NYC as it is in rest of the U.S. and blames the lack of diversity in the appraisal business. 
In this episode of the podcast, appraiser Jonathan Miller, president and CEO of Miller Samuel, joins host Emily Myers to discuss what buyers, sellers, and renters in New York City can take away from the real estate data as we head into 2023.