Live
How co-op and condo buildings can fund Local Law 97 upgrades
Incentives are available through utility companies as well as New York State
Green loans can help fund energy upgrades with financing starting at $50,000
Equipment leases and service contracts allow for upgrades without taking on debt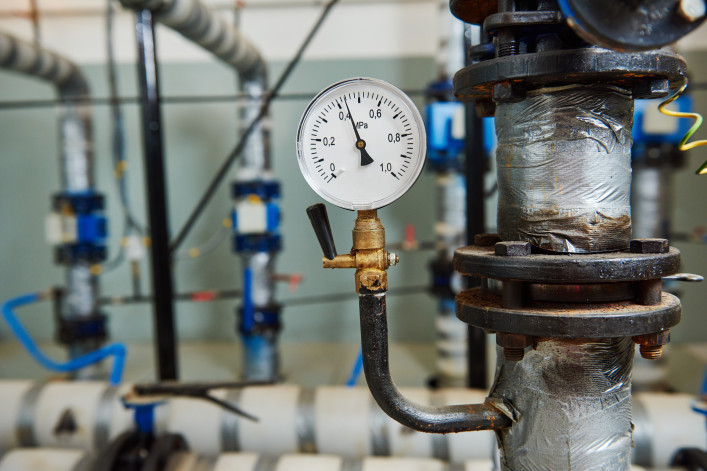 kadmy/iStock/Getty Images Plus via Getty Images
Replacing a gas or oil heating system with an electric one that uses cleaner fuel is an expensive project in a New York City co-op or condo building. In many cases, this is what's required for your building to comply with the city's new emission regulations under Local Law 97. Sometimes multiple upgrades are necessary and unless the building has substantial reserves, your board will have to figure out how to pay for the upgrades.
Buildings often pay for capital improvements by increasing condo common charges or co-op maintenance or by imposing an assessment—an additional temporary increase to your monthlies to cover a specific upgrade. However, these additional payments put pressure on co-op and condo owners and higher carrying costs can affect the sales price of an apartment. 
---
[Editor's note: A previous version of the article ran in April 2023. We are presenting it again with updated information for September 2023.]
---
Luke Surowiec is a program manager at NYC Accelerator, a city-sponsored organization that can help you identify financial incentives and financing options to pay for energy upgrades. "The faster owners can, cost effectively, point their buildings toward net zero, the faster they can realize the resulting asset value growth that's expected," he says. 
Paying for energy upgrades might be daunting but efficiency upgrades can, in part, be funded by the savings you generate. Whether you choose a loan, lease, or service agreement, it's important to start the process in order to avoid the penalties for Local Law 97 non-compliance, coming to a building near you in 2025.
Incentives are offered by utility companies and NY State
A good starting point is to take advantage of incentive programs offered by utility companies like Con Edison and National Grid, as well as state programs through NYSERDA. ConEd offers free LEDs and low-flow devices for eligible building residents and if your building is in Brooklyn or Queens, you may qualify for special offers and free energy efficiency upgrades through the provider's neighborhood program. 
NYSERDA also offers rebates and various financing options. For example, NYS Clean Heat Program offers financing and technical assistance to help buildings switch from heavy heating oils to cleaner fuels.
Green loans help finance energy efficiency upgrades
Rebates and incentives only go so far. If you live in a co-op, one of the central considerations as you figure out your broader financing options will be the building's mortgage. Options will vary depending on whether the mortgage is mid-cycle (with 10 to 15 years to go on a 30-year fixed) or whether you are towards the end of the loan repayment cycle. Loans work well if you are at the end of the cycle.
"A 20-year loan will have a higher interest rate than a seven-year loan, but the 20-year amortization schedule makes the loan payments smaller despite the higher rate," says Andrew Chintz, NYC Accelerator's financing specialist. The smaller payments are key to lowering assessments. 
NYC Accelerator may connect you with New York City Energy Efficiency Corporation (NYCEEC), a non-profit with the goal of helping finance clean energy projects and reduce carbon emissions. NYCEEC offers a Multifamily Express Green (MEG) loan to pay for up to 90 percent of the proposed clean-energy project. The minimum loan for co-op and condo boards is $200,000. 
MEG loans are aimed at smaller properties—which can struggle to find traditional lending options—and take roughly six weeks to close. NYCEEC awarded its first 10.5-year MEG loan of $120,000 in August 2023 to a four-unit co-op at 90 Sterling Pl. in Park Slope, where the money will be used to remove the building's gas boiler, install all-electric heat pumps, and upgrade its electrical system.
A few other lending institutions offer green loan programs. For example, Inclusive Prosperity Capital, a non-profit investment fund, offers a loan called Catalyst, which can help fund 100 percent of your building's energy upgrades from $50,000 to $2 million. The 20-year loans are aimed at helping you implement building improvements right away and are open to co-ops, condos, and mixed-use buildings. 
"If the financing covers 100 percent of costs, and the smaller loan payments are actually offset with savings, you can have a situation where the residents have no additional costs or assessments on a net basis," Chintz says. Although he points out, this is dependent on the building projects—not all projects generate substantial savings.
Co-ops have access to PACE programming 
Property Assessed Clean Energy (PACE) financing is a mechanism allowing building owners to finance energy efficiency and renewable energy upgrades through a property tax assessment. This spreads out the cost of upgrades over time with loan repayments collected back through your building's property tax bill. 
The money can be used to fund engineering and system-wide changes including insulation and HVAC. This isn't yet an option for condos but may be in the future. Tina Larsson, co-founder of co-op and condo consultancy firm The Folson Group, says one of the benefits of PACE loans is they typically do not require a down payment or upfront costs. "Another benefit is that these loans are repaid over a long-term period, usually between 10 and 20 years," she says.
Equipment leases can be a route to compliance
Equipment leases or loans offer an alternative if you don't want your building to take on debt. The leases are generally provided by the manufacturers and brokered by a third party. With these arrangements, you lease the equipment only. Every deal is different, depending on the type of building and the technology used. This might include solar panels or a new mechanical system.
Ross Reida, managing director of LED.Finance, brokers these types of leases. Speaking at an Urban Green Council webinar on financing retrofits he pointed out, "the concept is to pay for the equipment as you use it rather than upfront."
With the lease in place, the energy savings you generate from the equipment helps you pay—partially or fully—for the cost of the equipment over the term of the lease. 
The leases vary in terms and conditions. Larsson says there are some arrangements where the installer leases the space from the building and installs the equipment, which basically bypasses a co-op building's lenders. "Traditionally, these types of leases have been used for laundry rooms, and this has now expanded in other areas such as roofs to install solar arrays," she says. 
Another option is an energy service agreement 
Energy service agreements overlap somewhat with equipment leases. The difference comes down to who owns the equipment.
In a lease or loan product, the building owns the equipment. In a service agreement, the provider owns the equipment and takes on the operational risk. 
With an energy service agreement, the provider puts together all the components of the deal—the audit, the installation, and the financing, as well as the servicing and maintenance of equipment over the period of the contract. 
"These non-debt financing solutions can include all the services of planning, implementing and financing the work in a single contract often structured to be paid back with savings," Chintz says.  
As with an equipment lease, payments are supported by the energy and cost savings achieved by the upgrades and contingent on the savings generated. At the end of agreement, the building can buy the equipment at fair market value—somewhat like buying a car at the end of a lease.
Of course, it's very unlikely a lender is going to try and recover a building's HVAC system at the end of the term—so the providers take on this risk and are invested in making sure the energy savings are attractive and cost-effective. In some cases multiple upgrades will be combined within the agreement to improve a building's energy performance.
The energy service agreement providers will often leverage the state and utility incentives to offset installation costs.
"The providers differ on the structure of their contracts, but some will share a portion of the savings with the building owner during the contract period, using most of the savings to pay the contract," Chintz says. 
Brick Underground articles occasionally include the expertise of, or information about, advertising partners when relevant to the story. We will never promote an advertiser's product without making the relationship clear to our readers.