Troubleshooting
Confused about how to comply with Local Law 97? Here are five steps your NYC apartment building can take
Call the NYC Accelerator program to get free, one-on-one guidance
Schedule an energy audit to find the best method for reducing emissions
Identify financial incentives and financing options to pay for energy upgrades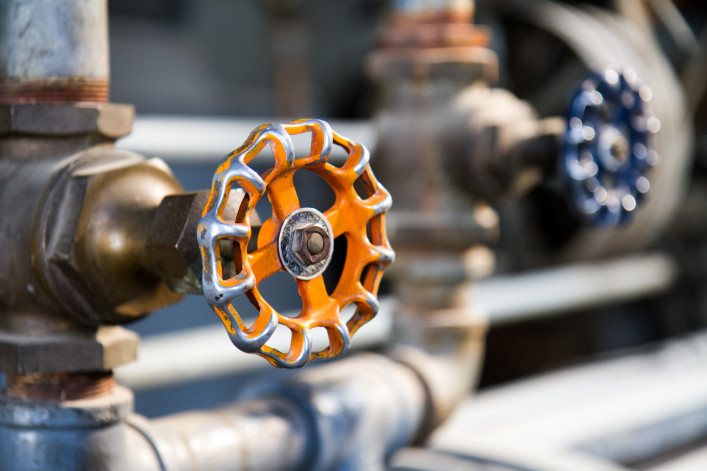 txking/iStock/Getty Images Plus via Getty Images
For co-op and condo boards taking steps to reduce building emissions and comply with New York City's Local Law 97 requirements, there's lots of free support available to help you meet your goals. But switching your heating and cooling system from gas and oil to electric can be a long and complex process. If you're just starting now, you may not get all your retrofits done in time to avoid penalties.
The city estimates about 20 to 25 percent of buildings will exceed their emissions limits in 2024 if no action is taken to improve the building's performance. Penalties will be issued from 2025 if you exceed the limits or fail to report the building's energy use. 
Every building will have a different set of challenges. Replacing an oil burning heater or doing extensive electrical rewiring is a big project. In many cases, multiple upgrades are necessary and unless the building has substantial reserves, it will need to be paid for with assessments or a loan. 
Affordable retrofits like swapping out lightbulbs for LEDs, or using sensor technology to avoid unnecessary energy use are possible, but these changes alone may not be enough to prevent fines.
When the city implemented the law, it gave building owners a few years to meet the law's emission requirements—and that time is running out. For any board starting their compliance journey now, here are the steps to take. 
1. Determine if your building must comply with LL97
You only need to make changes if your building is over 25,000 square feet. Townhouses in the outer boroughs are generally not this big, but if your building is more than five stories, it may exceed 25,000 square feet and you will need to comply. 
Buildings constructed in the last five to 10 years will typically have an easier path towards energy modernization because energy-efficiency has increasingly been an important component for new construction. However, if your building is still using oil or natural gas or you own or are a shareholder in a prewar condo or co-op building, it will likely require substantial work to improve and modernize the mechanical systems to meet efficiency standards. Additionally, buildings in historic districts require extra approvals if changes are made to the windows or façade. 
If your building is well-managed, the board will have done a reserve study or have a capital plan. This is an evaluation of your building's assets—the elevator, boiler, sprinkler system, façade, and roof—to assess their remaining useful life; figure out when they might need to be replaced or repaired; and determine the cost.
A capital plan is prepared with the help of an architect or engineer and has the input of the management company and super. These details will be important as you work with contractors to assess the efficiency of your building systems. 
2. Call the NYC Accelerator program to get free assistance
NYC Accelerator is a city-sponsored organization providing help to building owners needing to meet Local Law 97 requirements. Once you contact NYC Accelerator, you will be connected with an outreach specialist who can guide you through what you need to do to comply with the emissions regulations. 
Laura Sauer, an NYC Accelerator account manager and outreach specialist, says her role is to guide buildings throughout the entire process. "We gather and confirm basic information about the building or portfolio of buildings, as often the information available may not be up to date," she says. 
This includes the size and age of the building and the current benchmarking. This is the term given to the energy efficiency score your building has received. This score will have been converted into a grade and be displayed publicly in your building. Michael Scorrano, founder of energy engineering firm, EN-POWER Group, says it's important to make sure your benchmarking is correct. "You need to figure out where you stand on carbon emission penalties. That could start with reviewing the benchmarking score to make sure the calculation is being done accurately," he says. 
Benchmarking data will be used by enforcement agencies to assess compliance as well as the effectiveness of energy efficiency upgrades to your building. Building Energy Exchange (BE-Ex) has a carbon emissions calculator to help you figure out your potential emission penalties when they are imposed in 2025.
Owners and boards who make good faith efforts to cut the emissions in their buildings will have that factored in when penalties are determined. More information is expected later this year on what that means and how it would affect fines. 
3. Schedule an energy audit
In many cases, subsidized energy audits can be scheduled with local contractors partnering with NYC Accelerator. An energy audit involves a comprehensive look of the building to assess energy efficiency, including mechanical systems, windows, light fixtures, crawl-spaces, and common areas.
Based on the results you will receive recommendations on how to reduce emissions and conserve energy. Suggestions might range from switching out systems fueled by oil and gas to replacing windows and adding insulation to better conserve energy.
Luke Surowiec, NYC Accelerator program manager, says there are many efficiency measures that save the building money regardless of the Local Law 97 penalty risk. "Typical opportunities—both in audits and in our everyday experience—include heating and cooling system improvements, insulation and air sealing, lighting, and solar," he says. 
4. Consider energy audit recommendations 
Electrification is viewed as the best way for New York to transition away from fossil fuels. An outreach specialist at NYC Accelerator can help you solicit and evaluate project proposals from service providers. 
In lieu of upgrades, some buildings are adopting alternative technologies, which limit emissions but don't switch out the building's reliance on fossil fuels. Carbon capture is one of these technologies. As reported in The New York Times, the Grand Tier, a 30-story apartment tower in Manhattan is capturing carbon dioxide from its gas boilers, cooling it to a liquid, and trucking it out to a concrete factory in Brooklyn, where the emissions are sealed into concrete blocks. 
The Department of Buildings is the enforcement agency for Local Law 97 and although buildings are allowed to install this type of technology, the law doesn't identify carbon capture as a way to meet emissions goals. It's not yet clear whether this technology will help your building with compliance—more information is needed on how and whether the carbon is being permanently captured.
Likewise, final guidance on renewable energy credits (RECs) is yet to be issued. These credits are created when renewable energy is generated and can be bought and sold separately from the physical electricity. RECs allow project developers to raise funds for their projects. Buying RECs allows you to support renewable energy without actually switching to a renewable energy source. Currently RECs can only be used for Local Law 97 compliance to offset emissions associated with electricity, not with an oil or gas boiler.
"Our recommendation is to start with energy efficiency, full or partial electrification, and solar panels for direct carbon reductions, since those efforts have been approved by the Department of Buildings," Surowiec says.
5. Figure out how you will pay for LL97 work
NYC Accelerator can also help you identify financial incentives and financing options to pay for energy upgrades. If your building has large cash reserves, you'll have to decide if you can make use of these funds to make the upgrades. Your building may decide to impose assessments on owners or shareholders to meet the costs. There are also so-called green loans available for exactly these purposes. 
One of the central considerations as you figure out your financing options will be your co-op building's mortgage. Options will vary depending on whether the mortgage is mid-cycle (with 10 to 15 years to go on a 30-year fixed) or whether you are towards the end of the loan repayment cycle. 
The specialists at NYC Accelerator may connect you with New York City Energy Efficiency Corporation (NYCEEC), a non-profit with the goal of helping finance clean energy projects and reduce carbon emissions. NYCEEC offers a Multifamily Express Green (MEG) loan to pay for up to 90 percent of the proposed clean-energy project. The minimum loan for co-op and condo boards is $200,000. 
Alternatively, co-ops are eligible for NYC Accelerator Property Assessed Clean Energy (PACE) programming. This is a loan made to the co-op building—not individual shareholders—allowing a board to generate money for major improvements with a long-term repayment plan collected through your building's property tax. The money can be used to fund engineering and system-wide changes including insulation and HVAC. This isn't yet available to NYC condos yet, although it may be offered in the future. 
A few other lending institutions offer green loan programs. For example, Inclusive Prosperity Capital, a non-profit investment fund, offers a loan called Catalyst, which can help fund 100 percent of your building's energy upgrades from $50,000 to $2 million. The 20-year loans are aimed at helping you implement building improvements right away and are open to co-ops, condos, and mixed-use buildings. 
It's possible funds from the Inflation Reduction Act may be available to building owners to help offset the cost of electrification. The Real Estate Board of New York wants to see a tax abatement program for greenhouse gas emissions. The organization also supports RECs.
Brick Underground articles occasionally include the expertise of, or information about, advertising partners when relevant to the story. We will never promote an advertiser's product without making the relationship clear to our readers.