Unsurprisingly, with its endless possibilities for mishaps, Airbnb has become a popular topic for New York City-centric comedies this season—on Unbreakable Kimmy Schmidt, and also, Broad City. But while Tina Fey's take on Airbnb delved into hipster-fear and gentrification, on Broad City, a foray into the short-term rental market ends with Abbi getting robbed (and eventually, getting laid).
It all starts when Ilana's roommate Jaime goes out of town, and to rake in a little extra cash, she decides to put up their apartment on a site called "B&B NYC." Abbi then realizes that her de facto roommate Bevers is on a trip to Atlantic City, so they come up with a plan: They'll both rent out their apartments for the night, and simply stay out all night.
Ilana sells her apartment as "shabby chic meets Brooklyn funk" (she apparently has to mention the funk because of the apartment's smell), and Abbi writes in her listing, "Treat yourself to a night in picturesque Astoria in an apartment with views of a White... Castle." They both ask $700/night, and are immediately flooded with offers. (In real life, entire-apartment Airbnbs in Astoria tend to run for between $100 and $200/night, but Abbi's place is pretty nice.)
For her part, Ilana sets her guests up with the wifi she steals from the Halal restaurant downstairs (password: PitaGuest) and offers them an "all-inclusive" experience that includes a tidily arranged jar of complimentary joints made with Colorado weed.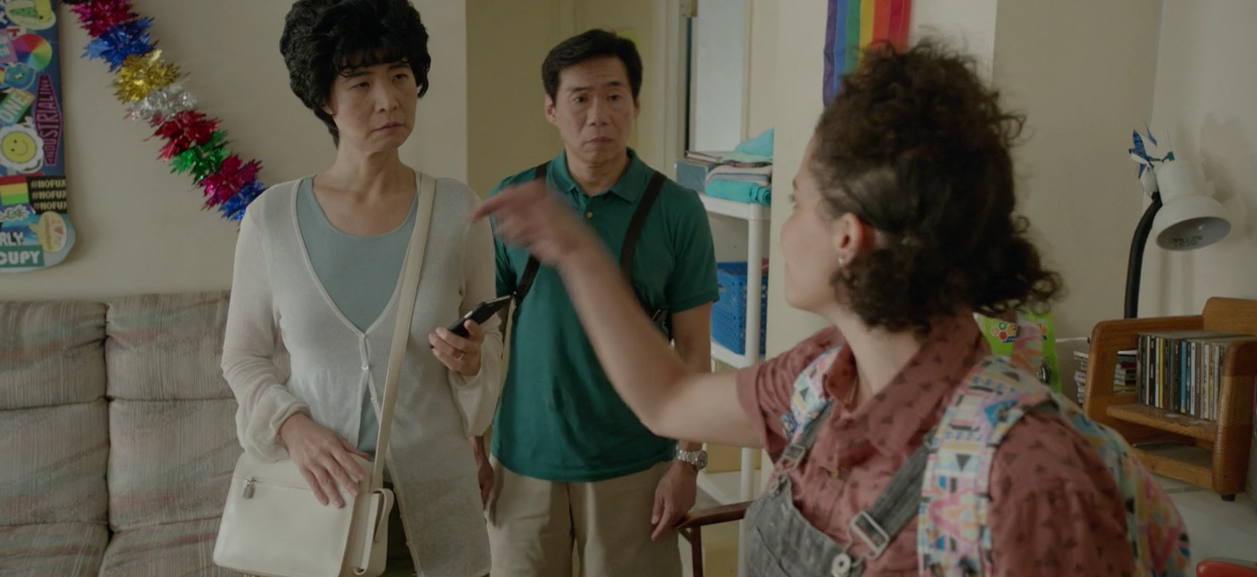 Abbi lucks out (or so it seems) with a hot French guest named Henri, who offers to let her stay at his place if she ever comes to Paris. She's also made a map of notable sites for him to visit in the neighborhood, including the "cheap socks spot" and "good place to buy snacks for movie." (She also warns him to steer clear of the place where someone was attacked with a machete, which we're assuming is a nod to the city's recent spate of slashings.)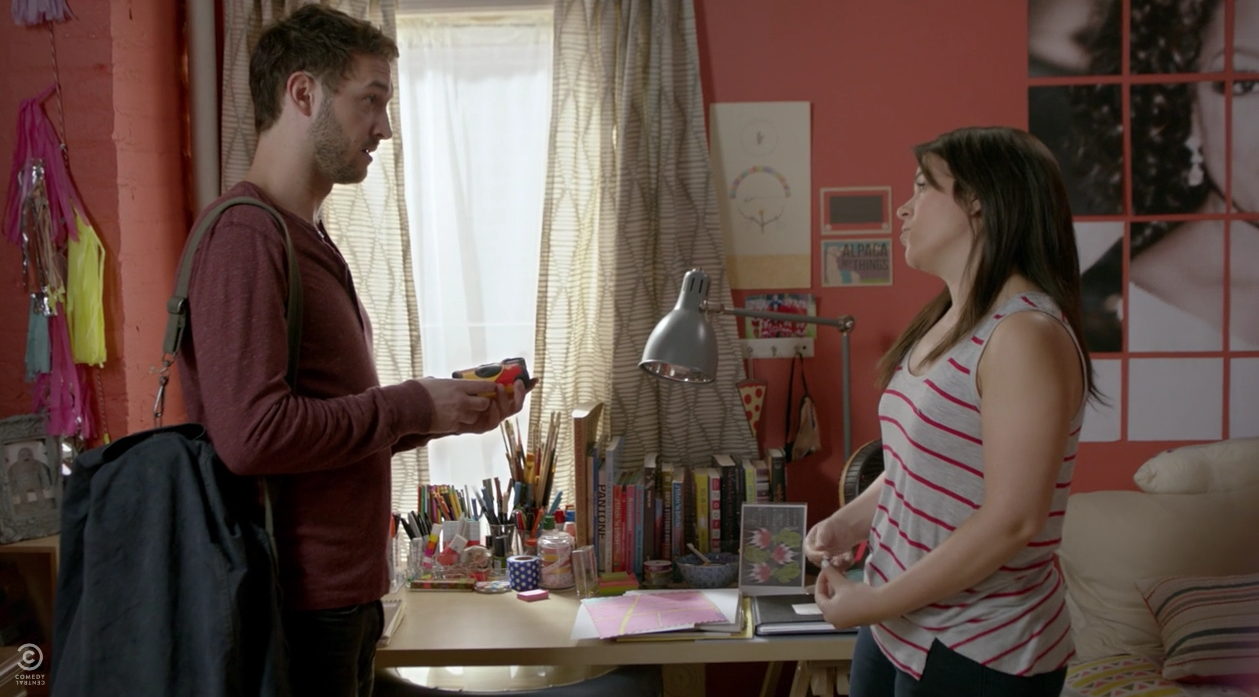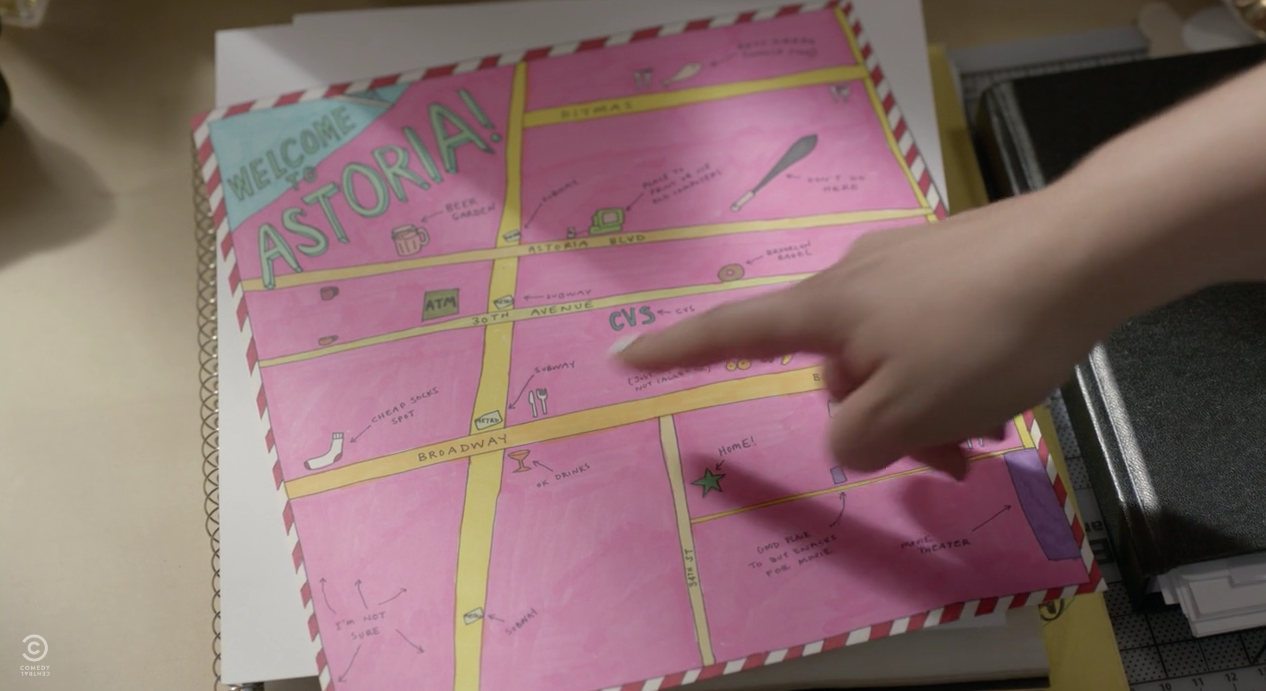 Everything goes more or less to plan until, inspired by a serires of seemingly flirtatious texts from Henri, Abbi heads home to hook up with him, and discovers that he's robbed her apartment. (She apparently also told him her birthday when he asked, meaning he then had the password to a safe in the apartment.)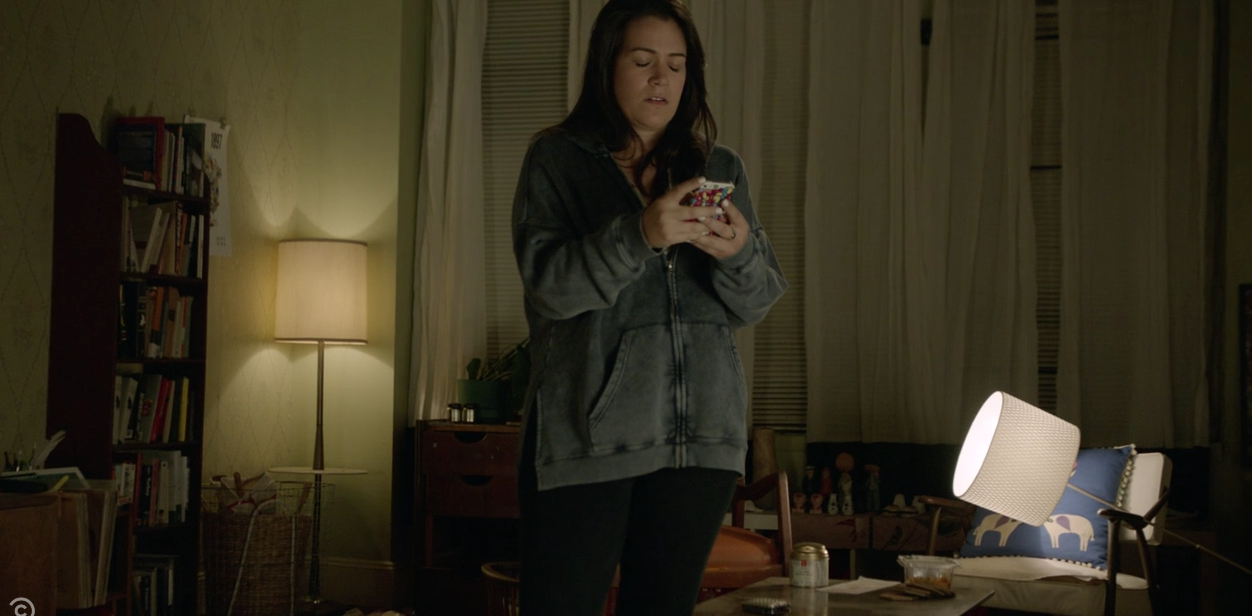 The cops are predictably unhelpful, but the situation has one upside: Abbi calls her "Soulstice" gym co-worker Trey to come keep her safe at the apartment, and the pair ends up sleeping together, kicking off one of the series' weirder and more entertaining romantic arcs.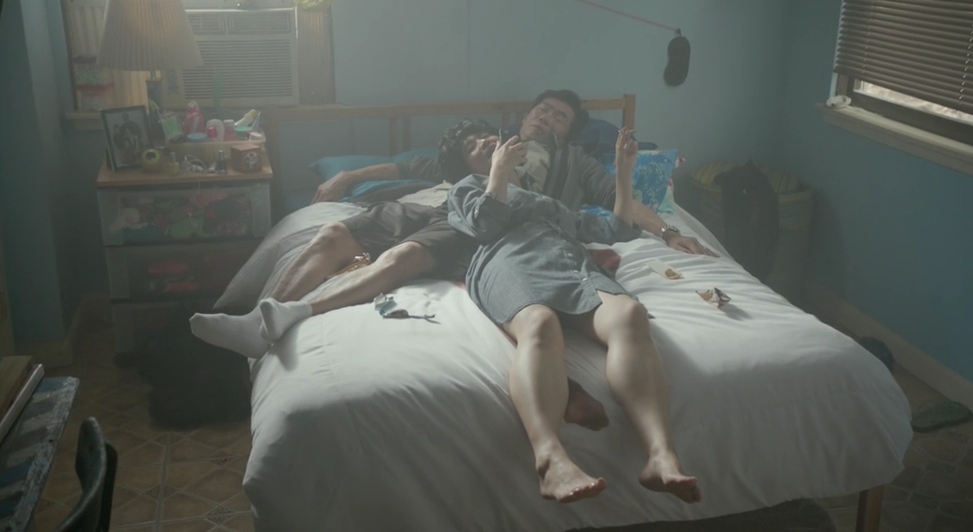 As for Ilana, things seem to have gone better—Jaime comes home from his vacation, and finds her guests still in Ilana's room, listening to music and stoned out of their minds. We're guessing they left her a stellar host review.