NYC Renovation Q's
Will I have to give up my gas stove for cooking?
NYC has already begun phasing out installation of gas appliances in new buildings
Governor Hochul backs a NY ban on gas stoves in her first State of the State address
Switching from gas to electric depends on your apartment's electric load capabilities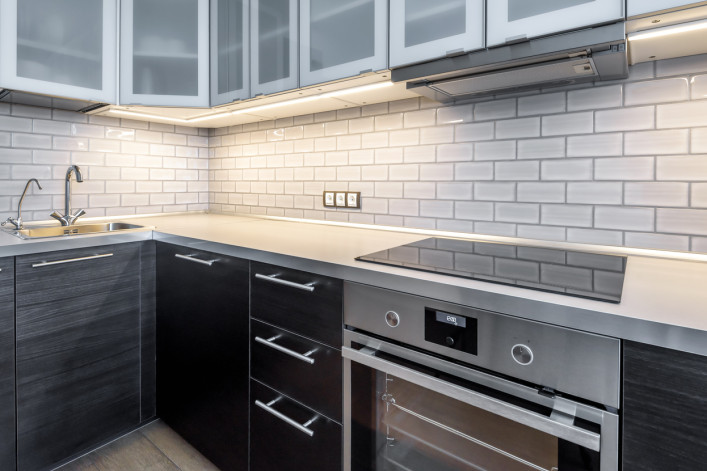 For New Yorkers accustomed to cooking with gas, headlines about a ban on gas stoves may be disconcerting. But as evidence mounts about their harmful effects, changes to how you cook and even heat your home may be on the way.
The U.S. Consumer Product Safety Commission is looking to ban gas stoves amid concerns about the harmful indoor pollutants they emit, according to reports by Bloomberg. It comes as New York Governor, Kathy Hochul yesterday backed a similar ban in her first State of the State address. 
A national ban on gas appliances in new buildings by the U.S. Consumer Product Safety Commission would be consistent with a move by New York City Council in 2021 to phase out gas appliances in new buildings, in favor of electric stoves. Evidence has been growing in recent years that gas stoves are a leading contributor of indoor pollution, giving off nitrogen dioxide, carbon monoxide, and unsafe levels of fine particulate matter. 
This type of pollution has been linked to health and breathing problems, particularly for young children, and disproportionately affecting Black and Latino and lower-income households. 
How soon could a gas stove ban happen? 
A national or even statewide ban would not force you to swap out your gas appliances but would affect new construction. In NYC, natural gas stoves have been a popular choice for years but attempts to make gas delivery safer as well as reduce greenhouse gas emissions have brought about local laws that make gas appliances less appealing. 
For example, Local Law 152 requires inspections of gas lines by a licensed master plumber every four years and under Local Law 97, residential buildings of over 25,000 square feet must meet new greenhouse gas emissions limits or face sizable penalties. 
Can you switch from gas to electric in NYC? 
If you are renovating your co-op or condo you may decide it's a good time to switch gas appliances to electric. For this, you need to find out if your apartment can carry the increase in the electrical load. In some cases this might mean bringing cables up from the street or addressing it as a building-wide improvement. Either way, if you need to increase the load, the cost can stretch from $15,000 to $30,000 per household. 
For any major upgrades to your apartment, you'll need to check your building's bylaws and governing documents. The alteration agreement might also address the issue of whether you can swap out your gas appliances. 
One obvious concern for owners is what a switch from gas to electric will do to the resale value of their apartment. Gas is generally considered superior for cooking but health concerns may outweigh any culinary advantages. It's possible converting to electric could narrow the buyer pool for your apartment but on the other hand, buyers increasingly want to see boards doing what they need to reduce emissions for the building. 
Brick Underground articles occasionally include the expertise of, or information about, advertising partners when relevant to the story. We will never promote an advertiser's product without making the relationship clear to our readers.