NYC Renovation Q's
We want to switch from gas to electric, but our apartment can't handle an increased electrical load. What can we do?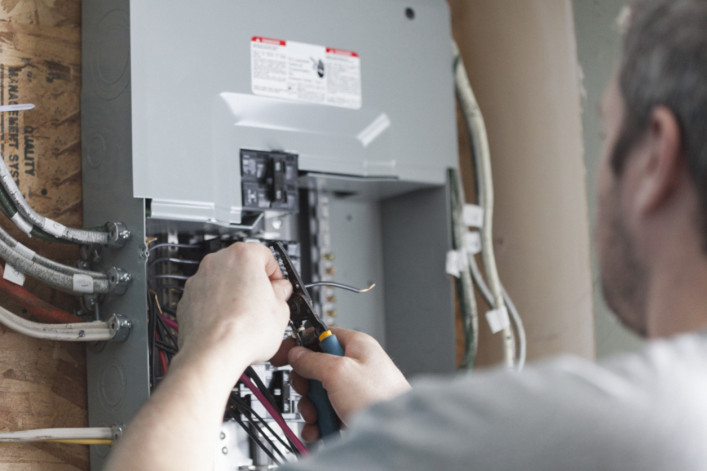 We want to switch from gas to electric appliances in our apartment but we were told the apartment can't handle the additional electrical load. What are our options?
If you are renovating your co-op or condo and want to swap your gas appliances for electric ones, determining the electric load your apartment can carry is an important part of your planning.
Converting buildings from gas and oil to electric is a key part of New York City's plan to reduce dangerous emissions. However, the electric load—the limit to your apartment's electrical circuit—may mean you are not able to install the electric appliances you want without taking additional steps.
Your circuit will typically carry between 60 and 100 amps, depending on the size and age of the apartment. If it's on the lower end and you're renovating, you will either have to adjust the number of electric appliances you install or take the more expensive route of increasing the capability of the circuit.
In a co-op or condo, your supply of electricity is usually wired from an electrical panel in the basement. 
Michael Hershkowitz, a contractor with REDOnyc, says he frequently deals with electrical load problems.
"Especially in older buildings in Manhattan—there's never enough electrical load," he says. Consider what you want to run from the electric circuit: For most it includes a washer/dryer, up to five air conditioning units (either central air or through-wall), a dishwasher, electric stovetop or oven, refrigerator, computers, and lighting. 
You'll need an electrician to figure out the electrical load of your apartment. This involves an inspection where your contractor will establish a load letter—a calculation of all the existing outlets, switches, lights, and new appliances. This can cost around $1,500 and gives you an idea of the amount of power feeding your apartment and what's needed if you want to increase any electrical appliances. 
A comfortable electrical load is about 100 amps, Hershkowitz says. He points out that the Department of Buildings wants you to be within 10 percent of the load of your apartment. So if you have a load of 80 amps, you can install appliances and electric equipment that run up to 72 amps so you don't overload the system.  
Increasing your electrical load can be an expensive. Hershkowitz says bringing in more cables from the street if you live in a townhouse or up from the basement of an apartment building can cost between $15,000 and $30,000. That's because your contractor needs to use a camera to establish where the wire would go and then snake wires up through the pipes where the electric cables are run.
This process can be complicated if wires are cramming the pipe or there's some other blockage. It's also going to be more difficult the higher up you are in the building. And all this is dependent on whether the building will allow you to do the work. In Hershkowitz's experience, around 50 percent of buildings will allow this type of work. 
Hershkowitz says he's seeing buildings address this problem by making it easier (but no less expensive) for owners to increase the amount of electric appliances connecting to the basement. He says a building on Fifth Avenue in Manhattan recently invested $250,000 to create a pathway for everyone to upgrade the electrical capacity in their apartments if they wanted to—either now or in the future. If owners end up taking advantage of the work, they are charged $25,000 to use the cable route that's been established. 
Brick Underground articles occasionally include the expertise of, or information about, advertising partners when relevant to the story. We will never promote an advertiser's product without making the relationship clear to our readers.