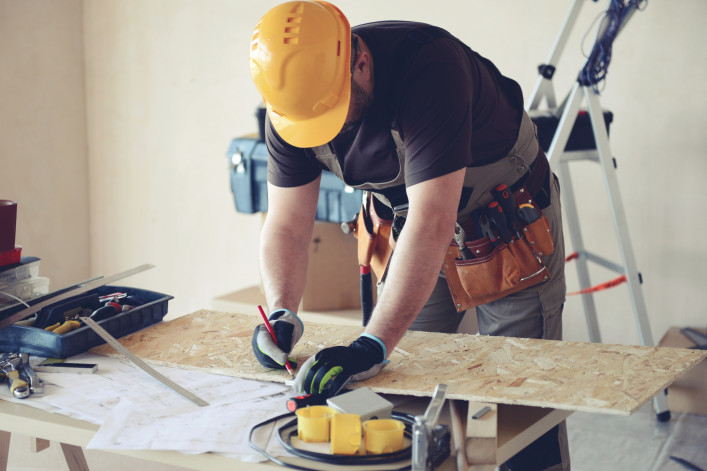 I'm looking to do some renovations, but I've heard so many horror stories about contractors from my friends and neighbors. Do contractors come with warranties? If elements of the project have problems, will a contractor come in and fix them as long as it's within a certain amount of time?


While hiring a contractor is a big responsibility—you'll want to be sure to ask for references, proof of work completed and make sure you jibe well with whomever you interview—you can take some comfort in the fact that if problems do arise within a year of the work being completed, you'll likely be covered.
Jeff Streich, a general contractor with Prime Renovations, says he always offers a one-year warranty to clients. "I'll always go back to my client's apartment to take care of little things that do come up." 
Some of the most common things to come up: cracked grout and moldings. The cause is a change in temperature rather than workmanship, he says. "Other things can be cabinet doors needing adjustments; and doors might need trimming as they can swell with temperature changes."
And if a contractor you're interviewing doesn't offer a warranty, you'll want to steer clear.
"A good general contractor will warranty their work, usually for a period of 12 months following construction, where they will return free of charge to fix issues that arise from the standard use of the property as intended/instructed. If you use or treat a product in a way that contradicts their advice they may not return or will charge you to do so," says Fraser Patterson, Bolster founder and CEO Fraser Patterson. (Fyi, Bolster is a Brick sponsor.)
And while it's probably not a huge deal for your contractor to come back and make some tweaks, the main issue is ensuring your contractor can and will "deliver the work as per the terms of the contract, to budget, schedule and quality," says Patterson.
"The way to help ensure this happens and mitigate the financial consequences of avoidable cost overruns and delays is to have the general contractor clearly specify the costs of all labor and material items, all workers' compensation and general liability costs, the cost of all site supervision and project management and the contractors overhead and profit," explains Patterson.
Finally, he advises, "to fully transfer the risk of failing to perform... ask them to purchase a '100% Performance and Payment Bond' from a licensed surety company. This will cost you between 1% and 7% of your contract value (depending on the credit worthiness of the GC) and financially aligns the GC with the success of your project. Now, backed by an insurer, you are guaranteed the GC will deliver your project successfully for the contract sum and pay to complete it if there are any problems," Patterson says.
For tips on how to find the right contractor in the first place, see our guide here.
---
Trouble at home? Get your NYC apartment-dweller questions answered by an expert! Send us your questions.
See all Ask an Expert.
Brick Underground articles occasionally include the expertise of, or information about, advertising partners when relevant to the story. We will never promote an advertiser's product without making the relationship clear to our readers.