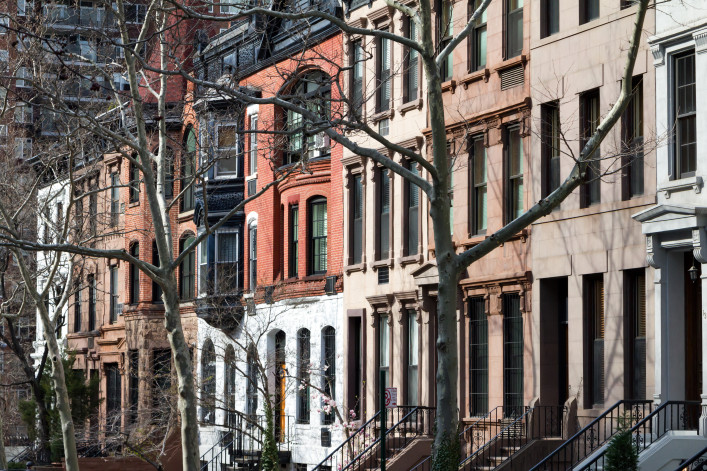 It has been more than a year since the Covid-19 pandemic entered the U.S. and much has changed for New Yorkers looking to renovate. Back in March 2020, when NYC was the epicenter of the outbreak it was not clear if owners would be able to renovate because the city was shutdown.
The good news is that homeowners and renovators are now wondering when. With vaccines being rolled out, there is hope on the horizon—but uncertainty remains the same. 
Here are a few key changes and challenges renovators can expect to encounter in 2021. 
What to know about renovation costs
It's important to understand how measures meant to mitigate the threat of Covid-19 during a renovation add to your costs.
First, there is the cost of labor, which has increased as the number of team members working on-site at one time are limited and schedules are staggered for social distancing requirements (read more about Bolster's Covid-19 response here).
There is also the matter of building regulations. Some buildings only allow a certain number of renovations to occur at the same time. As a result, some NYC homeowners who started their renovations in the spring of 2020 and were forced to halt work on their projects due to NYC's pause order find that they do not have priority to restart their projects. Instead, they have to get in line and wait for other renovations in their buildings to finish. 
Finally, there are minor costs associated with on-site safety measures and PPE, including masks, temperature checks, and sanitization stations. 
It's not all bad news: Though costs are marginally higher in some areas of construction, rates on mortgages and loans are lower than ever. Renovators are in a unique position to take advantage of additional financing opportunities such as renovation loans (learn more here).
Pro Tip:
Whether you're renovating a two-bedroom prewar co-op or a 4,000-square-foot brownstone, Bolster guarantees a beautifully designed home renovation risk-free and on-budget. "Expect flawless communication, white-glove service, and absolutely no surprise costs," says Bolster's CEO and co-founder Anna Karp. Ready to start your renovation? Learn more >>
Supply chain delays 
Covid-19 is a global pandemic that has disrupted all parts of global commerce, including the supply chain. Should renovators still expect delays in 2021?
"Yes, 100 percent," says Jeronimo Aguilar-Gutierrez, Bolster's vice president of pricing and procurement. "The reality is that when we asked all of our vendors in 2020 if they had any Covid-related delays, all of them said they weren't seeing them. Right now is when we're actually seeing delays." 
This is because the supply chain doesn't get impacted immediately. Now that we've been enduring a pandemic for nearly a year, we're starting to feel the squeeze. 
According to Jeronimo, the delays we are seeing now are all for European products. There is currently a three-month delay for wood flooring suppliers and a two-month delay for appliances. 
So, what can homeowners or renovators do? 
"Bolster's recommendation: Buy American," says Jeronimo. "If you have the opportunity, you should do it. Buy American everything that you can, from wood flooring to countertops to appliances. Sometimes it's a compromise: it may not be the best price or the highest quality, but it ensures that your things will arrive on time." 
Bolster architect Michael Fasulo agrees. 
"Post shut-down has been a disaster," he said. He points to a homeowner who ordered custom items from Italy right before Covid-19 forced the country into lockdown. "Even the design process in Italy has been very long because of the number of delays and shutdowns. Just getting it on a crate is difficult." 
In addition, Jeronimo also recommends that renovators make important decisions in the Design phase of their project instead of on the fly, and communicate with their team to ensure orders are placed in a timely manner. (For more information on procurement and our extended interview with Jeronimo, check out this blog post.) 
Since many New Yorkers are now working from home, renovators may be tempted to manage some of the procurement work themselves and take matters into their own hands—but Michael strongly advises against it. 
He gives the example of a homeowner who decided to order an item for their bathroom from a company in Germany. 
"The company took their money and promised them it would ship in two weeks," Michael says. "The timeline kept getting pushed out as Covid-19 exacerbated the situation. After many hysterical phone calls, the item shipped almost five months later." 
Michael's advice is to leave these things to a pro. 
"A contractor like Bolster has buying power," he says. "They buy a lot of stuff from certain vendors and have long-standing relationships with them. If there's an issue, it benefits both of them to resolve it. Individual homeowners trying to procure items won't get the same attention." 
Due to the supply and demand issues mentioned above, general contractors may also be forced to make modifications to their daily and weekly schedules. For example, if a medicine cabinet fails to arrive from Europe, the electrician's work has to be postponed, thereby affecting the project's schedule. The end result of this is the re-staking of other activities on site. 
"As a project progresses, the sum of the operational consequences of what appear as minor challenges in their own right can add up to a significant amount of additional time spent in a project's coordination," says Bolster's CEO and co-founder Anna Karp.
Keeping owners and workers safe
Like other businesses, Bolster is doing everything in its power to protect team members and homeowners through PPE, social distancing, and complying with building rules and regulations. 
The main difference in homeowners' renovations is going to be the type of home they live in. If a renovator lives in an apartment building, they will be subject to the building's and/or board's rules about occupation, use, safety, and scheduling.
In a single-family home, like a brownstone or townhouse, the team has more opportunities to spread out more and social distancing is easier. 
The risks associated with not complying with site safety laws are serious, so it is important to adhere to them. In addition to steep fines, violations can result in the shutdown of a project site for weeks at a time.
Michael stresses that everyone is doing their best to protect themselves, and that because of regular testing, renovations can be done safely. 
Timing a renovation
Now that homeowners feel more confident about embarking on a renovation, many are asking what is the best time to start their renovation. Anna says the best time to start planning your renovation is now. This logic still applies even in a pandemic. 
Though homeowners may have concerns about embarking on a major renovation during a pandemic, the fact is that major NYC renovations take a year or longer to complete. In all likelihood, if a renovator were to start their project today, they'd be through the Design phase by third quarter of 2021, when vaccinations are expected to be fully rolled out. Then, you're well on your way to breaking ground and renovating your dream home. 
An added benefit of starting your renovation now is that supply chain issues and other related Covid-era challenges and restrictions (like social distancing on site requirements) may have worked themselves out by the time you break ground. 
Any Covid-related challenges and health risks from either a general contractor's team, or their subcontractors can result in the rejiggering of all activities. 
"When renovating during and after the pandemic, it is good for homeowners to take into consideration that inevitably there will be changes in scheduling, and having an experienced team that has the infrastructure and human capital to adapt to these challenges is key," Anna says.
---
The Bolster Smart Renovation Zero-Risk Guarantee
How can a design-build firm guarantee a Zero-Risk renovation?

Bolster has pioneered Smart Renovation. We apply quantitative analysis along with our proprietary technology solution to identify and quantify the performance risk on every renovation project. The result is a personalized strategic approach to each renovation that allows us to absorb 100 percent of the homeowner's risk. Your home will be beautifully designed, and delivered on-time and on-budget. That is our guarantee.

Smart Renovation & Zero-Risk means that Homeowners are now free to dream.

To start your major home renovation project visit bolster.us
The Bolster Promise video
Brick Underground articles occasionally include the expertise of, or information about, advertising partners when relevant to the story. We will never promote an advertiser's product without making the relationship clear to our readers.