The first question many homeowners ask after deciding to undertake their first renovation is: When is the best time of year to start? 
"The best time to start any renovation is about six months before you actually want to begin building the home of your dreams," says Anna Karp, CEO and co-founder of Bolster, a New York City based firm that has designed a seamless renovation experience. "For most New Yorkers, this means the summer—as they are able to pack their bags and flee to a more hospitable environment."
In early summer, the weather is nice and schedules tend to be more flexible and relaxed than at other points throughout the year. However, in order to begin construction during this most opportune time, your planning will need to start much sooner.
In other words: The best time to start your renovation is actually now!
"Manhattan and Brooklyn are a robust market," says Anna. "Contractors are busy and the price of commodities can change, so it's best to allow yourself plenty of time to find the right team and align the completion of your project with your personal goals."
Now that you know when to start, you'll need to consider the three key phases of a renovation—design, compliance, and construction—to determine how long your NYC renovation will take.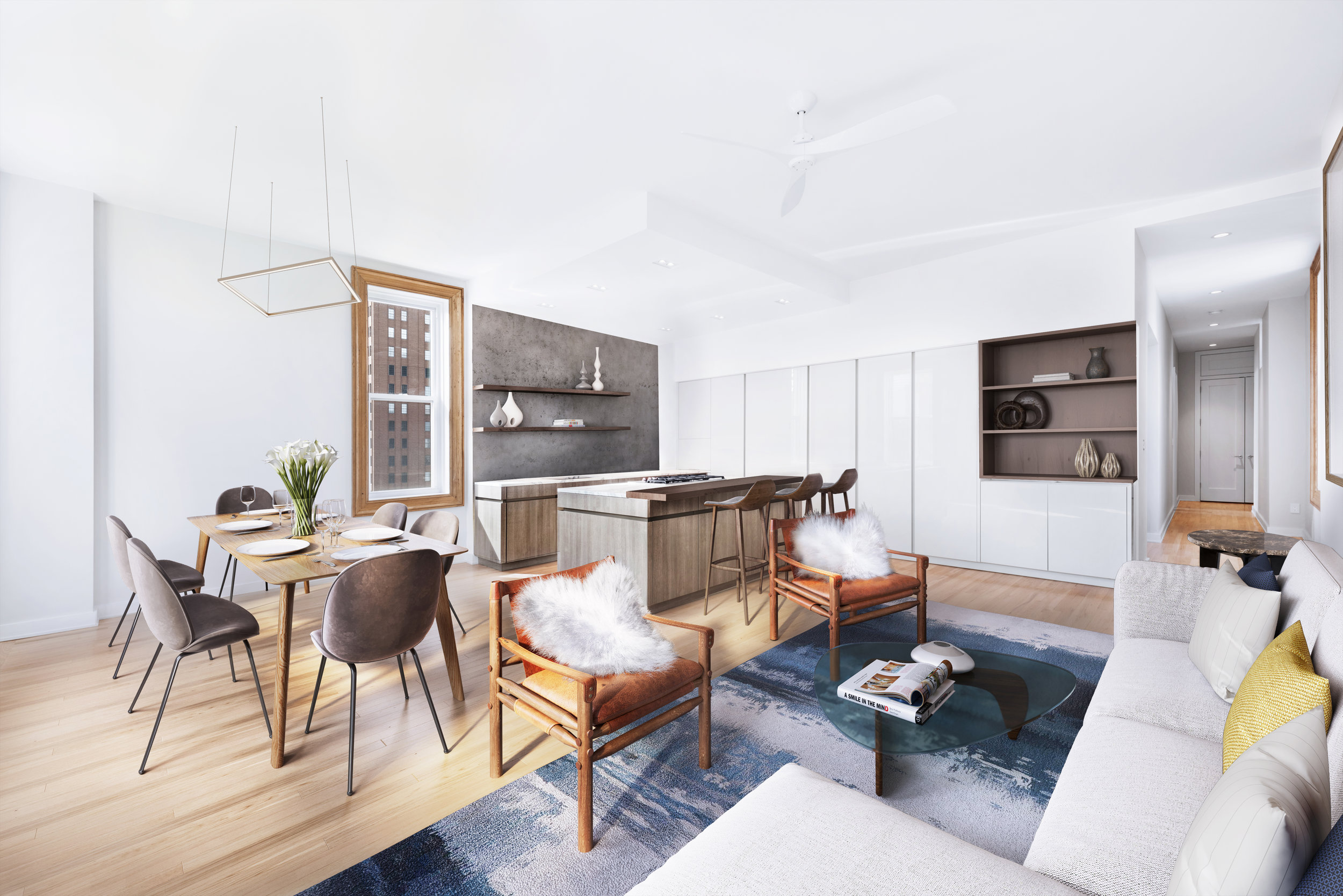 Design and compliance phase
Design is arguably the biggest factor affecting your renovation schedule. Based on data collected by Bolster, the average design schedule lasts about six months—which is why it's crucial to start this part of the process now if you want to begin construction in the early summer months.
Design and compliance processes can sometimes overlap or be run in tandem, which can simplify your timeline—but, "a homeowner is wise to not design at all once their renovation is in the build phase," warns Anna.
Your property type and your project type both have an impact on the timeline of your renovation.
Expect the design process to take longer if you live in a co-op, condo, or landmarked building. In general, the greater the changes to the layout and configuration of mechanical systems (plumbing, electrical, HVAC), the more design, procedural, and regulatory changes you'll encounter. That's why apartment combinations and gut renovations take longer than cosmetic renovations.
To efficiently get through the compliance phase, your choice of design team is essential to avoiding unnecessary delays during design. Partner with an architect who is familiar and experienced with your property and project type and is seasoned in dealing with relevant government agencies and building processes.
Pro Tip:
With more than 50,000 square feet renovated in NYC, Bolster understands how to guide New Yorkers through any renovation challenge, from navigating Landmarks to recreating pre-war details, and gives them full visibility into project milestones. "Bolster is the only renovation firm to offer a fixed-price cost up-front. Once we perform due diligence and verify the existing conditions of your property, we absorb unforeseen project costs," says Bolster's CEO and co-founder Anna Karp. Ready to start your renovation? Learn more >>
For gut renovations and combinations, homeowners will need to work closely with their architect and contractor to file the appropriate paperwork with the Department of Buildings, secure approval from the building's co-op or condo board based on the alteration agreement, and, if necessary, liaise with the Landmarks Commission if the property is in a protected and historic building or neighborhood.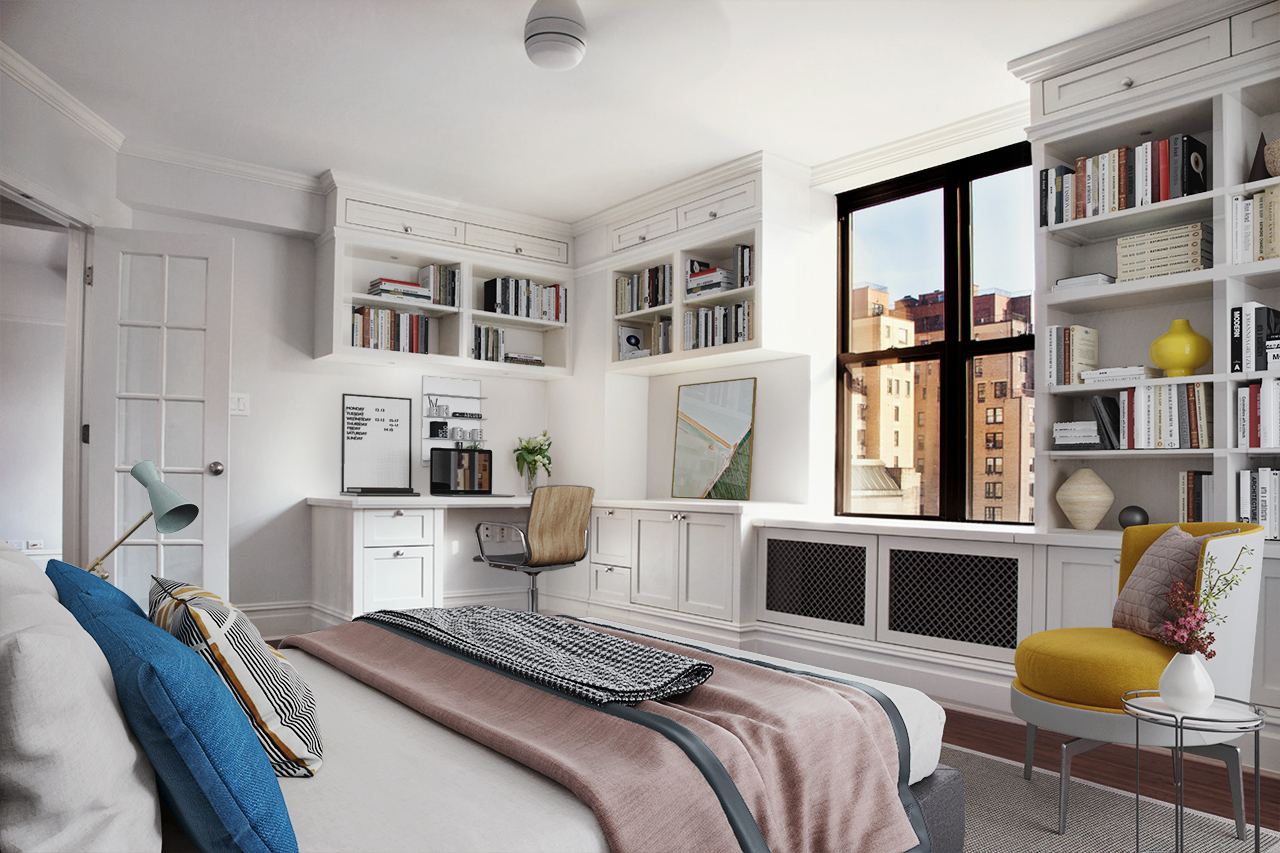 Build phase
The build phase is exciting, as demolition begins and your dream home starts to take shape before your eyes. As with the design and compliance phases, your project and property type will pose unique challenges and therefore affect the timeline of your renovation.
Gut renovations (Bolster's bread and butter) require a lot more heavy lifting—both literally and figuratively. That's because gut renovations typically include a major layout change to the apartment, such as combining apartments, adding a bedroom, or opening up the floor plan to create a roomier, loft-style layout.
As for property types, many buildings will ask that your renovation include plumbing and electrical updates. Buildings have a keen interest in maintaining the infrastructure of their properties—and if you're already stripping your space down to the risers, you may as well take the extra step to update the inner workings of your space.
If you're in a building with lots of rules, like strict co-op, you may also experience a long duration in the build phase due to construction restrictions on holidays and access to the building (e.g. working hours between 9:30 a.m. and 4:30 p.m.).
Meanwhile, properties like brownstones can be accessed anytime—but they tend to be bigger, which increases the scope and the timeline of your renovation.
Get started
In total, Bolster has found the average NYC renovation to take about one year.
Though getting a head start is important, "Any project can start at any time, if planned appropriately," Anna says.
Armed with accurate information, a solid time, and realistic expectations can help you decide on a timeline that works best for you.
The Bolster Smart Renovation Zero-Risk Guarantee

How can a design-build firm guarantee a Zero-Risk renovation?

Bolster has pioneered Smart Renovation. We apply quantitative analysis along with our proprietary technology solution to identify and quantify the performance risk on every renovation project. The result is a personalized strategic approach to each renovation that allows us to absorb 100 percent of the homeowner's risk. Your home will be beautifully designed, and delivered on-time and on-budget. That is our guarantee.

Smart Renovation & Zero-Risk means that Homeowners are now free to dream.

To start your major home renovation project visit bolster.us
The Bolster Promise video
Brick Underground articles occasionally include the expertise of, or information about, advertising partners when relevant to the story. We will never promote an advertiser's product without making the relationship clear to our readers.