For Nashvillians, things seemed to change overnight. Nashville had been a big Southern town where everybody more or less knew everybody. Japanese tourists came for the county kitsch on Lower Broadway and workers drove to a few high-rise office tours, but downtown was mostly dead. Ambitious youths fled for Chicago, Los Angeles, or New York. Then, somebody somewhere figured out how to capitalize on being "Music City USA" as well as Nashville's welcoming culture and great quality of life. Country became cool.
Today, roughly 100 people move to Nashville every day, and the resulting economic boom has surprised everyone. Housing prices have more than doubled throughout the city. Craftsman bungalows and sprawling Victorians are being demolished and replaced with architecturally mundane "tall skinnies"–Nashville-speak for townhouses. Chefs, artists, and musicians from around the country have brought their creative energy to areas such as East Nashville, Germantown, and 12 South.
For locals this has meant growing pains, but the city center has never felt more active. Condo towers and luxury hotels are rising fast. A Whole Foods is opening on Broadway next year. And a multi-level, 100,000-square-foot food hall and entertainment venue is being developed at Fifth Avenue and Broadway.
Nashville finally has all the big-city trappings it resisted for so long. Still, the median price of a house was "just" $277,642 at the end of last year. Oh, and did we mention that Tennessee doesn't have a state income tax?
Here are five very Nashville homes that may appeal to New Yorkers tired of spending whole paychecks to live in closets.
The Gulch is about as urban as it gets in Nashville. Once an unprepossessing railroad terminal, today this section of downtown is known for high-rise condo towers, shopping, and upscale restaurants. It's also home to The Station Inn, one of Nashville's most treasured country music venues, and in walking distance to a lot of the rest of what the city has to offer.
The only downside is that the Gulch's apartments are pretty generic. It has amenity-laden luxury condos that look like they were beamed off a cruise ship and little else.
Take this 1,258-square-foot, two-bedroom, two-bath spread at the Icon. It's sleek. It's modern. And it's personality-less. But at $549,000, for the location, it's also difficult to sneer at.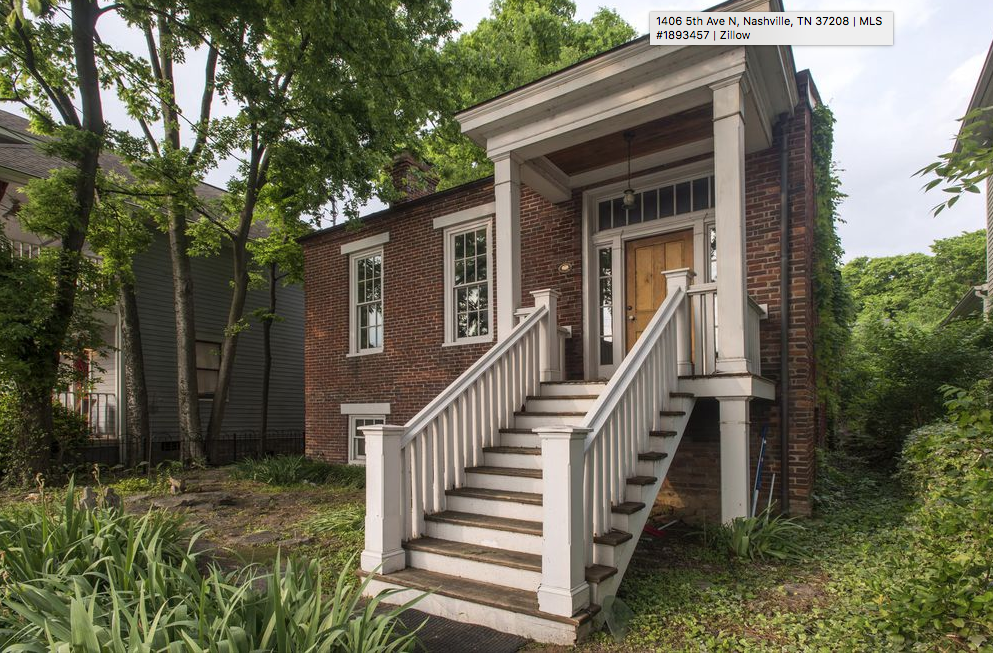 Just north of Capital Hill, Germantown was, for a long time, a historic neighborhood facing disinvestment. Today, it is a center of attention. Lots are being filled with newly built apartment buildings, and amazing restaurants abound, such as City House, Silo, Rolf and Daughters, and, most importantly Monell's. 
You could easily pick up a piece of flashy new construction here, but we recommend going old school.
This modest two-bedroom, one-bath house from 1910 measures just under 2,000 square feet and is on the neighborhood's main drag. Before the building boom, this is what Germantown was all about. But owning a piece of history doesn't come cheap. The sellers are asking just under $700,000 and the listing says it will need a full renovation. There are no photos of the interior, so it is fair to assume that the ask is so high is that they are assuming a buyer will tear it down and build condos. They even had an architect draw up plans. Please don't.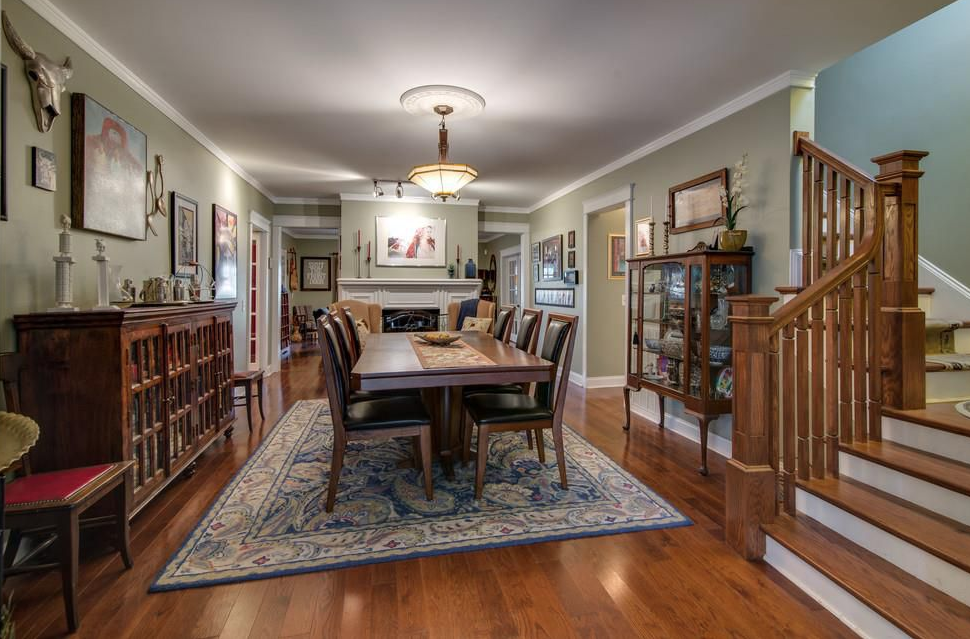 East Nashville, located just across the bridge from downtown, has frequently been compared to Williamsburg, Brooklyn in its hipster heyday. But like Williamsburg, it too has grown up/gotten more expensive. Dive bars have given way to cocktail bars and boutiques. Once again, you can buy new construction in East Nashville for days, but we recommend tapping into the flavor of the area with a historic house.
For instance, this Craftsman bungalow (also pictured at top) is the kind of housing Nashville was known for a century ago. Today, they are disappearing fast and as a consequence, fetching top dollar. In Manhattan, $700,000 is practically entry level, but in Nashville it will get you three bedrooms, four bathrooms, 2,976 square feet, and lots of historic character in a prime neighborhood.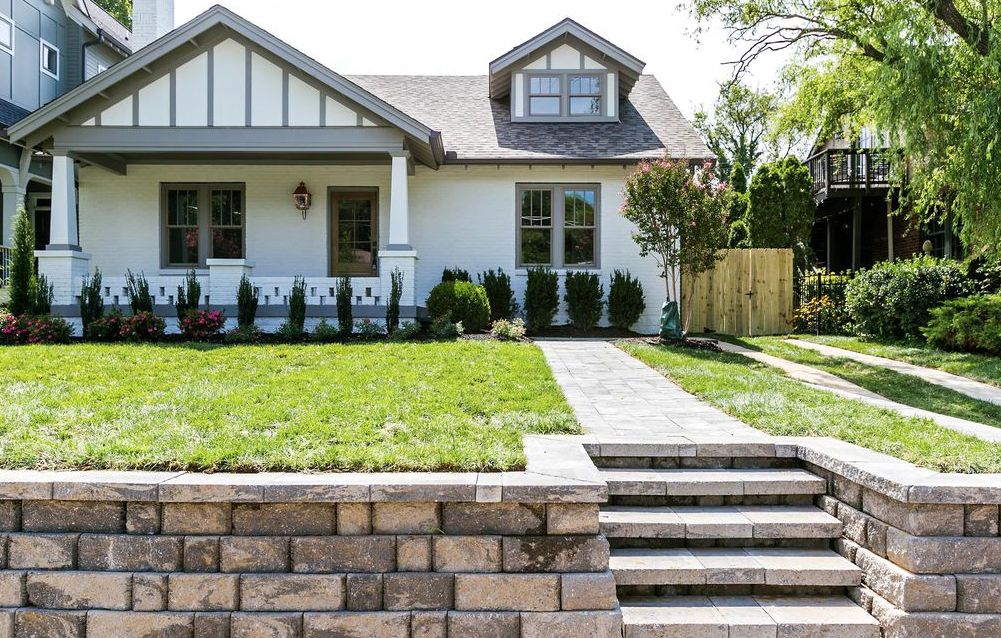 12 South, just southwest of downtown, is yet another Nashville neighborhood that is essentially unrecognizable from a decade ago. Everywhere you look there are bars, cafes, vintage clothing shops and oh-so-many tourists getting selfies with the "I believe in Nashville" mural. That of course means that real estate prices have gone wild.
If you want an idea of what kind of returns people are seeing here, take this spacious, 4,000-square-foot, five-bedroom house. It sold in 2016 for $365,000. Now add nearly a million to that today.
To be fair, the ambitious $1.18 million price tag comes with a full luxury renovation designed to appeal to young, wealthy transplants—think gold geometric fixtures and marble everything.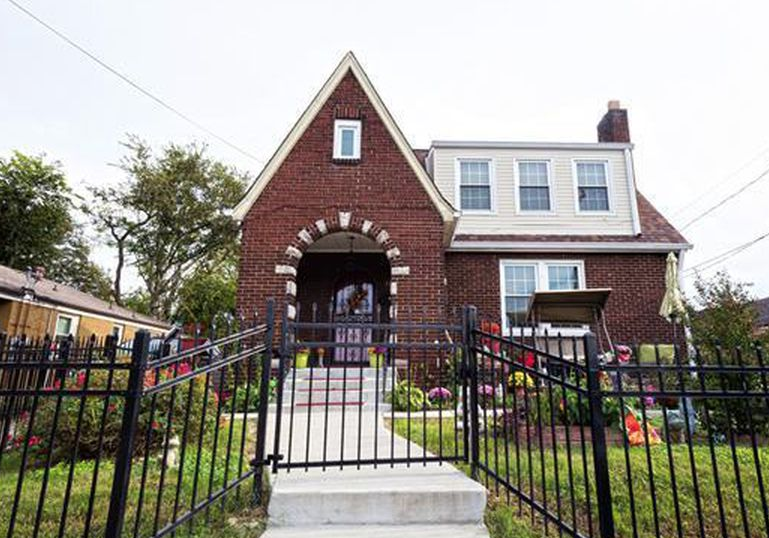 The historic neighborhood surrounding Fisk University in North Nashville is also pretty hot. But if you are looking for a little price relief without sacrificing proximity to the city there are opportunities to score quaint starter home here—especially if you don't mind a little DIY.
The steeply pitched roof on this four bedroom, three bath looks like it came out of a storybook. The house has a bunch of updates, including a new roof, HVAC, windows, and security system. The interiors, which feature a lot of wallpaper, look like they could use some refreshing. It is on the market for $425,000. That's down from a rather ambitious initial listing price of $679,000 in October.
Chris Cameron was born and raised in Nashville.
Brick Underground articles occasionally include the expertise of, or information about, advertising partners when relevant to the story. We will never promote an advertiser's product without making the relationship clear to our readers.