Your Next Move
What you can get for $1 million in Soho, 'the epicenter of Downtown Manhattan'
Converted industrial lofts predominate, but prewar co-ops and some new condos are also available
Studios and small one bedrooms under 500 square feet can be had for less than $1 million
Stretching your budget to $2.5 million may land you a larger one- or two-bedroom condo
Have you always wanted to live in Soho but assumed you are priced out? In this new series, Brick looks at listings in New York City's most in-demand neighborhoods for under $1 million—roughly the median sales price for Manhattan co-ops and condos—as well as higher-priced options below $2.5 million. 
If your goal is to live large, think small: Buying a studio or one bedroom is a way to net the nabe of your dreams. New to buying NYC real estate? Be sure to wrap your head around the difference between co-ops and condos. Co-ops are generally less expensive but also are older and have fewer bells and whistles than condos—plus more rules. With that in mind—happy hunting!
In this week's Your Next Move, Nicole Hechter, an agent at Corcoran, and Jeff Brenner, an agent at Sotheby's International Realty, give us the inside story on Soho, known for its classic architecture and fashionable boutiques and art galleries.
What draws buyers to the neighborhood?
"Soho is a really iconic neighborhood," Hechter says. "It looks special—it has historic cast-iron buildings and cobblestone streets, and the buildings had once been factories. With the culture, the restaurants, the boutiques, the high-end, brand-name fashion shops like Prada and Chanel, and the night life, it's the epicenter of Downtown Manhattan. There's never a dull moment, and there's something for everyone."
The neighborhood, Brenner says, is "for those who appreciate architecture, art, galleries, shopping, fine dining, and museums."
What are housing and pricing like?
Soho is synonymous with cast-iron industrial lofts that have open floor plans, large windows, wooden beams, and wide-plank floors. Although these condos and co-ops predominate, some townhouses also exist.
Inventory at the moment is low—there are only 131 condos, co-ops, and townhouses on the market, according to StreetEasy.
"The Soho market is unique and property-driven," Hechter says. "If a property has something special like outdoor space or has been renovated, there is much interest. On the other hand, there are opportunities for buyers in spaces that need renovation, because it's time-consuming and expensive."
She says condos and co-ops generally command $1,300 to $3,000 per square foot, with "raw" units at the lower end of the scale, adding that townhouses typically sell for $7 million to $25 million, depending on condition and street location.
 
What type of property can I get for under or around $1 million?
Noting that there are only eight properties in this price range on the market, Hechter says they are "very small co-ops"—studios or one bedrooms that are less than 500 square feet.
I can stretch my budget. What can I get for $2.5 million?
While inventory is still limited in this price range, Hechter says buyers may be able to find a larger one-bedroom unit or "a sprinkling of two-bedroom condos."
Are there any newer condo developments I should check out?
Newer condos typically offer the most luxurious amenities and finishes, features that attract many buyers.
Soho only has one recent development to speak of.
Greenwich West at 110 Charlton St. is "at the crossroads of Soho, Tribeca, and the West Village," Hechter says, noting that it's sited between the new headquarters of Google and Disney.
The development, which has 170 units, is billed as a "thoughtful reinterpretation of the classic New York loft building as conceived by an acclaimed Parisian design team" that "draws inspiration from 20th century French industrial design."
It has a variety of luxury amenities, including a children's playroom, fitness center with a yoga studio, spa with steam rooms, rooftop garden terrace, lounge with a double-sided fireplace, courtyard with a garden, an entertainment room with a catering kitchen, and an automated self-parking garage (for an additional fee). 
The building is over 85 percent sold out and has about 20 units left. The lowest-priced unit, a one bedroom, is listed for $1.8 million. 
Which attractions do you show buyers who have never been to the area?
"Soho's attractions are embedded in walking and exploring its shops and art galleries," Hechter says. "It's important to stop in at Balthazar for breakfast or for coffee and a baguette—you'll always see celebrities there. And Raoul's for dinner. And also Sadelle's and all the luxury stores and smaller boutiques."
Balthazar is a prime stop for Brenner, too, but he also hits the smaller restaurants, including 12 Chairs Café, Boqueria Soho, Lure Fishbar, and Antique Garage Soho. "If you want to really get to know Soho, get off Broadway and explore the side streets," he says.
What are the nearby neighborhoods, and are they less expensive?
The prices of the surrounding neighborhoods such as Tribeca, Nolita, and the West Village "are going to be in line with those in Soho," Hechter says. "Like Soho, they all have limited inventory. But there are opportunities for buyers in each and every neighborhood if the property needs an upgrade."
Check out these listings that are around $1 million in Soho.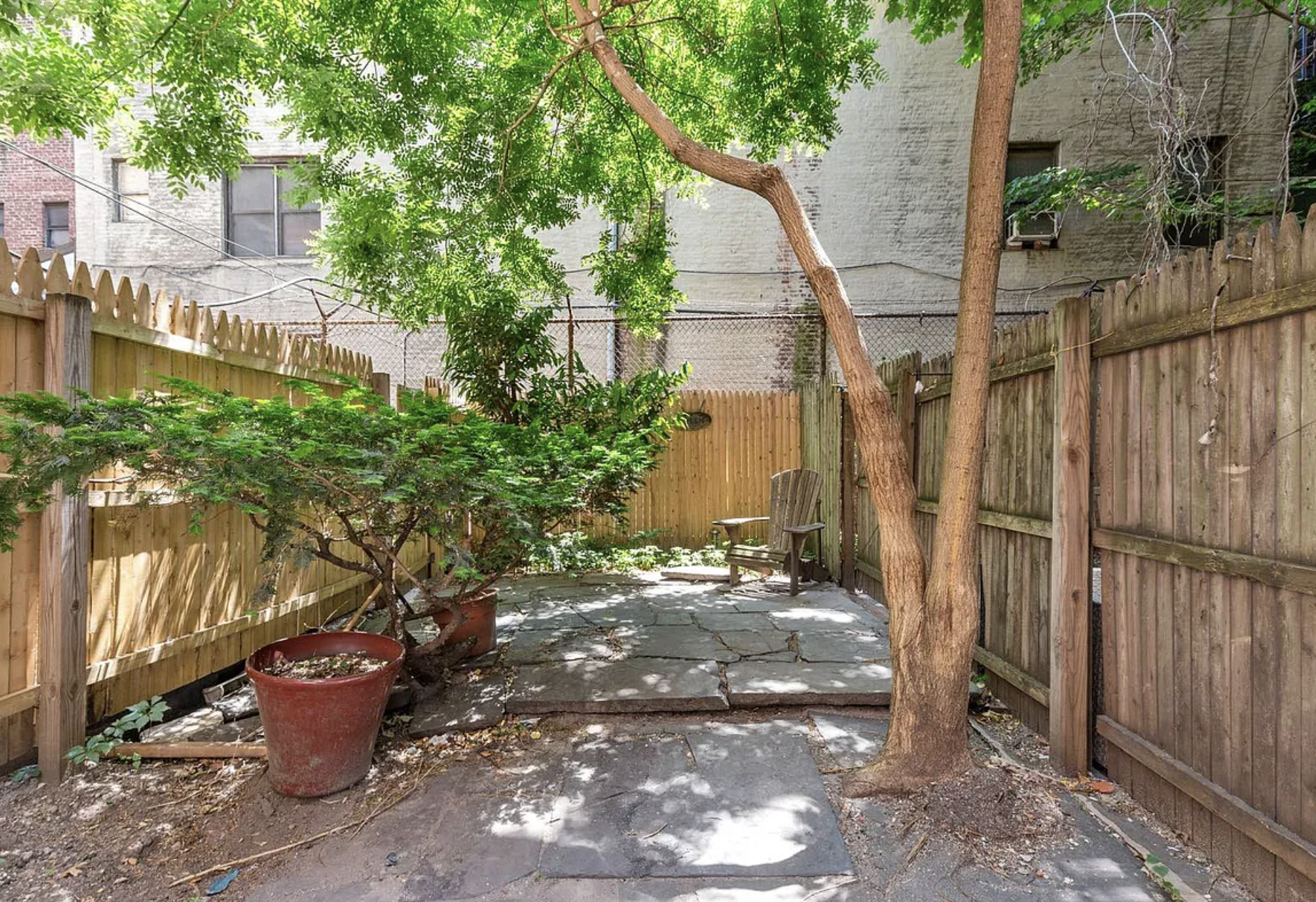 This studio co-op, listed for $465,000, has a private garden reached via glass doors. Other features include high ceilings, exposed brick, a decorative fireplace, a washer/dryer hookup, and new flooring. The bathroom, according to the listing, requires renovation, and the outdated kitchen appliances have been removed. The five-story building, which dates to 1920, has 20 units. Note: The unit is in contract.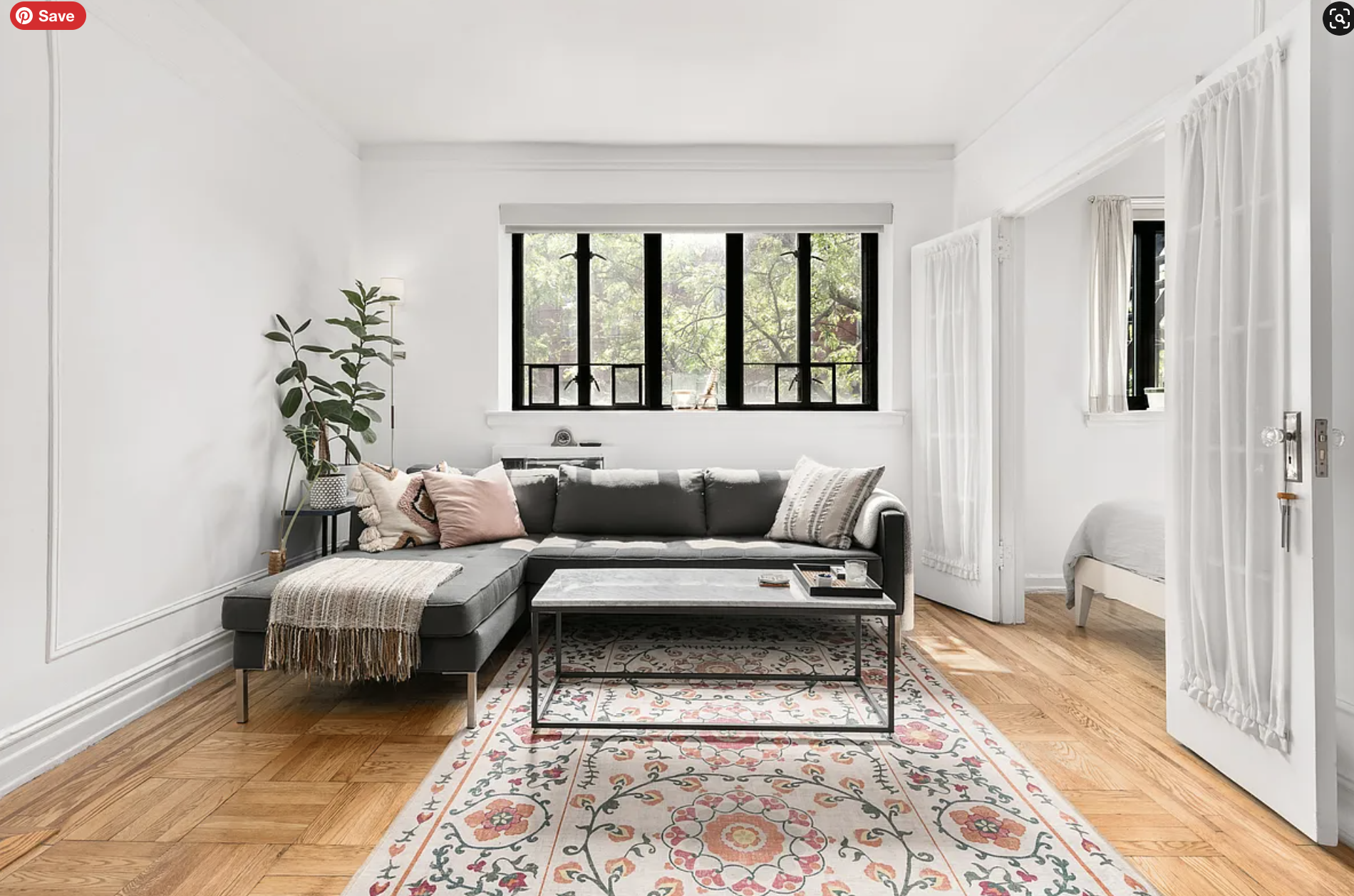 Located in a 1930 Art Deco building, this renovated 650-square-foot one-bedroom, one-bath co-op is listed for $895,000. It has nine-foot ceilings, arched doorways, restored moldings, hardwood floors, a walk-in custom closet, chef's kitchen, breakfast bar, and automated window shades. The 46-unit building has a live-in super, a laundry, a bike room, and a video intercom.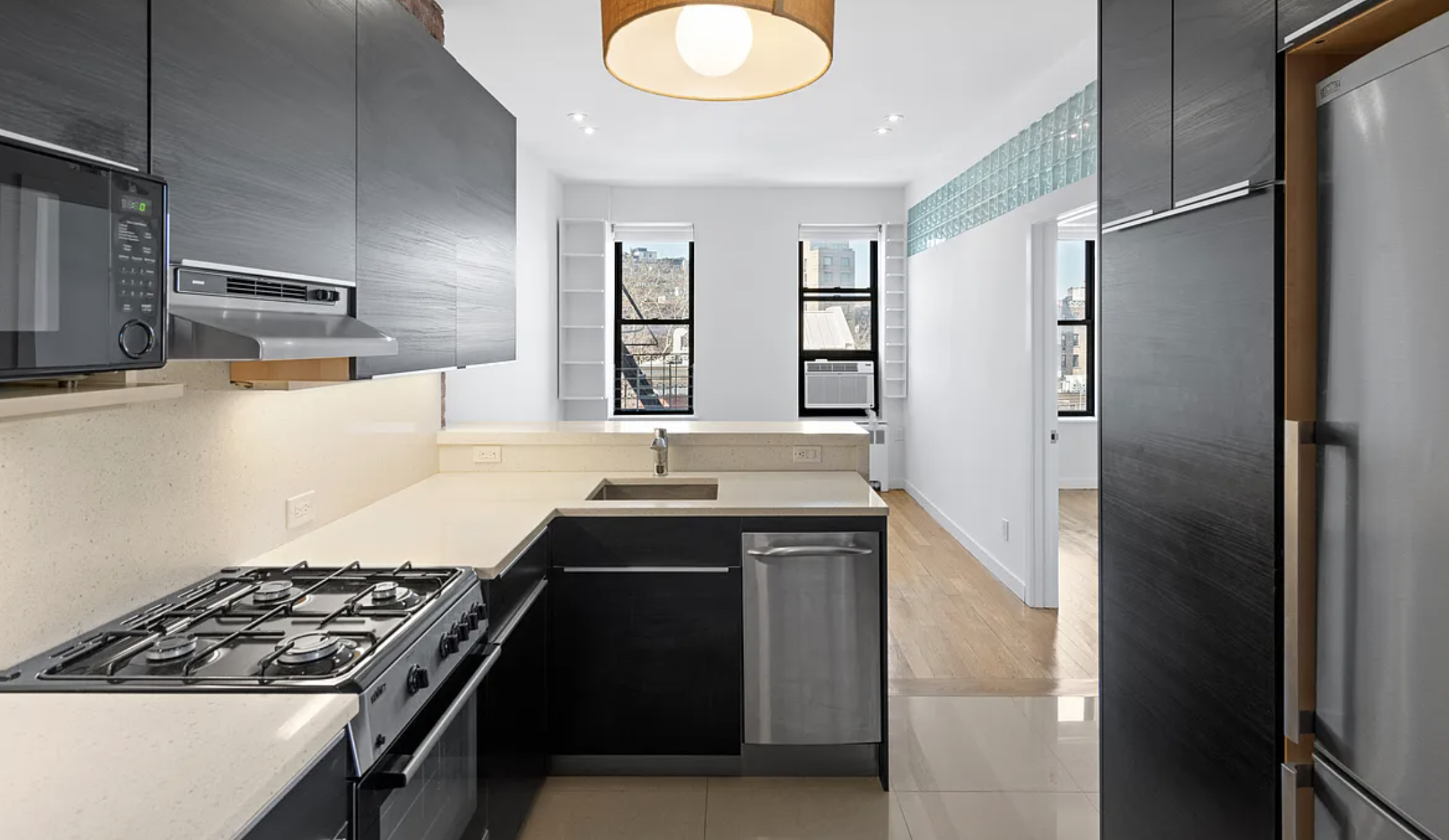 This one bedroom, one bath co-op is on the market for $775,000, reduced from $795,000. It has an open kitchen, hardwood floors, exposed brick, and a window and stand-in shower in the bathroom. The six-story, 23-unit building dates to 1920.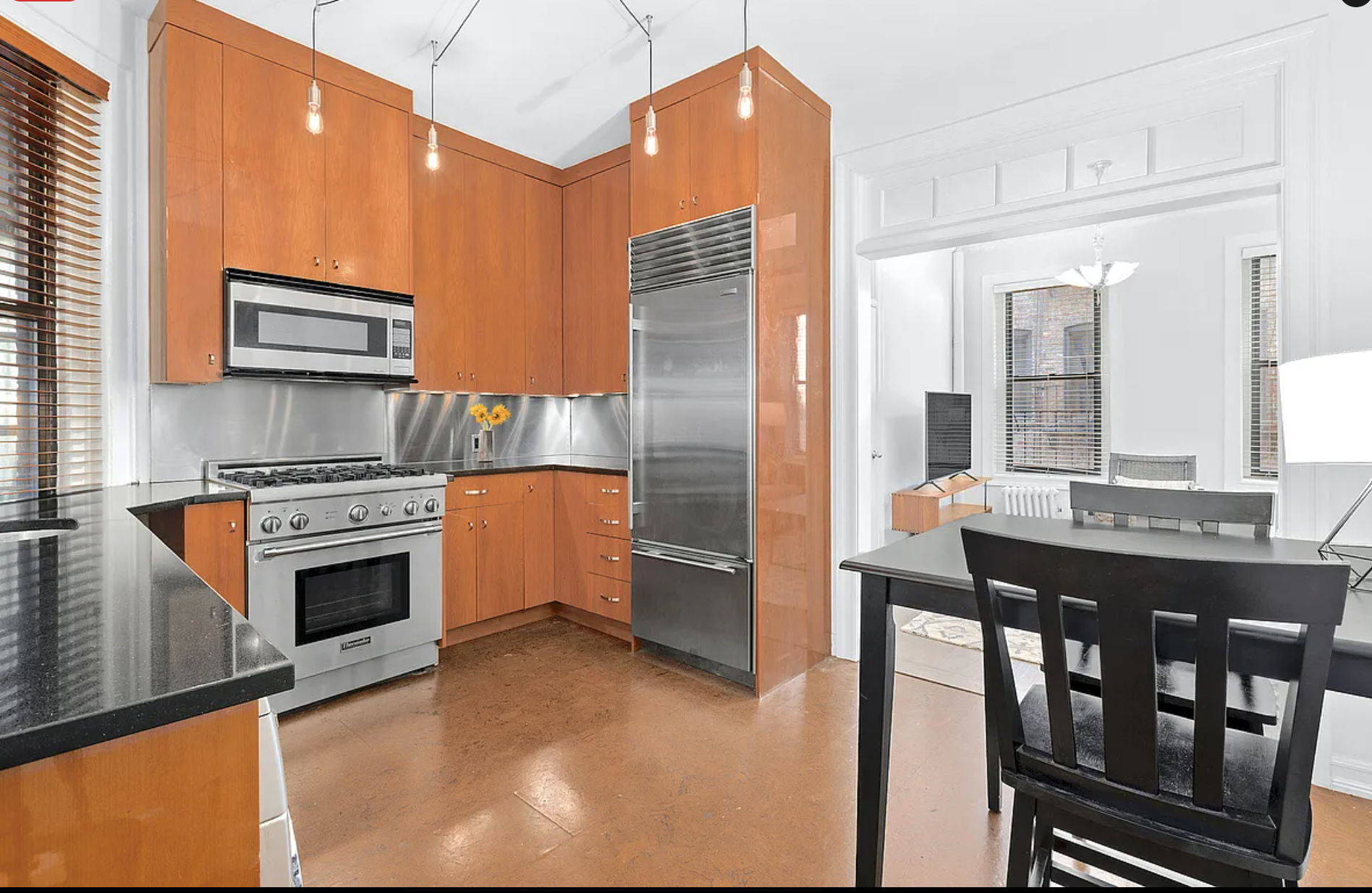 One of 38 units in a a seven-story 1910 elevator building, this two-bedroom, one-bath unit has city views, wood and cork floors, a tin ceiling in the living room, and an eat-in kitchen with high-end appliances and a washer/dryer. It is listed for $995,000.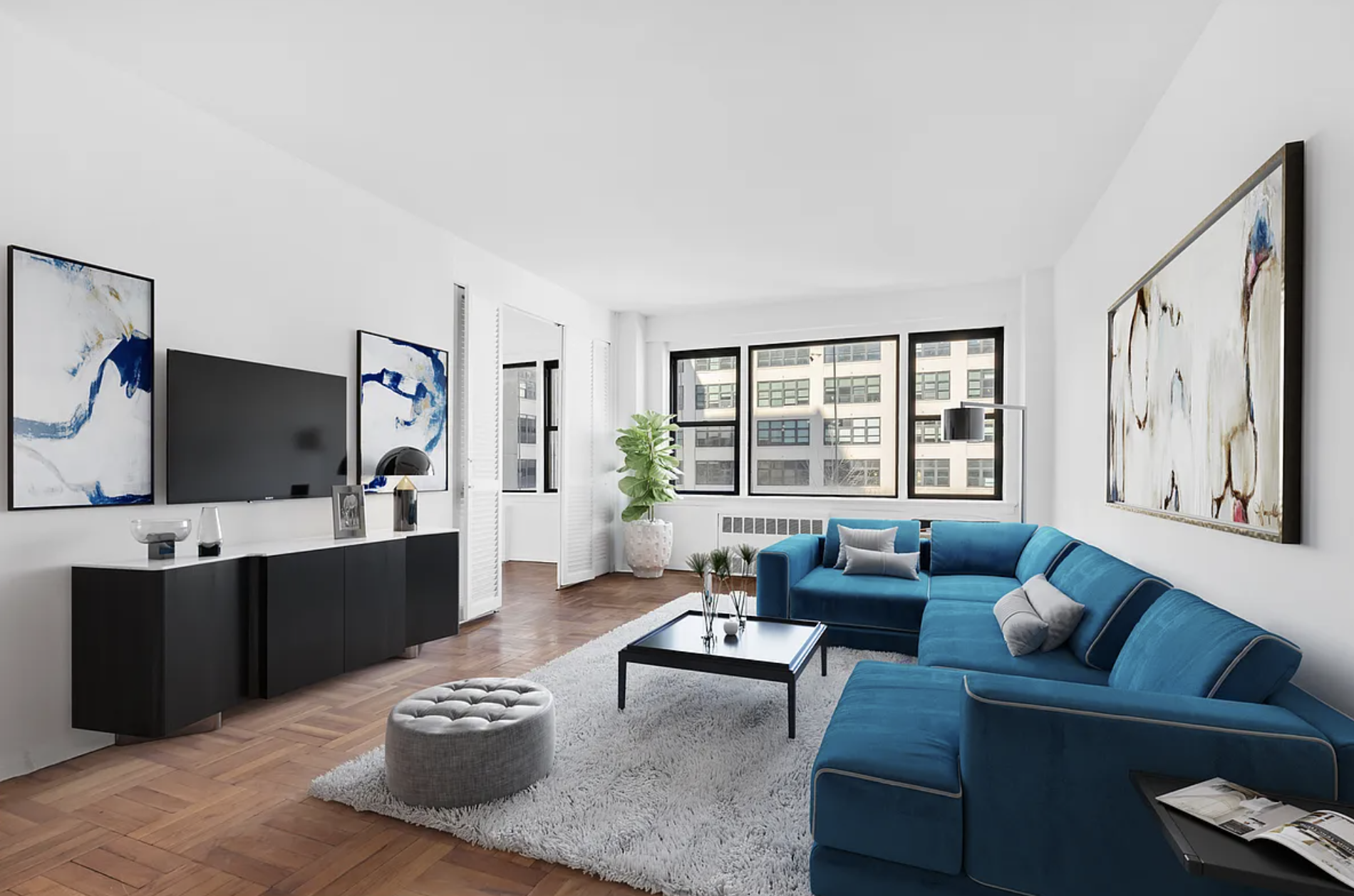 Originally listed for $850,000, this one-bedroom, one-bath co-op has had several price reductions and is now asking $750,000. The kitchen and bath require renovation, according to the listing. The 10-story building, which dates to 1959, has 57 units, a live-in super, laundry room, bike room, parking garage, and video intercom with cellphone access.
Nancy A. Ruhling is a freelance writer based in New York City.
Brick Underground articles occasionally include the expertise of, or information about, advertising partners when relevant to the story. We will never promote an advertiser's product without making the relationship clear to our readers.