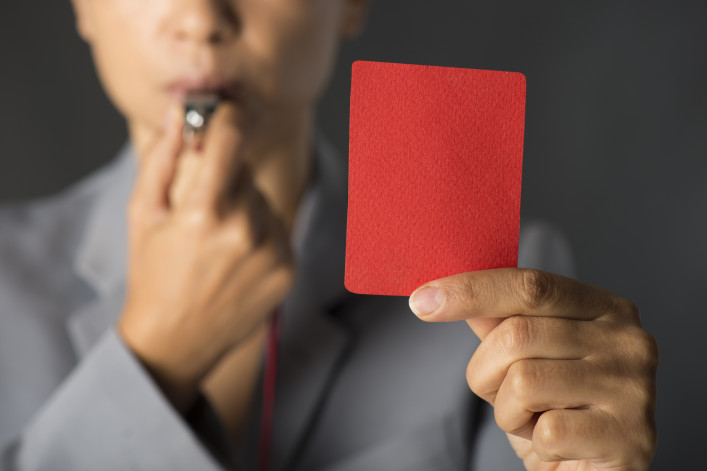 Navigating the world of New York City co-ops means facing all sorts of challenges, including laying bare your entire financial situation and surviving the much-feared co-op board interview. And then there are the rules. Every co-op has its own set of policies that spell out the code of conduct for topics such as moving furniture, guests, noise, and much, much, more. We quizzed brokers about New York City co-op rules that they've encountered that the average buyer may not expect—either because it is the buyer's first time at the co-op rodeo, or because the rule is, in fact, pretty weird.
"No phone conversations in the lobby. [It's] always tricky to politely ask potential clients and even brokers to step outside, especially when it's raining, snowing, or simply freezing."—Cynthia Jacinta Keskinkaya, broker, Douglas Elliman
"I've seen a lot of co-op rules that would surprise people. Some of the most memorable are restrictions on what can happen in the buildings' common spaces. For example, one co-op requires that residents carry their pets on their way from the building's front door to the elevator, and another banned the wearing of flip-flops in the lobby. Others restrict the length of time you can speak to building staff (i.e. no long chats with the doorman). I've also seen prohibitions on umbrellas and wet boots in the hallways, and even bans on welcome mats or any decorations on apartment front doors."—Rodrigo De Faria, Citi Habitats
"I think many people don't realize just how much control a co-op board can have over residents/shareholders. I know a friend who bought in a co-op, and in addition to the purchase price, she was forced to spend additional funds to upgrade all the windows in her unit, by decree of the board."—Jessica Kaufman, broker, Citi Habitats
"I think the thing that continually catches people off guard is the fact that they can't necessarily let their [adult] children live in a co-op apartment, which they own, while they're away. Children can stay in your apartment with you whenever you're there, but should you want to allow your child—college-aged, young professional or fully-grown—to live in the unit while you're out of town for some period of time, you will usually get a 'no' from the board, (unless that child is on the proprietary lease).
"Or, the board may instruct you to follow the sublet process—if they allow sublets at all—complete with application, interview and a fee (If there is a fee specified in the bylaws).
"Of course, when attempting to purchase in a co-op, the other continually surprising rule is that they can decline to interview you, or decline you after the interview, and they do not have to (and, usually will not) give a reason. We all know that going in, but when it happens it's still quite hard to swallow."—Laurie Gilmore, Compass
"Some buildings require a flip tax to the board of 2 percent (or more) of the purchase price to be paid by buyer—nuts!  First of all, buyers don't usually pay a transfer tax. Secondly, on a $2 million ticket price, this adds an extra $40,000 to the apartment's total cost. It can be tough to find a willing buyer [who] doesn't mind that little unpleasant surprise!"—Corlie Ohl, Citi Habitats
"I've also heard about a co-op in the hip Soho neighborhood that caters to artists and creative types who wanted to be sure that their residents were sufficiently talented before being allowed to buy into the building. It was their policy to screen who was living there—by vetting and approving—the quality of their creative work in a twist on the juried MFA exhibit."—Rodrigo De Faria, Citi Habitats
Brick Underground articles occasionally include the expertise of, or information about, advertising partners when relevant to the story. We will never promote an advertiser's product without making the relationship clear to our readers.