Ask an Expert
How does a debt-to-income ratio affect your mortgage rate?
The ratio is the total of your monthly expenses divided by your gross monthly income
A lower debt-to-income ratio gives you access to loans with better terms
DTI requirements for NYC co-op buyers are usually about 22 to 24 percent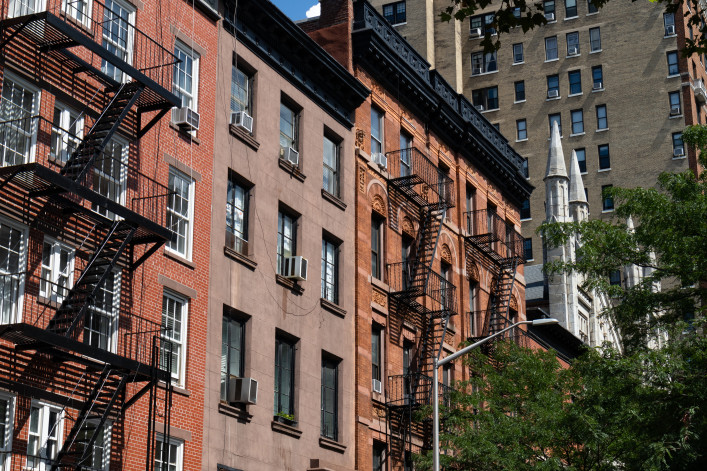 How does your debt-to-income ratio affect your mortgage rate?
Your debt-to-income ratio—the total of all your monthly expenses divided by your gross monthly income—is one of several factors that impact your mortgage rate, our experts say. Your debt-to-income ratio (DTI) determines the loans you can get and a higher DTI generally means you won't get access to loans with lower mortgage rates.
"The better programs have thresholds with lower debt-to-income ratios. And better programs translate into better rates," says Kevin Leibowitz, a mortgage broker at Grayton Mortgage.
Impact of DTI on buying choices
In New York City, co-op boards have their own DTI requirements for buyers, usually 22 to 24 percent. "Co-ops are usually stricter than banks when looking at DTI," says Deanna Kory, a leading agent at Corcoran. 
Of course lenders are also assessing your financial viability. "Every bank has guidelines with regard to the maximum debt-to-income they allow in order to approve a loan," says Melissa Cohn, regional vice president at William Raveis Mortgage.
When you're shopping for a mortgage, a loan officer or mortgage broker will offer you a rate based on your borrowing profile. This includes your credit score, your down payment, whether you're buying a condo, second home, or investment property, and whether the mortgage is a cash-out refinance. "All these factors are layered on top of each other and it becomes a decision-tree matrix," Leibowitz says. 
Many lenders will allow for DTI ratios up to 50 percent but the terms available for the loans with a higher DTI are typically worse than those with lower DTI ratios. "Many adjustable and most jumbo lenders cap the maximum DTI at 43 percent in order to qualify," Cohn says. If you are financing more than 80 percent and applying for private mortgage insurance (PMI), Cohn says the cost of the PMI increases with a higher DTI. 
"Higher DTI might require higher down payment to fit the parameters of loan policy for approval," says Ryan Greer, senior vice president at National Cooperative Bank (a Brick Underground sponsor).
Put another way—if you have a small down payment, a low credit score, and a high DTI, Leibowitz says, "either the programs are going to disappear or the programs that are available come with worse terms."
For example, let's say a condo buyer has a low credit score and a high DTI and they are putting 50 percent down on a $500,000 apartment. That's not necessarily a bad loan for a lender, Leibowitz says. A buyer is unlikely to default on $250,000 of equity or cash they've just put down.
However, a higher DTI might rule out access to a loan with a better rate, Leibowitz says.
How to improve your DTI
One of the best ways to improve your DTI ratio is to limit or pay down any consumer-related debt. This might mean paying off your credit card debt, delaying a big purchase, holding off on a leasing arrangement for a new car, or setting up a loan repayment program for any student debt.
Brick Underground articles occasionally include the expertise of, or information about, advertising partners when relevant to the story. We will never promote an advertiser's product without making the relationship clear to our readers.