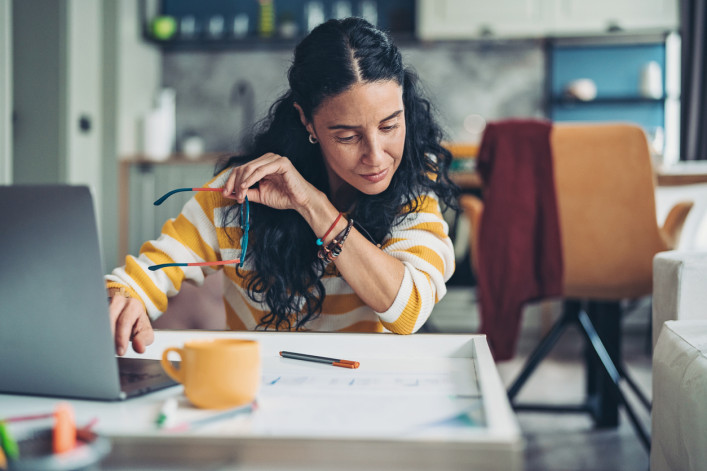 Private mortgage insurance, or PMI, protects your lender if you default on your payments. It's only necessary to have this type of insurance if you put less than 20 percent of the purchase price down and it is what allows you to have a down payment under 20 percent because the lender is insured against your possible non-payment. 
The insurance is there to reduce the risk for the bank, says Pat Lavell, vice president of mortgage lending at Guaranteed Rate. "If the borrower defaults on their mortgage and the property is foreclosed, then the lender can receive an insurance payment to offset the loss," he says. In other words, these are not protections for the borrower. 
Rates vary based on risk
The insurance only applies to conventional loans and the cost varies depending on the perceived risk of the loan and the down payment. "Three percent, 5 percent, 10 percent, and 15 percent are the standard intervals and the cost for this insurance will lessen with a larger down payment," Lavell says. 
Many New York City co-op and condo buildings ask buyers to put down at least 20 to 25 percent of the purchase price and many lenders require the same–so if you are meeting or exceeding these requirements, PMI payments won't be necessary. However, in some cases you might only be required to put 10 percent down and that means your purchase will include PMI payments on a conventional loan.
Lavell says almost all jumbo lenders require PMI as they would for a conventional loan. However, there are a few lenders willing to take a risk with no PMI required on jumbo loans. In these cases, however, you might expect to pay a higher rate to offset the lender's risk. 
The rate isn't affected by the type of property you are buying, whether it's a co-op, condo, or a single family home. However, one variable that will affect the cost of PMI is your credit score. "If someone putting 10 percent down has marginal credit, they would expect to pay a higher insurance rate than someone with a larger down payment or better credit scores," Lavell says. 
Payments and cancellation
If you take out PMI and over the years you increase the equity in your apartment, you will be able to cancel your PMI once the mortgage amount has been paid down to 78 percent of the original purchase price of the property. It will either be automatically canceled (if you're up to date with your payments) or you can request the cancellation.
Usually the payments—between 0.5 percent and 1.5 percent of the loan amount annually—are rolled into your monthly loan payments as part of your taxes and fees. Some lenders offer a larger payment to be paid at closing or a combination of an upfront payment at closing with monthly premiums. 
For National Cooperative Bank (a Brick Underground sponsor), if a borrower puts less than 20 percent down, the monthly PMI premium is included in the monthly mortgage payment.  "The premium is determined from the PMI company based on various risk factors," says Brittney Baldwin, vice president and loan officer at NCB. 
Alternatives to PMI
Your lender or mortgage broker will be able to talk you through alternatives to PMI. If you want 90 percent financing for a short period, Melissa Cohn, executive mortgage banker at William Raveis Mortgage, says an alternative is to take out a mortgage for 80 percent and a home equity line of credit (or HELOC) for the remaining 10 percent. "Then there is no PMI," she says, adding that once the home equity line is paid off, it remains an interest-free line of credit available to you for 10 years. 
There is another type of mortgage insurance—the Federal Housing Administration has their own insurance, referred to as a mortgage insurance premium, or MIP. This is used much less frequently in New York City. For starters, there are fewer FHA loans in NYC because it doesn't finance co-ops. In addition, many buyers require loans (either jumbo or conventional non-conforming loans), which are too big to qualify under guidelines set by Fannie Mae and Freddie Mac. 
Lavell points out that the Veteran's Administration does not require PMI for VA loans but they do not finance co-ops and will only finance VA-approved condos.
Brick Underground articles occasionally include the expertise of, or information about, advertising partners when relevant to the story. We will never promote an advertiser's product without making the relationship clear to our readers.