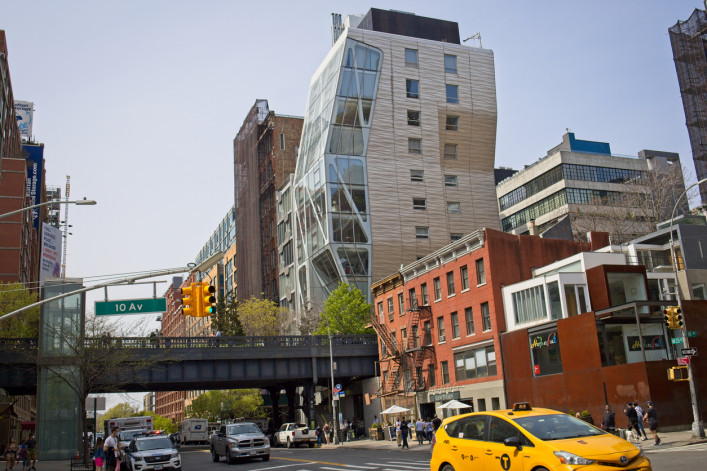 When you are buying an apartment in New York City, the deposit is the money you pay when you sign a contract. It's normally 10 percent of the purchase price. What's confusing for some buyers is that it can also be called the down payment, which is also the term for the money you put down when you close. 
Here's how the confusion arises: Let's say you are buying an apartment and are going to finance 75 percent of the deal with a mortgage. The other 25 percent is your down payment. A portion of your down payment, 10 percent of the purchase price, is typically due at contract signing as the deposit. You might also hear brokers call it the initial deposit or "earnest money." That's because it's money that shows you are earnest about the purchase. 
There are certain situations where this deposit at contract signing is lower than 10 percent and on rare occasions it might go above that amount. Increasing the deposit doesn't make your offer more attractive to a seller, says attorney Daniel Gershburg, president of Gershburg Law.  That's because for all practical purposes the deposit can be refunded based on conditions outlined in the contract and as Gershburg says, "the purpose of the transaction is not to fight over the deposit, it's to close," he says. 
The 10 percent deposit
Gershburg says in nearly all situations you put down 10 percent when you sign the contract to buy, irrespective of how much cash you are going to use for closing. In New York that's often a significant amount and if you're buying in a co-op you'll pay this before you get board approval. That can feel risky. What happens if you get rejected or you can't get the mortgage you need? Gershburg says the money is "refundable under certain conditions." 
Your contract will have contingencies that act as a get-out clause if particular situations arise. For example, if the deal is contingent on you getting approval from the board or getting a mortgage, then you will get the down payment back if those conditions are not met. 
Of course, every deal is different and if there's a rule, there's an exception. Gershburg represented the seller of a place in Bed Stuy where the transaction was complicated and would take more than six months to complete, much longer than a standard deal. In this situation, the buyer agreed to release deposits to the seller at three and six month intervals as a sweetener to make the seller more comfortable with such an unusually lengthy sale.
But in other situations a lengthy sale can result in a deposit of less than 10 percent. Craig L. Price, partner at Belkin, Burden, Goldman, is negotiating the sale of a multi-million dollar townhouse where the seller has asked to close in 2022. "Giving someone $800,000 to sit in a bank account for six months pending closing seems unnecessary—it's not a good use of the buyer's money," Price says. In this situation the deposit will be closer to 5 percent. 
New development is different
When you're buying in a new development you may find there are a series of deposits. Price says sometimes sponsors require buyers "deliver multiple deposits based on threshold events that take place in the process." 
Shaun Pappas, a partner at Starr Associates, says the standard deposit on an apartment in a new development is 20 percent, and you'll typically be asked to put 10 percent down and then 10 percent when the offering plan is effective.
Pappas is sometimes able to negotiate it down to 10 percent and 5 percent but he says, "Sponsors want you to have more skin in the game than just 10 percent, especially knowing that most loans are 80 percent—they want to know that you have that 20 percent with them." 
The leverage in a down payment
If a buyer is being "overly aggressive" in a bidding war, Price says they may want to distinguish themselves with a 20 percent deposit in a resale situation, but Gershburg says it really doesn't move the needle in their favor.
That's because the money that is put down when the contract is signed goes into the attorney's escrow account. "For all practical purposes, if there is a dispute, the seller does not take the 10 percent," Gershburg says. The attorney must give notice and the seller's attorney then has to respond and there's a risk you could end up going to court.
"If you're in court, you can't sell the place," Gershburg says. He concludes there's no benefit to the seller to recouping a deposit when they have to pay attorney's fees, and at the end of it all they still haven't sold their apartment.
Going through the courts on this issue could take two or three years to get resolution. It could also involve liens on the building that would complicate any sale. It all depends on how you negotiate the terms and conditions of the contract, says Price and one workaround is "to have language that provides that in the event of default—and a dispute over the deposit—that dispute would not allow for the buyer to place a lien."
So how does a buyer use the deposit to make themselves more attractive to a seller? Gershburg says the deposit isn't the answer. Instead they will want to "increase the cash they bring to the table to close and decrease the financing they are using, if any." 
So if you'd planned on putting 20 percent equity in the apartment but can stretch to 30 percent, that additional 10 percent can make your offer stronger. That's because if the bank needs to provide less money there's more chance they'll be able to approve your mortgage. So the more cash on the table, the stronger the offer. 
Brick Underground articles occasionally include the expertise of, or information about, advertising partners when relevant to the story. We will never promote an advertiser's product without making the relationship clear to our readers.