Buy
What can you afford to buy in New York City real estate? Here's how to calculate your bottom line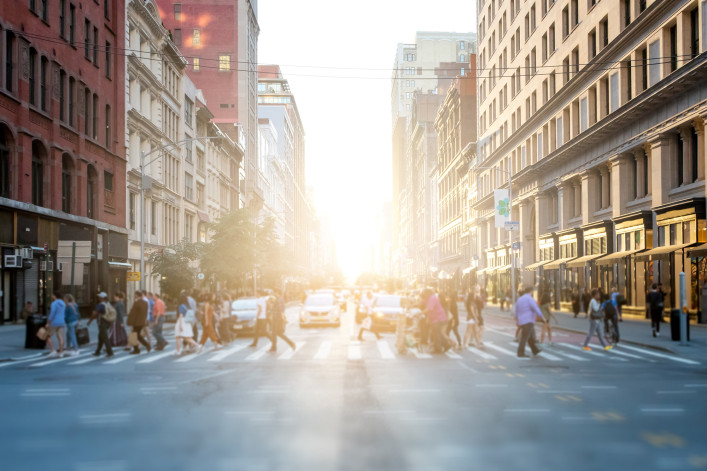 Determining how much you can afford to spend on a condo, co-op or townhouse in NYC isn't as easy as simply looking at your paycheck and your savings account.
"You'll need to calculate how much you can afford for a down payment and what you will need for monthly carrying costs, as well as how you will pay the closing costs and whether you have enough money left over to pay your expenses," says Robert Doernberg, senior managing director at Corcoran's East Side office. "We walk people through this analysis all the time. Then we help them find the property that is the best fit for their financial situation and budget, which are often two separate things."
First, calculate your debt-to-income ratio
Your debt-to-income ratio shows how much debt you can afford on a monthly basis. Debt includes credit card, student loan, and child support payments but doesn't include living costs like utilities and groceries. Income includes investment income, but depending on the building or lender, often will not take into account fluctuating amounts like bonuses.
"You can calculate your debt-to-income ratio by dividing your monthly debt payments by your monthly gross income. For example, if your monthly debt is $2,750 and your gross monthly income is $8,000, your DTI is around 34 percent," says Doernberg.
Your debt-to-income ratio matters when it comes to getting a mortgage and being approved by a co-op board.
"As a general rule, lenders as well as co-op boards don't want to see housing costs exceed one third of a buyer's gross income," says Anthony Morris who leads a team of brokers at Corcoran and who frequently works with first-time buyers, as well as buyers from outside New York who are looking for second homes or investment properties here.
Co-op boards often have stricter debt-to-income standards than banks: The maximum debt-to-income ratio to qualify for a mortgage loan will vary depending on the bank or lending program but the number is generally around 43 percent, whereas most co-ops want to see a debt-to-income ratio of around 25 to 30 percent.
"The building may require something and the bank could require something different. It's good to go by what the building requires," says Lauren Bennet, a broker with Corcoran.
What you need for a down payment
Every building is unique and has different requirements for the down payment. Many condos require 10 percent of the purchase price but that figure can be higher. For example, says Bennett, "if you're getting a mortgage and no units have sold in the same price point, a bank may require more down from buyers," says Bennett.
Co-ops, which are generally more affordable than condos, usually require higher down payments than condos. About 20 to 30 percent is common, though some require 50 to 60 percent of the purchase price, and a few rarified buildings demand all cash.
Monthly carrying costs
In addition to your mortgage payment, you'll need to make sure you can afford your monthly carrying costs. (In a co-op, the monthly maintenance fee includes property taxes as well as the costs of running the building. In a condo, monthly common charges include only the costs of running and maintaining the building; you'll pay property taxes separately.)
The expenses of running a building can vary dramatically. One building might have a virtual doorman and no amenities, while another might have a swimming pool, a full-time doorman and white glove elevator service.
"That all costs money. I draw up detailed spreadsheets where my clients can look at the pluses and minuses of each building. That way it's easier for them to itemize and maybe see what is appropriate for them," says Bennett.
Closing costs and leftover funds
When apartments change hands in New York City, there are various taxes and fees associated with the deal. These are called closing costs and can run to tens of thousands of dollars. For buyers, they generally amount to 2 to 4 percent of the purchase price.
Usually, boards will also want to see that you have at least two year's worth of monthly costs in cash, bonds and stocks after you close. This is called post-closing liquidity. This is more common in co-ops but it's still a good rule of thumb to have the money available so you can cover the monthly payments.
Match your budget—and financial circumstances—to the right building
The local knowledge of an experienced broker—who can, for example, introduce you to buildings that put more emphasis on income than high down payments—will make your buying process significantly easier.
Bennett, for example, specializes in property in Western Queens, including Long Island City, Astoria and Sunnyside.
"I know all the buildings and all the doormen, and I've done deals in most of the buildings in the neighborhood," says Bennett. "I have a very clear understanding of the inner workings of the buildings and what they are looking for on different applications. I know immediately where to take clients because I know exactly where the building price points fall historically."
Likewise, Morris says his expertise is in "knowing where your money will go the furthest towards your ultimate real estate goals."
Trying to figure out how much you can afford to buy in New York City—and where to find it? Speak to an agent at  www.corcoran.com today.
Brick Underground articles occasionally include the expertise of, or information about, advertising partners when relevant to the story. We will never promote an advertiser's product without making the relationship clear to our readers.