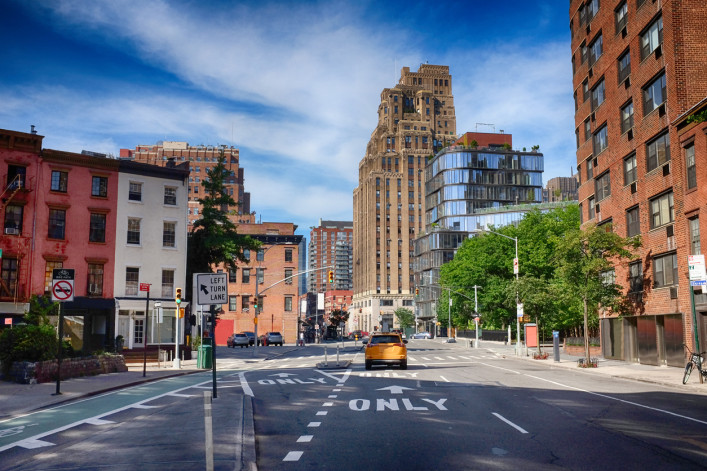 Many New York City buyers are facing delays trying to close because management companies and lenders are overwhelmed by a torrent of deals. The holdups are not just aggravating and stressful—they are creating costs that sting a bit.
Delays along the way to the closing table mean that buyers are getting white knuckles about their mortgage commitment letters. These spell out conditions for loans, essentially locking in a rate for a set period of time. Banks will typically charge a fee to extend the rate lock before it expires. For other buyers, delays may mean having to pay for temporary housing or extend a lease.
Part of the problem is the unexpectedly swift rebound for the NYC sales market—which is hitting new heights: Manhattan buyers signed a record number of deals in April, totaling more than $3.5 billion. May deal volume was close behind at $3.364 billion—both months beat the previous record of $3.361 billion set in July 2014, according to data from UrbanDigs. That volume of deals is swamping management companies. They are struggling to get questionnaires filled out, which buyers' attorneys need to make sure buildings are in good financial shape.
The risk of a shorter-rate lock
Buyers can go with a 30-day rate lock, which offers a lower cost than longer locks, which are available for 45, 60, and 90 days. Longer locks are more expensive and come with fees because lenders' interest rate risk increases over time. But a safer bet may be to go with a longer lock.
"We do not have issues with rate locks in New York as we are able to do 60-90 day rate locks in most instances," says Brittney Baldwin, vice president of National Cooperative Bank (a Brick sponsor). "We do not charge an extension fee—we cannot if we do not disclose one on the loan estimate," she says.
Even without the current slowdowns, 30 days is a tight schedule.
"It's dangerous to lock dates on a short-dated contract. My preference is to do 45 days when the contract says we're closing in 30 days—or we wait awhile to lock in the rate," says Kevin Leibowitz, president and owner of Grayton Mortgage. "Extra days are insurance for things going late." Even when a borrower is ready to close, finding an opening for all the parties who need to be at a closing can take a week or so, Leibowitz says.
Extending a mortgage rate lock
Buyers who need an extension for their mortgage rate lock face a cost of one to two basis points a day (a basis point is equal to 1/100th of 1 percent, also written as 0.01 percent or 0.0001). On a $500,000 mortgage, two basis points for 10 days costs $1,000, 20 days would cost $2,000, and so on.
"Purchasing is stressful and New York closing costs are monstrous, so having to spend this money never makes anyone happy," Leibowitz says. But he points out that for an apartment that costs $1 million, adding a couple thousand is not going to stop a buyer.
Most buyers who need a rate lock extension these days are paying from $1,500 to $2,500, says Kobi Lahav, director of sales at Living NY. However, they may have to do it twice, he says.
An even pricier consequence of a closing delay? Losing your lower mortgage rate. Lahav told Brick that he has a client who was very close to getting his mortgage interest rate changed from 2.67 to 3.2 percent.
For $3 million purchase with 30 percent down, the higher rate would mean paying an additional $7,000 per year. "Over the life of a 30-year mortgage, it's another $215,000 of payment," he says.
Lenders do on occasion extend rate locks without fees. It happened to a buyer client of Bianca Fields and Evan Osur, agents at Living NY, who had her significantly-below-ask offer accepted on an Upper East penthouse with a private roof deck. Her interest rate was 2.8 percent.
"She was excited at the prospect of securing a well-priced apartment at a well-priced rate lock," Fields says.
But she was also tripped up by the delays plaguing buyers today.
"For our buyer, it came down to the wire. Her rate lock was set to expire and she didn't want to be subject to the market rate," she says. Luckily for the buyer, her lender, Wells Fargo, extended her rate lock at the same rate at no extra cost, he says.
But the buyer had other expenses to deal with. She had to "cover her monthlies for far longer than she would have liked. That's an extra month of needless rent," Osur explains.
The seller was also impacted: "He had to cover carrying costs on his co-op unit for far longer than he would have liked," he points out.
When you seek a rate-lock extension, you have to resubmit your financial documents again, so banks have the most up-to-date information, Fields says. Getting your credit pulled again can pose a risk to your credit score—and if your credit score drops, you may get a less desirable rate.
Sellers who are in the process of buying somewhere else also face some serious stress when closings are delayed. If they're depending on money from the sale to buy a new place—they may need to take out a bridge loan—this is a loan that "bridges the gap" between sales, but they come with steep interest rates and are only good for a short period.     
Some expenses are much smaller—but also annoying.
A buyer client of Doreen Fuentes, a broker at Douglas Elliman, is still waiting for her board package to be reviewed—it was submitted April 29th. The buyer extended her lease for an extra month ($2,200) then put her things in storage while she travels for work ($300 for storage plus moving expenses of $400).
"The buyer is currently in a hotel being paid for by her employer out of town, so she may need to fly back if board requests an in person meeting," Fuentes says. That will add additional costs, of course.
Too much of a good thing? That could be the best way to describe the current market—which just can't process all the deals in a timely way. It has brokers considering what may happen next.
"The market is so hot right now, a buyer might want to take advantage and sell their current apartment while they are buying a new one. The delay might mean that the buyer is buying an apartment in an up market and then has to sell his own apartment in a market that is not as good," Lahav says.
Brick Underground articles occasionally include the expertise of, or information about, advertising partners when relevant to the story. We will never promote an advertiser's product without making the relationship clear to our readers.