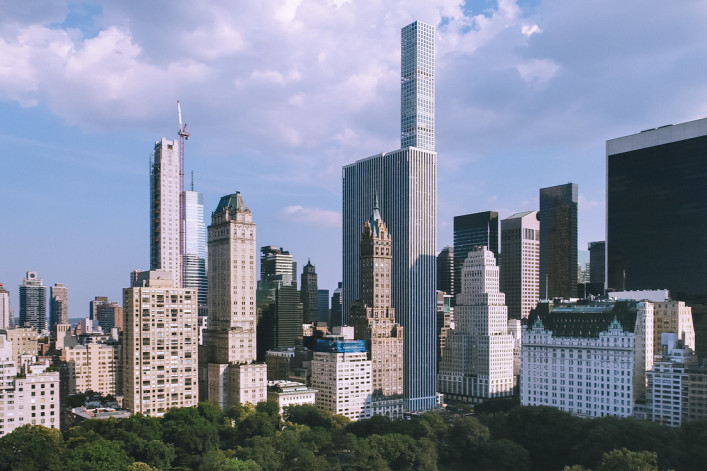 New York City buyers are contending with serious, nerve-wracking delays in getting questionnaires and closing documents and having their board applications reviewed, making the process of closing on an apartment even more of a white-knuckle experience than usual.
Many brokers that Brick spoke to say the backlogs are occurring because building management companies are swamped by a sudden surge in sales. Adding to the logjam: Some firms may be understaffed as a result of cutbacks during the pandemic, or have staff working from home—where they lack high-speed printers necessary for long documents (because some real estate transactions are still very old school).
"What used to take a few days is now taking over a week. It's not their fault, [management companies] are doing what they can, but there just isn't the manpower to handle the rate at which things are coming in," says Erin Wheelock, an agent at KWNYC.
It's not just an issue of time, but money, because a lot can go wrong when there are delays along the way to closing. If you're a buyer who has just found a place you love—here's what you need to know about competing bids, protecting your deposit, and locking in your mortgage rate.
Impact on due diligence
Interruptions in the buying process highlight how the NYC real estate market is unique: Due diligence is done by your lawyer before you go to contract. Your lawyer does this for you by making sure your building is in good financial health. To do this, he or she needs the questionnaire—a form typically filled out by a building management company. For a condo building, for example, it would explain what the common charges are, whether there are plans to raise them, if there are any current assessments or renovations expected.
Wheelock says that for a unit in a co-op building where it usually takes three days to get a questionnaire "we waited nine days. We couldn't go into contract until the attorney reviewed the contract questionnaire."
Why is that such a big deal? Because it "leaves sellers open to taking new offers," she explains.
In other places, once there's an accepted offer, you are locked in. Here in NYC, even if you have a contract in hand—even if you sign your contract—it's not a done deal until the seller signs their contract. So if you can't even sign your contract you're even more of a sitting duck—especially because sellers sometimes send out more than one contract to get a better offer.
Wheelock has some advice for buyers: Consider apartments in buildings with smaller management companies that only oversee a few places—they may be working quicker. Or look at new construction—where you are buying directly from the developer and can gain some control over your timeline. (You won't gain complete control; financial institutions are also slammed by the surge in sales, she says.)
Risking a low mortgage rate
For a client of Bianca Fields and Evan Osur, agents at Living NY, it took eight weeks to get a co-op application approved, instead of the usual few weeks, and almost cost their client.
"The delay put a lot of risk and stress on our buyer because she was weeks away from her mortgage commitment deadline. If management didn't turn their approval around in time, our buyer would risk losing her lower mortgage interest rate and having to start the underwriting process all over again," Fields says.
Just in case, the brokers prepared for a worst-case scenario.
"We had our client resubmit all new paperwork to her mortgage broker, in case she had to undergo an underwriting process again," Osur says. Fortunately, that step wasn't necessary.
Kobi Lahav, director of sales at Living NY, says the danger is not specifically the clock running out on the mortgage commitment letter, which is usually good for up to 30 days and can be reissued, but losing the interest rate lock.
"I have a client now that was very close to getting his rate changed from 2.67 to 3.2. That's a major change on a 30-year fixed mortgage," he says. Banks are not very eager to extend the rate lock without a fee.
"I just had two clients who had to pay for rate-lock extensions because of closing delays that were out of their hands. I usually try to get the bank to waive this fee but it's getting harder, especially post-Covid, when banks are eager to increase their incomes. Rate locks are a great way for a bank to generate extra revenue in a market that has closing delays across the board," he says.
Protect your deposit
Both Lahav and Fields say buyers who are using financing should have a mortgage contingency clause to protect their deposit—even if this makes them unattractive to some sellers. (One exception would be if you have your heart set on a very competitive neighborhood—like Park Slope, which is currently seeing bidding wars, Fields says. There a buyer might forgo a financing contingency in order to stand out from the pack.)
Anecdotes about frustrating waits for NYC buyers abound. Elizabeth O'Neill a broker at Warburg Realty, says she submitted a package before Thanksgiving and was only given the green light to close around the end of March.
"We checked in on it and the package was submitted on the day it was due but was not even opened by the managing agent for at least a month. We also got a contract signed in one building where the managing agent was so completely uninterested and incompetent that we had to have our seller get really involved," she says.
The backlog also extends to co-op board interviews, says Andrea Wernick an agent at Warburg Realty. "Co-op boards are taking much longer to approve and close my deals because there are so many applications on the table for them to review," she says.
Covid staffing levels
Parisa M. Afkhami an agent at Warburg Realty, says that because of furloughs and remote work, buyers can expect delays to be the norm for a while.
"I don't think we will get back to 'normal' timing on closings until 2022 when hopefully more employees return in-person and things reset," she says.
Doreen Fuentes, a broker at Douglas Elliman, has a buyer who is in a kind of limbo, waiting for her board package to be reviewed—it was submitted April 29th. To cover herself while she waits, the buyer extended her current apartment lease for an extra month and will travel for work first two weeks of June and put her things in storage.
"We probably won't get board approval until early June if the board members move quickly," she says. Her plan is to keep on top of the bank to see if they can extend the rate, she says.
Even with so many headaches, she says, all parties have been "pretty understanding," she says.
"The business has shot up while staffing is at Covid levels," she says. "I have never seen delays like this before."
Brick Underground articles occasionally include the expertise of, or information about, advertising partners when relevant to the story. We will never promote an advertiser's product without making the relationship clear to our readers.