Buy Curious
What to know about buying a Hamptons hotel condo or co-op as an investment property
You can find studio, one-, and two-bedroom investment properties for less than $1 million
These resorts have on-site management offices that handle all aspects of the rental program
A good gross income average for a one-bedroom unit with water views is about $35,000 a year
If you've ever thought about purchasing a summer place or investment property in the Hamptons and its environs but couldn't swing the steep price tag, there just might be a way to live the dream—you can buy into a hotel condo or co-op, which are numerous in this area and can be a fraction of the cost of a single-family house.
That's important to know because home prices in this stretch of paradise are at an all-time high—the average sales price reached $3.1 million, according to a first-quarter market report by Douglas Elliman, up nearly 18 percent over this time last year. To put that figure into perspective, the Hamptons is now (on average) over $1 million more expensive than Manhattan. What's driving the sticker spike? Low inventory and continued high demand—it seems the wealthy are impervious to rising interest rates and economic uncertainty. 
On the bright side, the median sales price was $1.36 million, down almost 3 percent from first quarter of 2022, with the high end of the market driving the surge (where the average price is more like $16 million.)
Being able to cough up enough money may not be the only consideration, however. A vacation investment property can be a lot of work: You need to find renters and maintain the property—not always an easy feat when you don't live nearby. 
With a hotel condo or co-op, you essentially own the apartment and you (or anyone who rents your place) can enjoy the hotel's amenities as well as housekeeping and other hotel services and activities. A management company will rent the property out for you so you can be as hands-off as possible.
---
[Editor's Note: A previous version of the article ran in July 2019. We are presenting it again here with updated information for May 2023.]
---
In this week's Buy Curious, Florence Costello of Martha Greene Real Estate and James Keogh, Justin Agnello, and Hara Kang, known as the Atlantic Team of Douglas Elliman, tell you everything you need to know about purchasing a place in a condo/co-op hotel in the Hamptons area, including where to find them, how much you'll be shelling out each month, and if you can expect to see a return on your investment.
The question:
I've heard that a condo/co-op hotel in the area might be a good option as a low-key investment property but don't know much about it. Does that ring true? If so, can you tell me more? 
The reality:
If you want to own an investment property in the Hamptons area, but don't want to do any of the work typically involved in property ownership, a condo/co-op hotel could definitely work for you.
You don't need to clean or change the sheets after your renters leave. Someone else will be charged with finding new renters so that you can make money on your property when you're not using it. And you'll be able to sit back, relax, and watch it all unfold from afar.
"I can't think of any cons to doing this," Costello says.
What are the sought-after condo/co-op hotels?
Montauk Manor (which Costello represents) is a very desirable destination in Montauk, according to the Atlantic Team. The views are phenomenal, the staff and management is world-class, and the overall ambiance is delightful, they say. Amenities include indoor and outdoor pools, a day spa, an exercise room, tennis courts, an Italian restaurant, a driving range, and a putting green. 
Also in Montauk is The Surf Club, which offers rare one- and two-bedroom duplexes with ocean views. The club has a heated outdoor pool, fitness center, direct beach access, free parking, outdoor movie nights, and yoga and Pilates classes.
The Beach Plum Resort, another Montauk locale, also offers direct beach access, as well as a heated pool, complimentary wifi, and barbecue grills. There are even play areas for kids, making it a great option for families.
Direct beach address, a heated pool, sauna, fitness room, and tennis courts are on deck at The Beachcomber Resort at Montauk.
Dune Resorts owns several properties in the Hamptons, with two in Montauk: the Atlantic Bluffs Club is a co-op community within walking distance of the beach and town of Montauk; Ocean Colony, a beachfront co-op resort where the units are separated and the complex, offers two tennis courts, a large private beach, and clubhouse with ping pong and table games. Other Dune Resort properties include Windward Shores, a year-round resort consisting of 45 townhouse-style apartments situated along the Napeague Stretch between Amagansett and Montauk with two tennis courts and cabana service on the private beach with lounge chairs, sun umbrellas, and towels; East Hampton House, situated on five acres of manicured lawns; and The Hermitage, a seven-acre resort with studios and one- and two-bedroom condos plus seasonal features counting two tennis courts, cabana service on the private beach, and on-site parking. All Dune Resorts' properties have heated pools and high-speed wifi. Be sure to check its portfolio of investment opportunities, which is updated frequently. 
Another popular spot in Amagansett is The Ocean Dunes, an oceanfront co-op resort with a heated outdoor pool and private beach access.
How do you rent out a hotel condo/co-op?
"The building takes care of it all," Costello says. In most cases, there's either an in-house or an outsourced management company that runs the entire rental process, meaning your work is done once you've purchased the property and placed it into the rental pool.
You may have the option to do the turnover and sourcing yourself, but it can be burdensome, according to the Atlantic Team.
Costello adds that in her experience with Montauk Manor, most people keep their properties in the rental pool for the summer season—which typically runs from early May to November—to maximize profits. In the off-season, the owners enjoy their spaces.
What can you expect to pay in maintenance?
Fees will vary from unit to unit and complex to complex. Many Hamptons-area resorts close for the winter months and therefore have lower maintenance fees.
If you buy in a complex that stays open year-round, you will have to factor in winter maintenance, which can be steeper thanks to the weather, according to the Atlantic Team.
A rough estimate would be total fees that range from $800 a month on the low end to over $2,000 a month on the higher end.
How big do these properties tend to be?
Most of the units at these condo/co-op hotels are studios and one bedrooms from 400 to 500 square feet.
But buyers in search of larger, two-plus-bedroom units need not despair. These can also be found at most of the resorts, though they will be harder to come by and significantly more expensive.
Can buyers expect to see a return on their investment?
A good gross income average for a one-bedroom unit with a water view that is used solely for investment purposes is about $35,000 a year. Once the maintenance fees and all other associated costs are factored in, an owner can still end up in the green, according to members of the Atlantic Team.
Costello adds that while purchasing one of these types of properties isn't as foolproof as putting money into a CD, "it will eventually pay for itself."
Do owners mingle with hotel guests? 
This too varies, but in most cases, the answer is yes—especially at amenity spaces like the pool and fitness center as well as the lobby and other common areas.
Some buildings separate residences from rentable hotel rooms, while others don't. If this is important to you, be sure to ask. 
Is it hard to get a mortgage for a unit in a condo/co-op hotel?
Unfortunately, yes, say our experts. As such, most people will need to pay cash for these types of properties.
And according to at least one loan officer, the reason for this is simpler than you might think. "We're not in the business to lend to hotels," she says. "We do residential lending."
But if the condo/co-op component of the property keeps its financials separate from the hotel portion, some banks will consider it.
Check out these condo/co-op hotels in the Hamptons/Montauk area: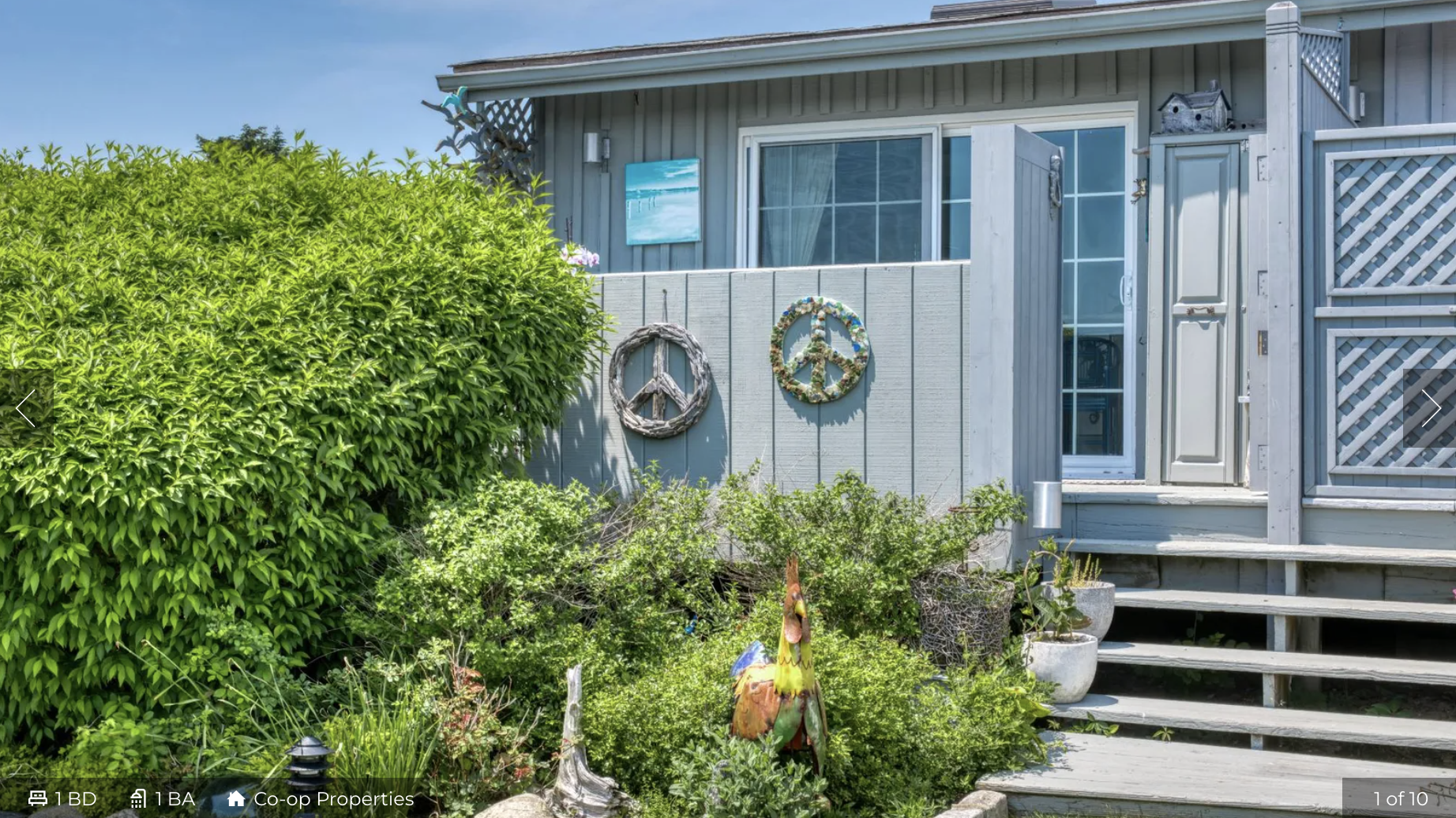 Asking $605,000, this recently renovated, one-bedroom, one-bath co-op in the Beach Plum Resort is a semi-attached cottage with a private deck off the living area overlooking the ocean. Community features include a BBQ on the private front lawn, a heated pool, and private beach. Pets are only allowed in the off-season.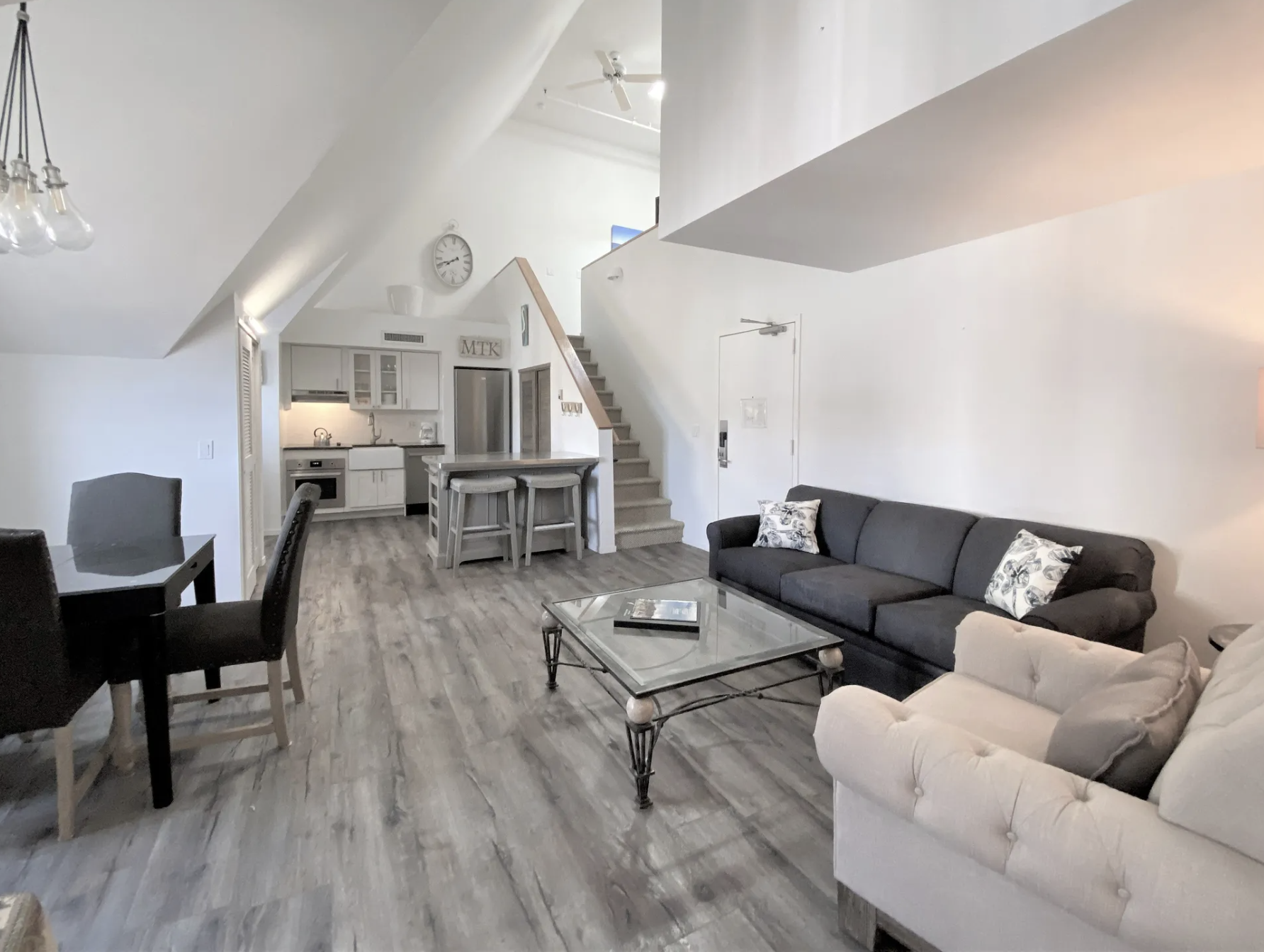 This 835-square-foot fourth-floor corner studio, listed for $455,000, has two full baths, an open kitchen with stainless-steel appliances, vaulted ceilings, ample storage, a walk-in closet, and views of Fort Pond and Navy Beach. Amenities at Montauk Manor include an on-site restaurant, indoor and outdoor pools, tennis and squash courts, and an exercise room.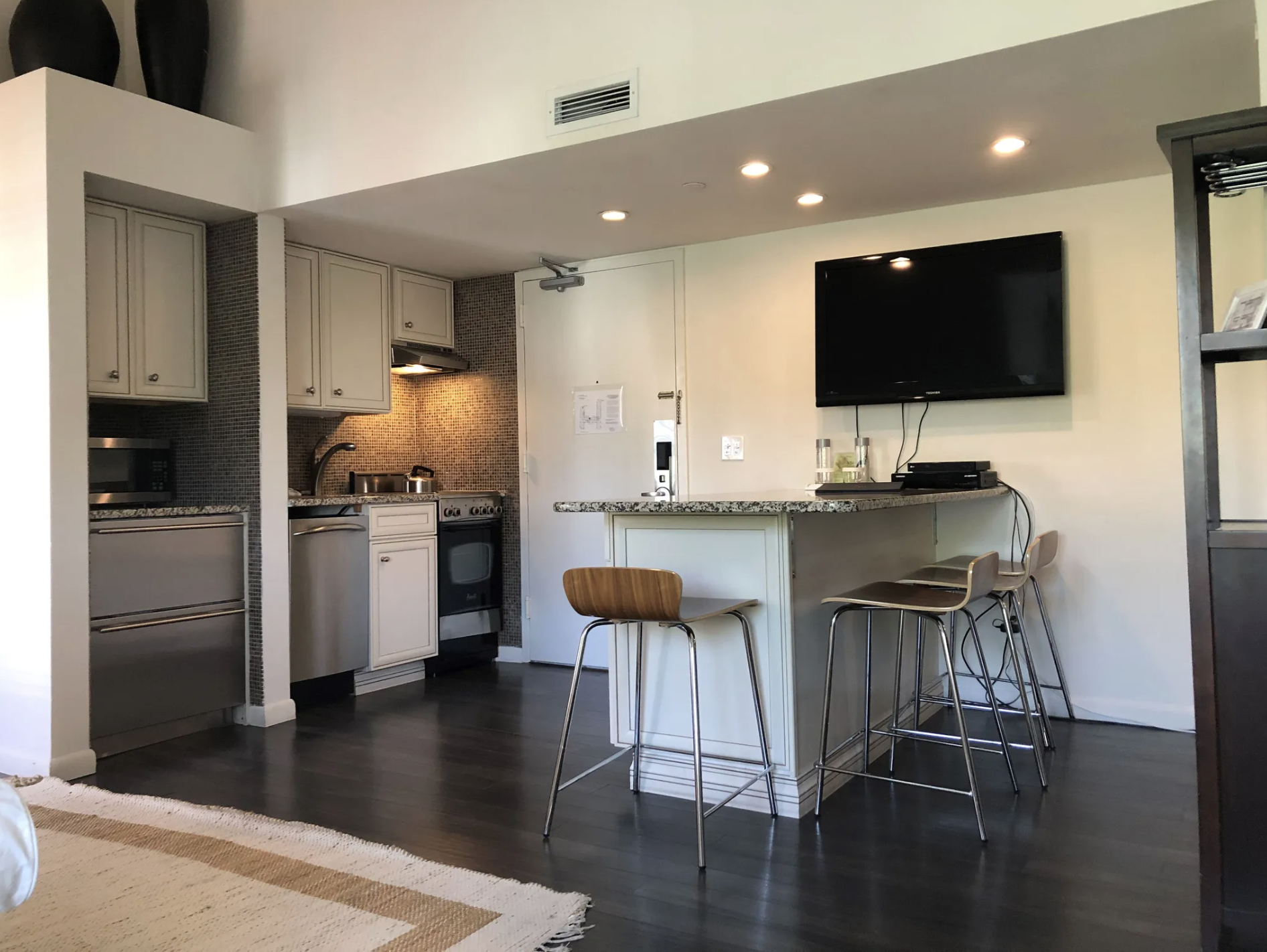 Also at Montauk Manor, this renovated two-bedroom, two-bath apartment has views of the interior courtyard. The master bedroom is on the first floor with a bathroom; the second bedroom is an open loft with a skylight and bathroom. The price has been reduced to $499,000 from $525,000.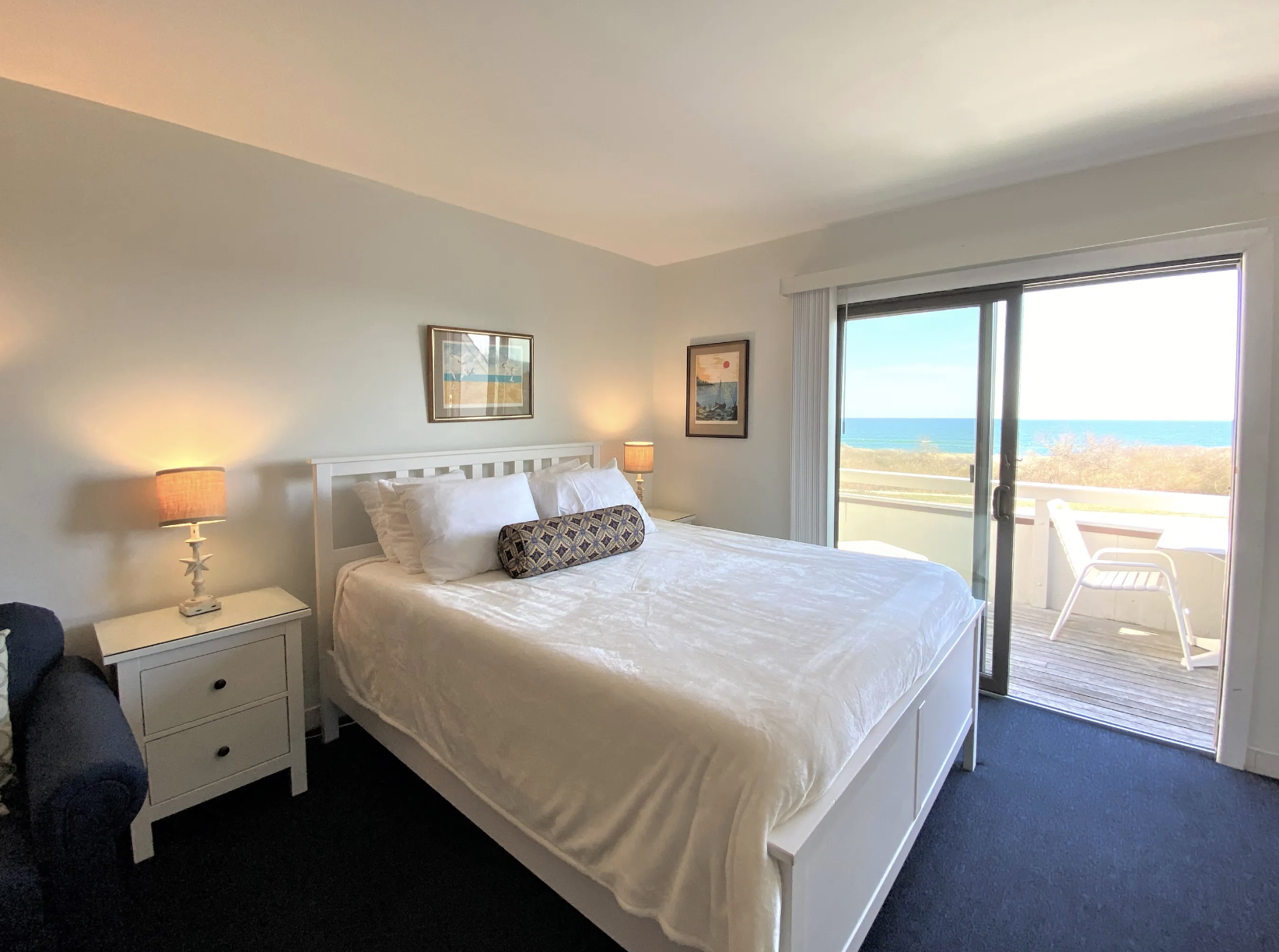 Part of The Beachcomber Resort, this mezzanine-level 400-square-foot studio with one bath, listed for $510,000, has a private balcony and ocean views. Amenities include a heated pool, tennis courts, ocean access, a gym with sauna, and parking.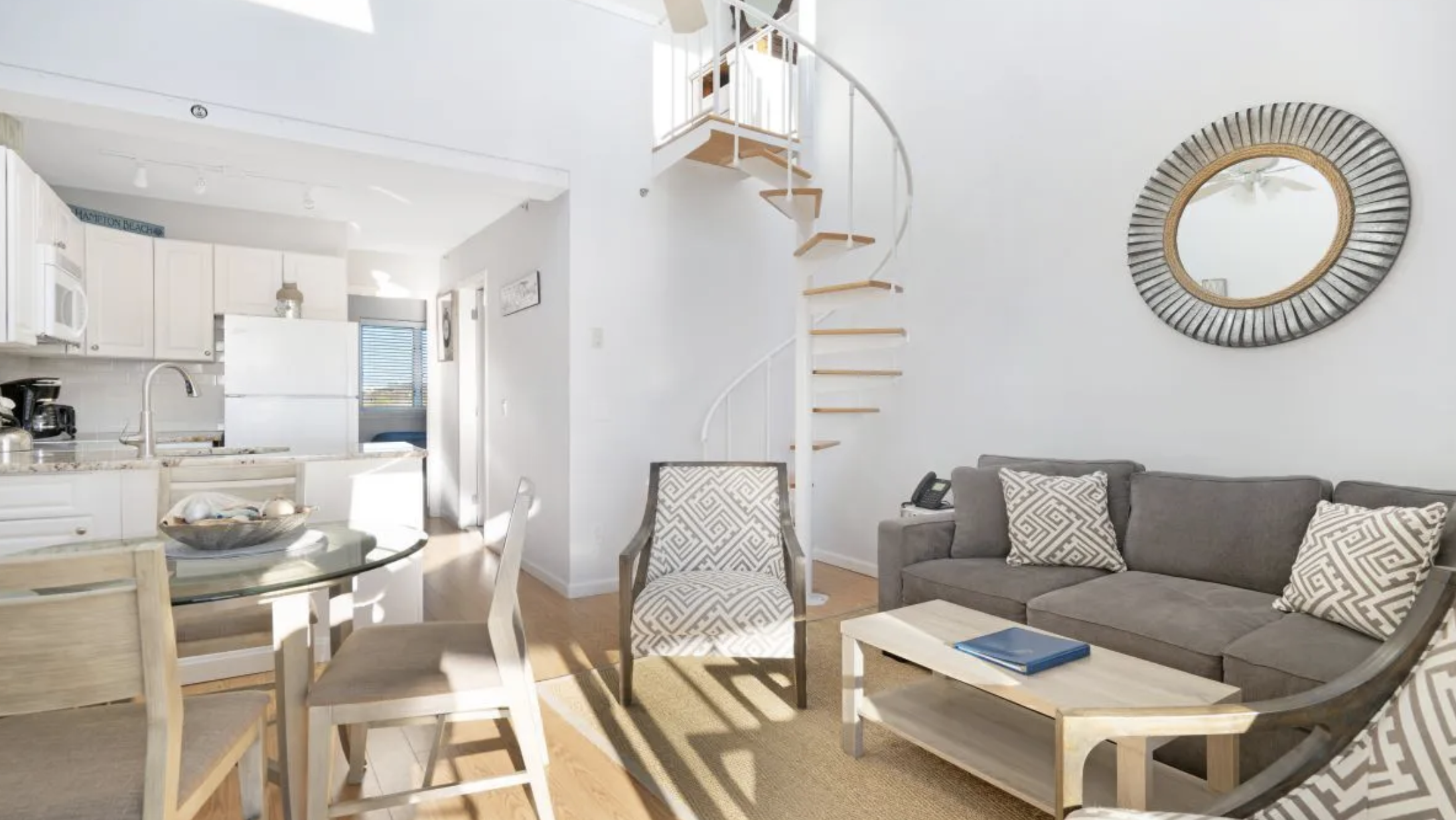 Located at Dune Resorts' Windward Shores, this renovated two-bedroom, two-bath, two-story co-op with a loft is 612 square feet and asking $849,000. Amenities include tennis courts, a heated pool, and private beach with cabana service during the summer.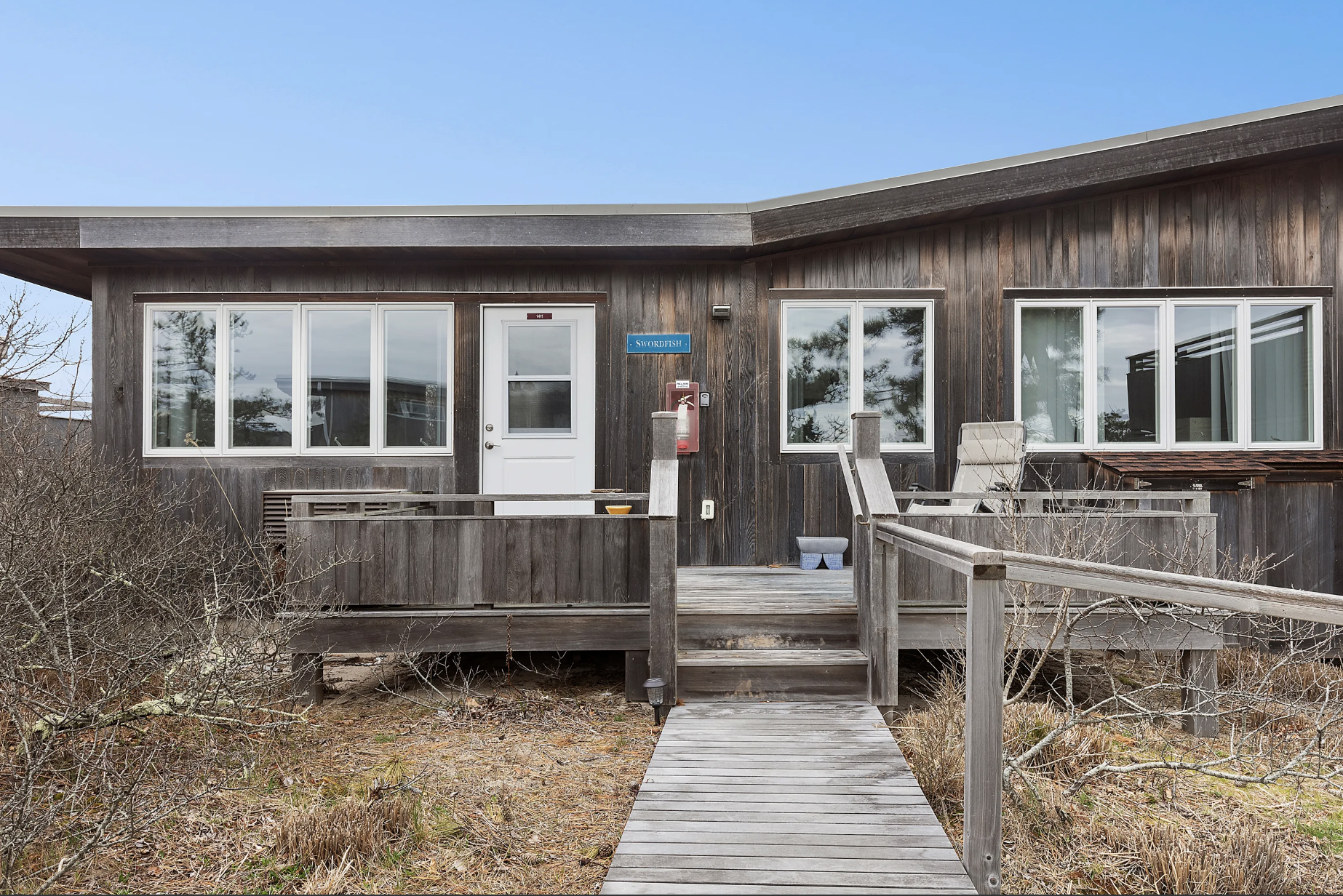 This renovated one-bedroom with loft second bedroom and two baths is on the market for $799,000. The upper-level, 689-square-foot unit has a kitchenette, living area, and private sundeck with ocean views as well as a split A/C system. It's part of Dune Resorts' Ocean Colony Beach & Tennis Club, which offers a brand-new outdoor heated pool, tennis courts, fitness room, and guest laundry. 
—Earlier versions of this article contained reporting and writing by Leah Hochbaum Rosner.
Brick Underground articles occasionally include the expertise of, or information about, advertising partners when relevant to the story. We will never promote an advertiser's product without making the relationship clear to our readers.