If you've ever thought about purchasing a summer place or investment property in the Hamptons and its environs, but couldn't quite swing it, now might be a good time to take another look.
Prices have been taking a beating in the Hamptons in recent months—with first-quarter sales dropping to their lowest level in seven years, according to Douglas Elliman—making it a great time for would-be buyers to swoop in.
But for some, money isn't the only issue. A vacation investment property can be a lot of work: You need to find renters and maintain the property—not always an easy feat when you don't live nearby. If those are your concerns, you should consider a hotel condo/co-op, which are numerous in this area.
With a hotel condo or co-op, you essentially own the apartment and you (or anyone who rents your place) can enjoy the hotel's amenities, as well as maid service and other hotel services and activities. A management company will rent the property out for you so that you can be as hands-off as possible.
In this week's Buy Curious, Florence Costello of Martha Greene Real Estate and James Keogh, Justin Agnello, and Hara Kang, known as the Atlantic Team of Douglas Elliman, tell you everything you need to know about purchasing a place in a condo/co-op hotel in the Hamptons area, including where to find them, how much you'll be shelling out each month, and if you can expect to see a return on your investment.
The question:
I've been thinking about buying an investment property in the Hamptons or Montauk, but don't want to have to deal with the actual upkeep of the property or to have to constantly be on the lookout for potential renters. I've heard that a condo/co-op hotel in the area might be a good option for me, but don't know much about it. Can you tell me more?
The reality:
If you want to own an investment property in the Hamptons area, but don't want to do any of the work typically involved in property ownership, a condo/co-op hotel could definitely work for you.
You don't need to clean or change the sheets after your renters leave. Someone else will be charged with finding new renters so that you can make money on your property when you're not using it. And you'll be able to sit back, relax, and watch it all unfold from afar.
"I can't think of any cons to doing this," Costello says.
What are the sought-after condo/co-op hotels in the Hamptons/Montauk area?
Montauk Manor (which Costello represents) is a very desirable destination in Montauk, according to the Atlantic team.
The views are phenomenal, the staff and management is world-class, and the overall ambiance is delightful, they say. Amenities include indoor and outdoor pools, a day spa, an exercise room, tennis courts, an Italian restaurant, a driving range, and a putting green.
Also in Montauk is The Surf Club, an ocean-front complex that offers rare one- and two-bedroom duplexes with ocean views. The club has a heated outdoor pool, fitness center, direct beach access, free parking, outdoor movie nights, and yoga and Pilates classes.
The Beach Plum Resort, another Montauk locale, also offers direct beach access, as well as an in-ground heated pool, complimentary wifi, and barbecue grills. There are even play areas for kids, making it a great option for families.
In Amagansett, there's Dune Resorts' Ocean Colony, a beachfront co-op resort where the units are separated, giving the owner and/or renter a true sense of privacy. The complex has two tennis courts, a heated outdoor pool, a large private beach, and a clubhouse with ping pong and table games.
Another popular spot in Amagansett is The Ocean Dunes, an oceanfront co-op resort with a heated outdoor pool and private beach access.
How do you rent a hotel condo/co-op out?
"The building takes care of it all," Costello says. In most cases, there's either an in-house or an outsourced management company that runs the entire rental process, meaning that your work is done once you've purchased the property and placed it into the rental pool.
You may have the option to do the turnover and sourcing yourself, but it can be burdensome, according to the Atlantic team.
Costello adds that in her experience with Montauk Manor, most people keep their properties in the rental pool for the summer season—which typically runs from early May to November—to maximize profits. They then come out after the season ends to enjoy the spaces themselves.
What can you expect to pay in maintenance?
Fees will vary from unit to unit and complex to complex. Many Hamptons-area resorts close for the winter months and therefore have lower maintenance fees.
If you buy in a complex that stays open year-round, you will have to factor in the winter maintenance, which can be steeper thanks to the weather, according to the Atlantic team.
A rough estimate would be total fees that range from $800 a month on the low end to over $2,000 a month on the higher end.
How big do these properties tend to be?
Most of the units at these condo/co-op hotels are studios and one bedrooms from 400 to 500 square feet.
But folks in search of larger, two-plus-bedroom units need not despair. These can also be found at most of the resorts, but they will be harder to come by and will be significantly more expensive.
Can buyers expect to see a return on their investment?
A good gross income average for a one-bedroom unit with a water view that is used solely for investment purposes is about $35,000 a year. Once the maintenance fees and all other associated costs are factored in, the owner can still end up in the green, according to members of the Atlantic team.
Costello adds that while purchasing one of these types of properties isn't as foolproof as putting money into a CD, "it will eventually pay for itself."
Do owners mingle with hotel guests? 
This too varies, but in most cases, they'll intermingle.
Some buildings will have separate residence areas, while others will have residences next to rentable hotel rooms.
Owners and guests will likely mix at amenity spaces like a pool and gym, and of course common areas like the lobby.
Is it hard to get a mortgage for a unit in a condo/co-op hotel?
Unfortunately, yes, say our experts. As such, most people will need to pay cash for these types of properties.
And according to Julie Teitel, a loan officer with Citizens Bank, the reason for this is simpler than you might think.
"We're not in the business to lend to hotels," she says. "We do residential lending."
But if the condo/co-op component of the property keeps its financials separate from the hotel portion, some banks will consider it.
Check out these condo/co-op hotels in the Hamptons/Montauk area: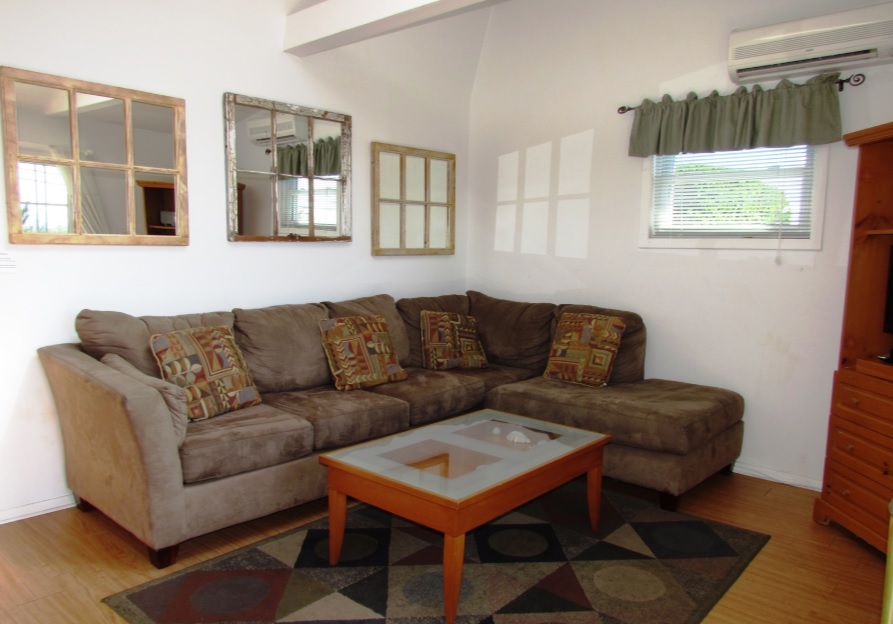 Priced at $389,888, this 320-square-foot, one-bedroom, one bath co-op cottage at Beach Plum Oceanviews (also shown at top) has an open living area and kitchen, ocean views, a private deck, a BBQ area, a front lawn, and an on-site pool.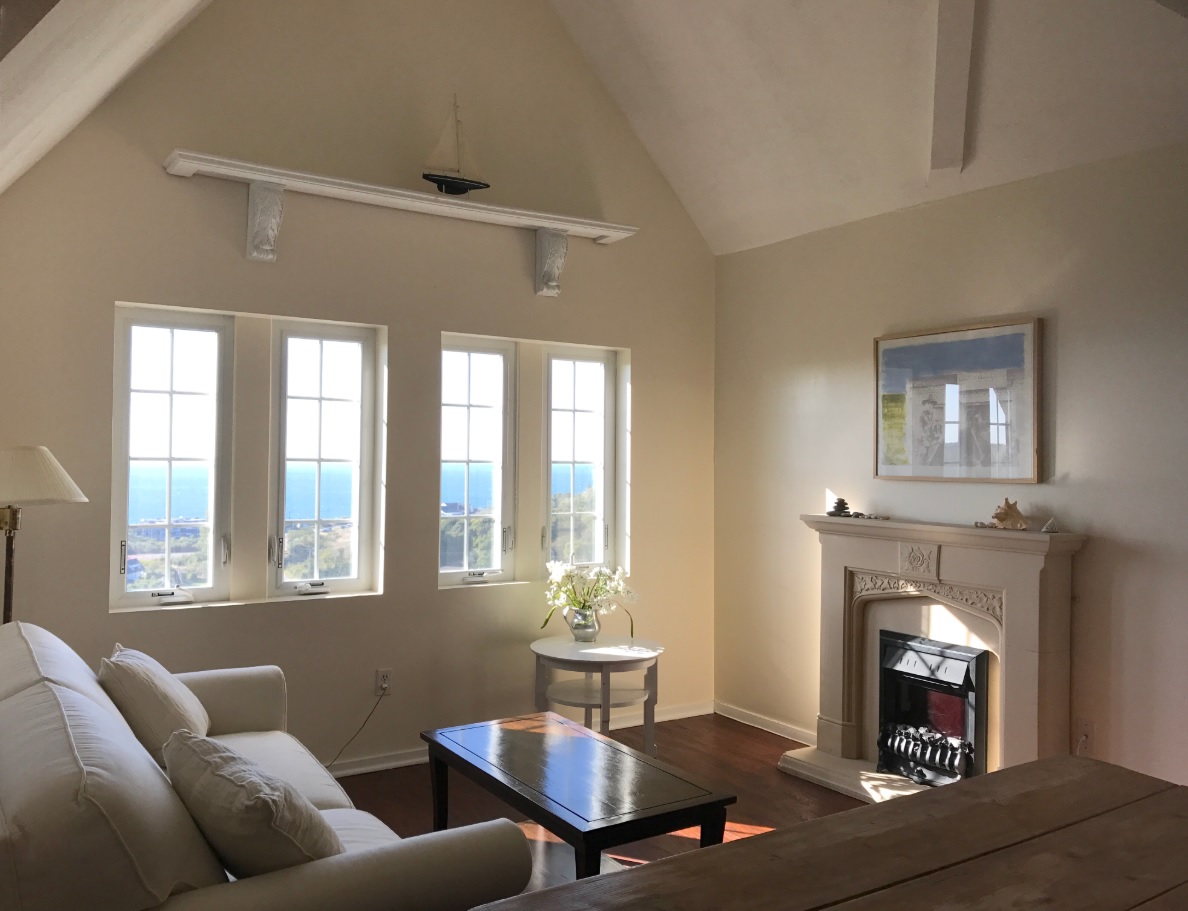 Listed for $325,000, this fourth-floor, one-bedroom, one-bath unit at Montauk Manor has a newly renovated kitchen and bathroom, and views of Fort Pond Bay. On-site amenities include a restaurant with indoor and outdoor dining, indoor and outdoor pools, a sauna, Jacuzzi, an exercise room, three tennis courts, and wifi.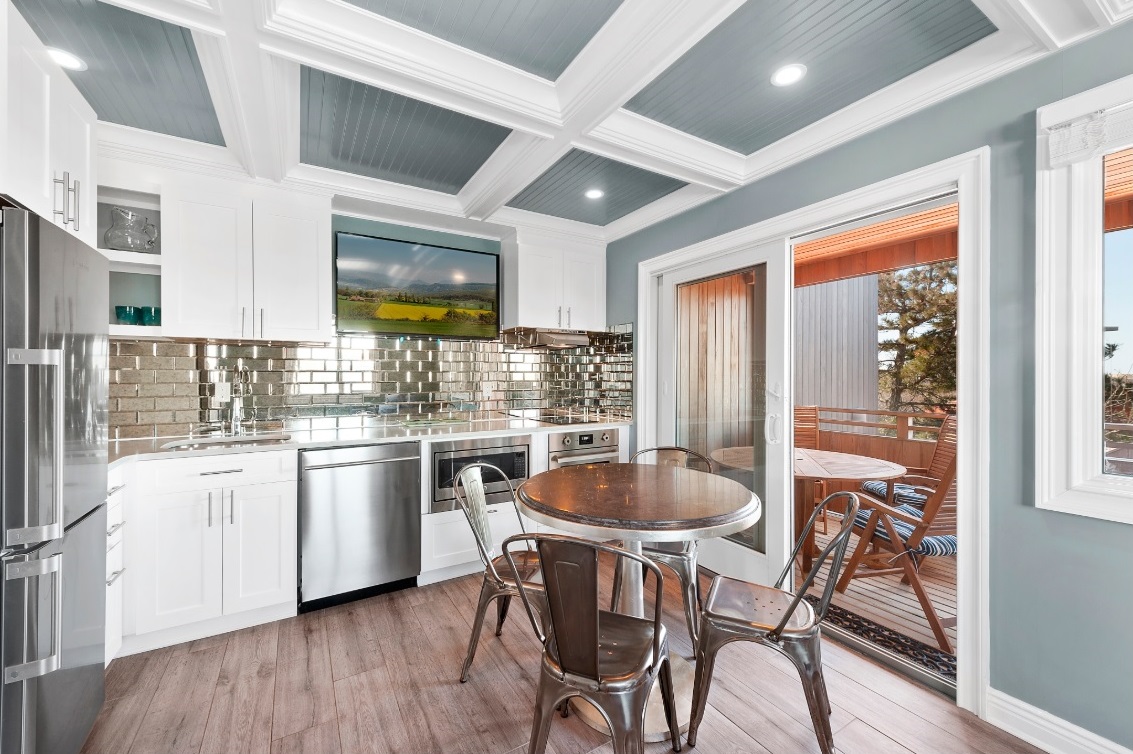 This $525,000, one-bedroom, one-bath co-op at Dune Resorts' Ocean Colony in Amagansett has an open living area, a Murphy bed, stainless steel appliances in the kitchen, and a large private deck that overlooks the pool area and leads to a walkway that takes you to a white sand beach.
Listed for $299,000, this 360-square-foot, one-bedroom, one-bath co-op has a kitchen that was recently renovated. Amenities include the Ocean Dunes community's Gunite pool and a private beach.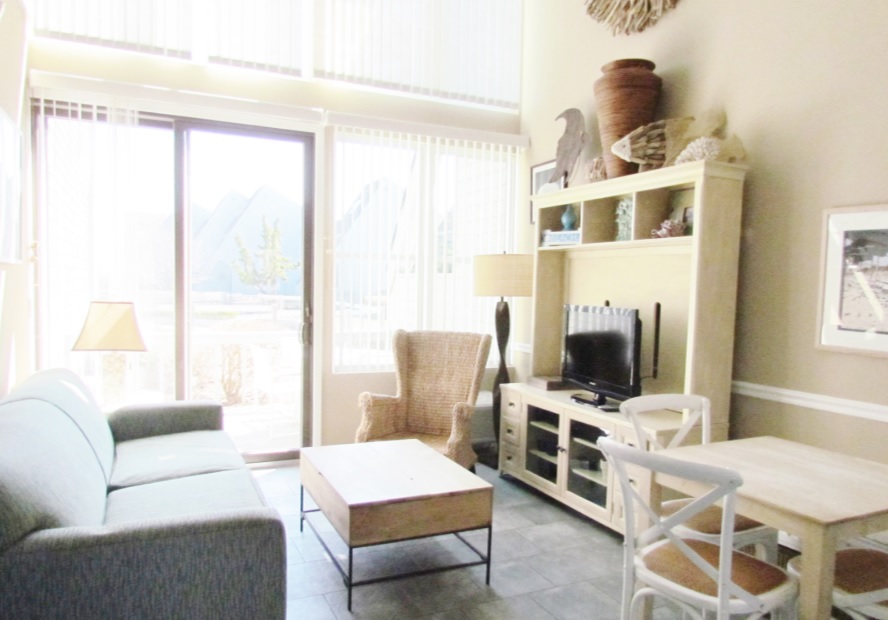 Priced at $859,000, this 767-square-foot, two-story two-bedroom, one-bath co-op unit at The Surf Club has an open kitchen, living and dining areas that lead to a ground-floor deck with ocean views, and a master bedroom with a private sitting area on the first floor, along with a full bathroom. There's also a second floor loft with twin beds. Amenities include a heated pool, tennis courts, fitness centers, and a boardwalk that leads to the beach.
Brick Underground articles occasionally include the expertise of, or information about, advertising partners when relevant to the story. We will never promote an advertiser's product without making the relationship clear to our readers.