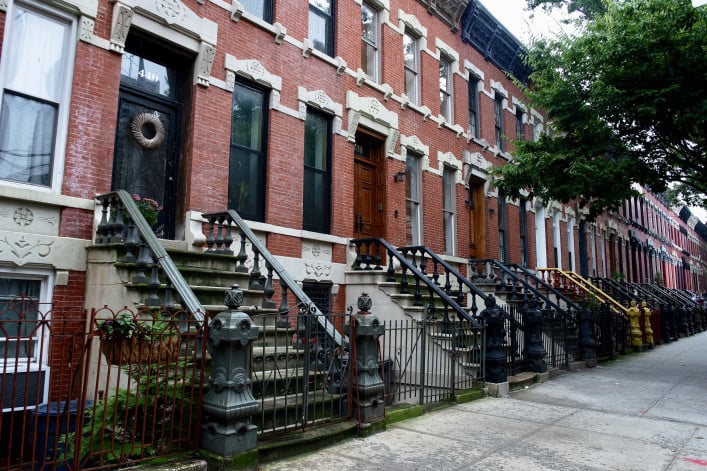 Mott Haven East Historic Districts Association
New Yorkers who are priced out of Manhattan, Brooklyn, and parts of Queens are discovering what the Bronx has to offer—namely diversity, decent commutes, ample green space, and better parking—in addition to lower prices and rents. 
There's also a diverse mix of housing: You can find single and multi-family houses, mid-rise apartment buildings, and pre-war co-ops and postwar condos. There's lots of new developments are going up in the Bronx too, including affordable-housing projects as well as market-rate and luxury condos and rentals. 
Case in point: Bankside in Mott Haven—a neighborhood The New York Times described several years ago as "in transition"—is a massive mixed-use development that's slated to open in the next couple of years. (Hill West Architects and Whitehall Interiors handled the design.) It will have 1,350 rentals (30 percent will be available through the city's Affordable Housing program) in seven residential towers with galleries, restaurants, and retail spaces. An extensive public waterfront park is also planned at the foot of the Third Avenue Bridge.
With new development comes the battle to preserve a neighborhood's culture—and the Bronx is facing the pressures of gentrification just like other parts of the city.
"At the end of the day, what the Bronx offers no matter the neighborhood are distinct places that have held onto their history, despite all the gentrification," says Ed García Conde, founder of the Welcome2TheBronx. (You can read more about his blog and his recommendation that newcomers avoid a "colonization mentality" in Garcia's interview with Brick Underground.) 
Brick Underground spoke with Garcia and real estate brokers about which neighborhoods in the Bronx you should consider in terms of pricing, access to public transportation, and the local vibe, ordered here from north to south.
Pro Tip:
Looking to buy a co-op apartment?  National Cooperative Bank offers competitive rates and easy pre-qualification. With 40 years of lending to buyers in New York City, NCB is the bank for co-ops. After all, Cooperative is our middle name! Call us at (646) 201-4714 or email Brittney Baldwin at [email protected].  NMLS #507535. Equal Housing Lender.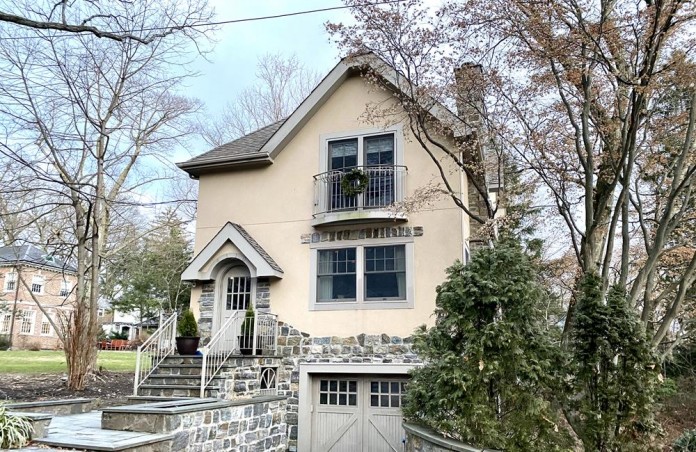 Riverdale: A
 quasi-suburban vibe with a city address
This leafy enclave just south of the Westchester County line may be known for its sprawling estates and tony private schools (Horace Mann and Riverdale Country School), but Garcia says Riverdale has always had something for everyone. That includes single-family houses on oversized lots, something that you can't find elsewhere in the city, and a crop of co-ops. 
Greg Kochanov, owner of Moda Realty, says about 80 percent of Riverdale's housing is co-op, many in buildings with solid financials that offer parking, and with prices that are reasonable compared to Manhattan and Brooklyn.
You'll also find rolling hills, winding roads and lots of trees and parks, notably Van Cortland Park (the city's third largest) and Wave Hill––all places Garcia says he loves in the neighborhood. You won't lack for supermarkets either, especially the Garden Gourmet Market. "It's Riverdale's answer to Fairway, which isn't so far away either," says Kochanov.
The word seems to have gotten out. Kochanov says more and more buyers on a budget are looking at Riverdale, especially those who want a more suburban experience without leaving the city––although some eventually move further north into the Westchester County river towns of Hastings-on-Hudson and Dobbs Ferry (his own trajectory).
How to get there
Living in Riverdale comes with one big drawback: limited subway access. You can catch the 1 at 242nd Street, the end of the line, serving Fieldston residents and Manhattan College. Or take Metro North from either the Riverdale or Spuyten Duyvil station and switch to the B, D, or 4 at Yankee Stadium or the 4, 5, or 6 at 125th St.
For everyone else, it's cars, local buses, express buses, and the Metro-North train to Manhattan, which stops along the Hudson at 254th Street and reaches Grand Central Station in less than 30 minutes. To encourage Metro-North use, the MTA runs regular shuttle buses to the station from stops in the non-mansion area.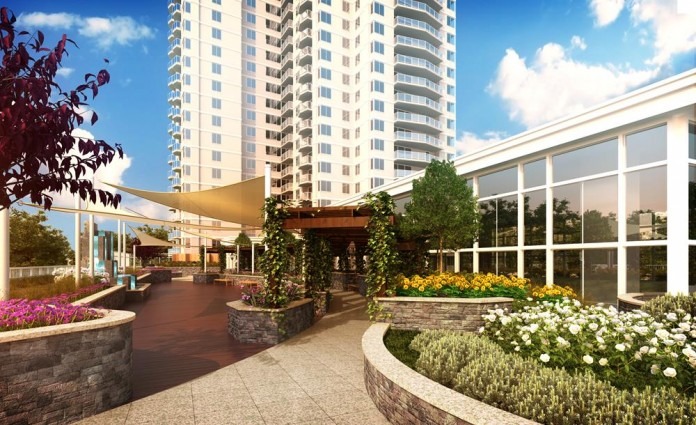 What you'll pay
Housing choices are diverse in Riverdale: Trebach Realty has 40 single-family houses on the market ranging from $669,000 for a four bedroom in North Riverdale to $4.5 million for a newly built "chateau" with eight bedrooms in the Estate area (west of the parkway). The firm has 10 co-ops available, including a studio asking $175,000 and a two bedroom asking $229,000. On the high-end is a two-bedroom two-bath duplex condo with private roof terraces and parking at The Danielle that's asking $709,000. 
There are 241 properties (single-family homes and co-ops) for sale on StreetEasy, which reports a median asking price of $260,000. 
Discover off-market properties in your dream neighborhood that perfectly suit your needs and budget. Meet and deal with sellers before their apartment hits the market.
Let Triplemint's off-market team give you exclusive access to apartments in your price range and desired neighborhood that no one else has seen. More options, less competition, no bidding wars. 
There's less inventory when it comes to rentals, and the rents while low are for NYC, they are among the highest for the Bronx. According to StreetEasy, the median asking rent for a one bedroom is $1,900 and there are 82 rentals on the market, including two single-family homes in Fieldston (and apartments in nearby Spuyten Duyvil, which StreetEasy lumps with Riverdale). 
Trebach Realty has a listing for a no-fee junior four at 3333 Henry Hudson Parkway, #7T, with balcony, dishwasher, full-time doorman, and health club, for $2,775 plus one month free rent.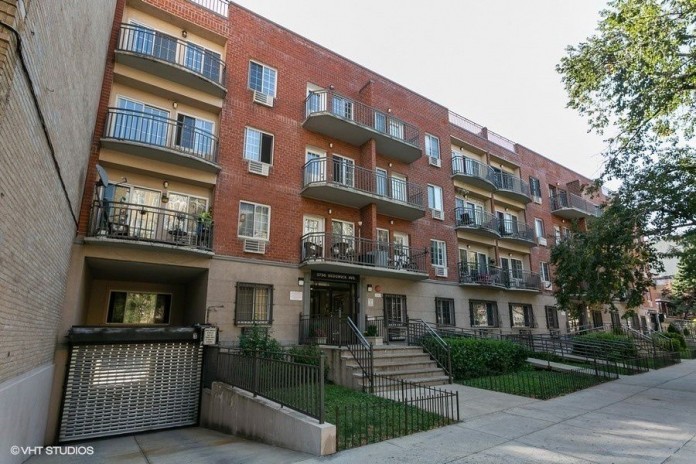 Kingsbridge: A 'pleasant' nabe for those on a budget
Just south of Riverdale, the hilly neighborhoods of Kingsbridge and University Heights have become "a favorite area for those priced out of Manhattan," says Erin Whitney, broker at Bohemia Realty Group, who finds the area "perfectly pleasant." Certainly the distinctive stairways running up the hills make the neighborhood visually striking. Ditto the castle-like Kingbridge Armory. 
It's basically a stone's throw from Inwood, with the 1 train connecting the two areas, says Raymond Werdane, another broker at Bohemia Realty Group. "We see a lot of interest in this neighborhood, and it has a lot of character." 
Marble Hill is also attached to the landmass of the Bronx but is officially part of Manhattan, though Garcia begs to differ. "Marble Hill belongs to us, I don't care what they say." He's not alone: Once a year a group of people come together and plant the Bronx flag there. 
In addition to spacious mid-rise apartments similar to those you'd find in Washington Heights are an abundance of single-family homes and owner-occupied two- and three-family buildings, "which makes it more exclusive and not as dense as other neighborhoods," says Werdane. 
Werdane says there's an influx of new comers in their 20s and 30s coming to this area who are attracted to the area's affordability. Plus there are parks and places for shopping.
There's been an increase in commercial development along the main drags of 231st and 238th streets, which cut through both Kingsbirdge and Marble Hill. 
How to get there
The 1 stops at 238th and 231st streets, and the Metro-North stops in Marble Hill, making the area more accessible by transit than Riverdale. Buses are another option.
What you'll pay 
Different parts of the neighborhood offer distinct types of housing stock: row houses in Kingsbridge Heights; a Tudor-style co-op complex in Van Cortlandt Village; attached brick houses in Kingsbridge proper. The lack of inventory and low turnover are nudging prices up. According to at least one report, Kingsbridge had the second-largest price hike in all of New York City (after Fieldston/Riverdale). "There are always multiple bids," says Kochanov, who recently sold a two-family home for a record price of $1.1 million. 
Prices for 15 properties on StreetEasy range from $150,000 for a one-bedroom condo to $899,000 for a six-bedroom, three-bath multi-family home. The median asking price is $325,000 for two bedrooms and $349,500 for three bedrooms.
StreetEasy shows 24 listings for rent, ranging from $1,600 for a one bedroom to $3,150 for a three bedroom.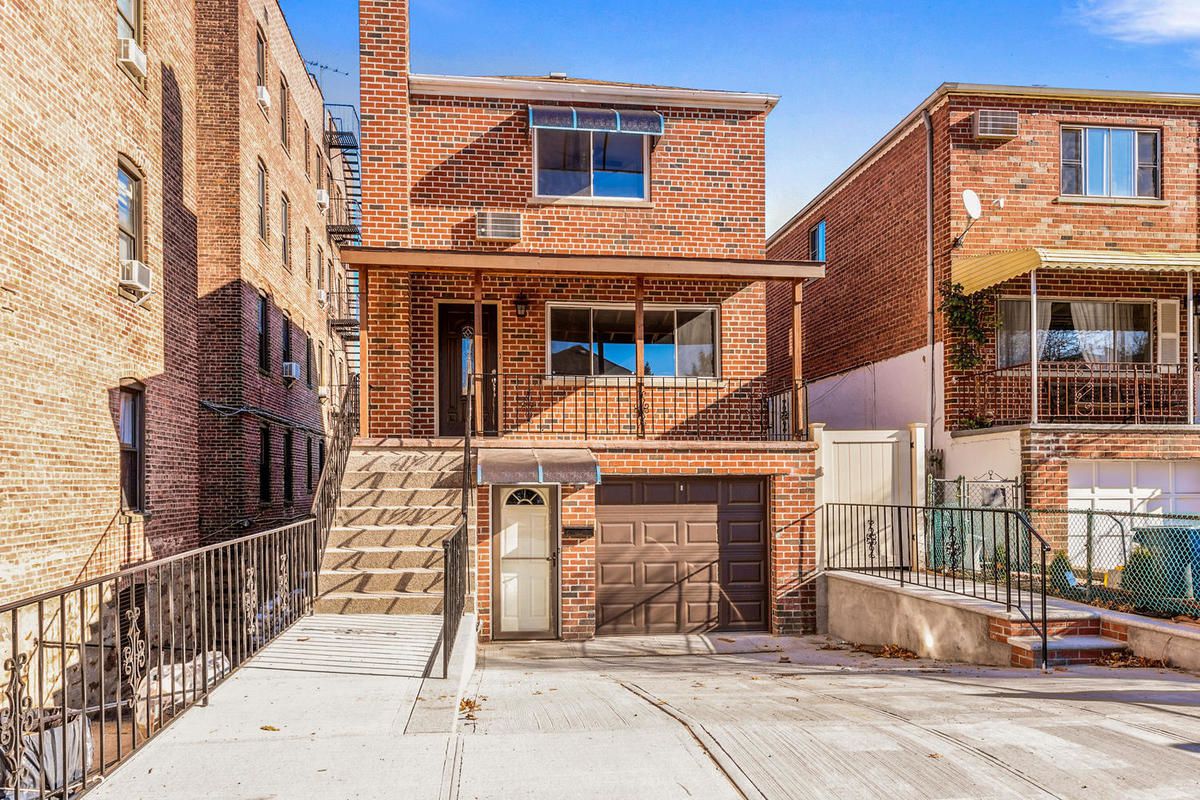 Pelham Bay: 
Diversity and green space
Pelham Bay is named for the park on its northeastern border, which is the largest public park in New York City, spanning 2,772 acres along the northeastern edge of the Bronx. 
The park is popular, but the surrounding neighborhood of Pelham Bay "receives less attention than other areas of the Bronx," Werdane says. 
The area has a unique mix of urban and suburban architecture, with quaint brick and wood-frame houses lining side streets. New multifamily developments have gone up near the 6 line and along Bruckner Boulevard. Like so much of the rest of the city, Pelham Bay has attracted waves of immigrants over the past century. In the 1920s it was a heavily Italian and Irish population, and since then, many Spanish speakers and Bangladeshi and Albanian immigrants have arrived.
Garcia describes Pelham Bay as "suburbia with a Bronx flavor and with a wonderful diversity."
How to get there
The 6 train stops at three stations in Pelham Bay, and it takes about 45 minutes to get to Grand Central. The BxM8 express bus takes about an hour. Many locals get around with cars, and Whitney says the neighborhood appeals to people who don't want to give up their cars and are looking for affordability.
What you'll pay
According to Kochanov, it's a tight market with homes going for asking or above asking. Of the seven sales listings on StreetEasy, the cheapest is a two-bedroom co-op asking $242,500 and the priciest is a duplex asking $859,000.
As for rentals, Streeteasy has only three listings including a one bedroom for $1,695 and a two bedroom for $1,850.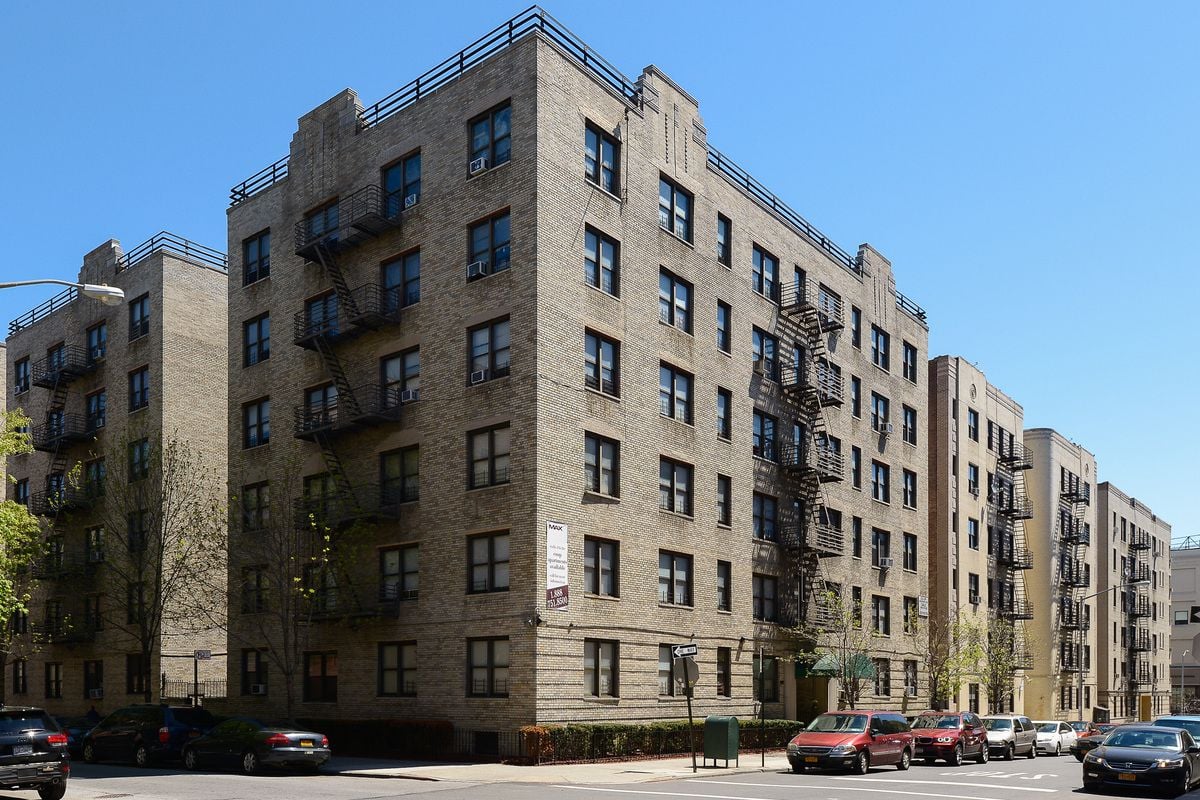 Fordham: Home of popular destinations
Fordham lies adjacent to the 93-acre Fordham University campus in the West Bronx—and you'll find plenty of Fordham student renters—and it's close to many well-known destinations like Little Italy, The New York Botanical Garden and the Bronx Zoo.
Many prewar buildings are being renovated as interest in the area grows. Garcia says there's concern about long-time residents being displacement as Fordham University expands. 
That said, Garcia appreciates it as a "great diverse neighborhood" and nearby Belmont as the home of Arthur Avenue, New York's "real" Little Italy––and site of the city's only Pizza Festival. 
How to get there
Metro-North takes you directly to Fordham University and the New York Botanical Garden. A little west of the university, you can catch the B, D, and 4 lines, though it is a bit of a hike to reach Belmont. The subway takes about 40 minutes to get to Midtown, whereas the Metro-North will get you to Grand Central in 20 minutes. 
What you'll pay
The inventory for sale is limited at the moment, according to StreetEasy, with eight co-op and condo listings. The least expensive was a one bedroom that was asking $80,000 and the most expensive was a three bedroom asking $255,000. 
There were also only seven rentals with a median asking rent of $1,619 for a one bedroom.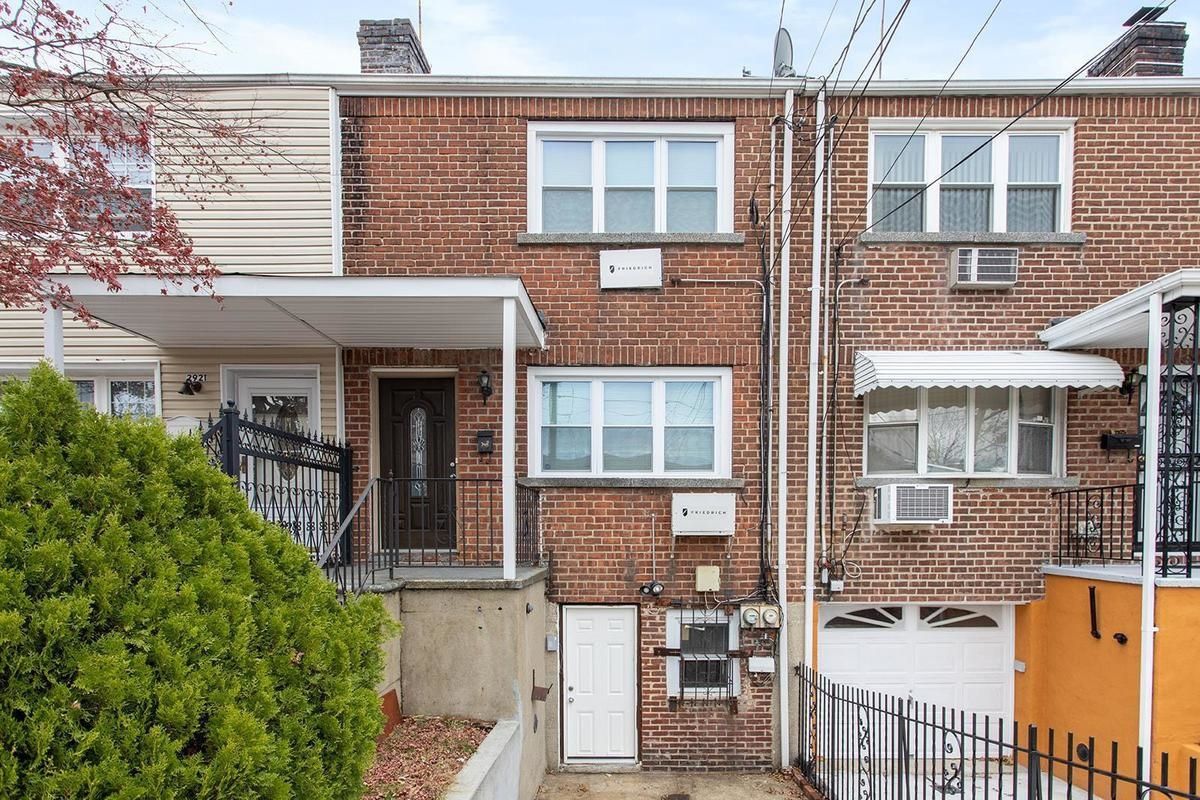 Allerton: An under-the-radar area 
The swath of the Bronx that's north of Waring Avenue, east of Bronx Park East, and south of East Gun Hill Road has been called Bronxdale and Laconia but came to officially be named after its founder, Issac Allerton. Laconia still appears on many maps as the easternmost section of Allerton. 
The main thoroughfare is Allerton Avenue, and many people refer to this area as the "Allerton Corridor."
Whitney and Werdane describe Allerton as "very quiet and residential," with brick rowhouses lining the streets that are within a few blocks of the subway, as well as sections with multi-family houses and a handful of single-family homes (mostly in Laconia).
The Bronx Zoo and Botanical Gardens are just to the west and there are other green spaces too. "Plus these houses have their own backyards," says Whitney. 
How to get there
Both the 2 and 5 stop at the Allerton Avenue station and along the Dyre Avenue line in Laconia, though much of that section is not well serviced by those. You also have the option of taking the BxM10 express bus, which travels along Eastchester Road.
What you'll pay
StreetEasy had no listings but there were 13 rentals on realtor.com that started at $1,475 for a one bedroom and topped out at $2,600 for a three-bedroom condo.
Realtor.com also had 22 listings for single-family houses ranging from $299,000 to $1.25 million, including a new listing by Whitney and Werdane for a three-story, three-bedroom, two-bath house with two kitchens plus a backyard and garage for $500,000. 

Concourse: 
Big sky and historic architecture
Named for the Grand Concourse (aka the Champs-Elysées of the Bronx), the five-mile major thoroughfare running north from the Harlem River to just below Van Cortlandt Park, the neighborhood is centered around the historic district that runs from 149th to 167th and Walton Avenue to the Grand Concourse. The neighborhood is known for its elegant Tudor, Beaux Arts, and Art Deco-style apartment complexes. 
There are several big destinations here. You have the Bronx Museum of Arts, Pregones/Puerto Rican Traveling Theater, and Joyce Kilmer and Franz Sigel parks, not to mention Yankees Stadium.  
"It's an area that's definitely appealing to first-time and budget-minded homebuyers, especially those who are married to the MTA," says Ariela Heilman a broker with Halstead. ​She moved here from a converted Chelsea loft in 2006 when her kids went off to college, and was able to buy a three-bedroom, two-bath co-op with park views in Concourse (and have enough left over for a farm in the Catskills).
Why this neighborhood? The price point and proximity to the subway and to Manhattan, she says.
Kachanov says Concourse is "very much in demand" due to its accessibility and inventory of reasonably priced co-ops.
It will also soon be home to 425 Grand Concourse, a massive, affordable housing project that will have close to 250 apartments plus restaurants and retail space. (This is still a sore spot for thousands of residents who petitioned against the loss of the historic P.S. 31 landmarked building, known as the Castle on the Hill.) 
Other pros per Heilman: The neighborhood has lots of parks and is very much low rise with the court system and the stadium, meaning it is not as densely populated. "I call it big-sky country because you can come up out of the subway and get a whole other afternoon in the spring and summer without being cast in the shadow of taller buildings."
Gateway Plaza, which has Home Depot, Target, and the just-opened Food Bazaar is also within walking distance, "so we have a lot of great local shopping options," she says.
And her favorite restaurant is Porto Salvo. (You're welcome!)
How to get there
The B and D trains cover much of the neighborhood, and the 2, 4, and 5 stop at 149th Street, at the southern end. "It's perfect for couples who have jobs on the east and west side," says Heilman, who adds that people shop on 86th Street just a few stops on the 4. The commute to Midtown takes around 30 minutes via subway.
You also have access to Metro North at Yankee Stadium. Just forget about having a car here. "You can't drive anywhere when the Yankees are in town," says Garcia. 
What you'll pay
There are 26 co-ops and condos on the market ranging from $165,000 for a studio and up to $499,000 for a three bedroom, according to StreetEasy. The median asking price is $282,000 for a one bedroom and $367,000 for a two bedroom.
According to Heilman, just because prices are lower than Manhattan and Brooklyn doesn't mean co-op boards are any less strict about liquidity ratios. And fair warning: A couple of co-ops here broke the record when they sold for more than $600,000 in 2018 and 2019.
As for rentals, there were 23 apartments on StreetEasy with a median asking rent of $1,675 for a one bedroom and $1,950 for a two bedroom.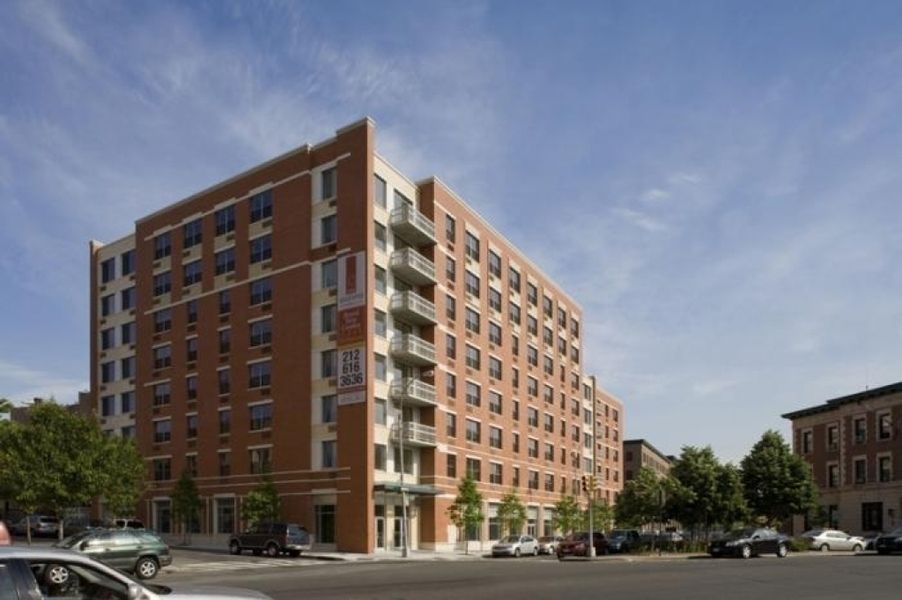 Melrose: Authenticity, affordability, and accessibility
With the courts in one corner and shopping district known as the Hub in the other, Melrose is the unofficial downtown of the Bronx. It's also Garcia's home, where he has lived most of his life, except for brief periods in Manhattan and New Jersey. 
What has kept him here? The affordability, at least for now, and the "amazing" accessibility to transportation. There are also a lot of rentals, great restaurants and "a village feel where everyone knows each other, small businesses still operate here, and extended families live in the same neighborhood, my own included," he says. 
As part of the overall South Bronx building boom, Melrose has had thousands of residential units added over the last decade, including affordable housing developments. Garcia notes there aren't many vacant lots left in Melrose, which will limit future development.
How to get there
Depending on which part of Melrose you live in, you can take the 2, 4, and 5 trains. If you are in the northwest corner of the neighborhood you can stroll over to the B or D. 
Garcia says his friends always ask "how did you get here so quickly?" It takes him around 10 minutes by subway to reach 86th and Lexington or 96th and Broadway. (As long as the trains are running, of course, always a big caveat.)
And if you are a fellow cyclist, Garcia says it takes less than 30 minutes to reach 80th and Broadway. Plus Citibike will be here soon.
What you'll pay
When Garcia moved into his Art Deco building 11 years ago, he paid $1,150 for a two-bedroom apartment. Now it's closer to the $2,000 range. That squares with the five rentals on StreetEasy, where the median asking rental is $1,920.
The three sales listings ranged from $269,000 for a one-bedroom, one-bath condo at The Aurora at 837 Washington Ave.; a two bedroom, one bath at the same building was listed at $369,999. A two-family house at 726 Elton Ave. was listed at $649,000 (and you could rent out one unit).
Mott Haven: A South Bronx neighborhood "in transition"
Given its proximity to (and views of) Manhattan, brokers think Mott Haven has a lot of potential.
With five bridges connecting it with Manhattan and Queens, this southeastern neighborhood is convenient if you have a car but not so much for public transportation (other than local buses). Its boundaries are East 149th Street to the north, the Bruckner Expressway (and Port Morris) to the east, the Bronx Kill waterway to the south, and the Harlem River to the west.
Besides Bankside, a new development, Deegan Towers, at 198 and 200 East 135th Street along the Major Deegan, will have two, 25-story mixed-use buildings with hotel rooms on the second and third floors and no-fee rental apartments on all the rest, plus a rooftop terrace and ample parking. 
These new developments may get all the attention, but Mott Haven, which has always been primarily residential, has traditional options too, such as in the historic district (see photo at top). That said, Heilman points out there are "zero pre-war co-ops."
How to get there
Mott Haven is mostly reached by the 6 line, with stops along East 138th Street and by a slew of local buses. The closest Metro North stations are Harlem-125th Street in Yankees Stadium-East 153rd Street. Many residents choose to have a car here, or you can commute via Citi Bike soon. 
What you'll pay
Garcia reported on his blog that within the last 18 months two separate two-bedroom condos in The Joinery Condominiums cracked the $900,000 mark, and "there wasn't anything distinctive about them." 
At the moment there were no condos or single-family houses for sale on StreetEasy but Compass has a listing for a one bedroom condo at The Joinery for $559,000. 
Rentals are more plentiful though, with 11 apartments on the market and a median asking rent of $2,200 for a one bedroom and $2,628 for a two bedroom.
Brick Underground articles occasionally include the expertise of, or information about, advertising partners when relevant to the story. We will never promote an advertiser's product without making the relationship clear to our readers.