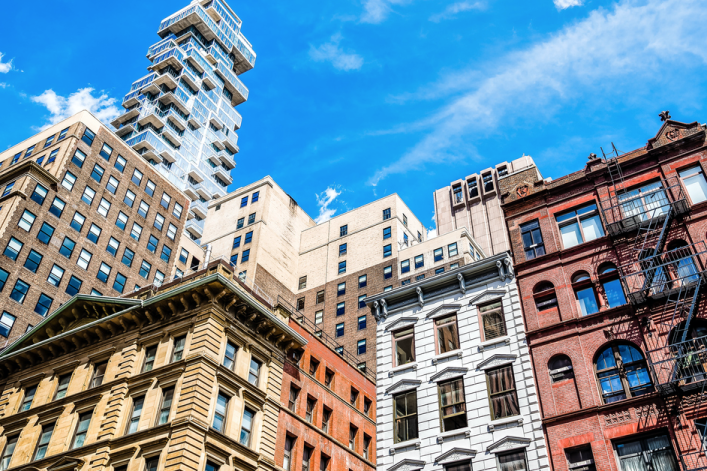 You've found an apartment you love. You've put in an offer. The seller's broker has come back to you with a counter offer and then asks you for your "best-and-final" bid. This is when you know you've got competition. Although it's likely you knew that anyway—particularly in the current market. 
A best and final offer typically concludes your negotiations with a seller. As a buyer, when you hear the term best and final, it can be daunting. It signals there are multiple interested buyers and the seller wants to work with the one who offers the best price and the best terms. 
You'll typically get a couple of days to prepare your best and final bid. The seller's broker will request all the bids by a deadline in the near future—say, by the end of the week. Usually the process is open to all buyers who have previously put in offers, but Ellen Sykes, a broker at Warburg Realty, says sometimes a seller's broker might open it up to other buyers they feel might want to get in on the action. 
Best and final bids need to be submitted with enough information to let the seller make an educated choice. By this point you should have all your paperwork prepared and if you've done your homework, you'll know it's a mistake to focus on price alone. It's much more effective to have a price range you can work with and be able to show flexibility in areas that might be beneficial to the seller whether that's on the timing of the closing, or contingencies, or fees.
Sykes says your best and final bid can include a short bio, a lender pre-approval form, and a clear financial profile. From these bids, the seller then picks the buyer with whom they'll sign a contract. "They are not obligated to take the highest offer and sometimes don't because another buyer with a lower offer may look like a better bet all around," she says. 
In many cases, however, the end result of a best and final bidding is that the seller takes the bid at the highest price. While it might be daunting for buyers, Michael J Franco, a broker at Compass, says the process enables buyers to feel the sale is "being handled equitably and that they are not being leveraged for a higher number."
In fact, Sykes says a best and final is to the buyers' advantage "because the same information is being given to everyone, rather than a private auction which can pit buyers against each other without any transparency."
Advice for buyers
If you really want the property, Sykes says it's worth making the highest offer you can, so you don't kick yourself if you don't get it and could have offered more. On the other hand, you don't want to overextend yourself. "There really is another apartment just around the corner," she says.
With the market heating up as the pandemic recedes, Sykes says there have been instances where a bid is substantially more than the ask. It's also possible that the buyer with the winning bid will drop out, which is why it's still important to keep in touch with the seller's broker until the process is finished. 
Working with an experienced broker who knows how to negotiate is going to help in these situations. Jevon Gratineau, an agent at Brown Harris Stevens, recently represented a buyer in a best and final bidding process where there were three interested parties.
"We went in with two plans and we were prepared and knew what the sellers wanted and what would be ideal," he says. The owners said they decided to work with Gratineau's buyer not just because they offered the best price but because the terms were "fair and favorable."
Gratineau recommends seeing if your agent can find out what the seller wants. "The earlier you can find this out, the better the chances are that you will have a head start on other would-be buyers and win the deal," he says. 
Advice for sellers
Franco does not recommend a seller moving to a best and final process unless there are at least three or more bids. He says sometimes one or two buyers drop out. "You need to proceed cautiously to avoid scaring buyers off, especially in a softer market," he says. 
And while the highest price is typically the goal, an experienced agent will be able to verify whether a prospective buyer can close at the agreed price. "You may even want to view current and previous tax documents to ensure the agreed price isn't a stretch for the buyer," Gratineau says.
Having represented hundreds of sales that went to best and final offers, Franco says he always tells his sellers not to get too greedy.
He cites this example: He had a seller who got four bids after going to best and final bids on a $3 million apartment. The highest bid was $3.4 million and the lowest was $3 million. The seller insisted Franco go back and ask for another round of best and final. None of the four buyers signed a contract, and the apartment ultimately sold for $2.9 million.
Brick Underground articles occasionally include the expertise of, or information about, advertising partners when relevant to the story. We will never promote an advertiser's product without making the relationship clear to our readers.