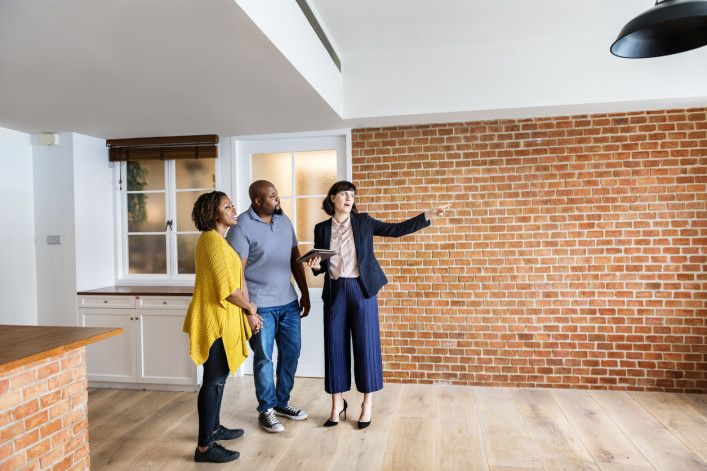 New York is one city where it can be to your advantage to work with a real estate broker, whether you're buying, selling, or renting an apartment. The market is massive and the competition is fierce.
Despite some horror stories, a broker can help narrow your search for the right apartment if you're on the hunt, or know how best to position it if you're selling. But they do come at a cost, typically a commission of 12-15 percent of a year's rent, or usually 6 percent of the sales price if you're buying.
Check out our advice on what to know about broker's fees in New York City. Continue reading for our best advice for how to work with a broker to help make sure you get your money's worth.
When should you consider working with a broker?
Being new to New York or a first-time buyer aren't the only circumstances for when you should consider hiring a (good) broker. Here are seven more reasons why, especially if you are looking to buy an apartment.
If you are renting, you can certainly try to find no-fee (meaning no broker's fee) apartments. But if you're having trouble nailing down a new place, here are five reasons agents give to defend their fees and encourage you to consider hiring them.
Our Rookie Buyer started out looking for a place without a broker, then decided it was worth it to partner with one. Read her four reasons why in "Should we use a broker, or go it alone?"
How to find a good broker
NYC has nearly 14,000 licensed real estate brokers and more than 18,000 agents in Manhattan alone. (Brokers go through an additional state-approved education course and administered exam.) How do you find a good one? For starters, here are a few indications that you're on the right track, and some more in-depth advice on hiring the best real estate agent for the New York City apartment search.
What many buyers and renters don't know is that sometimes a broker can work for both at the same time. Before beginning your relationship, one of the first things you should try to find out when meeting a broker is who the broker is representing, or wants to represent. Here's how to tell if your broker is working for you.
Broker's fees can really sting when it comes to closing time. You can start by trying to negotiate the broker's cut. Or try to find a brokerage that rebates part of its commission to you. This can work for sellers or buyers.
What to look out for
Even if you've secured a good broker, sometimes mistakes happen. Be sure to review these lists of blunders buyers and their brokers make when negotiating a deal, as well as the negotiating mistakes NYC apartment sellers and brokers make—so you can try to avoid any errors.
There's also something called the "Premier Agent" feature on StreetEasy (Zillow has a similar feature) that allows brokers to pay to be a featured broker, and be promoted to buyers as the contact person for a listing, rather than the seller's broker who's actually in control of the listing. (New York State regulators are looking into whether this violates state advertising laws.) Read more about what this means for buyers.
Parting time
Unfortunately, sometimes you start to work with a broker, and it just doesn't work out. There are plenty of stories out there about bad real estate brokers—here's one from a buyer, who also shares what you can do about the situation.
If yours is a nightmare, find out how to break up with your NYC real estate broker like a grownup.
Brick Underground articles occasionally include the expertise of, or information about, advertising partners when relevant to the story. We will never promote an advertiser's product without making the relationship clear to our readers.