If you're looking to commute into Manhattan on the 7 train (maybe you work in Midtown?) and want a decently priced two-bedroom, you may want to seriously consider this $2,300 two-bedroom, one-bathroom in Sunnyside that happens to be $100 less than the median price for two-bedrooms in the neighborhood.
It's on the second floor of a four-story building (which may or may not have an elevator), and less than a block from the Lowery Street stop of the 7 train. The listing says it's been newly renovated, but the kitchen looks rather dated. That said, is it still worth checking out? We asked our experts (and veteran renters), RentHackr founder Zeb Dropkin and freelance writer Lambeth Hochwald, to weigh in with me on this week's Take It or Leave It.​
The apartment:
Size: Two-bedroom, one-bath
Location: 45-39 42nd Street (between 47th and Queens Boulevard), Sunnyside
Monthle rent: $2,300
Flexible layout: No
Days on the market: 9
Subway: 7 at Lowery Street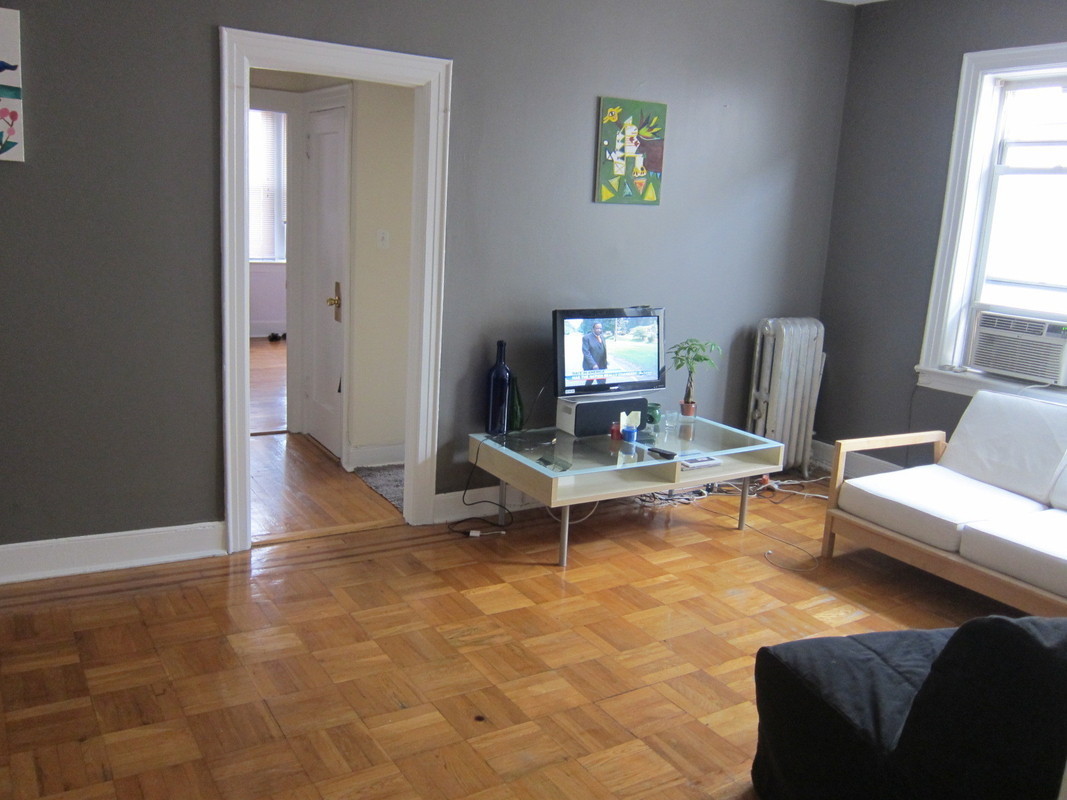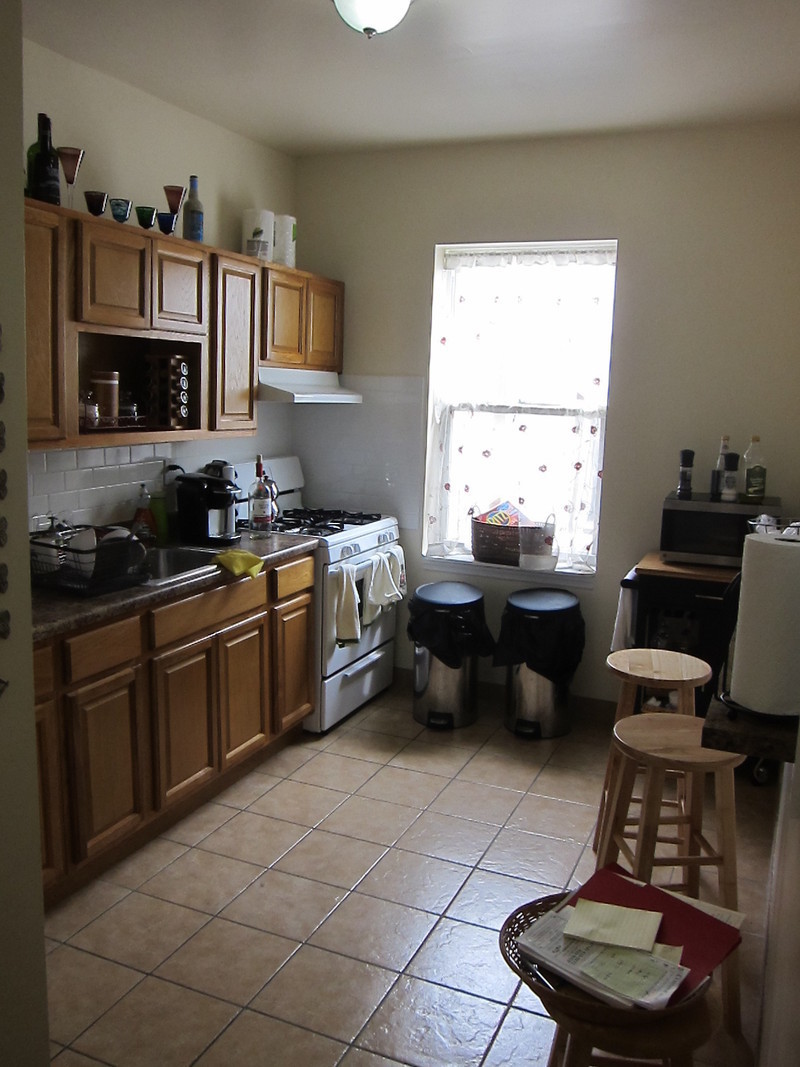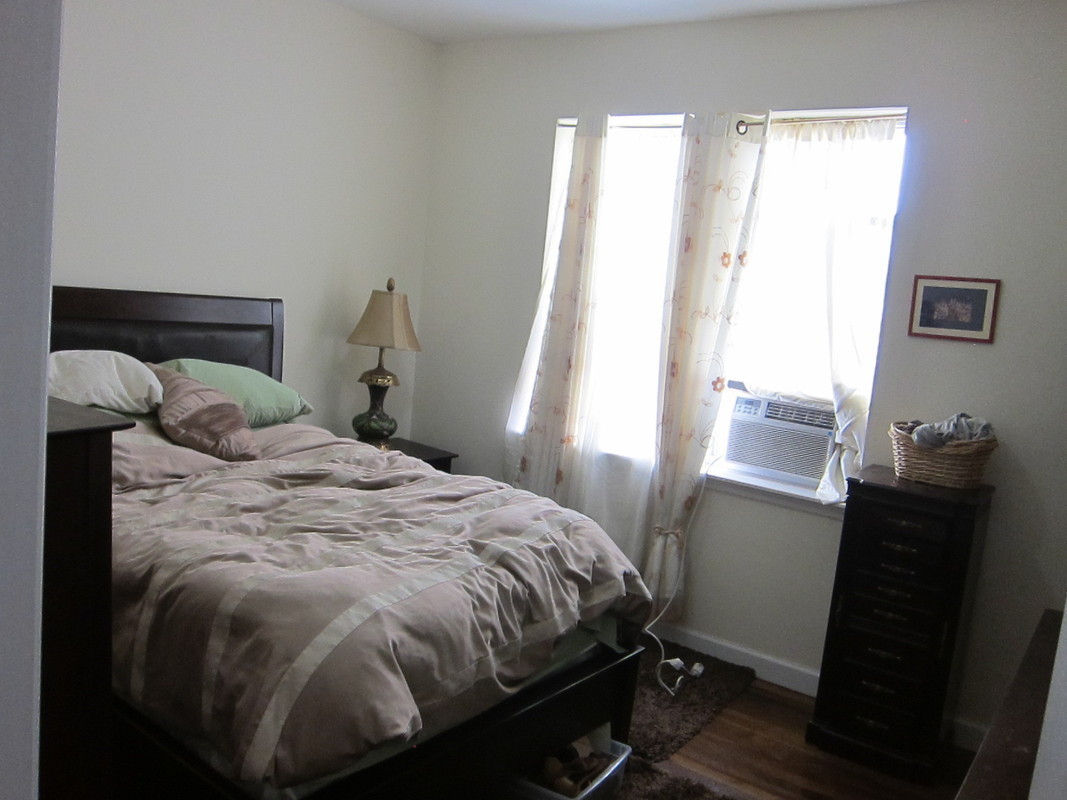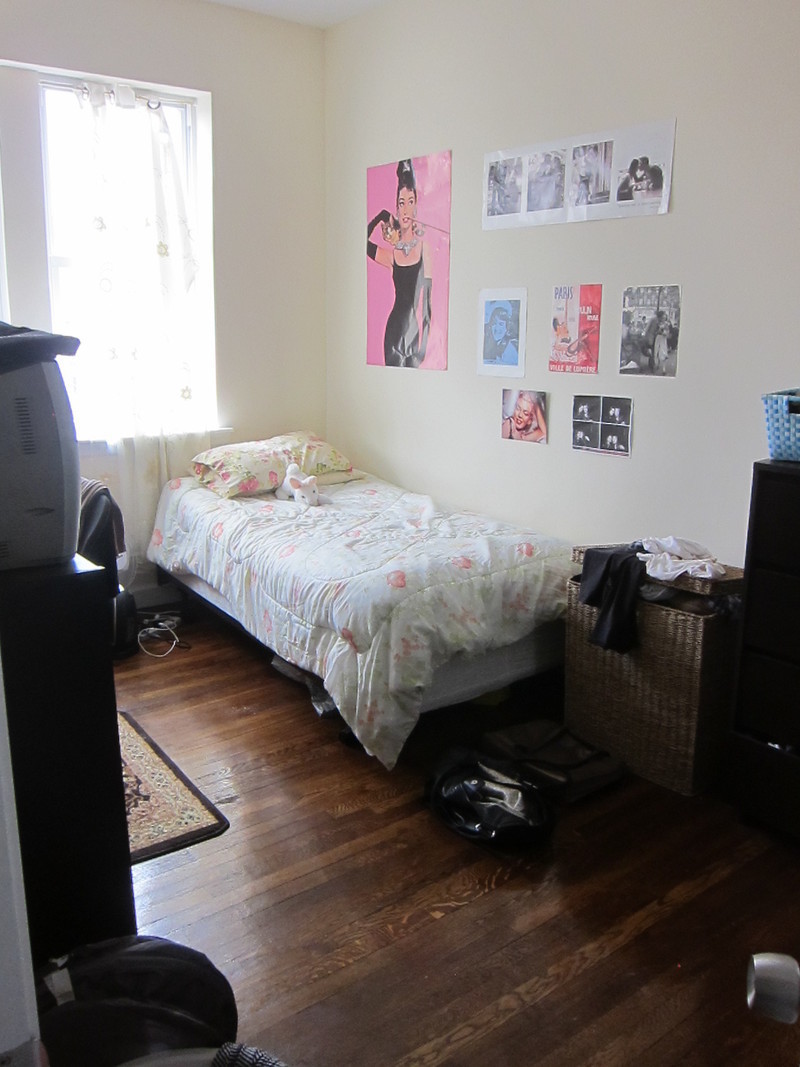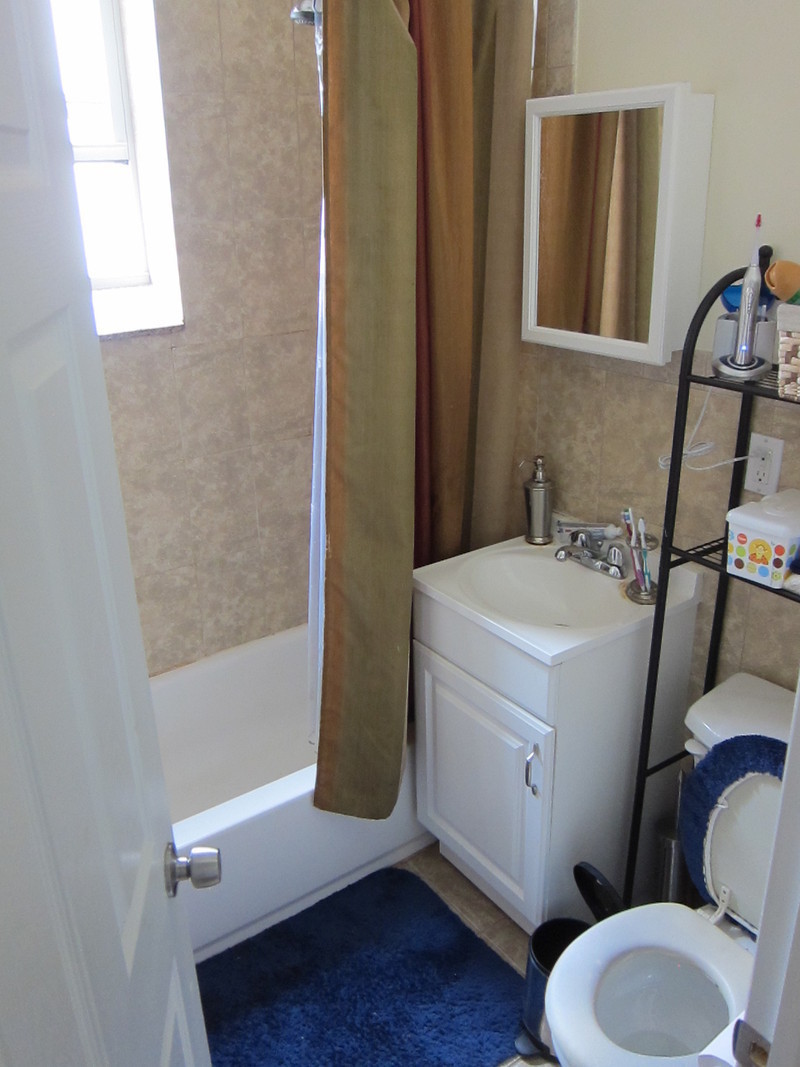 Pros and cons:
"The apartment's not huge, but the we've definitely seen smaller. The building (which we checked out on Google Street View) looks well maintained. The kitchen, though dated, is large enough for a table." —Lucy
"This is a very affordable two-bedroom that is pet-friendly"—for small animals only—"and in Sunnyside right off the 7 train. The downsides are the renovation is cheap, only one small bath, and Sunnyside can be isolating."—Zeb
"You've got to give this place props for the gray walls and contrasting white trim (and the floors are pretty fab, too). But the kitchen and bathroom photos must be old as both look pretty tired—where are the gorgeous granite countertops and stainless steel appliances?" —Lambeth
Who would this apartment be perfect for?
 "A couple of roommates, preferably friends, so they're okay sharing a rather small bathroom." —Lucy
"Roommates on a tight budget with a cat would be perfect here. Even better if you like to bike or ride a scooter to make up for the isolated location." —Zeb
"A couple itching to try Sunnyside who won't find the ongoing 7 train delays in the least bit annoying—more time to read a book!"—Lambeth
The verdict(s):
TAKE IT "Sunnyside is a fun neighborhood (lots of restaurants and bars), and the apartment and the building look rather well maintained." —Lucy
LEAVE IT "I can't get over the "new kitchen" that looks like it's from 1980." —Zeb
LEAVE IT "And find a space in the neighborhood that's truly gut-renovated and available before May 1st." —Lambeth