You may have to get past the over-decorating in this three-bedroom in West Harlem to imagine yourself there, but underneath all that paint color and wall decor, there may be a pretty good apartment. This one's a $3,050 three-bedroom (with just one bathroom) and no broker's fee at 25 Saint Nicholas Terrace, between 128th and 129th Street, right in the heart of Harlem. It also happens to be just a few blocks from the transportation (and commercial) hub that is 125th Street.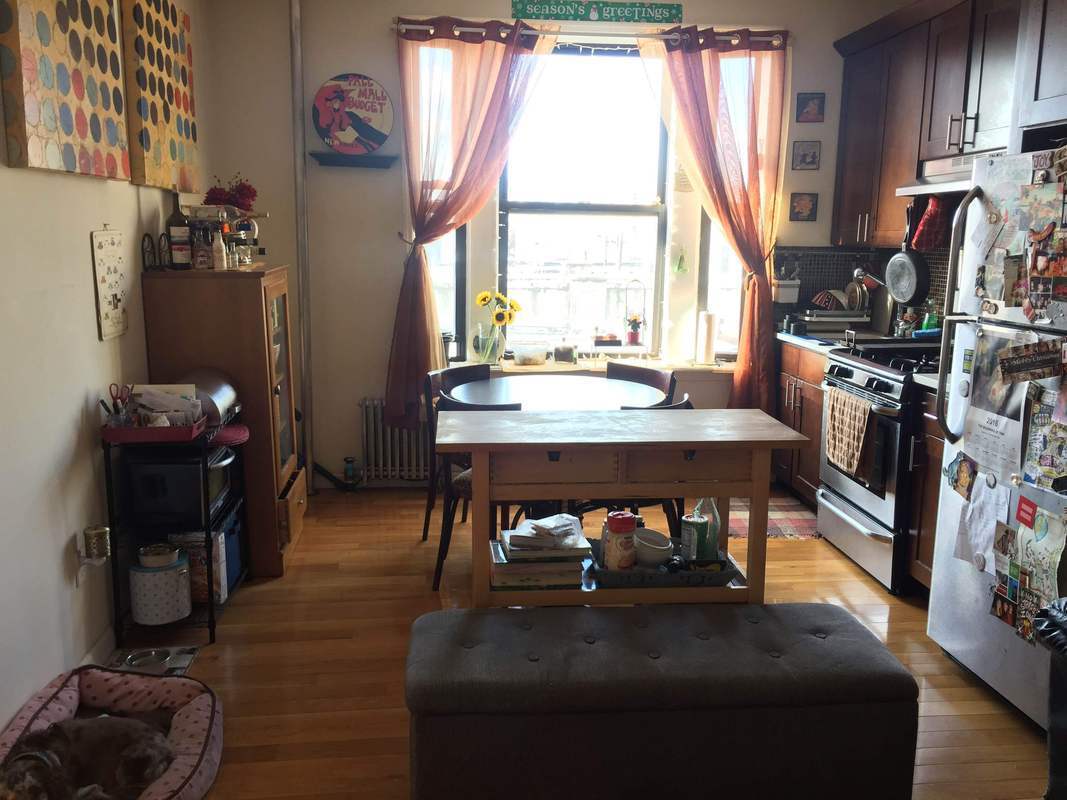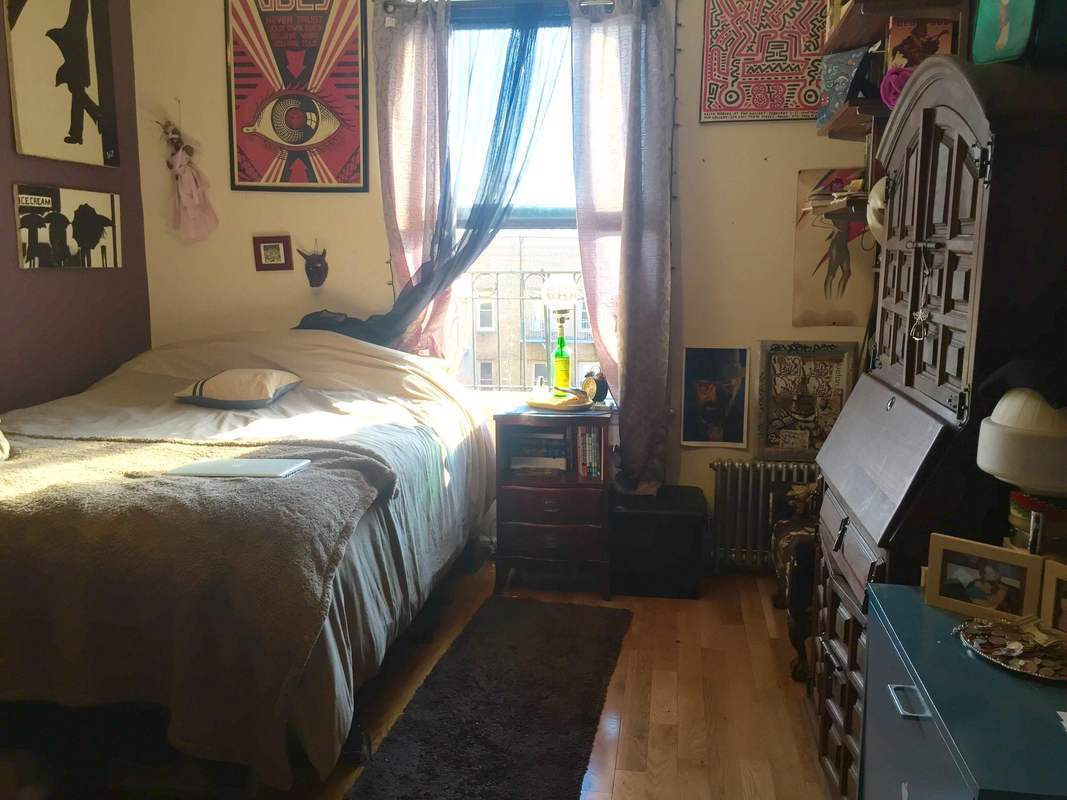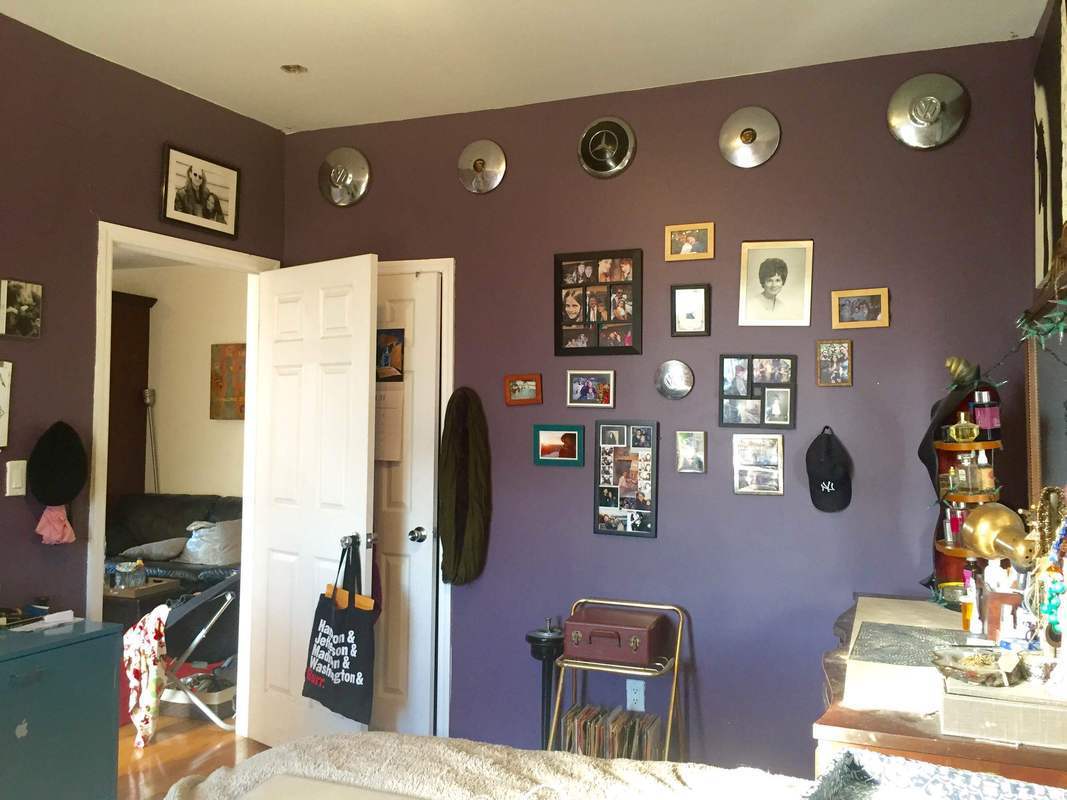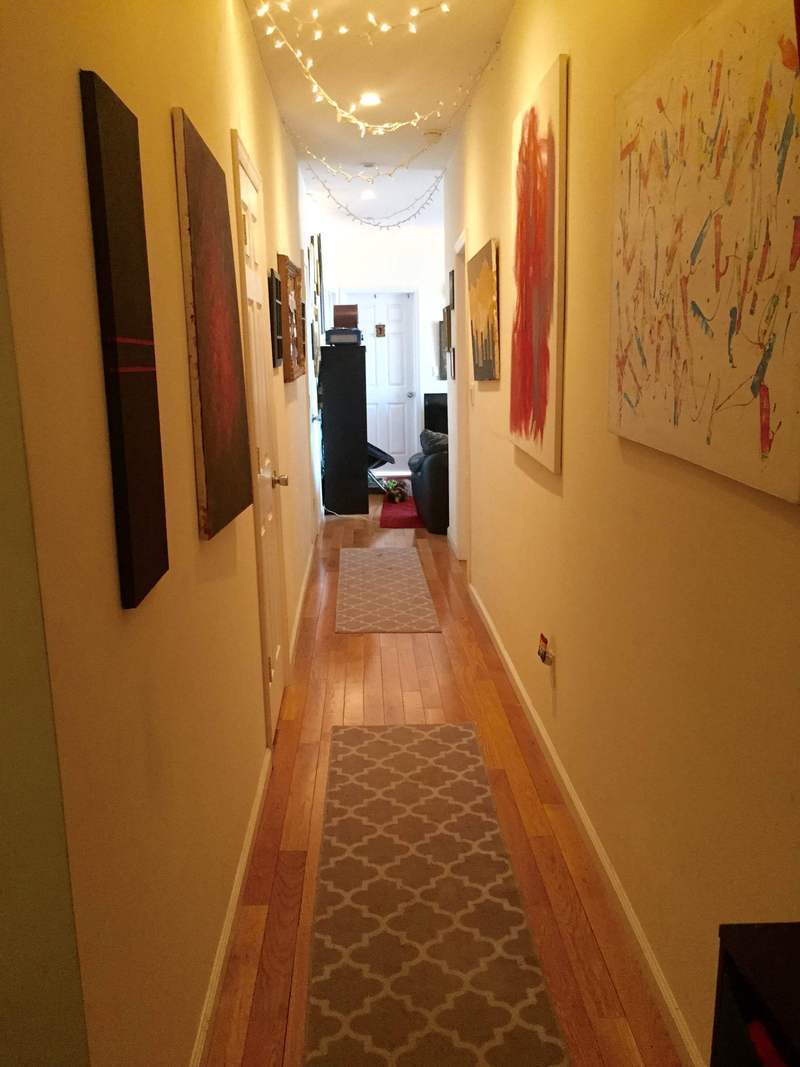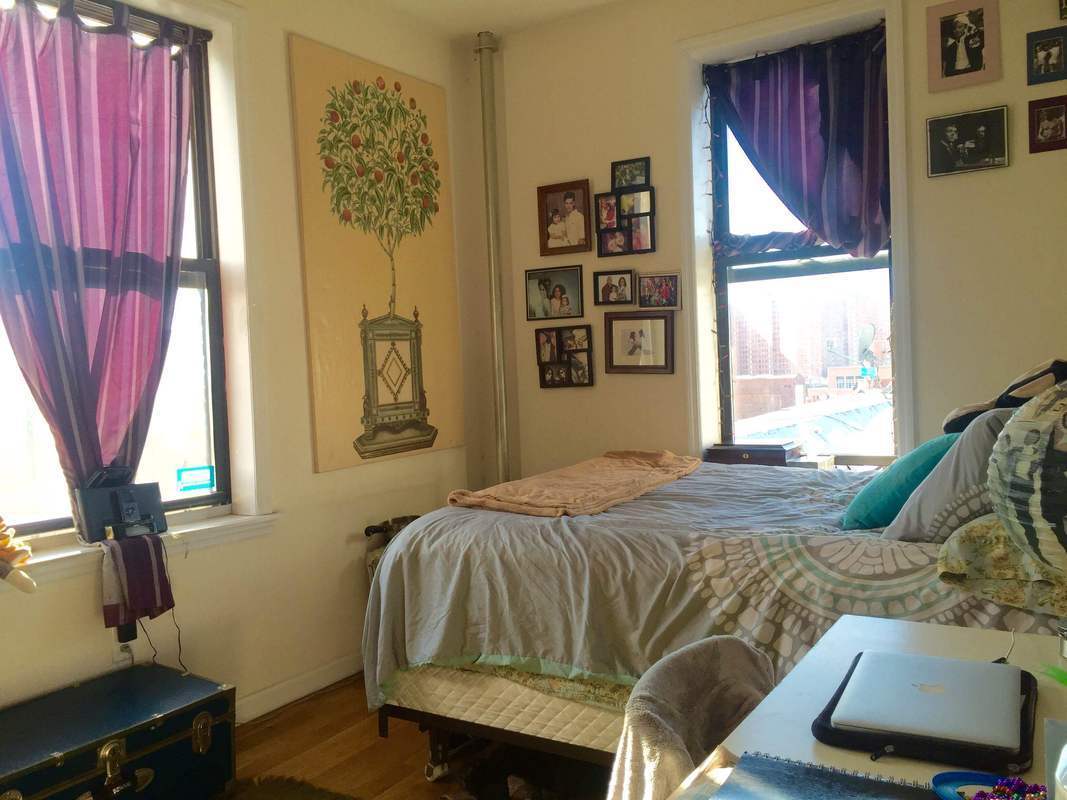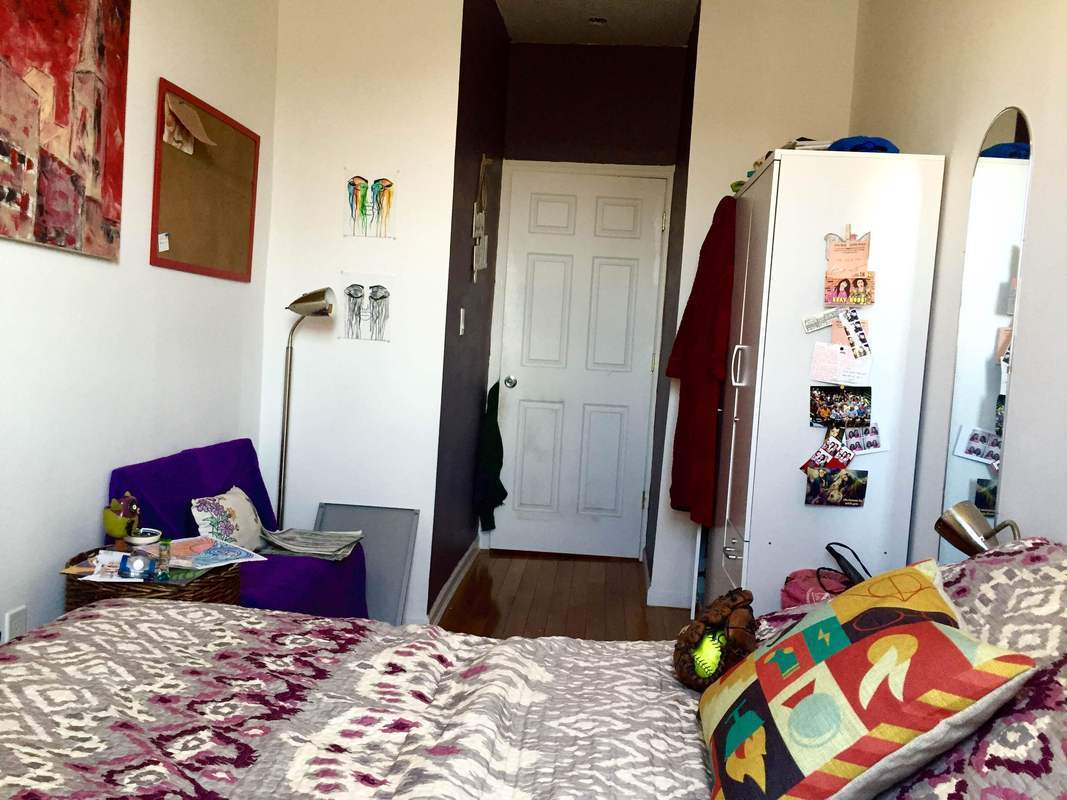 So is it worth checking out? We asked our experts (and veteran renters), RentHackr founder Zeb Dropkin and freelance writer Lambeth Hochwald, to weigh in with me on this week's Take It or Leave It.​
The apartment:
Size: Three-bedroom, one-bath
Location: 25 Saint Nicholas Terrace (between 128th and 129th streets), West Harlem
Monthle rent: $3,050, no broker's fee
Flexible layout: No
Days on the market: 2
Subway: A,C,B,D at 125th Street
Pros and cons:
"The apartment's in an older elevator building that's smack in the middle of Harlem (and close to a bunch of great restaurants). The bedrooms seem to be decently sized, too, and all around the same size, so there's no need for arguing. That said, one bathroom shared by three people can be a bit tricky." —Lucy
"This is a fairly priced three-bed, one-bath in a central location of Harlem, close to a park and the A,B,C,D trains. It's an older building and the renovation does not look high quality."—Zeb
"Despite the fact that this place needs to be completely Marie Kondo'd (the sheer amount of clutter is making me anxious), it's a good starter space in a six-story building just two blocks from the subway." —Lambeth
Who would this apartment be perfect for?
 "Three roommates who'd rather be in uptown Manhattan than venture out to the boroughs. Extra points if you're friends, so sharing a bathroom won't be quite as awkward." —Lucy
"Students or renters hustling to keep rent down with roommates fit here. A family situation could work here, too." —Zeb
"Three current City College students or new grads who need their own space but don't mind sharing a bathroom. It's also a fun place for a party with a windowed kitchen that leads right into an open living room space." —Lambeth
The verdict(s):
TAKE IT "This is a good spot for roommates and it's super convenient in terms of transportation." —Lucy
LEAVE IT "Looks like there's a unit with a better finish and another bathroom for only $100 more in the same building. Grab that if you like this location and building." —Zeb
LEAVE IT "For this price do you really need to be staring at your fridge while you sit on the couch watching TV?" —Lambeth