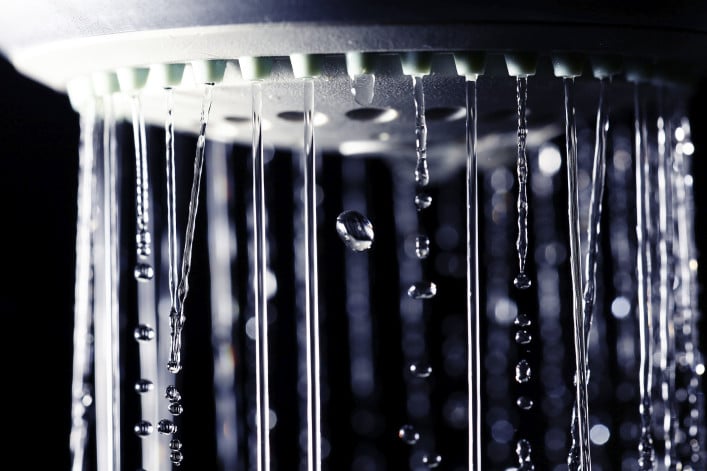 Dear Sam: The landlord of our rent-stabilized building keeps lowering our water pressure--you have to flush the toilet up to 10 times to get it to work, and lately, the pressure has been reduced in the shower, too. (Standing in the rain would be more effective.) Is this a common problem in buildings, and can I get a city inspector to come by and investigate unannounced? What should I do?
As with so many quality-of-life issues in buildings, your water pressure problem is likely best solved by banding together with your neighbors, says Sam Himmelstein, a lawyer who represents residential and commercial tenants and tenant associations. And while your instinct to bring in a city inspector is correct, the problem might not even be your landlord's doing.
"My first question is if you're 100 percent sure it's the landlord who's doing this," says Himmelstein. "It could be a problem with the city, or the water main." Unlike, say, messing with the building's gas supply, skimping on a building's water pressure isn't a common landlord scam, he adds. Still, it is your landlord's responsibility to provide you with a habitable living situation, and to get this fixed. "With a problem as severe as the one you describe, it's definitely a breach of the warrant of habitability," or the landlord's  legal responsibility to provide you with a  safe, livable home, says Himmelstein.
To throw some extra weight behind your complaints, talk to your neighbors to see if they're experiencing the same problem. "In general, when tenants have a building-wide habitability issue, they should try to form a group first," says Himmesltein. "That way the landlord can't respond by saying you're the only one who's complaining." (For more advice on forming a tenants' association in your building, Himmelstein has a guide here.) 
From there, submit a written complaint to the landlord--a paper trail is always helpful in these situations. "If you don't get a response, call 311 to have them send an inspector out," says Himmelstein. "If the inspector sees water pressure this inadequate, they would certainly issue a violation."
Having a city-issued violation on hand will strengthen your case to file an HP action, which, as Himmelstein has written previously, can be done without a lawyer and should result in a court order for the landlord to either fix the problem or face steep fines. "If you have violations on record, it pretty much makes the HP action a slam dunk," says Himmelstein. 
If the problem persists, you could also consider filing a reduction of services complaint with the DHCR for a rent reduction, "though it's hard to say how much [your rent might be reduced in this case.] Typically the reduction is to lower and freeze the rent at the rate paid in the last lease, but with severe problems like this, DHCR will often lower the rent to $1.00 per month," Himmelstein notes. One last level of escalation to keep in mind: if you do find out that your landlord is behind your water pressure problems, you could potentially sue for harassment on the grounds that he (or she) is engaged in intentional activities to deprive you of your rights. Long story short: you're well with in your legal rights to expect a decent shower.
Related:
Ask Sam: Is my landlord obligated to upgrade my ancient kitchen? (sponsored)
How do I fix the water pressure in my upper-level co-op?
72 NYC renters on what they wish they'd known before they moved in
Ask Sam: What kind of problems qualify me for a rent abatement? (sponsored)
See all Ask a Renters' Rights Lawyer
---
Sam Himmelstein, Esq. represents NYC tenants and tenant associations in disputes over evictions, rent increases, rental conversions, rent stabilization law, lease buyouts, and many other issues. He is a partner at Himmelstein, McConnell, Gribben, Donoghue & Joseph in Manhattan. To submit a question for this column, click here. To ask about a legal consultation, email Sam or call (212) 349-3000.
Brick Underground articles occasionally include the expertise of, or information about, advertising partners when relevant to the story. We will never promote an advertiser's product without making the relationship clear to our readers.