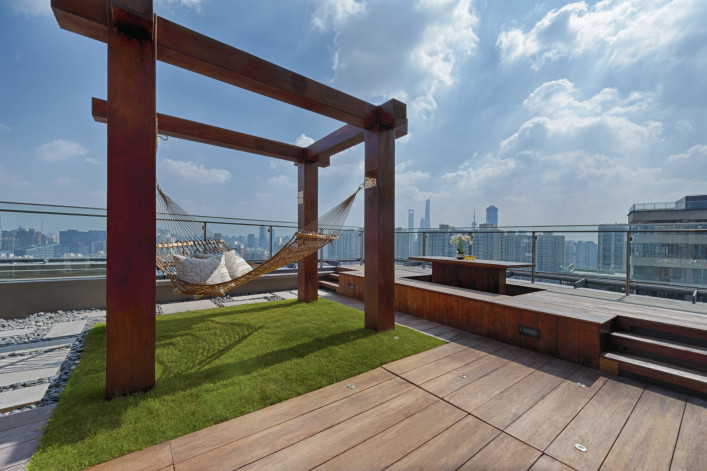 During the refinancing boom of the past few years, one niche loan has experienced a mini-boom: The financing and refinancing of the super's unit by a condo or co-op building.
Low interest rates are one force behind the surge in this NYC-centric type of refi, but hardly the only one, says Brittney Baldwin, vice president of National Cooperative Bank in Manhattan.
Below, four reasons why condos and co-ops refinance their super's apartment:
1. To avoid paying rent or higher interest rates to the sponsor
A few years ago, many condo developers began requiring that at a certain point in a building's life—such as when the sponsor no longer controls the board—unit owners would have to (1) refinance the mortgage on the super's unit,  (2) pay rent on the super's unit or (3) take out a loan from the developer that typically carried higher interest rates.  
Consequently, says Baldwin, "Approximately half the loans we underwrite on superintendent units are in condo developments less than 5 years old."
2.To raise money for capital improvements
Taking money out for capital improvements is another popular reason for superintendent unit financing, says Baldwin, especially since so many condos are now undergoing some capital improvements to their property.
In Brooklyn, for example one condo that refinanced its super's unit borrowed $500,000 and put $100,000 of that toward some "green" projects.
Many other buildings use the money to fund heat and fuel conversion projects required by Local Laws 43 and 87.   
3.To take advantage of lower interest rates
Depending on where interest rates stand, your building could reap some decent savings.
Baldwin helped a large Manhattan condominium building refinance a $1.5 million loan on its super's apartment, reducing the interest rate by two percentage points, she says.
4.Because the super needs a bigger apartment
This one isn't a refi so much as a brand new loan: It may be time to supersize your super's apartment if his or her family is outgrowing their one-bedroom apartment—and you value both your super and the institutional knowledge that enables your building to run efficiently.
"One building on the Upper East Side decided to sell their super's basement apartment and buy a two-bedroom apartment on the second floor," says Baldwin. "They wanted him to stick around for a long, long time."
Ready to refi...?
Who: National Cooperative Bank is the leading lender issuing mortgages on superintendent units, lending up to 100% of appraised value in the form of an adjustable rate mortgage.
What: A typical loan has a term of 10 years, with the interest rate fixed for the first five years and then adjusting for another five-year fixed-rate period.  Although payments are structured over a 30 year period, the loan must be paid off or refinanced at the end of 10 years.
Requirements: To qualify for a superintendents' loan, unit owners must be in control of the building for at least two years and able to submit at least two years of financial statements. The building must be at least 70-percent owner occupied. In addition, at least 10% of the building's income must go into the reserves, and no more than 5% of annual income can be delinquent.
How: Click here for more information and to find out rates.
---
Brittney Baldwin (646-201-4714) is vice president at National Cooperative Bank in Manhattan. 
Related:
Top 12 questions New Yorkers ask their mortgage bankers [sponsored]
How to finance a NYC apartment combination [sponsored]
Brick Underground articles occasionally include the expertise of, or information about, advertising partners when relevant to the story. We will never promote an advertiser's product without making the relationship clear to our readers.