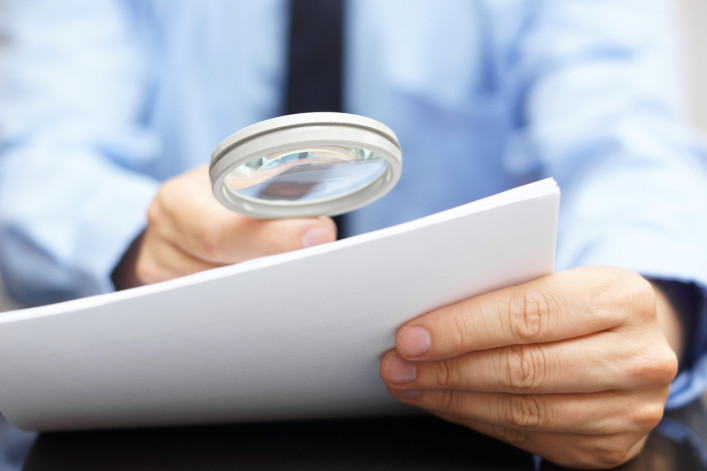 It is a fact of New York City rental life that landlords typically won't negotiate leases beyond (sometimes) the amount of monthly rent. But don't assume that just because your landlord insists on some crazy lease provision that he or she can hold you to it.
"There may be very significant portions of a residential lease—whether it be a proprietary lease for a co-op or a rental—that are either completely unenforceable by the landlord, or that with a little help from the tenant may be unenforceable," says Manhattan real estate attorney Steven Wagner of the firm Wagner Berkow (a Brick Underground sponsor). "In fact, tenants' rights have made such progress over the decades that there is even a provision of the law that says that a court may refuse to enforce any provision of a lease that is unconscionable."
(On the flip side, there may be things that are not written in the lease that you, as the tenant, are entitled to receive, like heat, hot water, locks on the doors, and smoke and carbon monoxide detectors.)
[Note: This story first ran in January 2011, and has been updated since.]
Here are the Big 5 unenforceable provisions: 
1. Only you and your immediate family may occupy the apartment 
A lease that limits you to just having the named tenant and your immediate family violates what is affectionately known as the "Live-In Lover Law" (aka Real Property Law Section 235-f).
The Live-In Lover Law allows a tenant to have an "additional occupant," and allows that additional occupant's immediate family to move in without violating the lease.
You don't have to be lovers—in fact, Wagner says, "You don't even have to like the person."
However, you do need to notify your landlord about your roommate within a certain amount of time.
 "You must let the landlord know of the additional occupant within 30 days after the commencement of the occupancy or within 30 days of the request by the landlord the name of the person who is moving in with you," Wagner says. You or at least one member of your immediate family must also use the apartment as a primary residence. Beyond that, Wagner says, "Any attempt by the landlord to impose a greater restriction on occupancy or to have you waive this provision is void as against public policy."
2. You can't sublet
In buildings with four or more apartments, a landlord can't unreasonably refuse your request to sublet (see Real Property Law Section 226-b).
"This one is a little tricky because you have to follow the rules in order to enforce your sublet rights," Wagner explains. "You have to send your landlord a request for the sublease by certified mail, return receipt requested."
The request must include the date that the sublease will start and end, the name of the proposed subtenant, the permanent business and home addresses of the subtenant, your reason for subletting, your address during the term of the sublease, the consent of any guarantor, and a copy of the proposed sublease and a copy of your lease (if available) with an acknowledgement that the sublease is a true copy.
The landlord may ask for additional financial and background information within 10 days, but he or she can't go on a fishing expedition.
"Some landlords try to use this to find out all kinds of information unrelated to the sublease because they don't want to approve the sublet, and they try to make things difficult and/or they are probing to figure out some other way to evict you and get rid of a rent-regulated lease," Wagner says. "That's not reasonable and will not be permitted by the courts." 
The landlord has to let you know whether your request to sublet is approved within 30 days of your request, or within 30 days of you submitting the additional information.  
If you don't get an answer within 30 days, the sublet is approved. Also, if the landlord says no, he must give you a reasonable explanation for not allowing the sublet. 
Key takeaway: "If the landlord just says 'no' to your sublet request, you may sublet because no reason was given and that's unreasonable," Wagner says.  "In other words, 'no' means 'yes.'"
3. You can't have a pet
It's not that this is unenforceable on its face, but there are two big exceptions.
If you need your pet as an emotional support pet or service animal, you can keep it despite a no-pet clause in your lease. A letter from a medical professional is required.
Then there's the "open and notorious" exception. Under New York City law (Sec. 27-2009.1 of the Housing Maintenance Code), if you live in a building with three or more apartments and you keep a pet "openly and notoriously" for three months without the landlord starting a lawsuit against you, you can keep the pet. 
"Keep in mind that the three-month period does not start from the date you get Fido, but from the date that the landlord discovers Fido or should have discovered Fido because that's the date, presumably, that you had your dog in the apartment openly and notoriously," Wagner says.
The landlord will probably claim that you were hiding the dog and that he didn't know about it until a date that is within three months from the date that you get sued, Wagner says, so it's a good idea to make sure you have records of when you got your dog and register it with the city using your address. 
"A Christmas card to the super and the landlord with a picture of you and Fido in the apartment is always a nice touch," he adds. "I also suggest that you get a 'certificate of mailing' from the post office for the card to prove that you mailed the cards to them."
If your dog becomes a nuisance, though, the landlord can get rid of it, as the pet law only protects good dogs. 
4. You will be fined $250 a day if you sublet without approval
Clauses permitting fines are rare except with proprietary leases in co-ops, Wagner says. Other examples of invalid fine provisions: Cumulative late fees ($100 for first month, $200 for second month, $400 third month, $800 fourth month, $1,600 fifth month, etc.), or $250 per incident for failure to clean up after your dog.
If a fine exceeds an amount reasonably related to the damages suffered by the landlord, the fine will be considered a penalty and will not be collectable, Wagner explains. Where rent-stabilized leases and rent-controlled apartments are concerned, a landlord cannot collect fines without being deemed to be overcharging a tenant. 
Also, note: The landlord cannot fine you at all in a market-rate apartment unless there is a clause in the lease permitting fines.
If a landlord tries to impose a fine and you disagree with the charge, you can refuse to pay it and let the landlord challenge you in court, or you can pay it under protest and take the landlord to small claims court to recover the fine.
"Make sure you itemize what is being paid in the memo area of the check on the lower left hand corner," Wagner says. "Write 'Paid under protest' on the back of the check above where the landlord would endorse it."
5. You are required to pay the landlord's legal expenses arising from litigation or if you breach the lease 
Actually, according to Wagner, to recover attorney fees, the landlord must "substantially prevail" in housing court on whatever it is you're litigating about, whether it be nonpayment of rent, a dog, or a washing machine.
"Even then, the fees must be reasonable, and the landlord cannot collect fees for legal expenses to collect legal fees," he adds.
Even  better, if you prevail in litigation, the landlord may actually have to pay your legal costs.
Brick Underground articles occasionally include the expertise of, or information about, advertising partners when relevant to the story. We will never promote an advertiser's product without making the relationship clear to our readers.