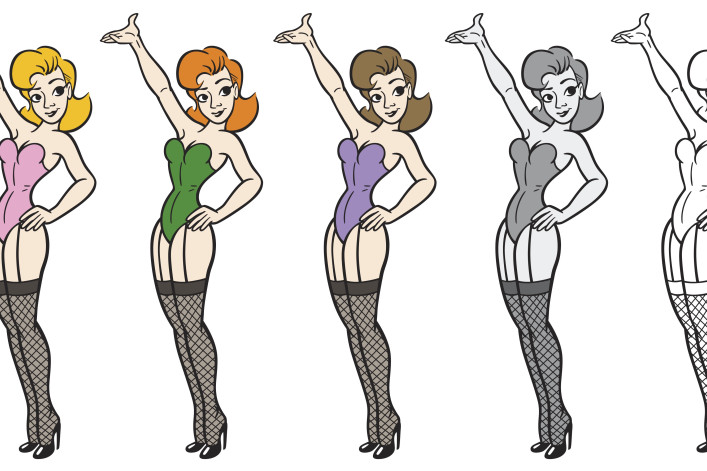 In this month's Cooperator (not yet online), we learn how spot a brothel in our apartment building:  Blackout curtains and 24/7 johns who won't look us in the eye and tend to produce less "noise" than newlyweds.

We also learn some do's and don'ts for getting rid of brothels:  Do put a security guard outside the door.  Don't, as one board president did, pose as a customer, get arrested in a raid, and have to call your property manager to bail you out.

Curious about the extent of the co-op/condo brothel problem, we checked in with some Manhattan real estate lawyers and managing agents.  More pervasive than brothels, said most, are enterprising female residents plying their trade solo.

Tactics of discouragement mainly focus on consumers.

In one condo, says real estate lawyer Jeffrey Reich, the board installed a security camera trained on the front door. They also planted an unlovely sign in the lobby announcing that the building was under surveillance.
"The board was convinced that the sign would not have to remain in the lobby too long, and they were correct," says Reich. "The resident, who was renting, left the building soon after."

Another condo board was troubled not only by a suspected female prostitute but also a male resident who constantly invited escorts into the building.

"I suggested, only half in jest, that the problem would be solved if we introduced the two residents together," says real estate lawyer Stuart Saft, who represented the East Side condo buildling.
But instead of performing a shidduch, the board instructed the doormen to photocopy the ID of all guests.  

"We also installed a camera in the lobby photographing everyone who entered the building," says Saft. "Amazingly, the problem disappeared."

Another lawyer recalls the full-fledged brothel that sprung up in a commercial building.

"My client couldn't prove it because there was a lot of traffic in the building," says Joseph Burden.  "He hired a private detective who went to the space and got some of the services and then was able to testify in court in the eviction proceeding."

Though the detective couldn't do any video surveillance while under covers—owing to a lack of hiding places for his camera—his testimony was well attended by court officers, notes Burden.
Related stories:
The $100,000 love affair:  How your super's sex life can cost you money
Private dancers: Tales from the elevator security camera
Brick Underground articles occasionally include the expertise of, or information about, advertising partners when relevant to the story. We will never promote an advertiser's product without making the relationship clear to our readers.