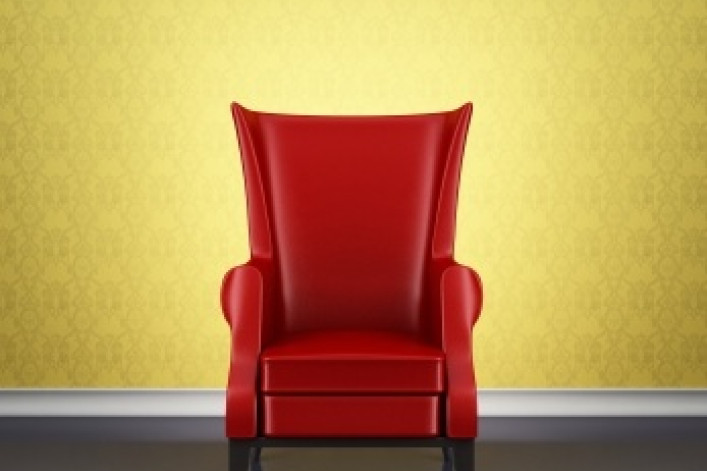 At one Upper West Side condo recently, a mutiny erupted when the board took away the doorman's chair after renovating the lobby and relocating the doorman's station.

"They didn't do it to be mean or inhumane—they just wanted him to be more alert and pay more attention," says Lynn Whiting, the property manager for the building.

The board's move to put some achtung into their doorman's step prompted a "strong" reaction from residents, who circulated a petition to reinstate the chair, says Whiting.
"They thought it was inhumane to have to stand for eight hours straight or in some instances the doorman was doing a double shift," she reports.

The chair was repatriated, but according to Whiting, that board was hardly alone in its desire to be rid of it.
Not uncommonly, she says, "there's a sense that if the doorman is sitting, he's not that alert and not watching, and can't quickly get the door."
While dethroning comes up in discussion with some regularlty, few boards actually go through with it.

"Usually there are more sensitive souls on the board," she reports. "And if you take it away you have to take it away from everyone—not just the day guy but the midnight guy. It's hard to go for eight hours without a chair and only two 15 minute breaks."
Related links:
Doormen no longer allowed to watch babies, dogs (NY Mag)
Related posts:
Yes, Virginia, we keep lists too
Doorman to resident: Your tip blows
Stiffed again! Doorman blasts bad tippers
Another doorman spills it online
Twittering doorman tells all - one cranky moment at a time
Brick Underground articles occasionally include the expertise of, or information about, advertising partners when relevant to the story. We will never promote an advertiser's product without making the relationship clear to our readers.