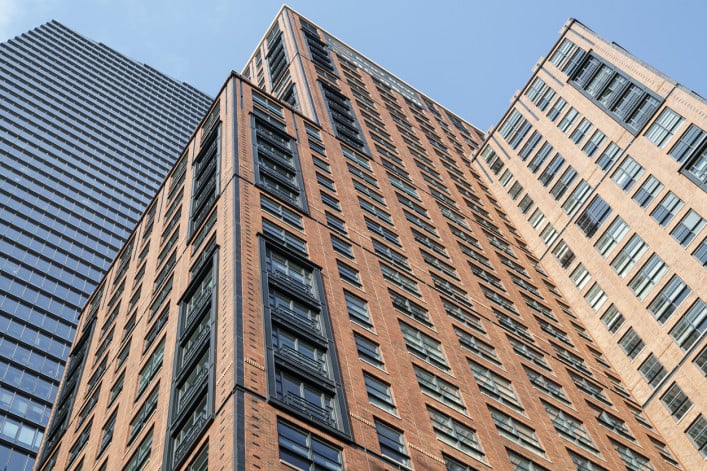 StreetEasy, which functions as the de facto multiple listing site for renters and buyers in New York City, yesterday added a new tool for owners and sellers.
It's called the StreetEasy Valuation, and it provides an AI-powered estimate of an apartment's or house's value, along with an estimated price per square foot and monthly rent.
If that sounds vaguely like Zillow's Zestimate (Zillow acquired StreetEasy in 2013) there's some similar methodology, but the StreetEasy Valuation was built independently and designed to incorporate StreetEasy's data and insights from the last 15 years to offer better accuracy for NYC. The Zestimate median error rate for homes in the New York metro area is 9.5 percent for off-market homes.  
Other new features include the ability to track a property's estimated value via a private dashboard, and access to agents with local experience.
NYC is a complicated market—and StreetEasy says its new tool is designed to weigh all the features that go into creating accurate estimates here, such as the number of bedrooms, bathrooms, and square footage as well as a building's age, history, and amenities, along with access to parks and public transit. It also factors in sales history, comps, and current market conditions.
"We built this to take into account the peculiarities of the NYC market. It's not just about which neighborhood or a block you live on, but it's hyper local, down to the building," says Doug Perlson, StreetEasy's vice president of real estate strategy and operations.
He says the volatility of the current NYC sales market makes pricing difficult, and if there was ever a time for more accurate valuations, it's now.
The tool has launched in beta mode, with valuations available for hundreds of thousands of NYC properties that were previously listed on StreetEasy. There are plans to expand coverage to all properties in New York City and New Jersey for which StreetEasy has sufficient data.
To use this new function, you need to sign into your StreetEasy account and "claim" your home (meaning self-identify as the owner of the home). Does that mean you will then receive unwanted emails from agents who want to sell your home?
Perlson says no, you will not be contacted by agents. They will contact you only if you request it and your info won't be shared, he says.
When Brick Underground tried to claim a property, we were unable to use the tool, which could mean that the property has not been on the market in recent years, or the data set was incomplete.
"We're rolling this out right now, and it's going to get bigger and smarter as time goes by," Perlson says, as the system collects feedback and more data.
Brick Underground articles occasionally include the expertise of, or information about, advertising partners when relevant to the story. We will never promote an advertiser's product without making the relationship clear to our readers.