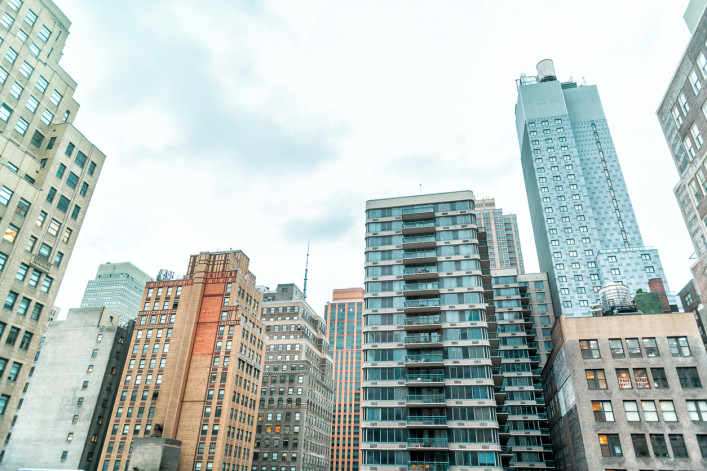 Whew! After an exhausting, stressful NYC rental search, you've found an apartment in a condo or co-op (hello fancypants!) and are so ready to sign the lease that you don't even want to look at it. 
After all, you've rented apartments before in big rental buildings. The lease is the same boilerplate, right?
Yes and no. Your lease may be boilerplate, but you can expect additional rules because renting in a condo or co-op building is different. You'll want to pay extra attention to the riders attached to the lease. These will spell out the building-specific restrictions you need to know. Brick Underground talked to several rental brokers to find out what you can expect when you sign a lease and what you can negotiate.
Now you have a 'landlord' and a board
You can think of living in a co-op or condo as having an additional layer of oversight. There are the building rules, and then there are the rules of the owner—who is, in essence, your landlord.
As a renter, you do not have a contractual relationship with the co-op/condo board, you are signing a contract, a lease, with the unit's owner. But the lease nearly always includes a 'House Rules Acknowledgment' form that the tenant needs to sign. This document states that the tenant is required, by their agreement with the unit's owner, to abide by all building rules. 
As a result of this additional oversight, you face more rules as a renter than as an owner. 
Let's say you have a pet. Charles Panoff, an agent with Triplemint (FYI, a Brick sponsor) says you may have trouble keeping it when you're renting in a co-op or condo. "The owner has to allow it, and the board will have to approve it, and most buildings only allow dogs for the owner of the apartment," he says.
How long can you rent for?
Panoff also says a two-year lease, which can be elusive in a rental building, is actually welcomed in some NYC co-ops.
"More often than not, condo and co-op leases are two years. Additionally, in co-ops, there are often maximum stays as well. Condos and co-ops want stability in their buildings—longer lease terms are favorable for that reason," he says. 
Other brokers we spoke to say two-year leases are not typically an option at co-ops. Generally, condos and co-ops set limits on how many years an owner can rent an apartment, or what percentage of apartments in a building can be rented, in order to maintain a high owner-occupancy in the building.
"A fair amount of co-ops have rules around how long a tenant can stay that are correlated to how long the owner has owned or lived in the unit, so it is good to know the details. It is also good to ask why the owner is renting, whether they are an investor or they used to live in the apartment," Panoff says. 
"I have had clients move in and have to leave a year later because the owner did not disclose they were working out of NYC for [only] a year, which caused a bit of a stir when they had to leave sooner than they would have liked," he says.
Your broker should explain how long a tenant can stay in an apartment, information that should be found in the riders attached to a lease, says Andrew Sacks, an agent at Citi Habitats. 
What can you negotiate
The restrictions really depend on individual building policies, and there's only so much that you can negotiate.  
Sacks says if the building says tenants cannot have pets or use the amenities, "there's not much wiggle room, but if the individual apartment owner personally doesn't want a pet in the unit, they may be able to be swayed by a higher rent. As with most things in New York real estate, money talks!"
Keep in mind that the owner may want to sell the apartment, and that's where you have the opportunity to gain some leverage.
It can be disruptive to have to clear out of your apartment (and clean up) repeatedly for showings. You could ask for more notice and reduce when your apartment can be shown to prospective tenants.
"Make sure you limit the amount of time that a landlord's broker can show the apartment at the end of the lease term," says Matthew Hughes, a broker with Brown Harris Stevens. 
"Most landlords and their brokers ask to be allowed to show in the last 90 days of the lease. A tenant should negotiate that down to 45 days and only with 48 hours' notice," he says.
Hughes also recommends limiting a landlord's access to the apartment, only allowing access for emergencies. "Of course, some landlords may push back on some of these points, but that is part of the negotiation," he says.
If you are considering becoming an owner yourself—buying a co-op or condo that you have been renting gives you an in with the board. After all, they know you as a responsible tenant. 
Sacks says you can ask to be given the first opportunity to buy the apartment. 
"That's one good thing about renting a co-op or condo. Since you are dealing with an individual, rather than a large company, it can be easier to negotiate," he says.
Brick Underground articles occasionally include the expertise of, or information about, advertising partners when relevant to the story. We will never promote an advertiser's product without making the relationship clear to our readers.