The Market
What to know about credit cards and reward apps for rent payments: Bilt, Piñata, and Stake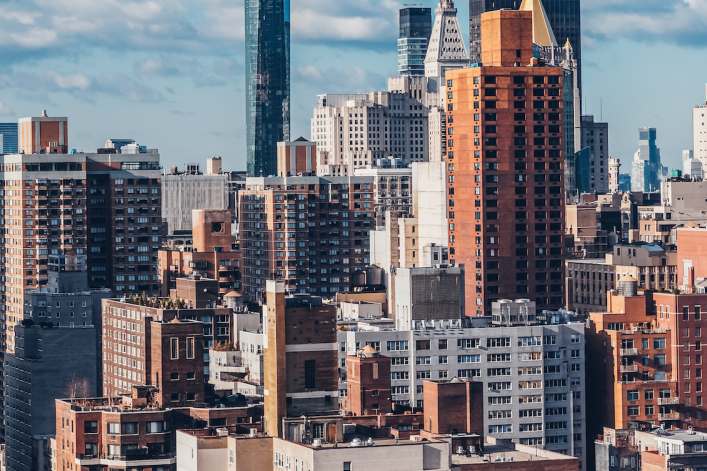 Rack up points for paying your rent? You can with at least three rewards programs that offer perks to renters who make rent payments using dedicated cards, apps, or services.
It makes sense: Credit card reward programs earn you points and miles when you spend. Now renters can enjoy the same perks on payments that over time can amount to hundreds and thousands of dollars—but you will want to avoid going into debt by putting your rent on your credit card.
In the past, a landlord might specify in the lease that your rent payments need to be made by check, money order, or cash. A landlord would typically have to pay a processing fee of between 2 and 3 percent to accept a credit card payment for rent but these new options are fee free, making them an attractive alternative. 
Increasingly, landlords have embraced online portals to simplify the rent payment process. For example, DSA Property Group, with buildings in Manhattan and Brooklyn, opened an online payment system in 2020 and now accepts ACH transfers and credit card payments. CEO Arik Lifshitz says as long as the rent is paid, it's increasingly "irrelevant" which method of payment a tenant uses. 
Read on for more detail on cards and apps to help you make the most of your rent payments, plus the pitfalls to watch out for.
Bilt Mastercard credit card and Bilt rewards app
Wells Fargo partnered with Bilt Mastercard to provide a credit card that allows you to earn points on your rent payments, up to 50,000 points a year. Your rent will earn you points at a 1:1 ratio but if you pay for travel and dining, you'll earn two and three times the points respectively. 
If your landlord doesn't accept credit card payments, you can send payments via the Bilt app, which will cut a check to your landlord on your behalf.
Both the Bilt app and Bilt credit card allow you to earn points via the Bilt Rewards program for travel, fitness classes, or to put toward your rent or for a down payment if you want to buy.  
Piñata rewards app
Another app-based reward program is Piñata, allowing you to earn Piñata Cash for your rent payments. Either your landlord can invite you to download the Piñata app or you can download it independently. (You get extra gifts and exclusive rewards if your landlord also uses the app and confirms you pay your rent on time.)
Renters are given a $30 Nift gift card for creating an account and every time you confirm you've paid your rent, you get $20 Pinata Cash which you can spend on brands like Amazon, Target, and Starbucks. (The company say they are in the process of revamping their rewards so this could be subject to change.) The app is free to use with the startup making money through brand partnerships. They're pitching themselves to property managers as a new type of amenity, that boosts renter satisfaction and encourages on-time rent payments and lease renewals. 
Stake Visa debit card
The Stake Visa debit card gives you cash back on your rent and other purchases, however, because it is a debit card you won't be able to tap credit to pay your bills. It's linked to Blue Ridge Bank and requires your landlord to be part of the Stake program. You'll typically see Stake mentioned in the apartment listing plus the percentage you can earn back on your rent—up to 5 percent but it will vary with each rental. The card can be used everywhere Visa debit cards are accepted. You can also earn savings bonuses and get exclusive discounts and rewards in the Stake app.
You'll have to fill out a form to join a waitlist for the card. You will only be charged a fee of 1 percent on international transactions. 
What to consider with these services
There are a couple of considerations with these services. First, will you earn more in points than you will pay in fees? The Bilt Mastercard does not charge an annual fee but there are still transaction fees and fees for cash advances. As with any credit card you want to keep an eye on the annual percentage rate you are being charged on purchases. To avoid them you need to pay your bills in full and on time.
To state the obvious, you don't want to go into debt on your rent. With that in mind, you should not be paying more than 30 percent of your income on rent. 
Also, if the service you are using is sending your landlord a check, you'll want to know how long it takes for the payment to be completed. You don't want to pay late fees to your landlord because you haven't factored in the time it takes a third party to process the payment.
Another obvious one is that your data will be shared. If you accept this as the norm for digital transactions, the upside might be that you get rewards better targeted to your needs. Piñata and Bilt report users' rent payments to the major credit bureaus so if you consistently pay your rent in full and on time it could also boost your credit score. Of course, miss a payment and it will work against you. 
Brick Underground articles occasionally include the expertise of, or information about, advertising partners when relevant to the story. We will never promote an advertiser's product without making the relationship clear to our readers.