It's not easy to go it alone in New York City, but Megan (name changed to protect financial privacy), is ready for a place to call her own.
A nonprofit professional, she has been living with roommates for almost seven years, and she's hoping to find a one bedroom—or a studio, if it isn't tiny—and leave the sharing behind. 
Megan acknowledges that her situation could be "a real challenge for a broker." With median studio rents now at $2,600 in Manhattan, $2,510 in Brooklyn, and $2,560 in northwest Queens, according to the most recent Douglas Elliman market reports, it's hard to carve out even the smallest of spaces for oneself in the city. Those prices are way too high for Megan, who says her ideal rent is no more than $1,200 a month. 
Megan is somewhat flexible when it comes to location and apartment size, but has some specific restrictions. On her list of must-haves: an apartment within a 10-minute walk to a subway station, no more than an hour from Midtown, and no recent history of bedbugs. 
She also wants to be able to visit family on Staten Island without too long of a journey.
"I think that eliminates most of the northern Bronx, the Rockaways, Coney Island and other such far-flung locations," she says. "I also don't want to live on Staten Island because of the lack of public transportation."
Megan also prefers to be in a building that isn't on a busy street, having previously lived on a commercial thoroughfare that she found way too loud. 
The finances
Income: $67,000 per year 
Debt: Student loan repayments of $400 per month 
Credit score: 710
"I know I really shouldn't go above $1,200 a month, but I'm not sure how realistic that is with my location restrictions," Megan says. "I have not been saving for retirement, and I'm in my early 30s, so I really need to start. Which means I need to start following generally accepted advice about the percentage of income to spend on housing versus necessities versus wants versus savings." 
The analysis
"If she has her heart set on living alone, it's going to be difficult to do that at a budget of $1,200," says Shelly Place, a broker with Triplemint (a Brick partner). 
With her salary of $67,000 a year, Megan could technically qualify for apartments renting for up to $1,675 a month, Place says, since landlords require that tenants earn 40 times the monthly rent. Megan could also bump up that number if she were to use a guarantor, but that could impede her ability to start putting away money for retirement. 
"I didn't include studios in my search since she prefers one bedrooms, but if she wants to save money, she might be able to find things closer to $1,500 if she's willing to do a studio," Place says. "That would bring more apartments to the table."
Place narrowed down Megan's options to neighborhoods that had a handful of apartments at that price range, rather than just one or two. 
"If you wait for those anomalies, it can take a while," she says.
She also looked for apartments that met Megan's requirements of being under an hour by public transit to Midtown, and under two to Staten Island. 
Place found that Megan would have a number of options if she focused her search on Long Island City, Astoria, Bed-Stuy, and Crown Heights.
"If she was my client, I would start her in those neighborhoods and see if she was comfortable there," she says. "It's doable, because there are more than two apartments that fit her requirements in each place, so we could see multiple places in a day." 
She also avoided selecting apartments that were on the first floor of buildings or had copious amounts of carpeting, per Megan's request that they be pest-free. Place adds, though, "You can look up any complaints of pests online. Landlords have to give you a rider if there has been any history of bedbugs in the past year." 
The would-be renter reacts
Megan said she is reluctant to pay as much as $1,675 a month, given her monthly student loan repayments. This means a studio—or continuing to live with roommates for the time being—might be in the cards. 
She's also inclined to keep an eye out for those elusive anomalies Place mentioned.
"I have a few months to look and wait for those anomalies, which hopefully there will be more of in deep winter," Megan says, referring to the fact that the market slows down during the cold months. 
If she were to start her search right now, though, there are a few one bedrooms she would qualify for, though they're above her budget. 
What's available now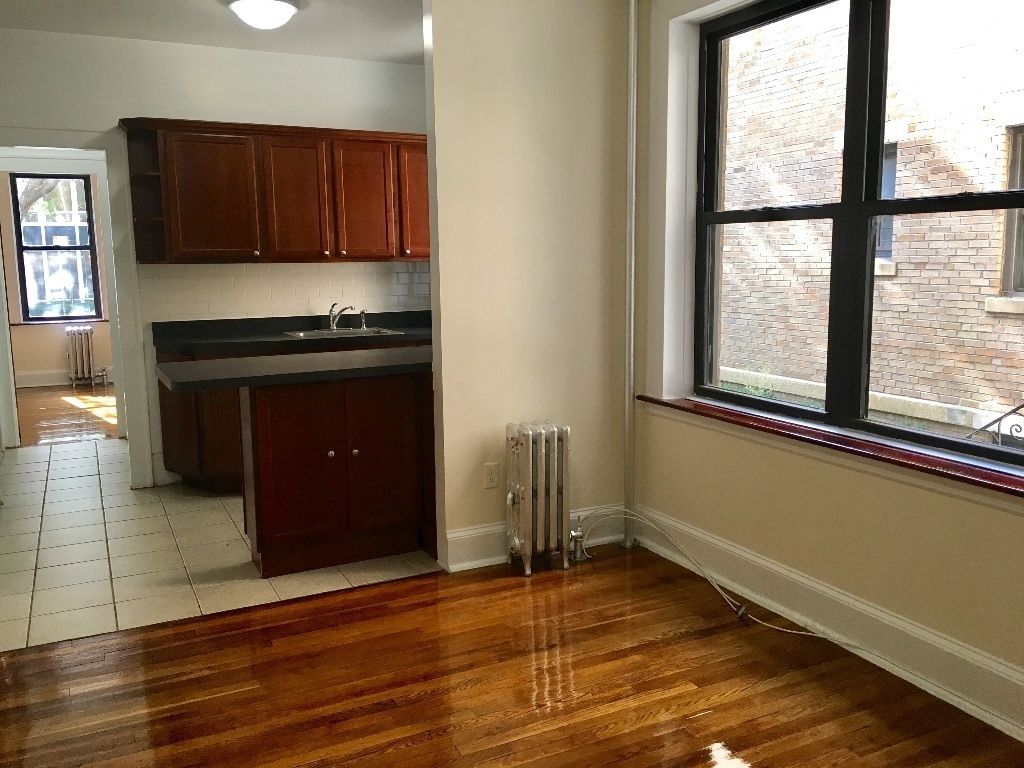 ASTORIA: A one bedroom, one bath with multiple closets in a building with a live-in super and laundry room, about 35 minutes from Midtown and two hours to Staten Island. $1,695 a month.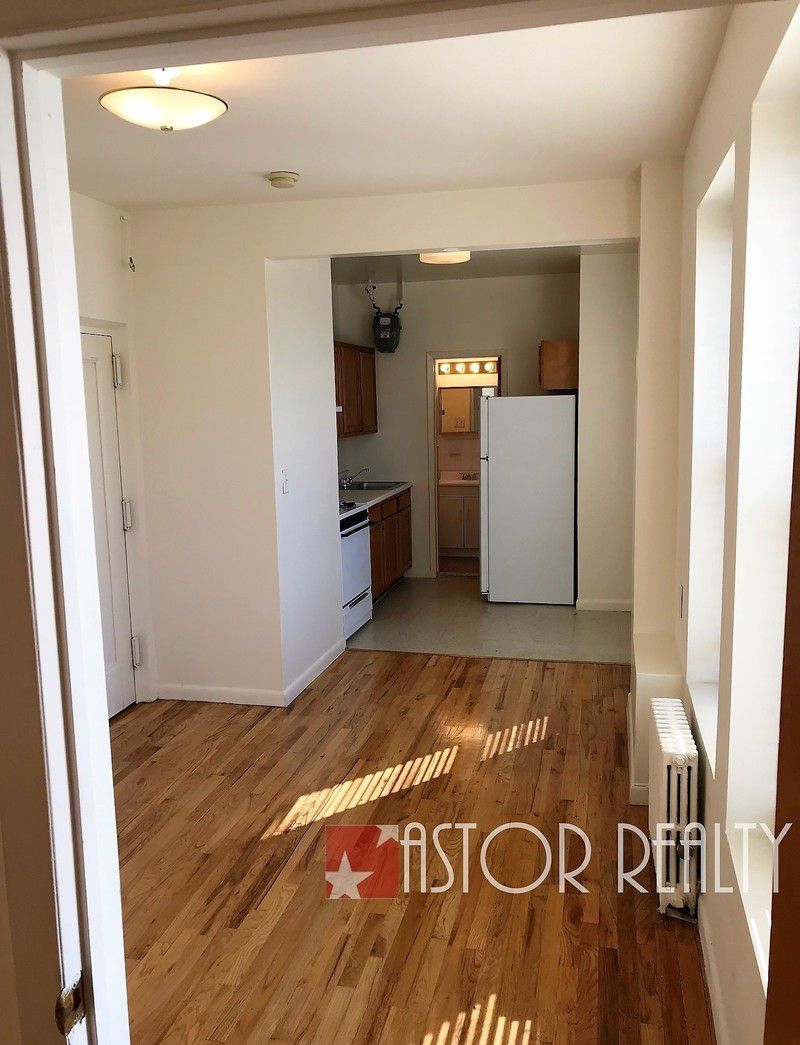 LONG ISLAND CITY: A renovated one bedroom, one bath on the third floor of a walk-up building with a live-in super. Five blocks from the M and R trains at 46th Street. 25 minutes to Midtown, and two hours to Staten Island. $1,600 a month.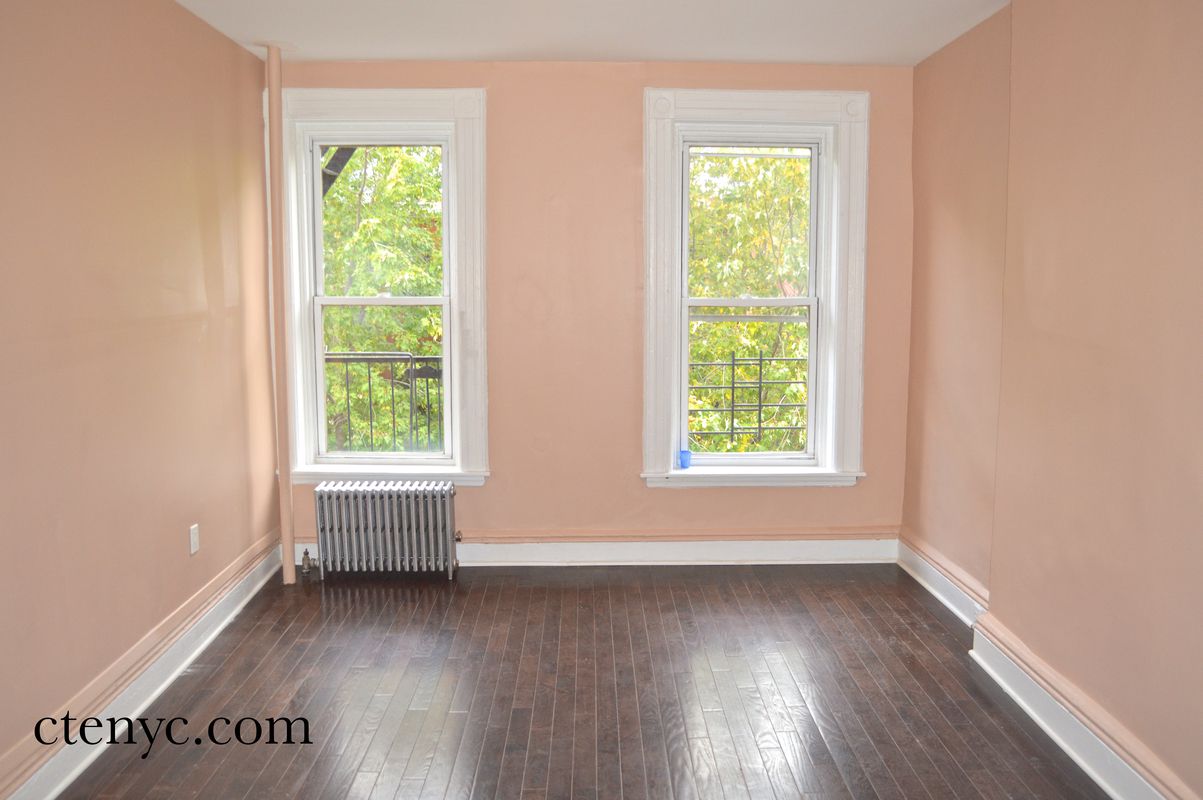 BEDFORD-STUYVESANT: A one bedroom, one bath with an open kitchen, high ceilings, and windowed bathroom, less than a block from the C train at Kingston-Throop. 35 minutes to Midtown, an hour and 40 minutes to Staten Island. $1,650 a month.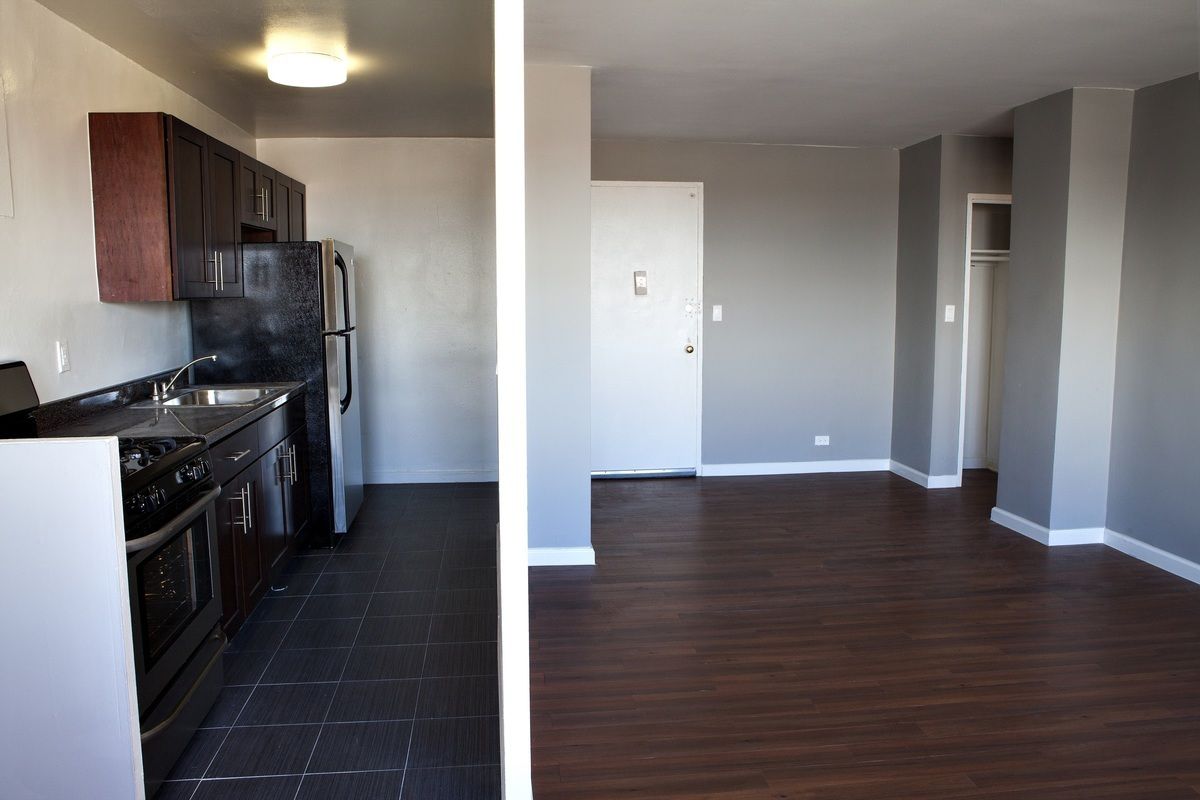 CROWN HEIGHTS: A renovated one bedroom, one bath in the Ebbetts Field complex, three blocks from Prospect Park, in a building with laundry facilities. About 35 minutes from Midtown, two hours from Staten Island. $1,650 a month.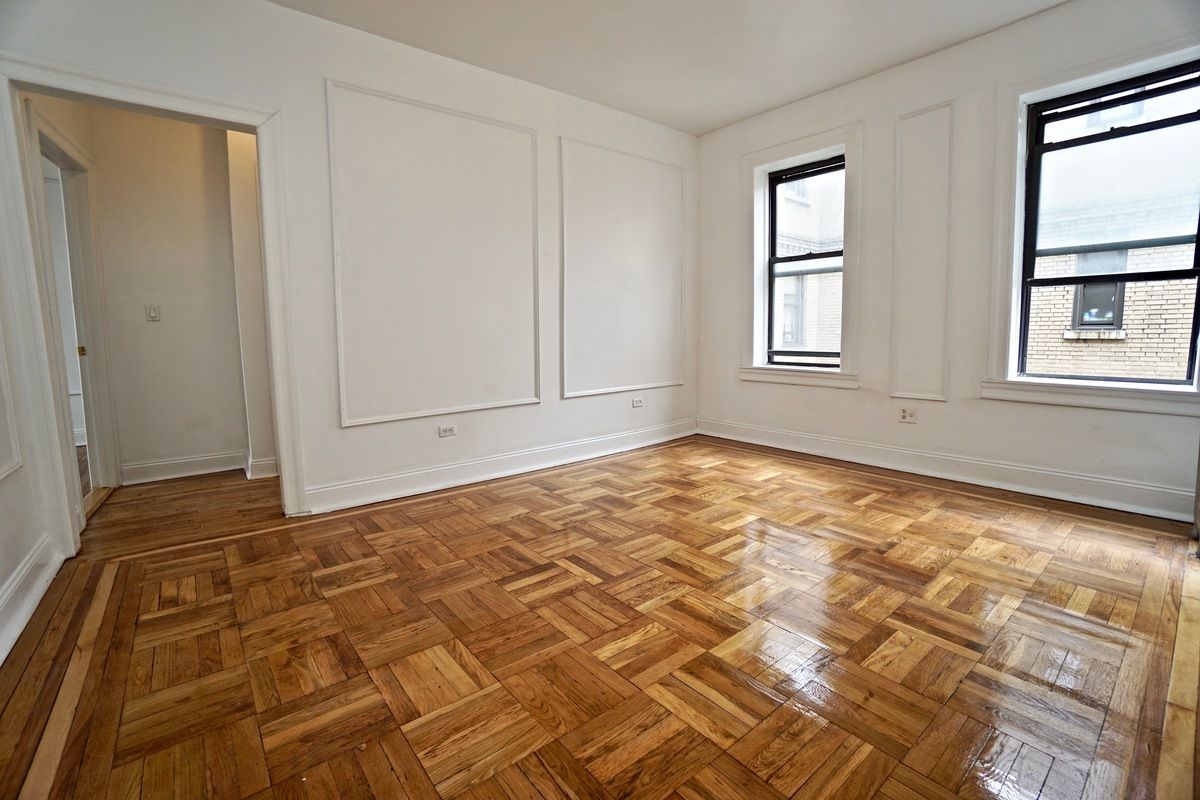 WASHINGTON HEIGHTS: A one bedroom, one bath in a building with a live-in super and laundry facilities, one block from the A train at 181st Street and three from Fort Tryon Park. About 35 minutes from Midtown, and two hours from Staten Island. $1,550 a month 
Brick Underground articles occasionally include the expertise of, or information about, advertising partners when relevant to the story. We will never promote an advertiser's product without making the relationship clear to our readers.