Space is a precious commodity in New York City, particularly for the parents of young children, and as families grow it can be a major hurdle to find (and afford) the room to accommodate them. Samantha (whose name we've changed to protect her privacy) and her husband, the parents of a four-year-old and a one-year-old, currently own a two-bedroom, one-bath co-op on the Upper East Side, and are wondering whether it's time to move to a larger home. 
"We are unsure about the prospect of our next move and whether it would be worth it to move to a rental or buy again, considering the increase in space we need," Samantha says.
The couple would ideally like to find a three-bedroom apartment close to a park, in a building with a live-in super or doorman, though a two-bedroom with a separate dining room could work, too. Because of their children, they prefer a building with an elevator, or a first-floor apartment; transit-wise, they're looking for a commute to their jobs downtown that would take no longer than 40 minutes. 
To find out whether they can afford to upgrade to a larger home, we consulted mortgage broker Sean McPartland of the McPartland Team at PNC Bank (this article's sponsor), Donna Olshan of Olshan Realty, and Klara Madlin of Klara Madlin Real Estate. 
The finances 
Income: $322,000, plus a $23,000 bonus
Retirement: $750,000
Cash on hand for down payment: $300,000 in investments and savings, plus $227,000 in equity on the current apartment 
Debt: Mortgage balance of $663,000
Regular monthly expenses: $4,800 in mortgage and co-op maintenance payments; $2,500 for nanny; $3,000 for food and other lifestyle expenses
Credit score: High 700s to low 800s
The analysis 
Samantha says that she's comfortable spending more per month on housing for more space, which is promising for their prospects of an upgrade, says Sean McPartland: "We typically look to the client to tell us how much they are saving on a monthly basis, as well as how much of that savings they would be comfortable adding to their mortgage payment," he says. "For this specific scenario, it looks like they could easily increase their housing payment pretty significantly."
McPartland calculates that the couple could consider a purchase price as high as $1.5 million, as Samantha and her husband can afford the 20 percent down payment of $300,000 (which they have on hand in investments and savings). This would leave them with a mortgage of $1.2 million. 
"If we assume a 30-year fixed rate mortgage today with an interest rate around 3.625%, that would be a mortgage payment of $5,472.62 per month," McPartland says. "The major factor is going to be the variance from building to building when it comes to the maintenance. On a $1.5 million home, I would assume the maintenance or common charges and taxes would be in the range of $1,500 to $2,500 per month."
In other words, if the maintenance is on the higher side, the couple would need to spend around $8,000 on housing expenses. McPartland adds that the couple can factor in the fact that increasing their mortgage loan size will provide some tax benefits: "Currently, you can deduct mortgage interest on your loan amount up to $1,000,000. If we compare this to their current situation, they will probably receive another $3,000 to $4,000 additionally to their tax refund." 
Even with a budget of $1.5 million, though, finding a three-bedroom near a park in Manhattan is not necessarily easy. Klara Madlin, whose brokerage specializes in properties on the Upper West Side, says she was surprised by how many options the buyers do have. However, she points out that if Samantha and her husband opt for a co-op, most boards expect to see that buyers have at least two years of post-closing liquidity to cover mortgage and maintenance payments. 
(Note that while many condos don't have this requirement, they do come with higher closing costs—often four to five percent of the purchase price—than co-ops, where you can expect to spend two to four percent of closing costs.)
Samantha and her husband could use their $750,000 in retirement to demonstrate that liquidity. Olshan says they also need to think logistically about how they'd time the sale of their current apartment, if they'd like to use their anticipated $227,000 in equity to help show liquidity and cover closing costs. 
The would-be buyers react
"We are willing to spend what we are currently saving per month for more space. We assume that, ultimately, we'll have raises and be able to save more again," says Samantha. "I think $8,000 per month would be no problem for us."
In fact, she adds, she and her husband could potentially go even higher, which could be helpful when it comes to covering pricey monthly fees. "Our current maintenance on a much lower cost apartment is in the $1,500 to $2,500 range," Samantha says, so she anticipates it being significantly higher for a $1.5 million home.
McPartland explains that a conservative estimate for home payments is that for every $100,000 you take out in mortgage loans, you'll need to spend about $500 in monthly payments. "So as the maintenance increases or decreases, you can adjust your purchase price accordingly," he says. 
What's available to the buyers now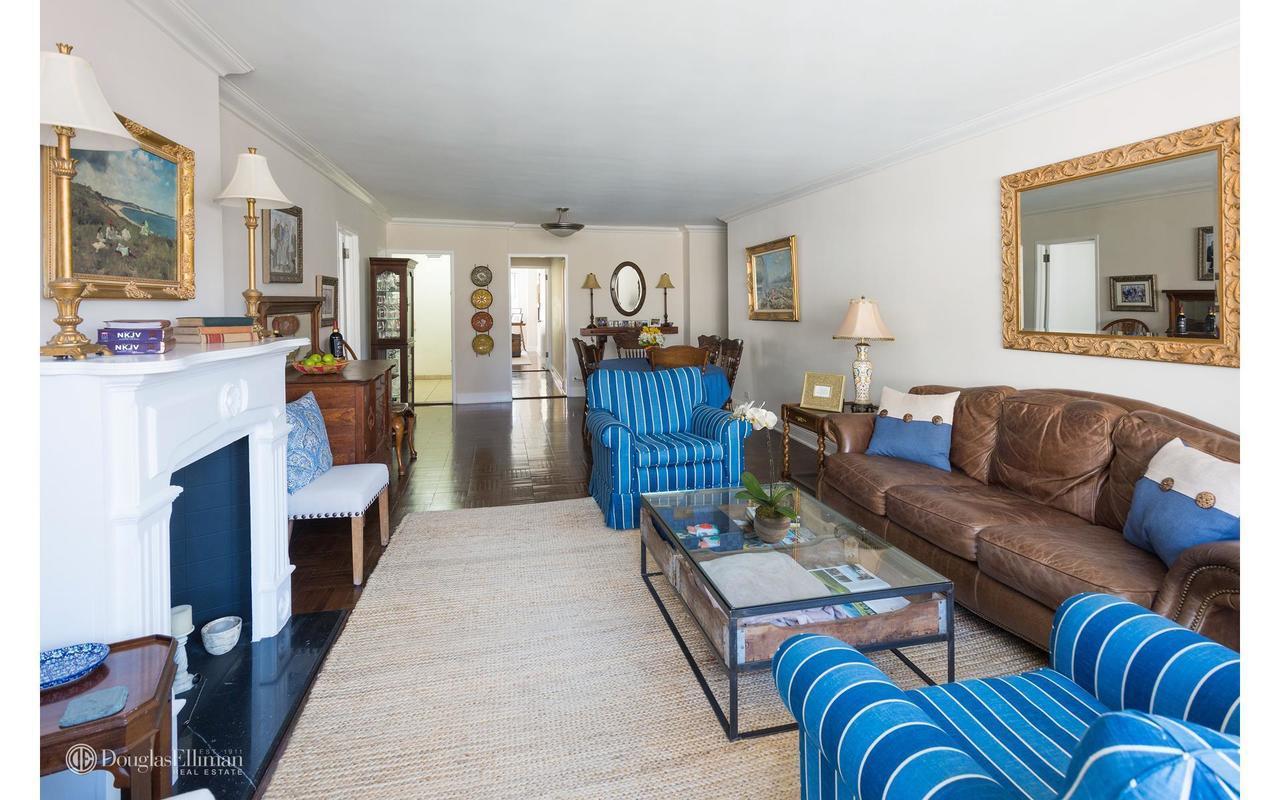 LENOX HILL: A three-bedroom, two-bath co-op with recently renovated bathrooms and a dining area, in a doorman building with elevators, three blocks from Central Park. Asking price: $1.4 million; monthly maintenance: $2,463. Note that this is a land lease building; the lease runs until 2109 and comes with an additional assessment fee of $966 per month.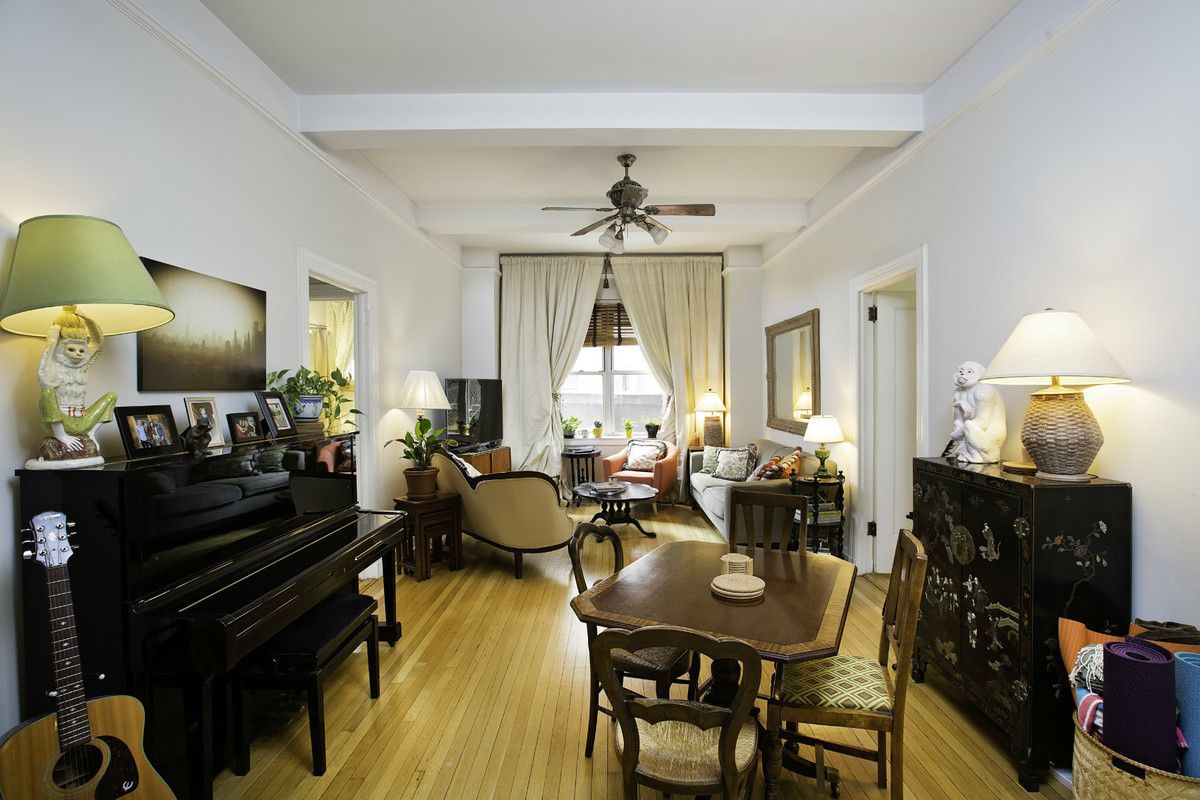 CARNEGIE HILL: Another three-bedroom, two-bath co-op, with a spacious entry foyer, recently updated kitchen, and an in-unit washer and dryer. It's in a doorman building that has an elevator, rooftop terrace, and playroom, and is also about three blocks from Central Park. Asking price: $1.25 million. Monthly maintenance: $2,350.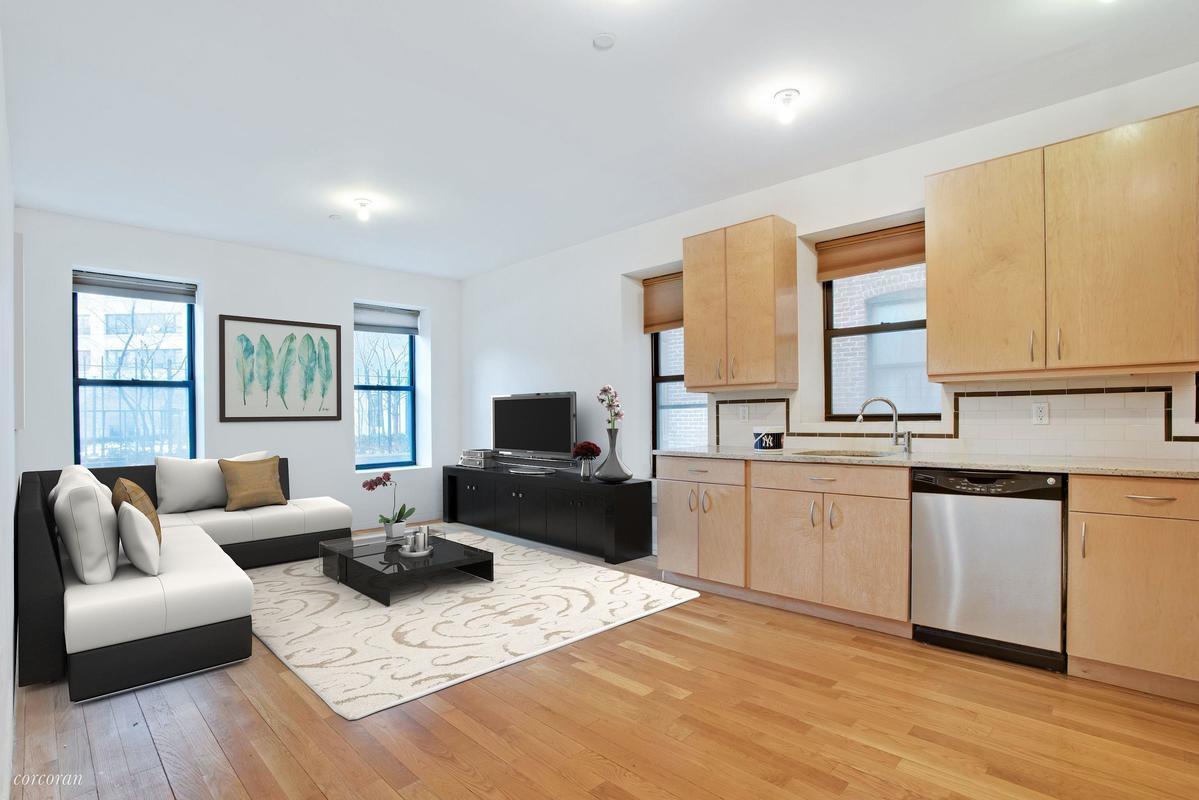 SOUTH HARLEM: A three-bedroom, two-bath condo on the first floor in a building that was gut-renovated in 2013; the unit comes with a washer and dryer and an open plan living, kitchen, and dining area. The building has a live-in super and a roof deck, and is just one block from both Central Park and Morningside Park. Asking price: $1.15 million. Monthly common charges and taxes: $1,446.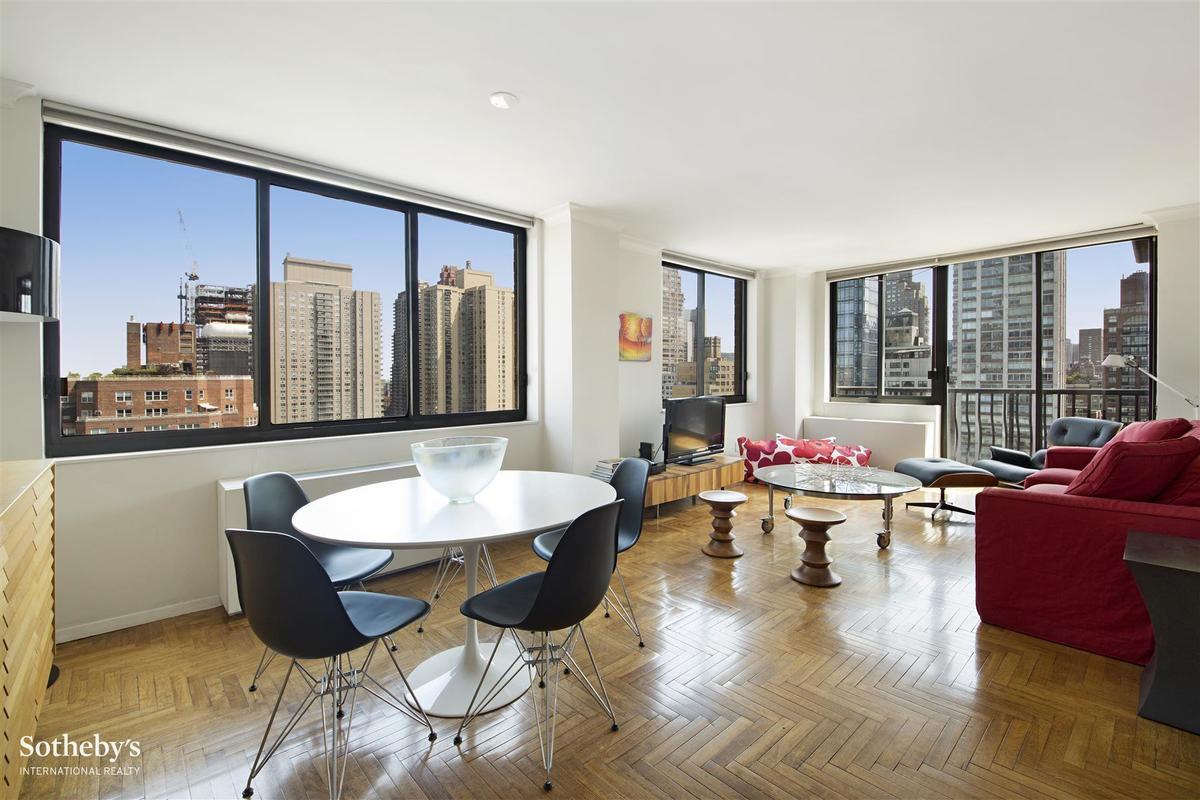 UPPER EAST SIDE: A two-bedroom, two-bath condop with a terrace, windowed dining area, and galley kitchen with a washer and dryer. The building has a full-time doorman, and there's an elevator; amenities include a gym, roof deck, sauna, steam room, and garage. Asking price: $1.3 million. Monthly maintenance: $3,443.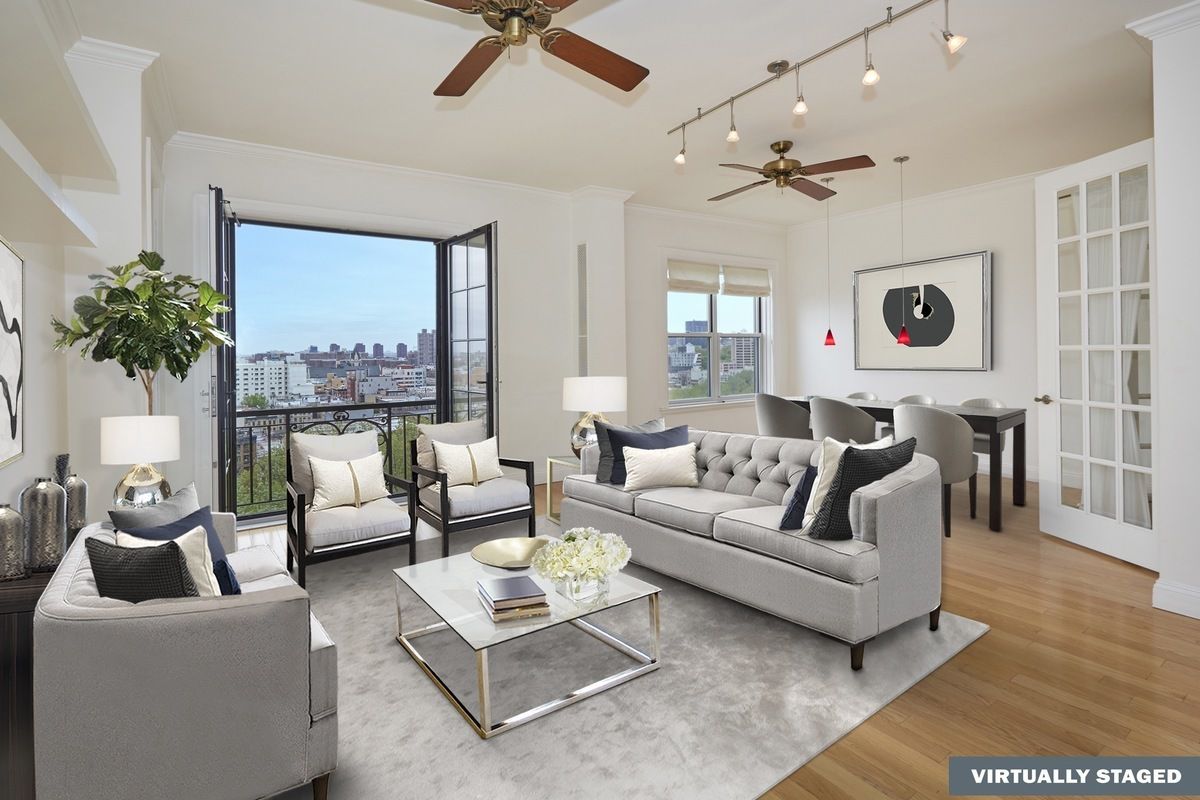 MORNINGSIDE HEIGHTS: A renovated three-bedroom, 1.5-bath co-op with a balcony and separate living and dining areas, in an elevator building that has a live-in super, plus laundry facilities and storage, steps from Morningside Park. Asking price: $1.425 million. Monthly maintenance: $1,924.